10 years of the Kardashians: Trying to keep up with the family's real estate history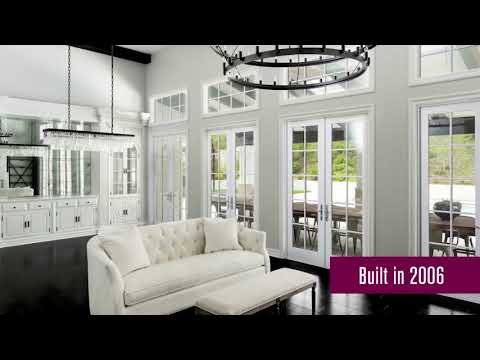 Reality TV personality and social media star Kylie Jenner has sold one L.A.-area home and has another up for sale.
It's been 10 years since the premiere of "Keeping Up With the Kardashians," but here at Hot Property, we've been keeping up with the famous family's real estate transactions for more than a quarter of a century.
As fans of the reality show know, in between juggling love interests, the latest fashions and family drama, Kim, Kourtney, Khloe, Kris et al. manage a revolving door of opulent mansions and estates.
"The Kardashians are very astute businesspeople," said Tomer Fridman, the family's longtime real estate agent. "They're extremely well-versed in real estate and understanding investment returns and market projections."
Here's a timeline of some of the real estate transactions of America's love-'em-or-hate-'em family.
1991
Bruce Jenner, now known as Caitlyn Jenner, got the ball rolling by leasing an ocean-view Malibu home for $7,000 a month shortly before marrying Kris Kardashian. The house had five bedrooms, a maid's quarters and a pool.
1996
With the birth of Kendall a year earlier, and Kylie in 1997, the Jenner-Kardashian clan needed more room (including Bruce's and Kris' children from previous relationships, there were 10 kids in all). The couple moved inland, purchasing a 9,000-square-foot English-style home in the guard-gated community of Hidden Hills. The six-bedroom house sat on more than an acre of pastoral grounds that featured a golf practice facility complete with sand traps and a putting green.
2003
After listing their Hidden Hills home the previous year, Bruce and Kris grabbed a French-style manor in Calabasas. The couple enjoyed the five-bedroom, 4,600-square-foot house, but at half the size of their previous home, it soon proved too small for the growing clan.
2005
With 10 children ranging from 8 to 21, the couple decided to build something bigger. "It's a great house; it's just not big enough," Kris Jenner said at the time in reference to the Calabasas home they listed for $2.7 million. They began developing a 10,000-square-foot Cape Cod-style home on equestrian-zoned land in the San Fernando Valley. "We love a project," Kris said.
2006
The fate of the 10,000-square-foot "project" remains unknown, but the remaining in-house members of the modern-day Brady Bunch grabbed a four-bedroom in Hidden Hills for $2.85 million. The 3,966-square-foot home, where they filmed the first few seasons of their show, featured a master suite with a marble bath and walkout-veranda for Bruce and Kris; the kids enjoyed a pool, spa and equestrian area. Holidays must have been pretty cramped, because they listed the house for $3.4 million two years later.
2009
Khloe Kardashian and then-Laker Lamar Odom tied the knot and moved into an elegant Mediterranean-style villa in Mulholland Park for $3.95 million. The 8,000-square-foot home featured a two-story foyer with a sweeping staircase, mosaic tile details and seven bedrooms.
Though the marriage was rocky, their investment wasn't. Following their divorce, the couple sold the house to newlyweds Kaley Cuoco and Ryan Sweeting, at a markup, for $5.5 million in 2014. Khloe then bought her current home from Justin Bieber for $7.2 million; it's a Spanish-style pad in Calabasas with a courtyard, 200-bottle wine cellar and a one-bedroom bonus casita.
2010
Kourtney Kardashian unloaded her other Calabasas spot for $700,000 and snapped up a 5,400-square-foot spot with longtime partner Scott Disick (they've since split) in the same city. With a more playful flair than the pads of her sisters, the home featured bright-colored accent pieces in black-and-white rooms.
After selling the artsy spot for $2.98 million in 2014, Kourtney bought her current home from former NFL player Keyshawn Johnson for $8.5 million; the 12,000-square-foot mansion has an elevator, gym and massage room.
2014
Kim Kardashian and husband Kanye West had big plans for a 9,000-square-foot project in Bel-Air, but when renovations became too costly, the power couple bought a French countryside-inspired stone-clad house in Hidden Hills for $19.75 million. The 15,667-square-foot home, which sits on 3 acres of vineyards, should be enough room to raise their growing family: North, Saint, and a third child reportedly on the way.
2015
Before her gender change in September, Caitlyn bought a 3,500-square-foot Malibu mansion in an off-market deal for $3.575 million.
The renovated contemporary, built in 2010, sits on 11 acres with 360-degree canyon, mountain and ocean views. The living space includes a bar, a garage apartment, four bedrooms and four bathrooms. A swimming pool and spa take in views of the Pacific Ocean.
That same year, Kris snapped up a remodeled condominium in Century City for $1.655 million. An open-plan living room with a wall fireplace, a dining area, two bedrooms and four bathrooms are within 2,524 square feet of interiors. Custom bookshelves highlight a den area.
2016
Kendall entered the real estate game at age 20, buying a renovated midcentury home in Hidden Hills West from John Krasinski and Emily Blunt for $6.5 million. The six-bedroom estate has floor-to-ceiling windows and a custom walk-in closet big enough to house the model's ever-growing collection of clothes. Kendall then sold the property in September 2017 for $6.85 million.
2017
Despite her age, Kylie has shown her real estate prowess. The then-17-year-old bought a neo-Tuscan Calabasas home in 2015 and three Hidden Hills houses in 2016, including a massive Cape Cod-inspired estate with custom boutique closets, a swimming pool and rose gardens spread across the 4.5-acre lot.
This year, she switched into sell mode, parting ways with her Calabasas digs and selling one of her Hidden Hills houses for $5.275 million — a $775,000 markup from what she paid a year earlier.
In July, Rob Kardashian sold his Calabasas starter home, which his mom bought him a year earlier, for $2.44 million. An unusual choice for a bachelor pad, the East Coast-inspired traditional home has classic brick details, white trim and a front porch framed by a set of detailed pedestals.
jack.flemming@latimes.com
Twitter: @jflem94