5 Images
Neighborhood Spotlight | Echo Park
Cortez restaurant in Echo Park.
(Francine Orr / Los Angeles Times)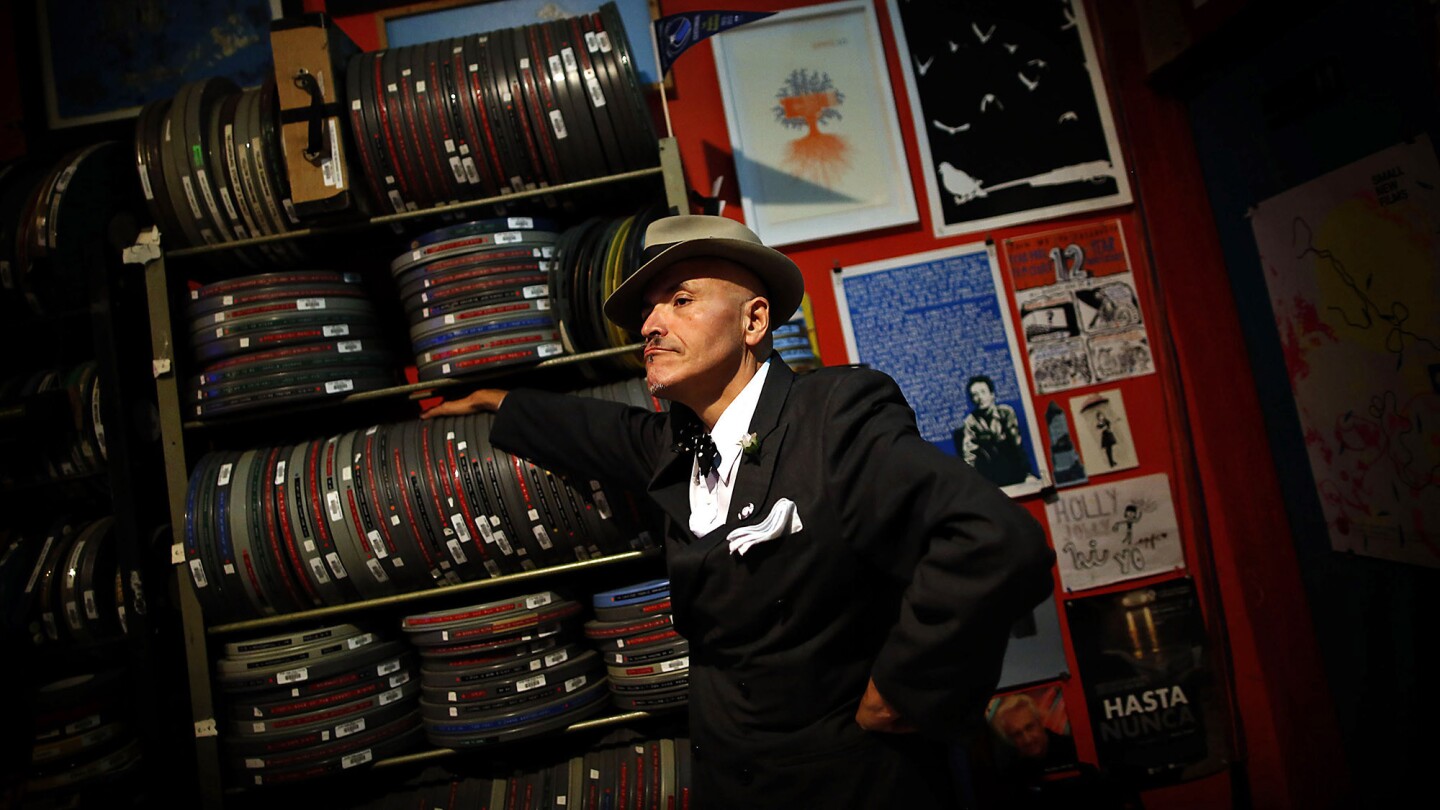 Buzz Saw listens to film makers discuss their films in the cozy Echo Park Film Center.
(Barbara Davidson / Los Angeles Times)
United Oil, an Echo Park gas station, features in the show "Love" on Netflix, and where the main characters, Gus and Mickey, meet.
(Marcus Yam / Los Angeles Times)
The deck of the newly remodeled 1938 guest house by famed architect John Lautner in Echo Park.
(Genaro Molina / Los Angeles Times)
Echo Park Lake
(Luis Sinco / Los Angeles Times)