Neighborhood Spotlight: Windsor Square values the old classics
This 1909 residence was moved to Windsor Square in 1930 from what is now Koreatown.
(Nick Springett / Nick Springett)
The museum opened in spring.
(Mel Melcon / Los Angeles Times)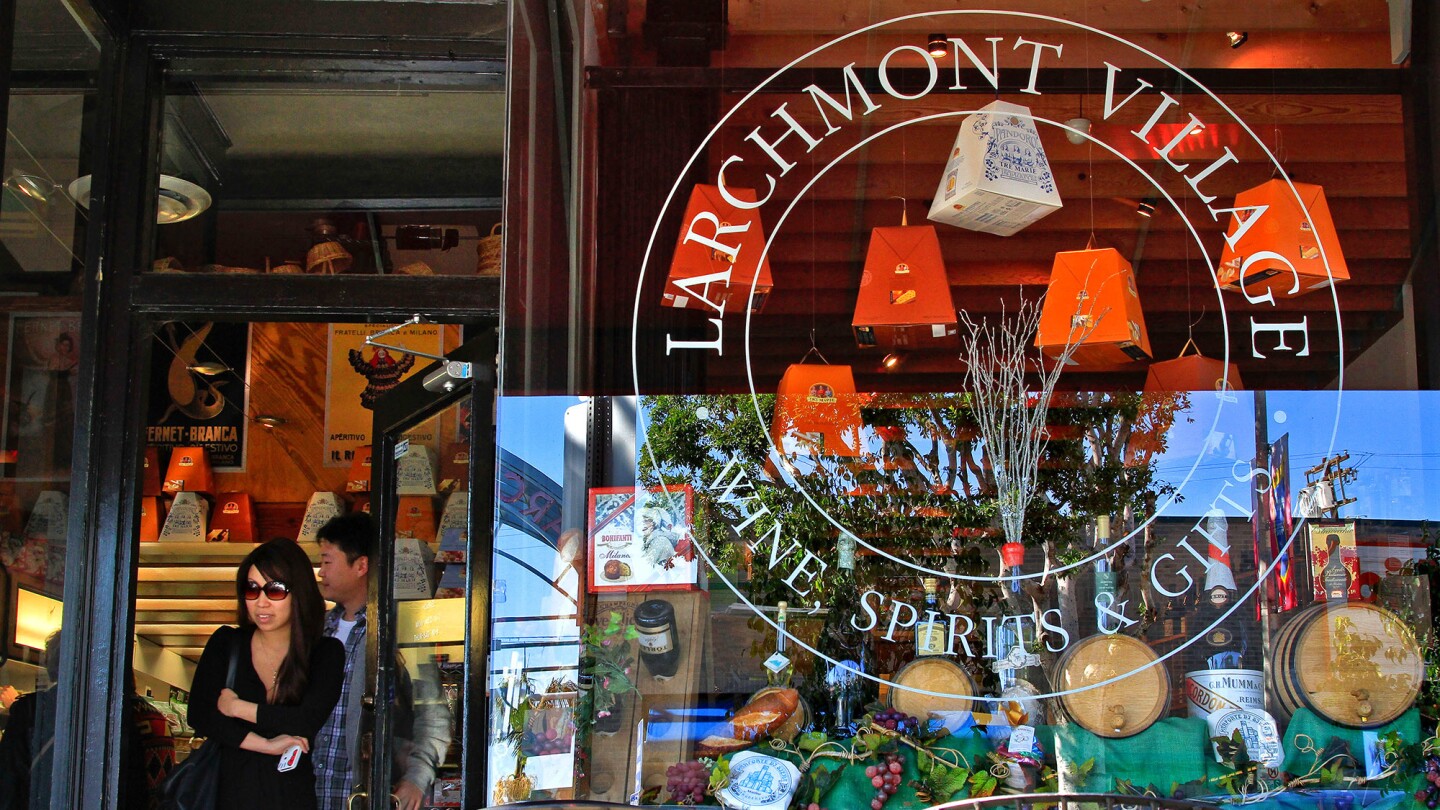 The store is family-owned and -operated.
(Ricardo DeAratanha / Los Angeles Times)
In the late 1800s, as L.A. was experiencing its first real boom, a syndicate of real estate developers purchased 200 acres in the eastern portion of the old Rancho La Brea and began planning a development.
The group started with a name — Windsor Square — that evoked images of the famous squares of London and one of the most famous royal residences in the world in Windsor Castle, and then put together a package of amenities that would tempt the grandees of Los Angeles to leave their close-in Victorian neighborhoods for the wide-open spaces of what was then the hinterlands.
Power lines laid underground (a first for the city), concrete streets poured in a rectilinear grid north of Wilshire Boulevard and the neighborhood's distinctive electroliers were all draws for potential buyers.
There were caveats, though: After signing the deed for the land, a buyer was contractually obligated to spend at least $12,000 on building a home to ensure that only the highest-quality residences were erected.
The homes built in Windsor Square weren't particularly varied. As the city's preservation plan for the neighborhood notes, an array of Revival styles were, and are, represented, with Tudor Revivals being built cheek to jowl with Italian Renaissance Revivals, which were built alongside Dutch Colonial Revivals.
Although the grand homes that fronted on Wilshire Boulevard have long since been demolished to make way for commercial buildings, an active neighborhood association has succeeded in preserving the character of Windsor Square, which remains popular with wealthy buyers.
Neighborhood highlights
An L.A. classic: A neighborhood of Revival styles could be an aesthetic nightmare (see: Beverly Hills) but the craftsmanship and design acumen on display in Windsor Square keeps it from descending into garishness.
Prime location: With Larchmont Boulevard on its western edge, and booming Koreatown on its east, plenty of dining and shopping is a short walk or drive away, and the new Marciano Museum brings world-class art to the neighborhood.
Industry-friendly: Sure, many stars and studio execs prefer Calabasas or the Hills, but Windsor Hills' studio-close location and top-tier housing stock make it a perennially popular home-buying destination for the showbiz set.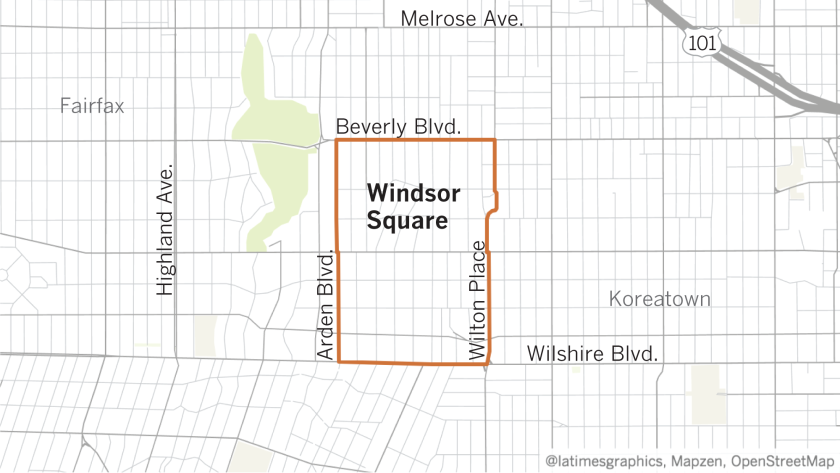 Neighborhood challenge
Few modern choices: For fans of pre-World War II architecture, Windsor Square is a dream, but aficionados of midcentury modern and beyond should look elsewhere.
Expert insight
Matthew Gaskill of Sotheby's International Realty has been operating in Windsor Square for about five years.
"Before a few years ago, some luxury homeowners avoided going east of La Brea Avenue," Gaskill said. "But as more people get priced out of West Hollywood, demand in the neighborhood is surging."
Gaskill said the area maintains its aesthetic because of its designation as a Historic Preservation Overlay Zone.
"We have ballots that continuously regulate what people can do and build," Gaskill said. The overlay zone "protects Windsor Square from people tearing down single-family homes and replacing them with ultramodern boxes."
Gaskill said that the supply in the neighborhood is never as low as it seems and that finding an agent who can locate off-market listings is key.
Market snapshot
In the 90020 ZIP Code, based on five sales, the median sales price for single-family homes in September was $3.675 million, up 149.2% year over year, according to CoreLogic.
Report card
Although no public schools sit within the Windsor Square boundaries, nearby highlights include Third Street Elementary, which scored 946 in the 2013 Academic Performance Index, and Charles H. Kim Elementary, which scored 886.
John Burroughs Middle and Van Ness Avenue Elementary scored 859 and 848, respectively.
Times staff writer Jack Flemming contributed to this report.
MORE FROM HOT PROPERTY
Green Day bassist Mike Dirnt gets in tune with a buyer in Newport Beach
'House of Cards' actress Molly Parker puts Echo Park bungalow up for sale
'It's Always Sunny' stars Rob McElhenney and Kaitlin Olson list in Sherman Oaks
---
Inside the homes of the rich and famous.
Glimpse their lives and latest real estate deals in our weekly newsletter.
You may occasionally receive promotional content from the Los Angeles Times.