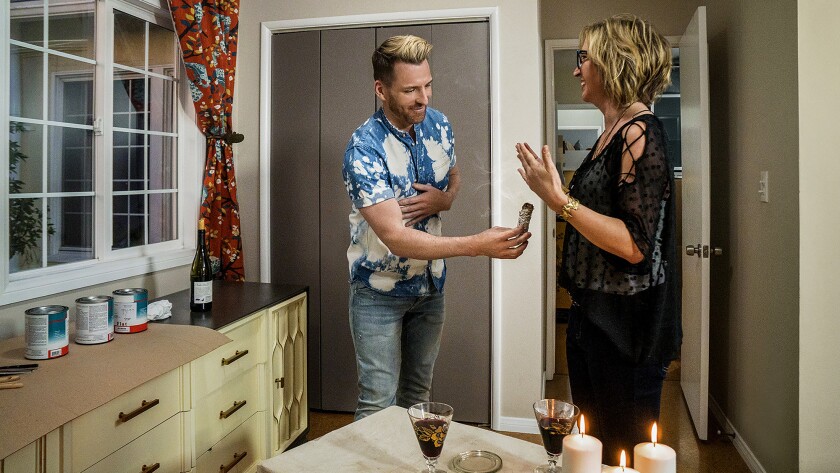 Post-breakup, what could be more therapeutic than ripping out your ex's dreaded ditsy-print curtains? HGTV's "Unspouse My House" finesses such decor purges, while helping those devastated by divorce and other splits to boldly claim personal design styles.
The healing transformations begin June 6.
The revenge renovations are mastered by lifestyle guru and self-proclaimed breakup artist Orlando Soria, author of the "Hommemaker" decor blog and 2018 lifestyle advice book, "Get it Together!" His irreverent yet chipper demeanor keeps the Southern California-based show balanced between despair and fresh-start reveals.
We spoke with Soria as he drove to Yorba Linda, where an ex-husband was longing to banish red laminate flooring from a 1980s tract house.
The genesis for your show came from a breakup with your boyfriend of three years. As you say, you were dumped.
I like to use the phrase "got dumped" because sometimes you just need to be honest, so that others experiencing rejection don't feel so alone in it. It was a horrible time — sitting at home drinking wine, crying and watching sad movies. We lived in a Silver Lake condo overlooking the reservoir. I never had the opportunity to renovate my own home, and it was exciting to do that with a partner. I felt like it was going to be the forever relationship.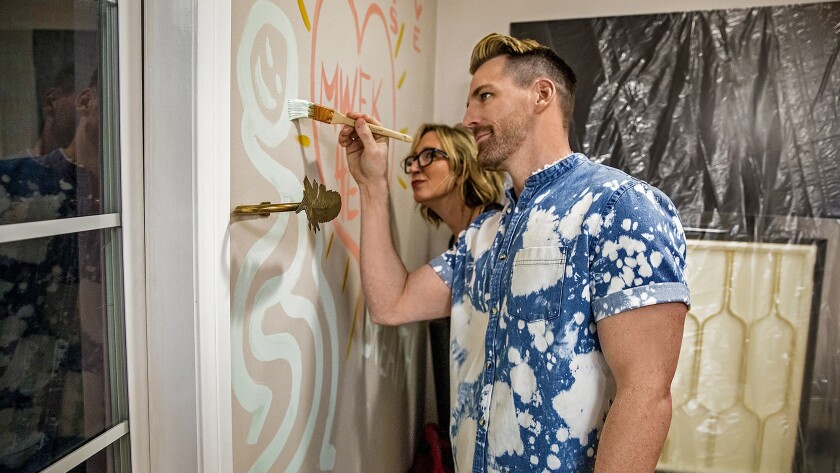 Ouch. You speak of how designing your new West Hollywood apartment helped you mend. In what ways can design heal?
Designing and caring about your space is a way of showing self-care. Taking the time to make your space beautiful is a way of telling yourself that you are actually worth that — it also shows respect to people who enter your home. It's a way of asserting self-esteem. That can be really vital during a time when your self-esteem is suffering.
There can be a design split between the genders — once a partner splits, there's gotta be some fractured aesthetics to sort out, right?
The house I'm driving to now, this guy's wife designed the kitchen in this '80s French-country style. Every time he goes into that space he thinks of his ex-wife. He went along with the design but never liked it. The kitchen is now going to be contemporary and streamlined. He wanted something modern and sleek, but also warm and inviting.
The Danish lifestyle trend hygge, which centers on comfort and coziness, would seem well-suited to heartbreak decor makeovers.
Hygge also recognizes the importance of balance. In one episode, I brought in wood flooring and a stone finish on the countertop to bring in warmth, because if you go really streamline with your lines in kitchen design, it could go cold. Natural finishes are one way to incorporate that hygge feeling.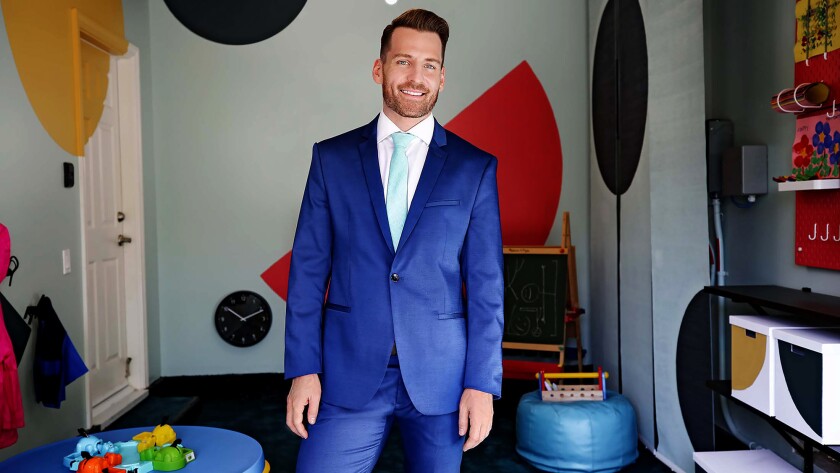 When couples split, they pitch all manner of past reminders. On your show, furniture seems to be the go-to toss.
I don't know what it is with chairs, but we just got rid of another chair that belonged to a client's ex-husband. It was an oversize faux leather recliner with a cup holder. It reminded her of her husband sitting there and waiting to be waited on. She was letting go of a lot of sadness with that chair, a real emotional moment for her. She donated it; it felt healing for her to know that it would be useful to someone else.
You're gifting the brokenhearted with fresh new surroundings — those metamorphoses can be packed with emotion.
On one episode, a woman had a home office that she shared with her husband. They had double desks. I completely transformed it into an office that was very executive and cozy for one person, a place where she could go sit and read. It just sparked joy for her, an excitement about the future that she hadn't been having. Basically, she was weeping in every room, so thankful for everything.
ALSO
---