FHA eases rules for some borrowers after bankruptcy, foreclosure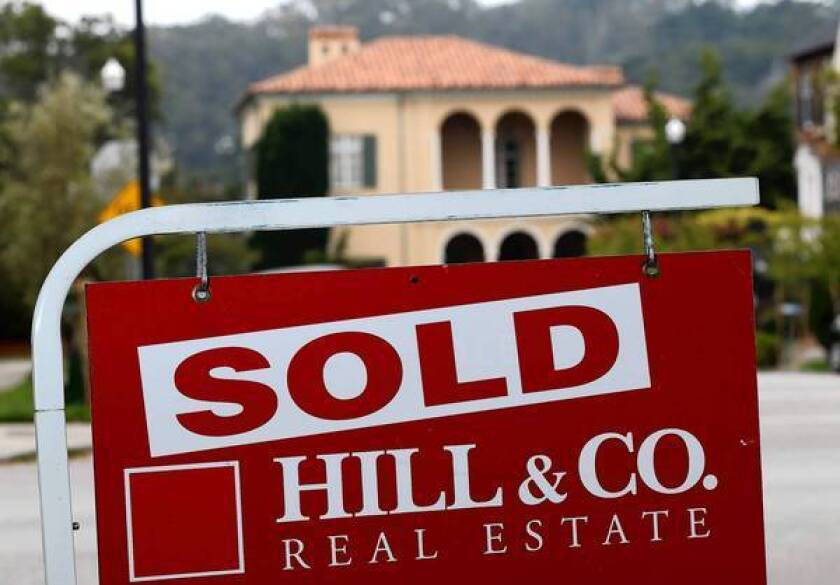 The Federal Housing Administration wants to make it easier for people who have defaulted on their mortgages to get a new home loan with FHA backing.
But there's a catch. To qualify for the break, borrowers must show that their foreclosure or bankruptcy was caused by external economic factors, reducing their income by 20% or more for six months. And no, you can't have quit your job or have been fired for cause.
Those who can demonstrate such a pay cut, job loss or decline in business income now must spend only one year making timely rent and credit-card payments before they can apply to buy a home with an FHA-insured loan, a recent FHA bulletin explained. In addition, they must obtain housing counseling from an agency approved by the Department of Housing and Urban Development.
Borrowers generally are not eligible for a new FHA loan until three years after a foreclosure or two years after a bankruptcy. Previously, the death of a spouse or a medical emergency had been exceptions that could cut the wait to a year; now loss of income is listed as an extenuating circumstance as well.
"As the economy started getting better we were hearing about more and more people whose access to credit moving forward was being stifled by the situation the country has been through," FHA Commissioner Carol Galante said in an interview.
"What we've done here is to say, 'Let's look at this recession and financial crisis with that lens,'" Galante said.
"We want to recognize and distinguish between people hurt by that very serious circumstance beyond their control versus what you might call more normal circumstances — people who got into trouble because they used their credit cards too much and fell behind, that sort of thing."
It's one of the few signs that the FHA's low-down-payment mortgages, traditionally an option for first-time and lower-income borrowers, might be getting easier to obtain.
Otherwise, the agency, its reserves depleted by mass defaults, has been tightening its credit standards and raising the premiums it charges to insure mortgages. It also recently changed its rules so borrowers must pay annual premiums on FHA mortgage insurance for at least 11 years if they want its backing for a home loan.
The new extenuating circumstances policy, to remain in place for three years, would have been a boon to Russell and Michelle Poland, who wound up in bankruptcy and foreclosure in 2010 after the recession undercut sales at their restaurant.
They found other jobs but had no shot at a normal loan for three years, so they wound up paying $10,000 in upfront fees and making a 35% down payment in late 2011 to obtain a 30-year mortgage at 10.99% interest.
Accepting those onerous terms was the only way to buy their dream home in Temecula, they said, so their young son could attend the city's highly rated schools.
They since have refinanced into a 15-year fixed-rate home loan at 3.5%, saving $300 a month despite the shorter term of the loan, so things ended well. But the Polands would have jumped at the opportunity to obtain FHA financing — had it been available.
"We would have applied — absolutely," Russell Poland said. The home's appraised value has risen more than 30%, and he said they turn away the real estate agents who knock on their door saying investors stand ready to buy the property for cash.
"We love the house, and the kid starts school next week," he said. "We're not selling — maybe after he's out of school."
Orange County mortgage broker Jeff Lazerson said he would have been able to get loans for dozens of customers shut out of the recovering housing market had the easier terms been in place these past few years.
"FHA is the new and only subprime game in town," said Lazerson, head of Mortgage Grader Inc. "To be able to get back into homeownership in as little as one year after a credit catastrophe — and with a tiny down payment — makes the mortgage insurance ... an easy pill to swallow."
Broker Richard T. Cirelli of RTC Mortgage Corp. in Laguna Beach said he was struck by the contrast with the policy of Freddie Mac and Fannie Mae, which guarantee conventional loans. Fannie and Freddie require borrowers to wait seven years after a foreclosure unless there are extenuating circumstances, in which case the wait is three years.
"I'd like to see Fannie and Freddie do something similar," Cirelli said. "So many people have been knocked out of the box through no fault of their own, and I hate to see them precluded from buying for [such a long time] because of it."
Twitter: @ScottReckard
---
Inside the homes of the rich and famous.
Glimpse their lives and latest real estate deals in our weekly newsletter.
You may occasionally receive promotional content from the Los Angeles Times.