Home of the Week: A Lautner landmark in Palm Springs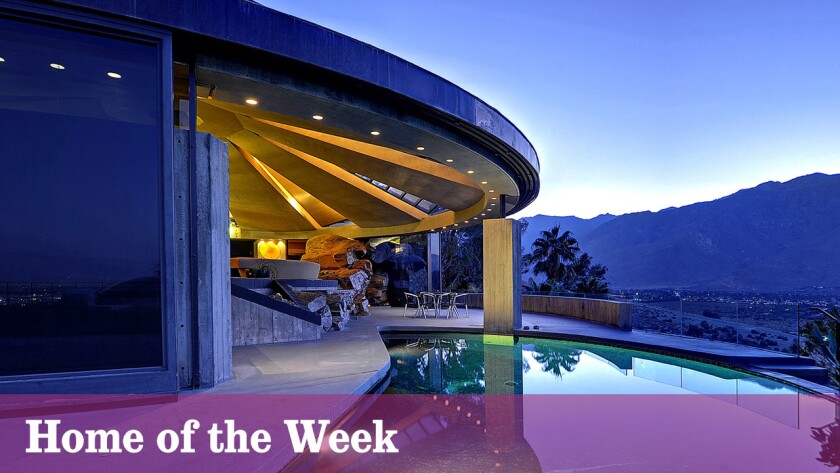 The John Lautner-designed Elrod House — a Palm Springs landmark built for celebrated interior designer Arthur Elrod — reflects the architect's emphasis on embracing natural landscapes. Nine concrete triangles and clerestories form a radiating canopy over the living room and a pool terrace split by a retractable glass curtain. Native boulders and outcrops are incorporated into the design, furthering the union of home and nature.
Location: 2175 Southridge Dr., Palm Springs, 92264
Asking price: $10.495 million
Year built: 1969
Architect: John Lautner
A retractable glass curtain divides the living room and pool terrace.
(Melaina Mace and Marco Recuay)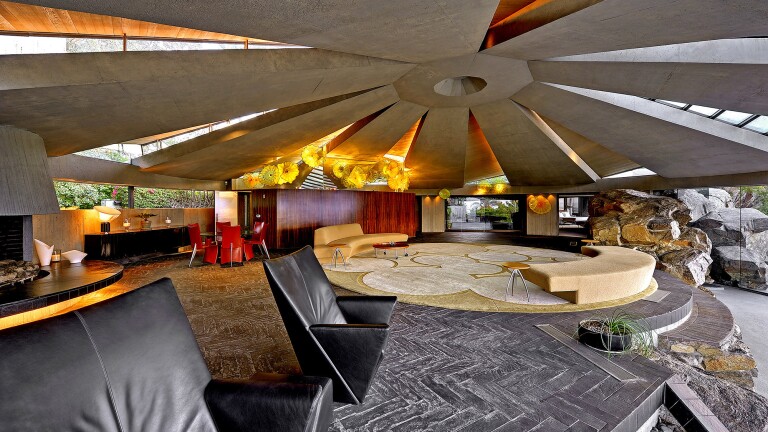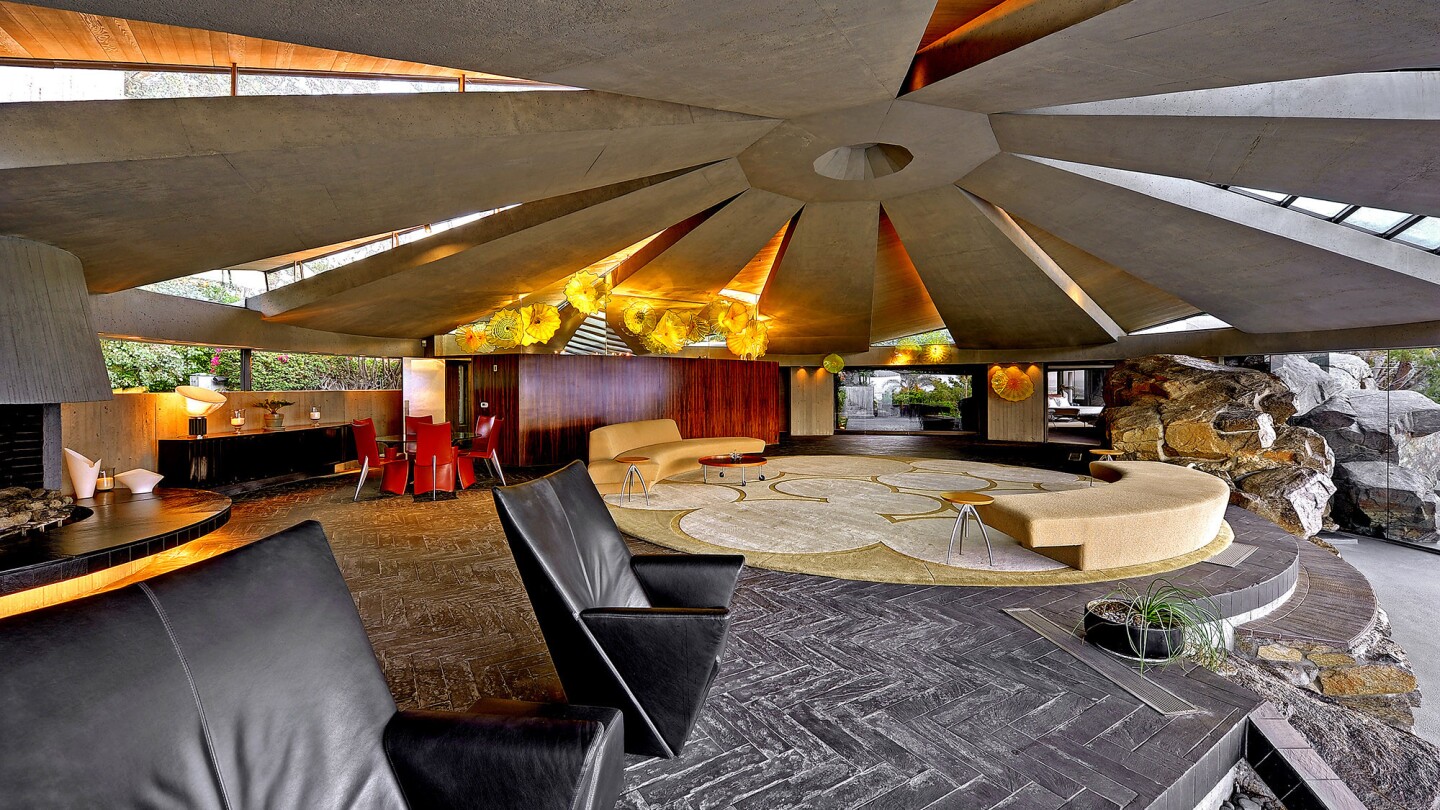 A curved roofline comprised of nine concrete triangles tops the home while providing partial cover for the swimming pool.
(Melaina Mace and Marco Recuay)
An in-ground spa sits against a wall of glass and rock formation.
(Melaina Mace and Marco Recuay)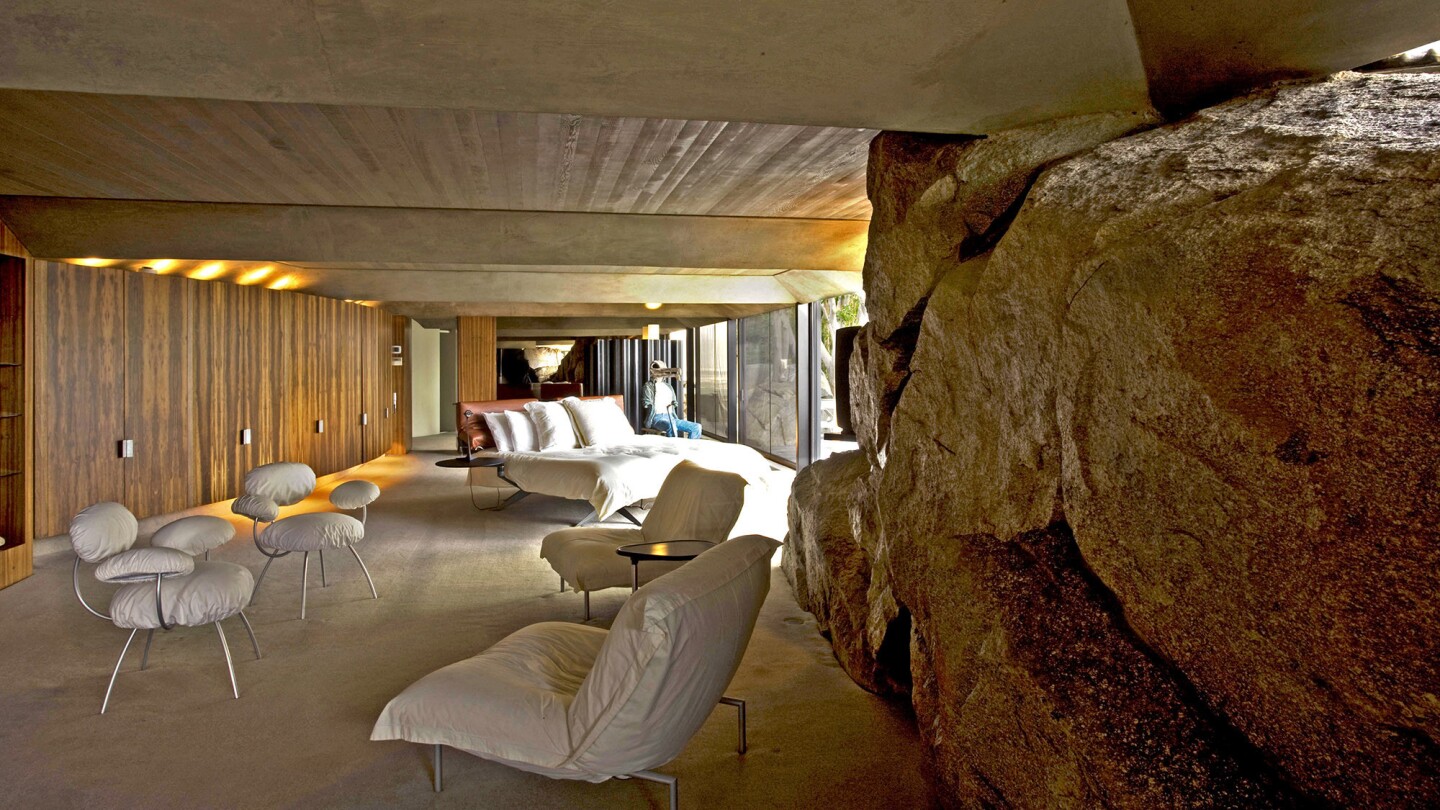 Bringing harmony between the home and its natural environment, native outcrops were incorporated into the structure.
(Melaina Mace and Marco Recuay)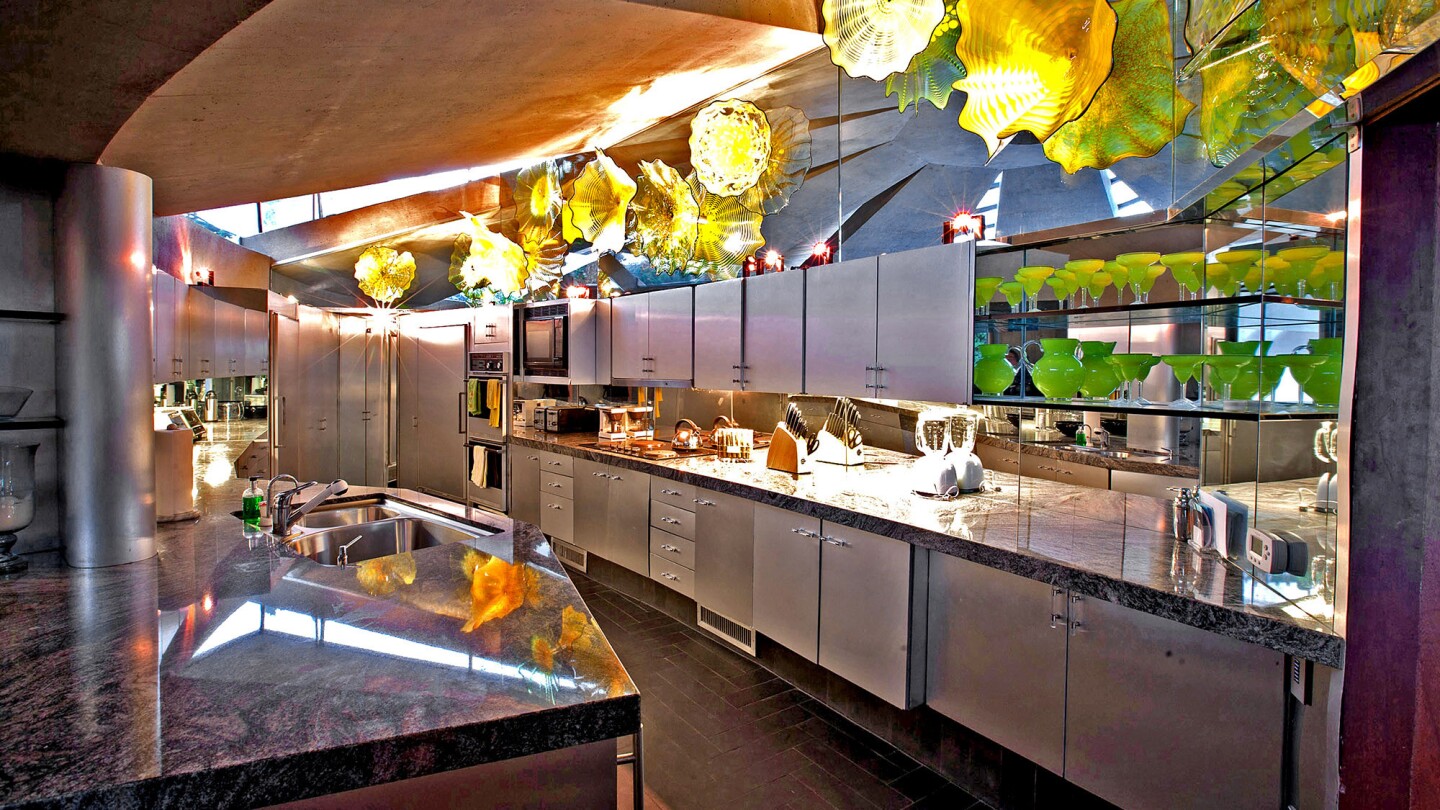 The kitchen, living room and dining area reside on the home's main floor.
(Melaina Mace and Marco Recuay)
The living room and swimming pool served as a backdrop for the 1971 James Bond film "Diamonds Are Forever."
(Melaina Mace and Marco Recuay)
Home of the Week | Palm Springs
(Melaina Mace and Marco Recuay)
House size: Five bedrooms, 5.5 bathrooms, 8,091 square feet
Lot size: 0.64 of an acre
Features: Curved walls of concrete and glass; black slate floors; inclined skylights; open-plan main floor with living room, kitchen and dining room; formal and informal gardens; guesthouse; swimming pool; panoramic views of Mt. San Jacinto, Mt. San Gorgonio and Coachella Valley
About the area: In December, 32 single-family homes sold in the 92264 ZIP Code at a median price of $593,000, according to CoreLogic. That was a 1.3% decrease in median price compared with December 2014.
Agents: TTK Represents, HK Lane — Christie's International Real Estate, (760) 904-5234, ttkrepresents.com
To submit a candidate for Home of the Week, send high-resolution color photos via Dropbox.com, permission from the photographer to publish the images and a description of the house to homeoftheweek@latimes.com.
---
Inside the homes of the rich and famous.
Glimpse their lives and latest real estate deals in our weekly newsletter.
You may occasionally receive promotional content from the Los Angeles Times.