'Hunger Games' star Josh Hutcherson buys in Hollywood Hills West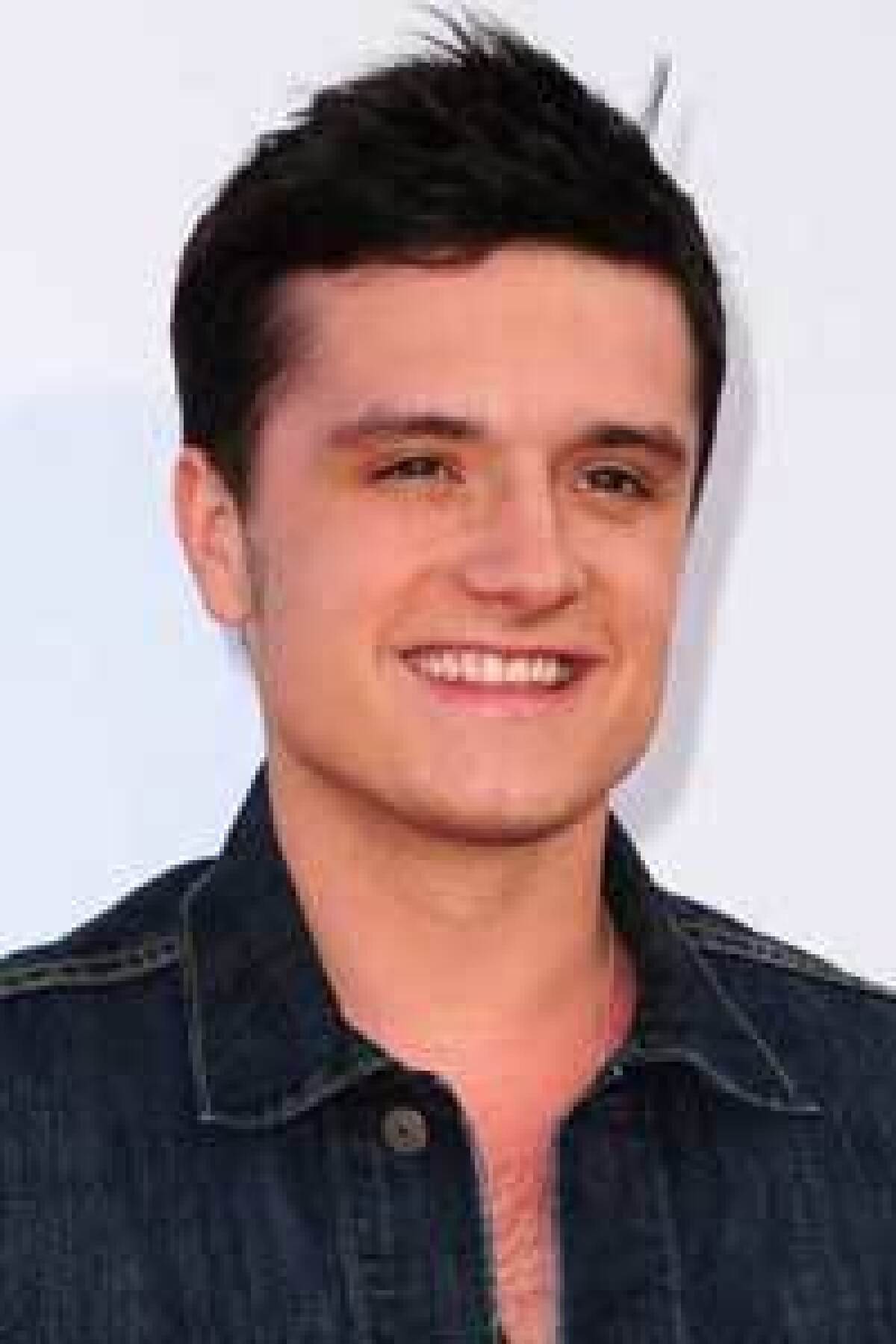 Joining the ranks of teenage homeowners is "Hunger Games" star Josh Hutcherson, who has bought a place in the Hollywood Hills West area for $2.5 million.
The 19-year-old also becomes another link in a string of celebrities who have called the place home. Known as the Tree House for its setting among sycamores, the house was owned at different times by talk show host Ellen DeGeneres and the late actor Heath Ledger.
The two-bedroom, two-bathroom house, built in 1951 and since remodeled, sits behind gates on nearly half an acre. Features of the 1,861-square-foot home include glass walls, polished concrete floors, an office, beamed ceilings and video security. An outdoor living area of 2,500 square feet contains a movie lounge and barbecue space.
Even before escrow closed Hutcherson picked a roommate — he adopted a pit bull named Driver from a rescue group.
Hutcherson stars this year in the horror comedy "Detention" and "Red Dawn," due for November release. He will continue in his role as baker's son Peeta Mellark in the 2013 sequel "The Hunger Games: Catching Fire."
Public records show the property previously changed hands in 2008 for the same amount Hutcherson paid.
John Galich of Rodeo Realty was the listing agent. Deedee Howard of the Agency represented Hutcherson.
The party's over in WeHo
Grammy-winning singer Chris Brown has put his West Hollywood party pad on the market for $1.895 million.
The 3,000-square-foot unit occupies the entire top floor of a four-story building. The open-plan penthouse features direct elevator access, high ceilings, a patio and a bar. There are three bedrooms, an office, a laundry room and 31/2 bathrooms.
Brown, 23, released "Graffiti" in 2009, the same year he was arrested for assaulting his then-girlfriend, singer Rihanna. They released two collaborative tracks this year. Brown won a Grammy this year for his R&B album "F.A.M.E." His latest album is "Turn Up the Music."
Public records show he bought the property last year for less than $1.6 million.
Manuela Villa of the Agency in Beverly Hills is the listing agent.
Everyone knows his name there
Actor Kelsey Grammer is back at it — trying to sell his home in the Beverly Crest area — this time for $17.999 million.
Priced in 2008 at $19.9 million, the mansion is described in the listing as modern Traditional in style. The two-story house, built in 1980, features a central hall, media room, a library, a wine cellar and a service entrance. There are seven bedrooms, nine bathrooms and 10,567 square feet of living space. A swimming pool, a six-car motor court and a four-car garage complete the grounds of more than three-quarters of an acre.
Grammer, 57, won four Emmys for his lead role in "Frasier" (1993-2004), a "Cheers" spin-off, and another in 2006 for voice work as Sideshow Bob on "The Simpsons." More recently he has been executive producer of "Medium" and starred in the political drama "Boss." He and his fourth wife, Kayte Walsh, were married last year and are expecting twins.
Public records show he bought the property in 2007 for $13.7 million.
Christopher Dyson of Keller Williams in Hollywood Hills is the listing agent.
Leaving the flock in the Bird Streets
Broadcast syndication company head Byron Allen seems to be doing his part to help the Westside real estate market. The stand-up comic and TV show host bought an estate in Beverly Hills for $17 million and is now listing a place in the Hollywood Hills West area for $8.995 million.
The contemporary mansion he bought sits behind gates on more than an acre. A two-story entry leads to a living room with retractable floor-to-ceiling glass doors that open to an infinity pool and a terrace. The nearly 13,000 square feet of living space includes a library, a dining room that can seat 18, a bar, a den, seven bedrooms and 10 bathrooms. It previously sold in 2007 for $15.9 million.
The house Allen is selling is a Richard Landry-designed contemporary, built in 1962, in the celebrity-populated Bird Streets area. With 3,540 square feet of living space, four bedrooms and 41/2 bathrooms, the house features high ceilings and expansive city views. The third of an acre property includes a motor court, swimming pool and a spa. Public records show he bought the house in late 2003 for $3.2 million.
Allen, 51, produces and distributes shows through his Entertainment Studios. He is executive producer for "Comics Unleased" (2006-present) and the pilot of "The First Family," a comedy-drama about a black family in the White House.
Jeffrey Hyland and Barbara Tenenbaum of Hilton & Hyland were the listing agents on the Beverly Hills manse, and Terence Hill represented the buyer, according to the Multiple Listing Service. Barbara Robinson and Nichelle Robinson have the listing on the Hollywood Hills West property.
Linkletter estate changes hands
It's the darndest thing. The Art Linkletter estate in Bel-Air has sold above asking price for $10.6 million.
Built in 1957, the 5,000-square-foot Midcentury Modern house includes two atriums, sculptural metal screens, pocket doors, two stone fireplaces and walls of glass. Carports and a motor court can accommodate about 20 cars. There are five bedrooms and five bathrooms. The 4.6-acre city-view site contains a solar-heated swimming pool, a sports court and a lawn dotted with flagstone pathways.
Linkletter, who died two years ago at 97, hosted the long-running radio and television shows "People Are Funny" starting in the 1940s and "House Party," which was renamed "The Art Linkletter Show." His interviews with children, which aired from 1952 to 1970, led to his 1957 bestseller, "Kids Say the Darndest Things," and several sequels. His wife, Lois, died in October at 95. They were married for 75 years.
The property came on the market at $10.25 million in March for the first time in 40 years.
Joyce Rey and Debra Lynn Smalley of Coldwell Banker's Beverly Hills South office were the listing agents. Rayni Romito and Branden Williams of Hilton & Hyland represented the buyer.
---