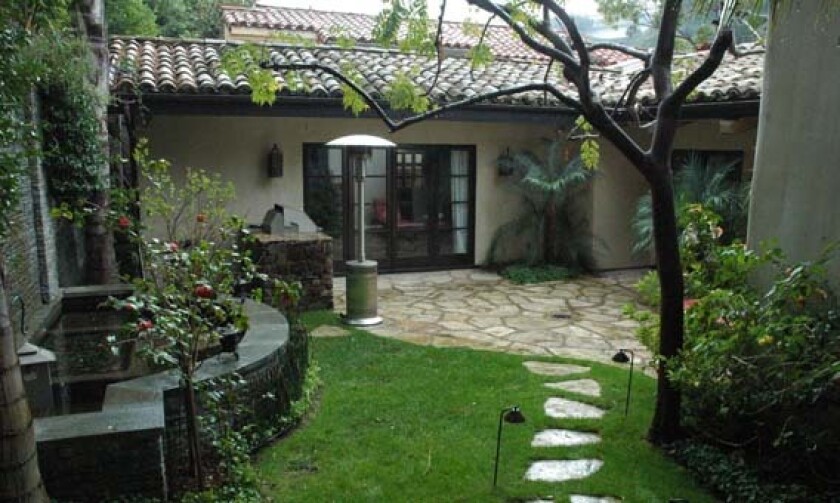 Actor Jesse Metcalfe has sold his house in the Beverly Crest area for $2 million, according to the Multiple Listing Service.
The Mediterranean main house and guesthouse have 2,500 square feet of living space, including four bedrooms and 31/2 bathrooms. Built in 1999, the house features stone fireplaces, plank wood floors and wood-beam ceilings. A stone hot tub sits on a hill above the home, which is surrounded by lawn and steppingstone pathways. A starburst pattern adorns the stone driveway.
Metcalfe, 33, will be Christopher Ewing on the remake of TV series "Dallas" next year. He played teen gardener John Rowland on "Desperate Housewives" from 2004 to 2009 and starred in the films "John Tucker Must Die" (2006) and "Beyond a Reasonable Doubt" (2009). More recently, Metcalfe starred in the crime thriller "Chase" (2010-11).
The actor bought the property in 2008 for $2.2 million.
Michael Dronge of Keller Williams in Beverly Hills was the listing agent. Aaron Pfeffer of Four Corner Realty represented the buyer.
---