Dick Blum steps down as chairman of brokerage CBRE Group Inc.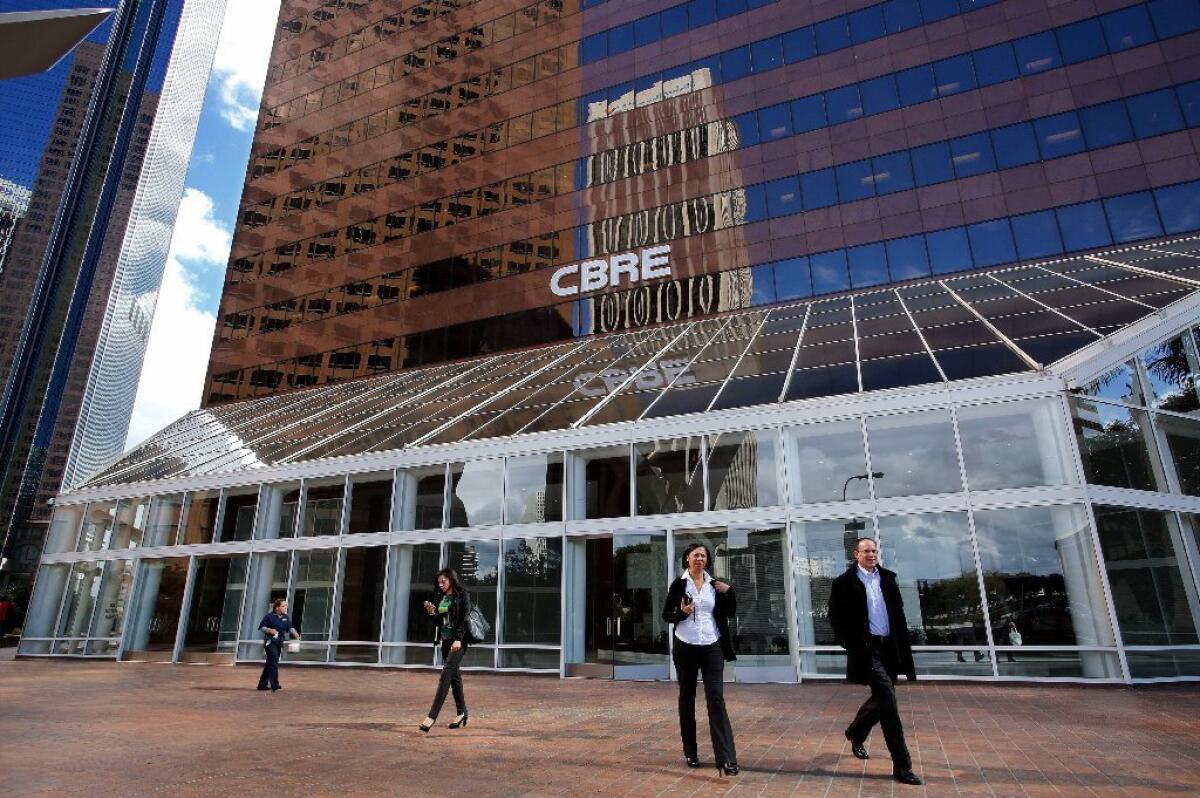 CBRE Group Inc., the world's largest real estate brokerage, said Monday that Richard "Dick" Blum has stepped down as chairman of the board of directors.
Blum, 78, who is married to Sen. Dianne Feinstein, will remain on the board of the international Fortune 500 firm based in Los Angeles. He continues to be a major shareholder, the company said.
The new chairman is Ray Wirta, 70, president of the Investment Properties Group at the Irvine Co. and chief executive of Koll Co. He will remain in those positions while serving as chairman of CBRE.
The succession occurred after the annual shareholders' meeting Friday, during which all directors were reelected.
Blum is chairman of Blum Capital Partners, a San Francisco investment management firm that acts as general partner for various investment partnerships and provides investment advisory services. He founded the firm in 1975.
"This is an opportune time for me to step down after serving 12 years as chairman," Blum said. "CBRE is in a very strong position, producing record revenues and profits and serving its clients extremely well."
Last month the company reported that, excluding selected charges, first-quarter profits were up 60% from the year before to $82.4 million. Revenue was up 26% to $1.9 billion.