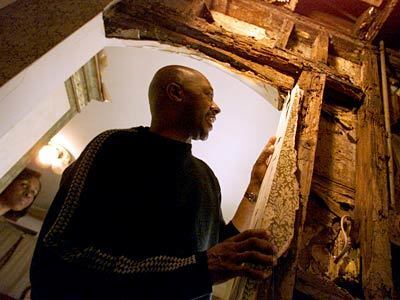 3 Images
When in Doubt, Disclose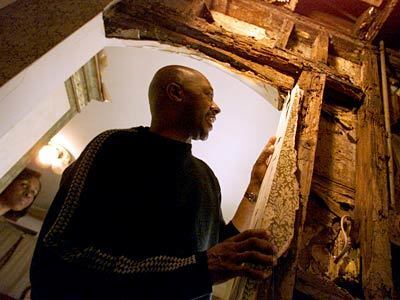 Donna and Russell Merriweather, who waived a home inspection, discovered rotting wood in the walls after moving into their Leimert Park home.
(BOB CHAMBERLIN/LAT)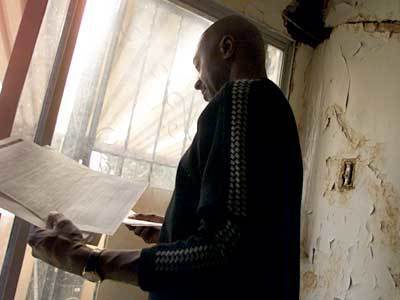 "I should have been more aggressive during escrow," Russell Merriweather says. "No one disclosed that there was water damage to the roof."
(BOB CHAMBERLIN/LAT )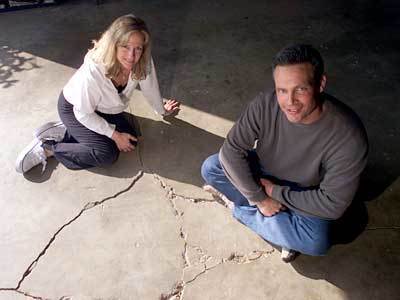 Mary Gafner with husband, Paul, next to a crack they discovered in the foundation of the garage. The defect had been obscured by boxes and toys during the inspection of their Tustin home.
(GLENN KOENIG/LAT )