Ken Sutton, a retired former plumber, trains a llama on his 761/27-acre Apple Valley spread.
(Irfan Khan / LAT)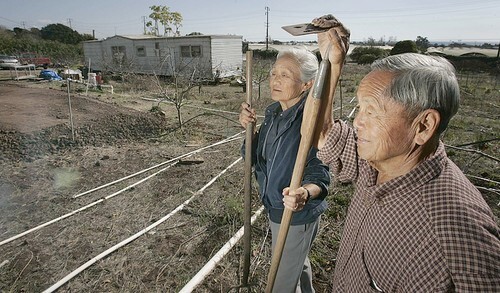 Joy and Rodney Chow have 600 fruit trees on their 5 acres in Carpinteria, where they're building a house.
(Stephen Osman / LAT)
Nanci Sutton, offering a treat to one of her animals, opted to move to San Bernardino County ranch.
(Irfan Khan / LAT)
Ellen Sullivan makes products from lavender on her San Diego County farm.
(Ellen Sullivan)