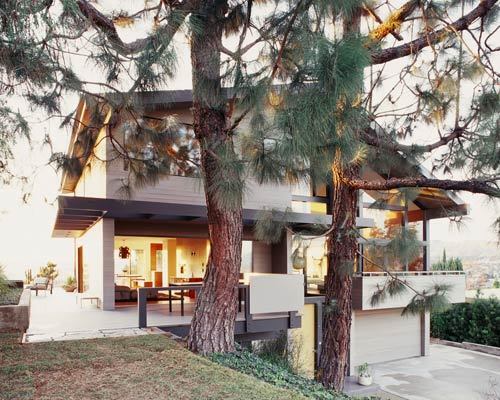 5 Images
Home of the Week: Rustic views in Silver Lake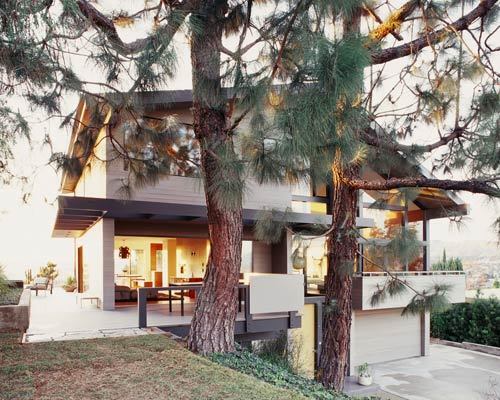 The home has three bedrooms and four bathrooms in about 3,300 square feet. It is listed for $2.95 million.
(Tim Street Porter)
Located on a knoll in Silver Lake, the house was recently renovated by George Mimnaugh, a Grammy-nominated art director who designs CD packages and also restores homes.
(Tim Street Porter)
The house is adjacent to the former hilltop estate of evangelist Aimee Semple McPherson. There are views of Mt. Baldy, the Hollywood Hills and the distant ocean.
(Tim Street Porter)
It has a post-and-beam, three-story open plan and includes a den/media room on the second level and a guest suite and office on the first level, with a separate entrance.
(Tim Street Porter)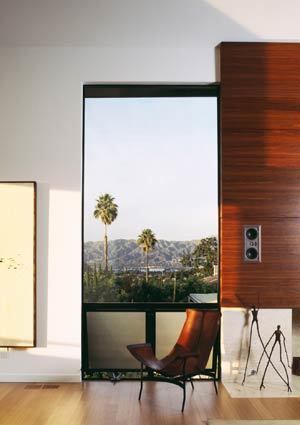 This house's original 1970 design looked like a classic alpine lodge, but since George Mimnaugh restored it, the building has taken on a more refined appearance
(Tim Street Porter)