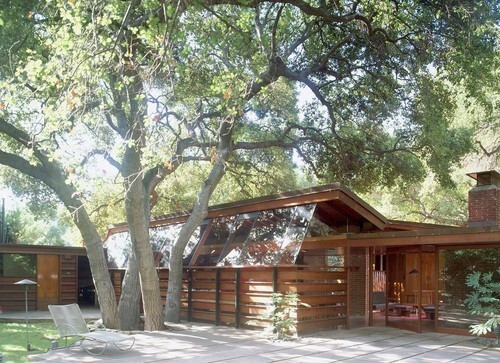 11 Images
Homes of the Week: A pair of Lautners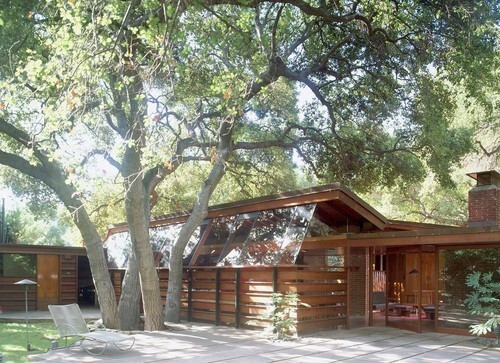 The John Lautner designed Schaffer residence in Glendale is listed for $1,958,000.
(Tim Street-Porter)
The house has two bedrooms and two bathrooms in 1,698 square feet. The property is 11,230 square feet.
(Tim Street-Porter)
The architect John Lautner, a onetime Frank Lloyd Wright apprentice, later went on to design more fantastic homes that seemed inspired by the space age. His early work, seen here, is more simple.
(Tim Street-Porter)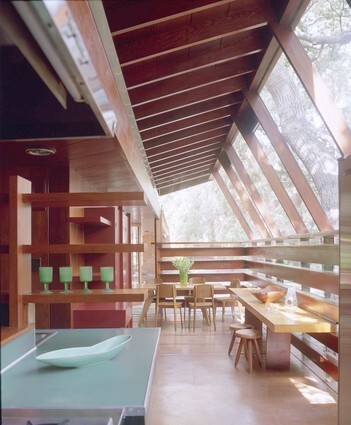 The house has an open floor plan that flows into an outdoor oak grove; a kitchen with refurbished cabinets, a stainless-steel refrigerator and the original stove, restored; a breakfast area; a den; a two-sided brick fireplace situated between the living room and den; and a covered patio.
(Tim Street-Porter)
David Zander, the current owner of the home say the house is both "dynamic" and "peaceful."
(Tim Street-Porter)
John Lautner's 1949 Schaffer Residence, set in a wooded area at the foot of the Verdugo Mountains in Glendale, represents the simple, uncluttered look the architect favored, fusing concrete, wood, glass and hardscapes into a singular vision.
(Tim Street-Porter)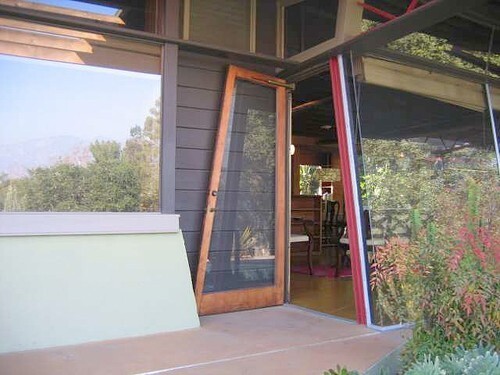 Designed by John Lautner in 1947, this La Canada Flintridge home is almost hidden in a park-like setting. It is listed for $2.2 million.
(Sam Buchanan)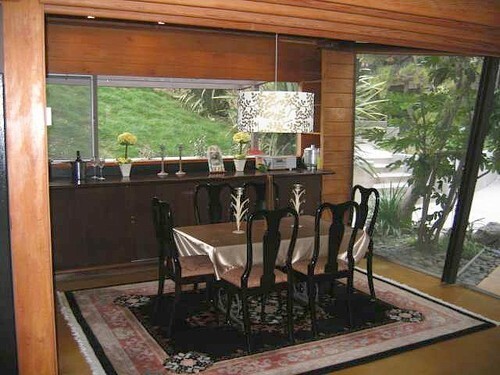 The La Canada Flintridge house has three bedrooms and two bathrooms in 1,801 square feet. The lot is 39,680 square feet.
(Sam Buchanan)
The nearly 1-acre property -- filled with mature fruit and oak trees -- provides views of the local mountain ranges. A gazebo, koi pond and a Lautner-designed swimming pool complete the outdoors.
(Sam Buchanan)
Architect John Lautner strived to seamlessly connect a home's indoors with its outdoor setting. This home built in 1947 atop La Canada Flintridge represents that sensibility.
(Sam Buchanan)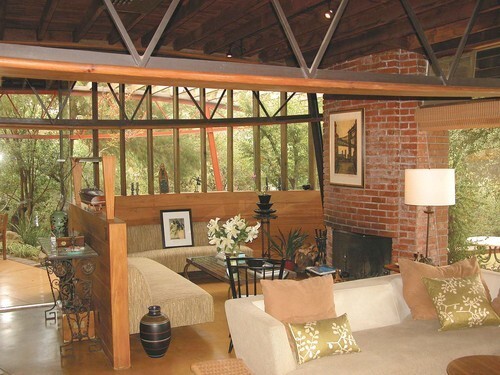 Wood trim softens the tapered steel trusses that run the length of the house and are a signature Lautner architectural element, as are the sweeping, curved, poured-in-place concrete walls, duplicating the arc of the trusses.
(Sam Buchanan)