5 Images
An Arts and Crafts Masterpiece in Ojai
Designed by Myron Hunt and built in 1908 for philanthropist Edward Drummond Libbey, this sprawling Ojai home is listed for $6.25 million.
(Bill Couturie)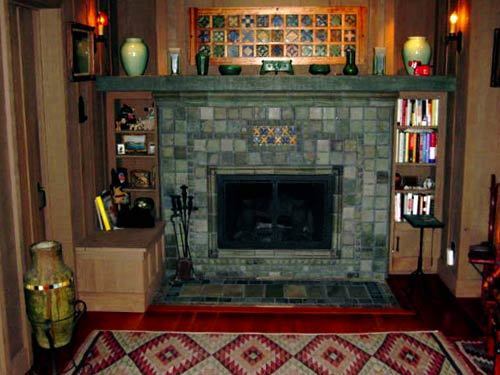 Most notable are the home's aesthetics: The living- and dining-room ceilings and the front door boast paintings by a Chumash elder that were done, according to legend, as thanks to Libbey for supporting the tribe.
(Bill Couturie)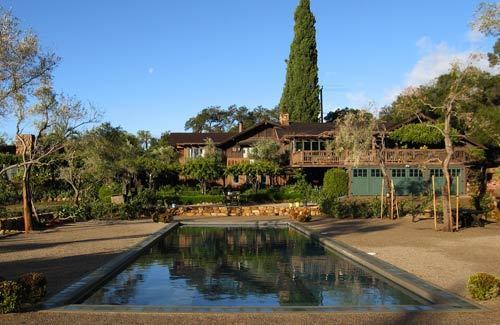 The main house has three bedrooms and 3 1/2 bathrooms in 3,500 square feet. The property also has a two-bedroom, two-bathroom guesthouse; a two-bedroom, one-bathroom caretaker's cottage; and a separate office in what was once a gardener's shed. The property encompasses 3.7 acres; buyers may legally add a building on one of the acres.
(Jim Bartsch)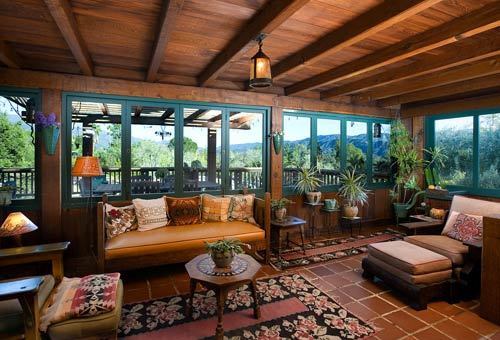 Hunt, a renowned architect who also designed the Ambassador Hotel in Los Angeles and, with Elmer Grey, the Henry E. Huntington residence that now houses the Huntington Art Gallery in San Marino, was hired to design a lodge in the Arts and Crafts style on a plum piece of Ojai land.
(Jim Bartsch)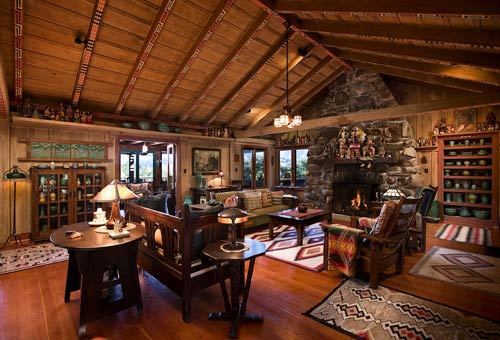 The house has two full basements; two fireplaces; the original hand-hammered mica lampshades, sconces and chandeliers; the original butler's pantry; a 750-bottle wine cellar; a steam shower; an O'Keefe & Merritt range with yellow knobs in the kitchen; a Miele dishwasher; a convection oven; and a remodeled master bathroom with period amenities. The property also has a 60-foot tiled pool, a courtyard, a barbecue area and a three-car garage.
(Jim Bartsch)