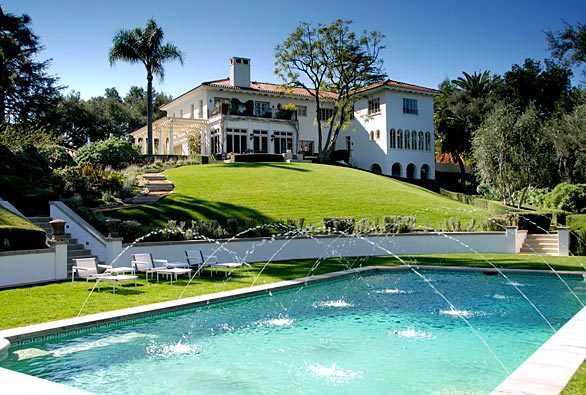 4 Images
The Cecil B. DeMille estate in Los Feliz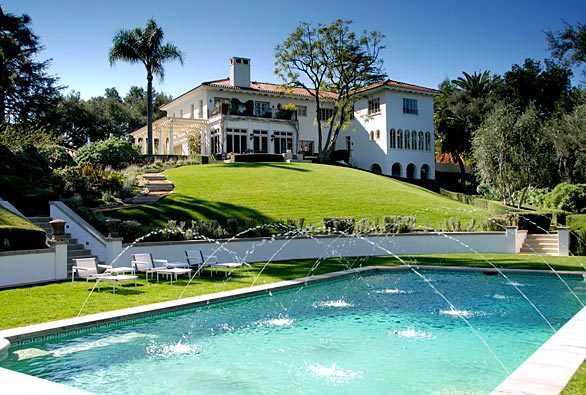 Film director Cecil B. DeMille, a dominant figure in Hollywood for decades, lived in this Laughlin Park estate for more than 40 years. The 9,700-square foot home is listed for $26.25 million.
(Michael McCreary)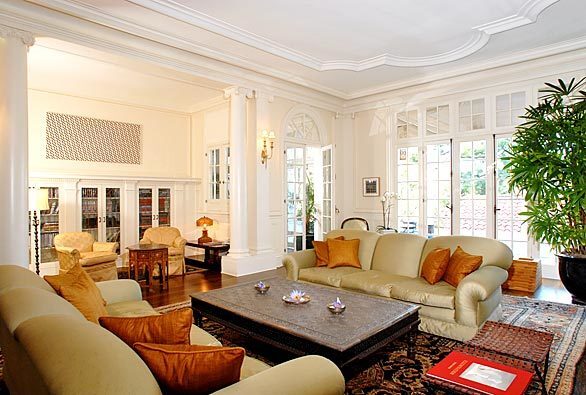 There is a master-bedroom suite, three additional en suite bedrooms and seven bathrooms. There is also a 1,000-square-foot artist's studio, a 40-foot-long pool, a pool house and views of the city and the Hollywood sign.
(Michael McCreary)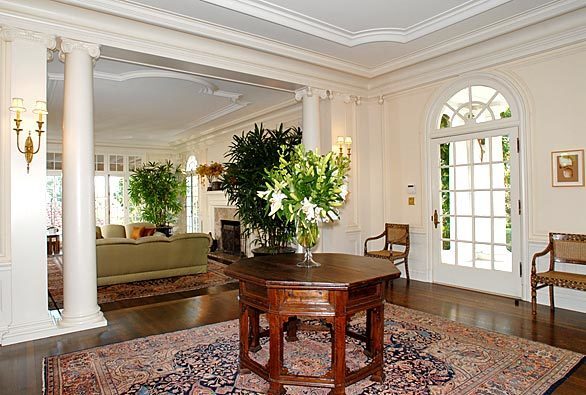 DeMille bought the Beaux Arts-style estate home in 1916, three years after it was constructed. In 1920, he bought the house to the west so he could have a more private office, a screening room and guest quarters. That home was widely known as the Chaplin House because it was leased for six months in 1918 by actor Charlie Chaplin and his first wife, Mildred Harris.
(Michael McCreary)
The master suite contains one of the home's four marble fireplaces, a sitting room with an entertainment center, a bathroom with period fixtures plus a whirlpool tub, a stall shower and a dressing room/closet. The formal dining room is paneled in wood; the finished basement has a laundry room, staff quarters and a wine cellar.
(Michael McCreary)