Tesla pauses rollout of driving software subject to U.S. recall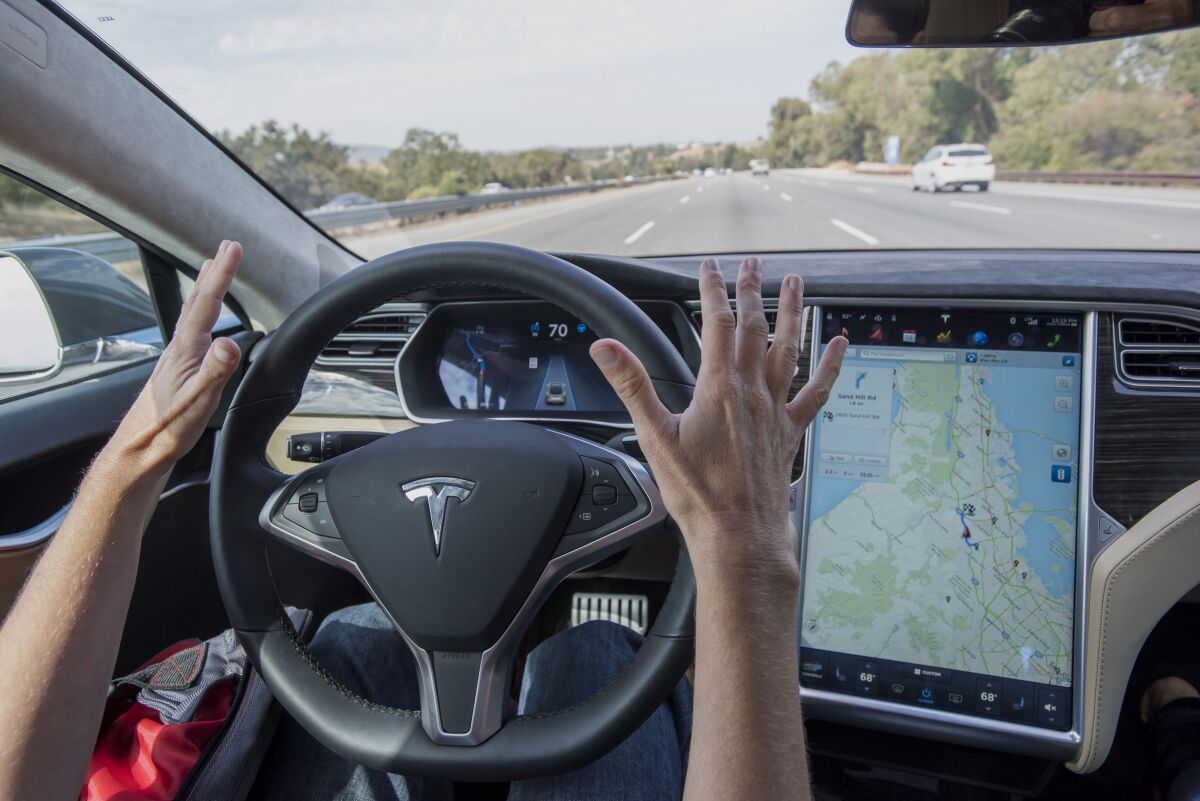 Tesla Inc. has temporarily stopped rolling out its $15,000 driver-assistance system until it addresses issues that led the carmaker to recall almost 363,000 vehicles.
The pause affects customers who have opted in for the Full Self-Driving Beta — a support feature for drivers who are responsible for operating their car at all times — but have not yet received a software update containing the feature, according to Tesla's website. Tesla maintains a support page related to the recall that the company announced earlier this month.
The feature known as FSD Beta may allow Tesla vehicles to exceed speed limits or travel in unlawful or unpredictable ways that increase crash risk, the U.S. National Highway Traffic Safety Administration said Feb. 16.
Federal regulators forced a recall of Tesla's robot-car technology, but the move allows drivers to continue to use it before the defects can be fixed.
The agency cited examples including traveling straight through an intersection while in a turn-only lane, entering stop sign-controlled intersections without coming to a complete stop, and proceeding into intersections during a steady-yellow traffic signal without caution.
Tesla said in its recall report that it expected to deploy an over-the-air software fix to its vehicles "in the coming weeks."
Sign up for the California Politics newsletter to get exclusive analysis from our reporters.
You may occasionally receive promotional content from the Los Angeles Times.