In e-sports, it's the bosses who are rallying for a union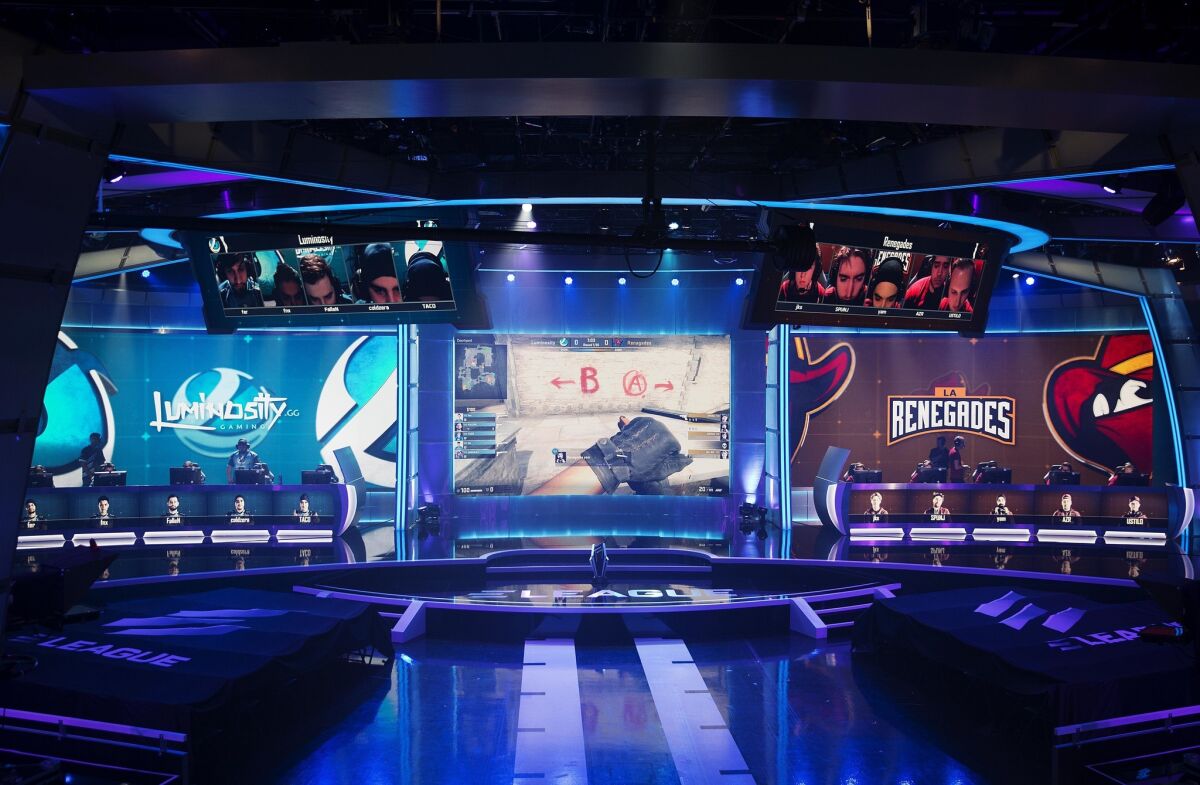 With threats of strikes and retaliatory layoffs, and no shortage of sniping on social media, a battle last winter had the stamps of a modern-day union war.
Thing is, the workers weren't even unionized.
Frustrated with their team owner, professional video game players successfully leveraged the prospect of a strike to get out of his grip. And they left the owner sulking in disappointment, suddenly without the high-priced, high-skilled team that was core to his rebuilding plan.
Such demonstrations of player activism in the last few years have e-sports management not sweating through the typical corporate nightmares about unionization, but instead dreaming about a future with players' associations.
It's a scenario labor experts say they've never encountered.
If professional video game players banded together, they would be locked into regulations and dispute resolution processes that would bring stability to this burgeoning but mercurial corner of sports, managers say. Sponsors and business partners prefer to invest in a business with long-term labor peace than a loose gaggle that could quickly fall apart.
Though e-sports championship matches sell out basketball arenas, attract millions of online viewers and reward winners with multimillion-dollar prizes, it remains an industry still trying to find its footing. In North America alone, a mix of game developers, team-owners' groups and event promoters run upwards of 10 major tournaments encompassing at least hundreds of players.
Owners and the world's top game publishers see an opportunity to become more inviting to fans and sponsors by adopting hallmarks of traditional sports — leagues, unions, drafts — and create a financial machine rivaling long-established professional sports organizations.
To secure the prospect of a profitable future, owners say they are willing to work with a union and dole out more compensation and protections to workers.
"Standards need to be created, and a lot have been created for video game publishers and teams," said Mike Rufail, managing director of Team EnVyUs. "But it would be great to have more standards from the players."
The problem is players — sometimes employees, sometimes independent contractors — have given little thought to organizing. And save for exceptions such as last year's tussle, they recoil at the idea of collective bargaining.
"I've been so focused on performing well in-game that I haven't had the chance to really examine it well enough to form an educated opinion yet," said Jake Puchero, who competes for Immortals in the team battle game "League of Legends."
Management leading a unionization push would invite legal scrutiny. That leaves it up to either players to galvanize, which experts say could be a ways off, or video game makers such as Riot Games and Activision Blizzard to rope players into associations that lack the legal protections of unions and raise conflicts of interest.
"The industry is being shaped around them for a long time to come, and most players aren't doing anything intelligent to protect themselves," said Ryan Morrison, an attorney who represents about 50 top e-sports players.
---
Owners' biggest gripes stem from players barely reading contracts before signing. They have the evidence too, with online signature software showing how little time players spend perusing. Those who do take care in reviewing details sometimes succumb to peer pressure, dropping concerns to keep in line with teammates.
But disagreements arise. For example, owners point to contractual provisions requiring players to attend promotional events. Players bark back that they hadn't realized the commitments. They organize with colleagues on chat apps and then take to Twitter with name-calling and finger-pointing. They use the supportive rancor of their fans to pressure management into acquiescing.
That's what happened in December in what attorneys for players described as a watershed moment for e-sports activism.
Months earlier, seven owners of "Counter-Strike: Global Offensive" teams formed a league with plans to launch matches in early 2017. Owners, including Team SoloMid's Andy Dinh, touted the league as enabling players to stand shoulder to shoulder with management.
But players grew disenchanted on at least six teams that compete for multimillion-dollar prizes. Owners planned to pull their teams from an outside tournament, saying it wasn't financially prudent to do both. Players despised the move, but their contracts allowed it and management could outvote them on the board. So they wrote a public letter expressing shock that owners could unilaterally decide where they compete. They called on owners "to resolve this situation in a way that allows us to again trust them."
Dinh, just four years removed from his own playing days, took offense. In messages to his players that he posted online, Dinh expressed unease with the brand damage Team SoloMid suffered because of the bashing.
One player readily admitted to Dinh that he signed the letter simply because his teammates had. "I never educated myself with what was going on in the first place," Hunter Mims wrote.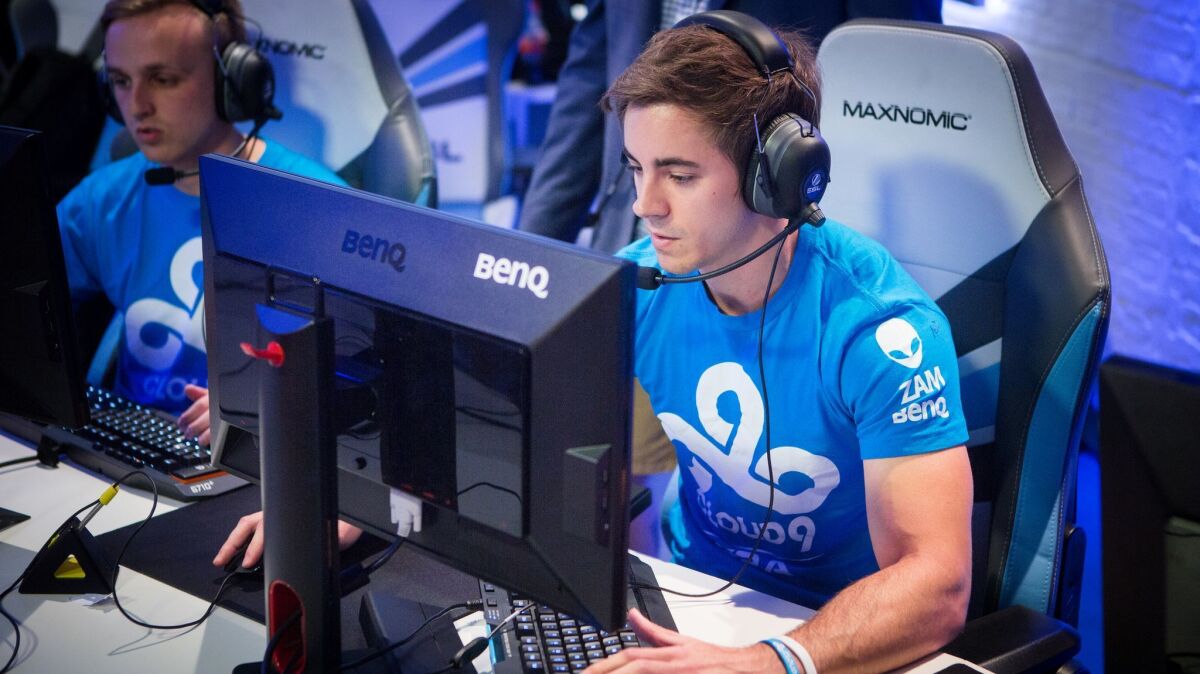 Dinh ended up severing ties with Team SoloMid player Sean Gares for his alleged role in rabble-rousing the squad. Gares went on to write on social media that players "should be able to stand up for ourselves and each other — and tell the truth — without being afraid that our team owners will accuse us of damaging them."
TeamSoloMid's remaining players refused to go on without Gares, forcing Dinh into a quandary. He ultimately relinquished the remaining team, which later regrouped under rival Team Misfits.
The future of its players was "top priority," Team SoloMid management wrote in a mid-January statement, and the decision to separate was what "players themselves most desired."
Owners suspended their new league and dismissed its commissioner.
"People were sick to their stomachs," CompLexity owner Jason Lake told the media publication Slingshot in early May. "This is not what we wanted. We wanted to do something better. We wanted to raise the bar. We wanted to work hand in hand with the players."
---
Owners say they're willing to meet players halfway, but few have done so, player representatives say. Players see major gains only after pressure from the public, game developers or players' agents.
"League of Legends" developer Riot Games, which declined to comment, imposed restrictions on contract lengths, set minimum salaries and paved the way for players to move between teams. The Los Angeles company has said that if players form a union, it expects to be "heavily involved" in the creation.
Players appreciate the efforts, which knocked out bad owners from Riot's league, said Matt Akaadian, who plays on former Lakers forward Rick Fox's Echo Fox team.
Former players fear that the current generation's reliance on Riot and other stakeholders to advocate for them is producing slow and narrow change. Their sometimes six-digit incomes may lull video game stars into a sense of comfort, say former players who toiled in the industry before a recent investment boom.
But now that owners' business plans forecast hundreds of millions of dollars in advertising and licensing revenue within a decade, players have to think about their successors.
As former Lakers star Kobe Bryant said last week at a gathering of UFC fighters, another fast-growing field considering unionization, athletes unifying "will 100% fortify the sport and make the sport better, not just for the present but for future generations."
Scott Smith, a onetime "Counter-Strike" professional who acted as a spokesperson and advisor to players in last year's dispute, said he's begun educating himself and players on options.
"They can hate each other on the servers," he said, referring to in-game virtual chatrooms. "But at the end of the day, their jobs are the same and there should be unification. Getting them to stay organized and active as we figure out how it works is the primary challenge."
Player agents describe an uphill battle. Morrison, who says he's negotiated more e-sports contracts than anyone else, mostly gets rejected when he offers to help. Echoing a long-standing stereotype of gamers, the attorney described them as "socially awkward" and "uncomfortable to ask for things."
He says his advocacy led several teams to drop clauses allowing them to issue unlimited fines for any reason, which bullied underperforming players into quitting. Now, teams must write a report justifying fines, which are capped.
Teams also have tried to take advantage of the lucrative rights to players' likenesses. A "Counter-Strike: Global Offensive" player's contract enabled his team to license his image for years — without residuals — regardless of whether he was on the team. Morrison said he renegotiated a deal requiring the team to come back to the bargaining table six months after the player moved.
"For every good contract we push through, someone is pushing through a bad one," Morrison said. "Instead of e-sports getting better, we've plateaued: Short careers, extreme burnout and a bad ecosystem."
Nellie Drew, a University at Buffalo adjunct law professor who follows sports issues, suspects a draconian ruling on player liberty could be the tipping point.
Her hypothesis could be challenged as early as this year if "Overwatch" creator Blizzard Entertainment, a division of Santa Monica game company Activision Blizzard, holds a player draft for its new league. The structure of the exclusive negotiating window for drafted players — a contentious issue in professional baseball and football — would be heavily scrutinized and could lead to player frustration, Drew said. Blizzard Entertainment declined to comment.
---
Players' unions in North American sports have led to better pay, a more manageable work-life balance, fair disciplinary practices and well-funded health and retirement benefits, experts say.
In exchange, owners win salary caps or strict regulations that provide assurances about expenses and revenue, enabling them to invest with greater confidence. A players union also gives owners leeway to collaborate without facing charges of collusion.
Forming a successful union often takes false starts, the right leader and strong funding.
For instance, the Major League Baseball Players Assn. finally took off after coalescing under the former lead negotiator for the United Steelworkers in the late 1960s. Even then, significant help came from the evolving judicial and public sentiment as the civil rights movement swept the country, said Anastasios Kaburakis, an associate professor of management at St. Louis University who studies e-sports.
Whether the leadership and cash to kick-start unions in e-sports would come from players or from outsiders is to be seen. E-sports businesses have offered to fund a union, but the conflict-of-interest concerns have stymied such proposals.
"In the perfect world, I would not like that but that might be what it takes to jump-start players unions," said Peter Dager, chief executive of e-sports team Evil Geniuses.
Since about a dozen NBA owners or players have invested in e-sports teams, a natural supporter of an e-sports bargaining unit could be the National Basketball Players Assn.
Michele Roberts, the union's executive director, told a sports lawyers group last week that e-sports was the top trend on her radar. But a union official said it's too early for it to start an e-sports group.
Standing in the way are the competing business visions held by owners — some seeing players as entertainers and marketers more than competitive athletes. Disagreement could doom a union drive if people fear it would widen financial disparity or grant even more power to game developers.
Other questions hang in the air. Would a union represent players across various games or would there be different units for each game in each country?
And who would be the adversary: A third-party league operator or the team owners themselves, who are leading the union push?
Twitter: @peard33
---
UPDATES:
12:55 p.m.: This article was updated to provide additional context about the e-sports industry.
This article was originally published at 6 a.m.
FOR THE RECORD
An earlier version of this story misidentified the name of the game that Jake Puchero of the Immortals team plays.