Facebook's Mark Zuckerberg compares net neutrality to civil rights laws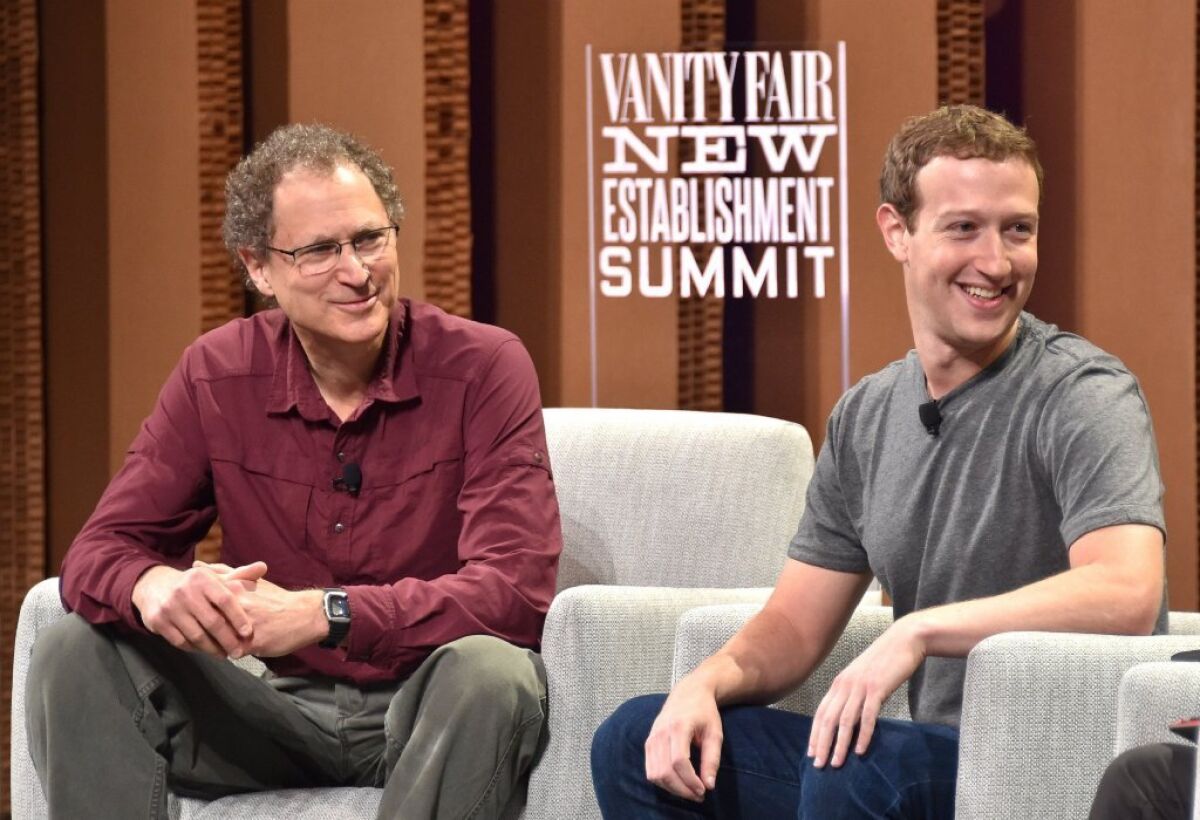 Asked at a San Francisco conference about net neutrality, Facebook's Mark Zuckerberg turned to sales of apples -- the kind you eat -- to explain his support for the idea.
He noted that it would be illegal to sell "apples to white men for a dollar" while selling apples "to black women for two dollars. ... Net neutrality is kind of like that."
SIGN UP for the free California Inc. business newsletter >>
"If the person selling the apples wants to donate to a food bank for free," he continued, "there's no laws against that."
The Federal Communications Commission earlier this year ruled in favor of net neutrality, ordering Internet providers to treat all traffic equally. The rules prohibit blocking, slowing or selling faster delivery of legal content flowing through broadband networks. Price is a big part of it, but the rules also are designed to prevent a provider such as Comcast from slowing certain video sites so they don't compete with its own video streaming.
Zuckerberg's thoughts on net neutrality came amid a wide-ranging discussion at Vanity Fair magazine's annual New Establishment Summit.
Facebook's founder and chief executive said that although smartphones are the central means of electronic communication now, they're "not the end of the line. There are reasons to believe the next major computing platform is going to be more connected to vision."
That's why, he said, Facebook bought virtual reality company Oculus last year for $2 billion. The first Oculus headsets are expected to be available for purchase sometime next year.
Asked whether Facebook users will wear VR goggles to share personal details with friends in 3-D virtual space, he said: "I think we'll ease into that."
If that happens, he said, it's years away. But he noted that Facebook's recent introduction of 360-degree videos portends the company's move toward ever more immersive experiences.
Zuckerberg said regular old video won't do for the baby girl he and wife Priscilla Chan have on the way, and wants to capture special moments in 3-D video.
"I'm really looking forward to not just capturing a photo of her first steps, but trying to capture that moment and be able to share that with her family and all our other close friends, and have that ability to be there and feel it and see what it's like not just in a photo or video," he said.
Twitter: @russ1mitchell
MORE FROM TECHNOLOGY
The reinvention of Peeple, an app that doesn't even exist yet
Why L.A. tech, media and financial executives are buying an eSports team
After Sony hack, Justice Department creates office to help companies stop cyberattacks
---