Can a $35 computer teach kids to code?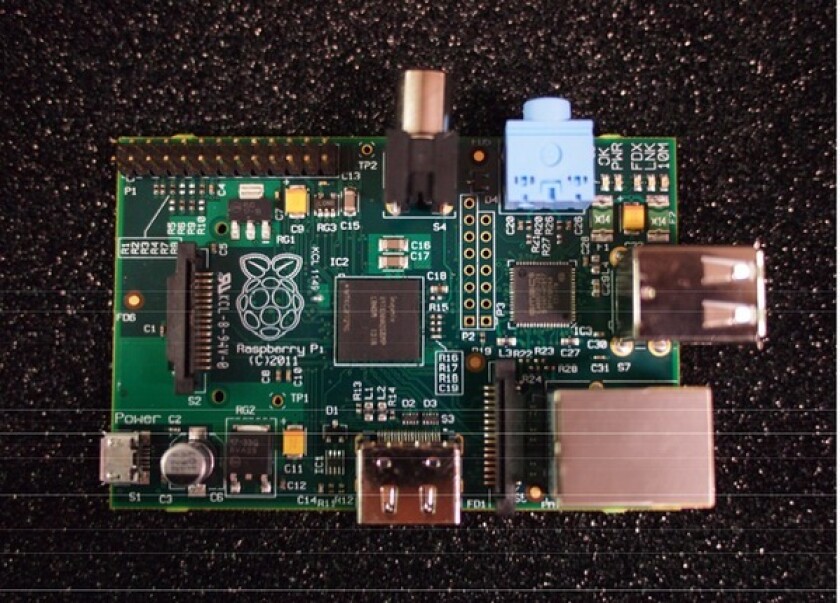 <i>Post has been corrected. See bottom for details.</i>
The Raspberry Pi, a $35 computer about the size of a credit card, made headlines last week when all of the 10,000 units available for pre-order were snatched up just minutes after they went on sale.
Even after the units had sold out, international interest in the computer was so rabid that the websites of the two retailers authorized to sell it -- Premier Farnell and RS Components -- crashed under the weight of the traffic.
"We weren't surprised by the enthusiastic reaction," said Eben Upton, executive director of the U.K.-based Raspberry Pi Foundation. "But we were surprised by the scale of the number of people who were trying to buy them. It was 10 times what we expected."
Despite its tiny size and low price, the Raspberry Pi can do lots of things normal computers can do. You can use it to surf the Internet, as long as you have an ethernet connection to plug into.
However, as of now, the Raspberry Pi is still pretty bare bones. It doesn't come in any kind of case and the buyer is responsible for providing a monitor (a television set will do), keyboard and mouse.
Also, it is bit more sluggish than what we have come to expect from a PC.
"We had to get the cost down somehow," Upton said.
But the real point of the computer is that it's easy to get in and muck around with code.
The Raspberry Pi Foundation is a group of six volunteers, mostly Cambridge academics, who came together over a mutual concern at how little British youth know about computer programming.
The goal was not to cause an Internet sensation, but to give kids access to a Commodore-64-type computer -- one that would be relatively easy to control instead of having it control you.
It needed to be cheap enough that it was accessible for everyone, and it needed to be small enough to fit in a backpack.
"We wanted to provide children a platform to learn on, and we hope we can bootstrap another generation that, by the age of 10, are already programming computers," Upton said.
So far the group has spent most of its six-year existence working on building the Raspberry Pi, because as it turns out, creating a tiny, cheap computer is pretty tough.
Upton said most of the design credit goes to Pete Lomas, a trustee of the foundation who labored over the project on weekends and evenings, whittling the device down in size by tiny increments. "He's a genius when it comes to hardware," said Upton, who then compared Lomas to Apple co-founder Steve Wozniak.
Now that the Raspberry Pi Foundation has finally built the computer, they can move on to the business of getting it into schools, and writing manuals on how to use it.
"The foundation is about teaching kids to program, not making a computer," Upton said. "We are going to start backfilling now."
[For the Record, 5:06 p.m., March 5: An earlier version of this story suggested the Raspberry Pi runs Windows. It runs Linux, which does have a windowed graphical interface.]
ALSO:
Google's Android 'Jelly Bean' may premier on an Asus device
Man sues after Google Street View snaps him urinating in yard
Canon's 5D Mark III: A DSLR designed with video shooters in mind
---
Your guide to our new economic reality.
Get our free business newsletter for insights and tips for getting by.
You may occasionally receive promotional content from the Los Angeles Times.