Twitter reports $116-million loss and flat user growth; its stock drops 14%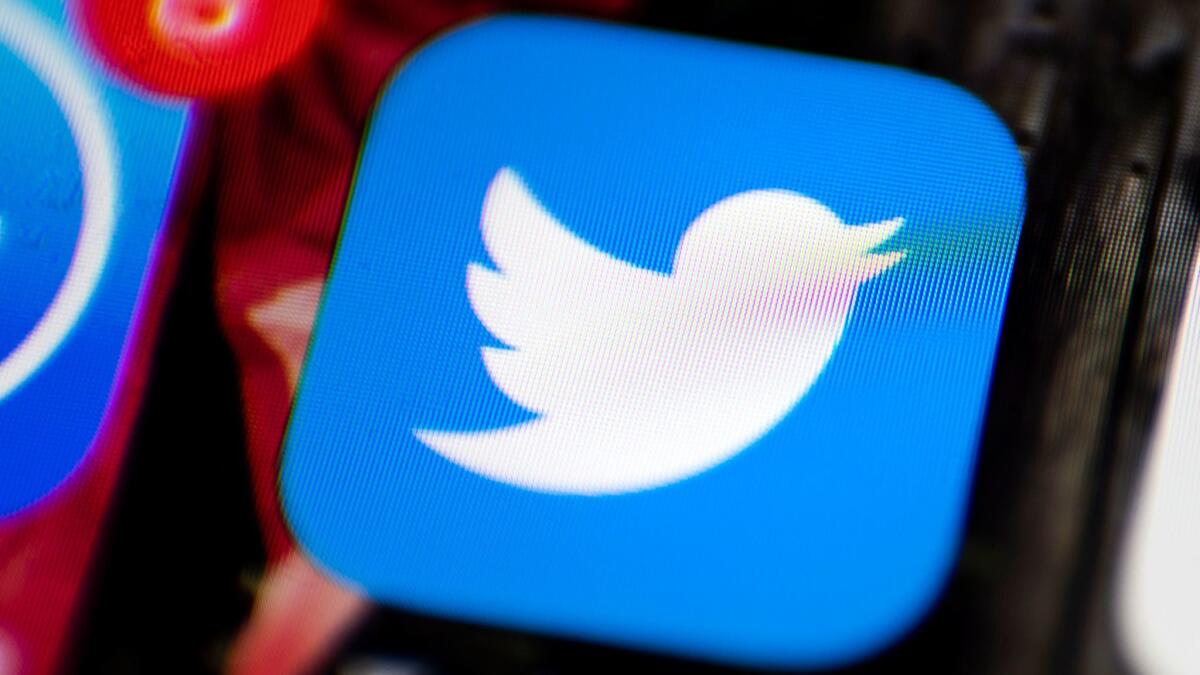 Twitter Inc. lost $116.5 million last quarter and failed to grow its monthly user base from the prior quarter, the company said Thursday.
Its stock price dropped after the announcement, closing down 14% at $16.84.
On a per-share basis, the San Francisco company said it had a second-quarter loss of 16 cents. Twitter has never had a profitable quarter. Earnings, adjusted for one-time gains and costs, came to 8 cents a share.
The results for the April-through-June quarter beat Wall Street expectations. Beginning with that quarter, Twitter changed the way it calculated adjusted earnings. Under the old method, it would have been 12 cents a share. The average estimate of 12 analysts surveyed by Zacks Investment Research was for earnings of 5 cents a share.
The social media platform posted revenue of $573.9 million in the period, also beating forecasts. Ten analysts surveyed by Zacks expected $536.8 million.
Twitter said its monthly average user base in the quarter grew 5% from the previous year to 328 million, but it was unchanged from the previous quarter.
"With what Trump is doing, you would think more users would be there out of morbid curiosity," said Michael Pachter, an analyst at Wedbush, referring to President Trump's habit of using the platform to make surprising announcements and to trash opponents and allies.
One development last quarter was the introduction of Twitter Lite, which Twitter launched in April to reach more international users. Twitter Lite uses less data, loads quickly on slow connections and is "resilient on unreliable mobile networks," Twitter said when it first announced Twitter Lite.
"It's way too soon to assess the [Twitter Lite] usage trends, but our initial results look really positive," Twitter Chief Executive Jack Dorsey said Thursday morning on a call with investors.
The Associated Press was used in compiling this report.
---
UPDATES:
1:20 p.m.: This article was updated after the close of markets.
9:35 a.m.: This article was updated with analyst comment, Twitter's stock movement and additional background information.
This article was originally published at 6:55 a.m.