Crypto giant Binance mulling U.S. retreat as regulatory crackdown escalates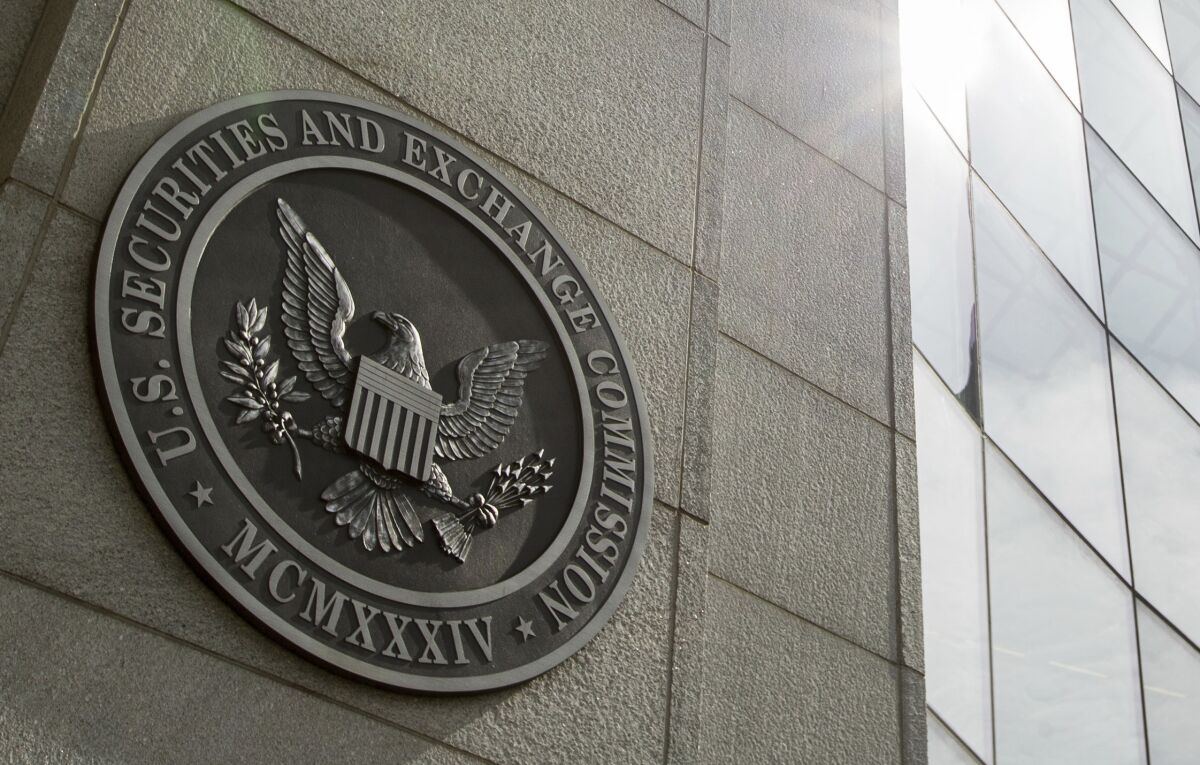 Cryptocurrency giant Binance Holdings is considering ending relationships with U.S. business partners as regulators turn up the heat.
The company, which operates the world's largest crypto exchange, is weighing the retreat after its relationships with a key banking partner and stablecoin issuer ran into trouble amid intense scrutiny from authorities, according to a person familiar with the issue. Binance has been investigated by the Securities and Exchange Commission, Commodity Futures Trading Commission, Justice Department and the Internal Revenue Service.
Binance is looking at whether to sever ties with intermediary firms such as banks and services firms and is reassessing venture capital investments in the U.S., according to the person, who asked not to be identified discussing details that had not yet been made public. It will consider delisting tokens from any U.S.-based projects, including Circle's stablecoin USD coin, the person said.
Binance isn't authorized to serve crypto customers in the U.S. Instead, there's Binance.US, a far smaller exchange that claims to be independent and said it has no plans to leave the U.S.
Binance Chief Executive Changpeng Zhao signaled the potential retreat last week. "Given the ongoing regulatory uncertainty in certain markets, we will be reviewing other projects in those jurisdictions to ensure our users are insulated from any undue harm," Zhao said on Twitter after Paxos Trust Co. announced it would stop issuing Binance-branded stablecoin.
On Friday, Zhao tweeted that Binance had "pulled back on some potential investments, or bids on bankrupt companies in the US for now." He said it's "false" that Binance would delist all U.S.-based tokens.
If it begins limiting or ending its ties with U.S. firms, Binance won't be the first — or last — digital-asset firm to distance itself from the market amid regulators' crackdown following crypto exchange FTX's collapse. Nexo Inc. in December announced plans to phase out its products and services in the U.S. market after cease-and-desist orders from multiple states. More departures are likely as U.S. officials aggressively rein in an industry whose unchecked growth could eventually rattle the traditional financial system.
Government agencies are moving to crush crypto as a hive of 'fraud and scams.' Congress should stay out of their way, and investors should take note.
"Like every other blockchain company, we are conducting a careful cost-benefit analysis and will pivot our business as necessary to protect our global user base," a spokesperson for Binance said.
Binance ended 2022 riding high, positioning itself as an exchange that had been relatively unscathed by the crypto winter. After FTX failed, Binance solidified its dominance in the market. In January, it accounted for 55% of world spot trading in crypto, according to CryptoCompare data.
In the last week, the clampdown has taken its toll. The international exchange experienced a net outflow of $1.9 billion in assets, according to data estimates from blockchain analytics firm Nansen. The crackdown on Binance stablecoin BUSD, issued by Paxos, has sparked $2.3 billion in redemptions of the tokens from Feb. 13 to Thursday.
U.S. regulators' recent actions, including stepped-up warnings to banks about crypto ties, are increasingly isolating Binance and other players.
Earlier this month, Binance suspended deposits and withdrawals of U.S. dollars using bank accounts for clients after Signature Bank pulled back, Bloomberg previously reported.
Citing company messages and banking records, Reuters reported Thursday that Binance moved more than $400 million in the first quarter of 2021 from a bank account of Binance.US, which is supposedly a separate exchange designed for the U.S. market, to a trading firm managed by Zhao.
Binance.US responded with a statement on Twitter Thursday, saying that "while there was a market making firm named Merit Peak that operated on the Binance.US platform, it stopped all activity on the platform in 2021." It said that Binance.US has never traded or lent out customer funds.
On Feb. 13, Paxos Trust, Binance's partner for stablecoin issuance, said it was ordered by New York state's Department of Financial Services to cease issuing new Binance USD stablecoins.
Paxos also received a notice from the SEC saying that the agency was considering recommending an action alleging that Binance USD is an unregistered security.
Binance had earlier gaps in its regulatory compliance that have since been closed, chief strategy officer Patrick Hillmann said in an interview Wednesday. It's in settlement discussions with U.S. regulators, but Hillmann said he can't provide a timeline or potential settlement amounts.
The U.S. crackdown could shift more crypto projects offshore.
"When you choke off access in the U.S. financial system, you will see two effects — in aggregate there's less dollars going into the system, but it's also important to remember U.S. is not the only place to move money, so you will be empowering offshore providers," said J. Austin Campbell, adjunct professor of Columbia Business School.
Bloomberg staff writer Olga Kharif contributed to this report.