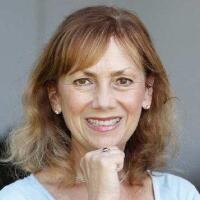 Patrice Apodaca
Patrice Apodaca is a Newport-Mesa public school parent and former Los Angeles Times staff writer. She is also a regular contributor to Orange Coast magazine. She lives in Newport Beach.
Some of you may have heard the story of a Utah girl who addressed a school assembly in March and asked if there were any girls who wanted to play tackle football.

It would be nice to write that last week's guilty plea and sentencing of former tutor Timothy Lance Lai closed the book on Corona del Mar High's notorious computer hacking and cheating scandal, allowing the school to move on with dignity and restore its tattered reputation.

Controlling wives are urged to take a back seat to their husbands on decision-making. Author Laura Doyle says "surrender" is not the same as submission. Some disagree.

Income: Top earners in public companies take advantage of lucrative options. It's a growing incentive.

Forecast: Chapman experts predict slower growth next year amid U.S. sluggishness and the Asian crisis. Then it busts loose.

Twenty years ago, Chapman University economist James L.

Industry: Experts say the leap to becoming an economic powerhouse depends on attracting--and keeping--talented workers and investors.

Venture capital investments in Southern California surged to a record $289.7 million in the third quarter, up 47% from the second-quarter total of $197.2 million and 15% higher than $251.2 million a year earlier, PricewaterhouseCoopers reported.

Investment: Outlays are up 15% from last year. One big O.C. winner is Aliso Viejo-based Buycomp.com.

Report: 'There's no question . . . this is significant,' says Chapman University president, releasing results of latest O.C. study.