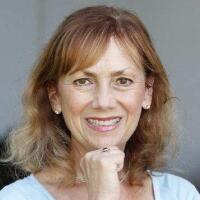 Patrice Apodaca
Patrice Apodaca is a Newport-Mesa public school parent and former Los Angeles Times staff writer. She is also a regular contributor to Orange Coast magazine. She lives in Newport Beach.
Latest From This Author
A major issue affecting public schools has so far gone largely unnoticed by the masses, but that's probably going to change soon.

There have been some positive developments regarding the nation's teenagers recently.

Just when I thought I had gotten all of my pent-up disdain for the SAT out of my system, and I wouldn't feel compelled to write about it ever again, the College Board goes and makes another boneheaded move.

We all want our kids to be good people — kind, principled, fair-minded citizens who treat others with dignity and respect.

When I was little I sucked my thumb.

Charter schools, on paper, seem like an intriguing concept: Public schools that are run by private entities, and which are granted a large degree of autonomy; laboratories for experimentation and innovation that would inject some free-market magic and fresh thinking into an antiquated, risk-averse educational arena.

To book lovers, libraries feel like home.

It is an oddity of human nature that we so often fail to react to troubling developments until they reach the level of a crisis.

Like most people, I seethed with indignation when I learned about the college admissions scam factory, which authorities say utilized bribes and deception to finagle coveted acceptances for wealthy kids.

Editor's note: This column includes a graphic description of a rape.