9 Images
Best in dance for 2012 | Laura Bleiberg
Heidi Duckler Dance Theatre, Los Angeles' best-known and most prolific site-specific dance company, has had a busy year with a revival of Duckler's breakthrough work, "Laudromatinee"; ongoing performances of "Expulsion" (in partnership with cultural organizations in Koreatown and Little Ethiopia); "Kiss n' Ride," commissioned for the Van Nuys FlyAway; and "Catch Your Breath" at the Barlow Respiratory Hospital. Highest praise, however, is reserved for "Cleopatra, CEO," January's excursion through the 51st-story penthouse suite of the Paul Hastings Tower downtown. In overlaying the Egyptian queen's story within a seat of 20th century of capitalist power (the former headquarters for ARCO), Duckler cleverly matched the ancient with the contemporary, a Middle East monarchy with big oil, and sidestepped a minefield of movement clichés.
(Allen J. Schaben / Los Angeles Times)
Jean-Christophe Maillot's "Cinderella," at the Segerstrom Center for the Arts in February, was filled with revelatory twists and delights, including dystopian sets and costumes. The story was told via its barefoot heroine (no glass slipper for her) as well as a shift in focus onto the fairy godmother character, who in this version was Cinderella's dead mother. A musical choreographer, Maillot is artistic director of Les Ballets de Monte-Carlo, which was making its West Coast debut with an international cast that displayed a crisply energetic style.
(Allen J. Schaben / Los Angeles Times)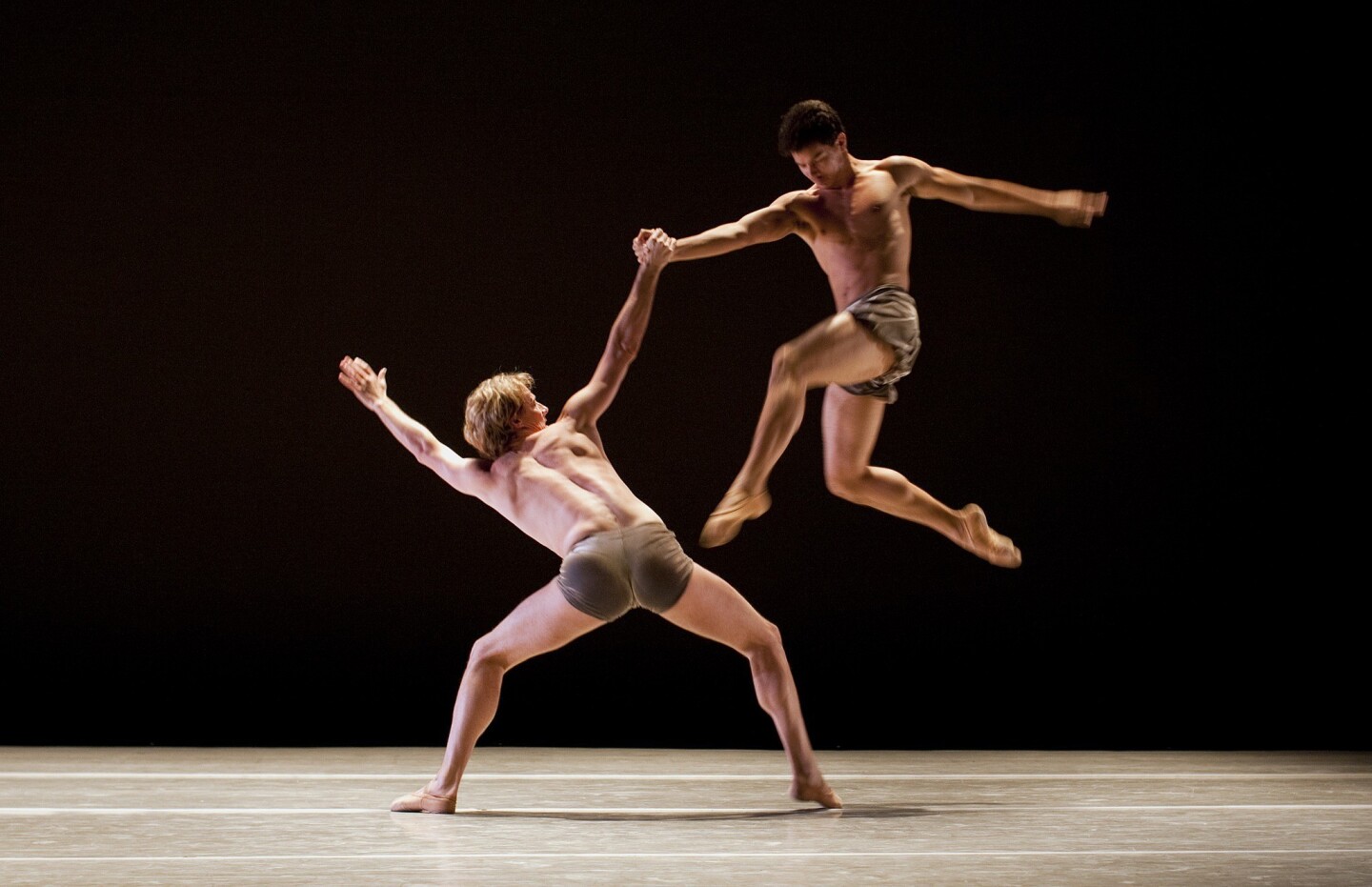 Alonzo King's Lines Ballet and Hubbard Street Dance Chicago shared a program in September at the invitation of the Laguna Dance Festival, a tantalizing taste of their upcoming joint appearances at the Music Center next June. King's "Dust and Light" was a mesmerizing ramble through an abstract but spiritual landscape. A compilation work by Ohad Naharin fell short for the Hubbard Street dancers, but their dedication to it never faltered.
(Gina Ferazzi / Los Angeles Times)
Another doomed mom played a pivotal role in a different classic fairy tale, "Snow White" by Angelin Preljocaj, founder of France's Ballet Preljocaj. This dark yet exuberant production arrived at the Dorothy Chandler Pavilion in March with aerial maneuvers for the dwarves and Snow's mother soaring in to try and save her, like a female superhero in slow motion. Choreographer Preljocaj, never one to shy from the depths of human depravity, concluded with the blunt and shocking justice of the Grimms: the Queen locked into burning metal shoes, dancing to her death.
(Jay L. Clendenin / Los Angeles Times)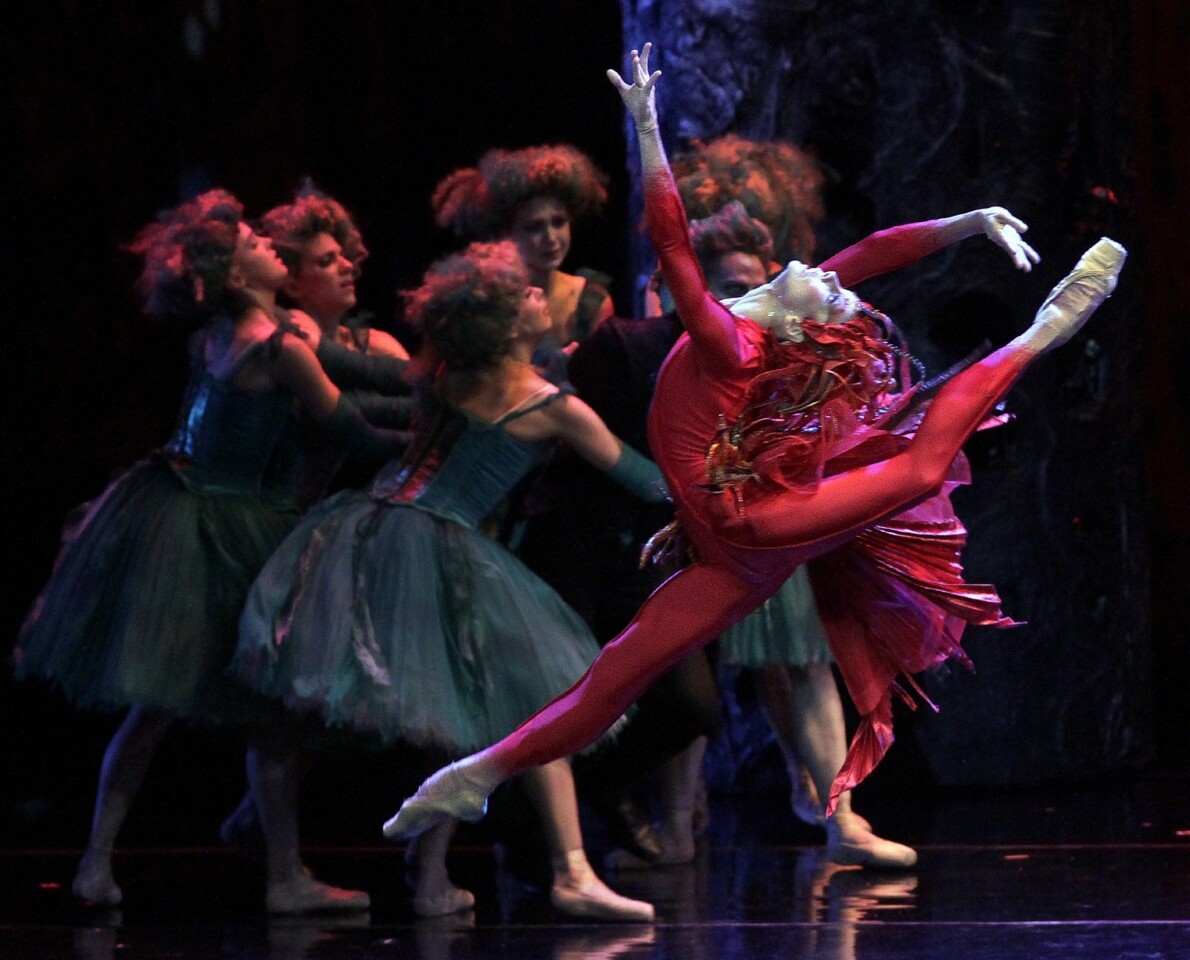 It would be impossible to erase the memory of 2003 when Mariinsky Ballet brought Mikhail Fokine's 1910 "Firebird" to Costa Mesa. So let's add to that memory another one, that of Russian choreographer Alexei Ratmansky's very different but also-magical "Firebird" for American Ballet Theatre (presented at the Segerstrom Center in March). The evil Kaschei's garden was a wondrous yet ecologically defiled Garden of Eden, brilliantly realized by scenic designer Simon Pastukh. Audiences were treated to three casts, with lasting impressions made (on different nights) by David Hallberg as the twitchy Kaschei, the fleet Misty Copeland as the Firebird, Herman Cornejo as Ivan and Simone Messmer as the Maiden.
(Lawrence K. Ho / Los Angeles Times)
The experimental troupe Pájaro de Nube, from Guadalajara, revealed a surrealistic vision of female mythology in "Stones of Water" at Grand Performance's Marina Pavilion on a soggy July evening. The rain mattered not a bit to the intense and disciplined performers, including choreographer Beatriz Garcia and co-performer Elizabeth Mercado, who used the fountains and water gardens as part of their stage set.
(Christopher Alvarez)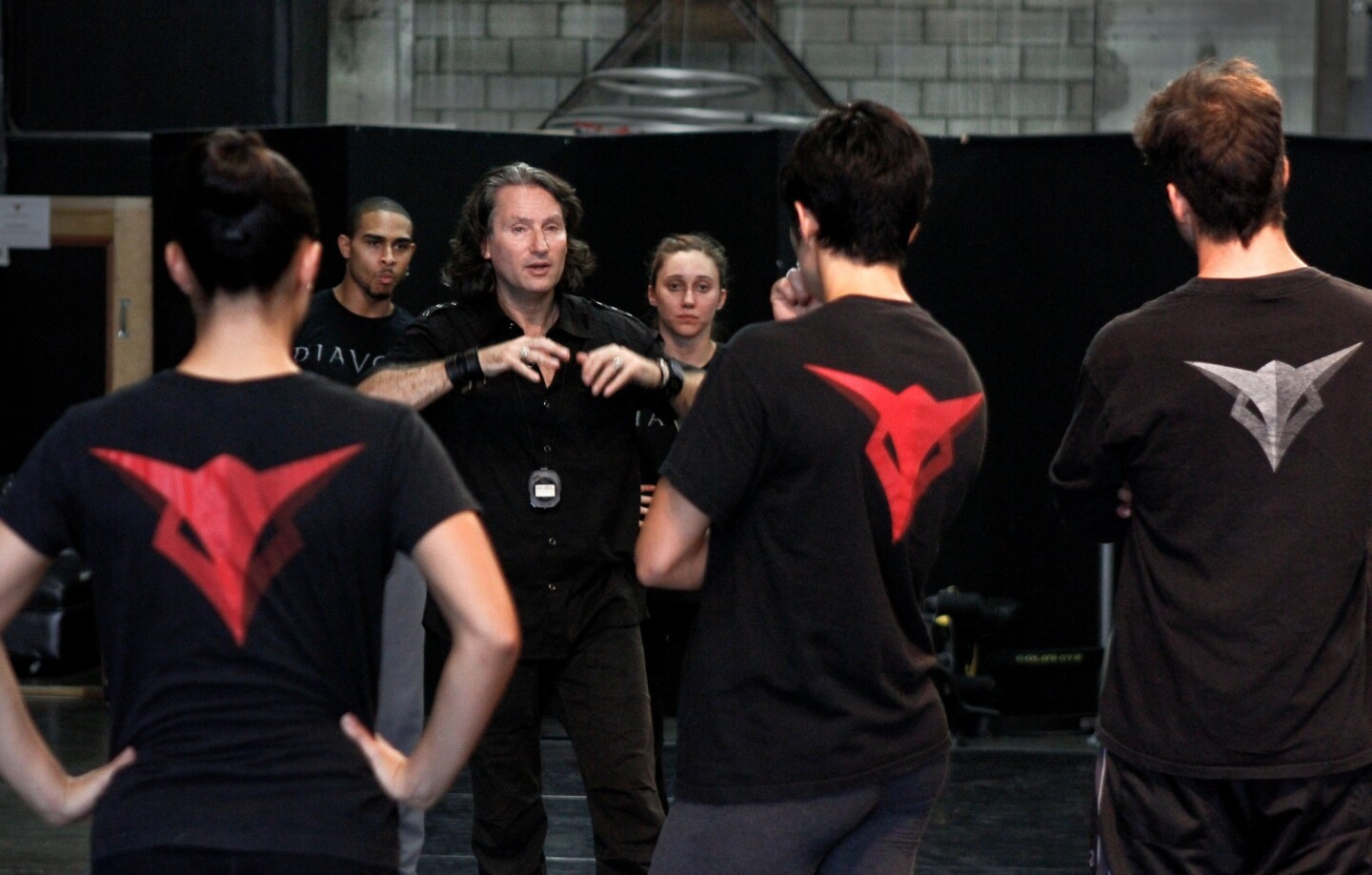 After more than two decades in Southern California, Jacques Heim of Diavolo did what any self-respecting French choreographer would do -- he made a dance about skateboard culture. "Transit Space" came equipped with Diavolo's signature oversized rambling set, upon which the Diavolo daredevils scampered about as usual. But Heim also gave the dancers permission to reveal more of themselves through the choreography, and that was a welcome development.
(Ricardo DeAratanha / Los Angeles Times)
Benjamin Millepied's L.A. Dance Project was far and away the most anticipated dance event of the last 12 months. The inaugural program at Walt Disney Concert Hall in September offered at least one ballet for viewers to hate (for most, that would be Merce Cunningham's "Winterbranch"). The choreographer only partly realized his intentions in his own new work. So we dig in for the long haul to gauge the promise and rewards of the "Black Swan" choreographer's collective. Standing ovation, however, for the project's dancers.
(Mariah Tauger)