Solar eclipse: Artists turn to science in rendering the emotion of past eclipses
Thousands — millions? — of eyes will gaze toward the heavens Monday for the first total solar eclipse to cross the United States in nearly 100 years. It will sweep on a "path of totality" from Oregon through South Carolina.
Before and after the event, the Alyce de Roulet Williamson Gallery at the ArtCenter College of Design in Pasadena is celebrating with the exhibit "Eclipse."
"I wanted to reference the symbolism we've attached to solar eclipses and the profound emotion and transcendent experiences people have," gallery director Stephen Nowlin said. "I wanted to keep the show in the context of real science, not new ageism or pseudoscience."
Displayed throughout the cavernous rooms are interpretive visual artworks, artifacts, documents and projections, including a montage of images from scientific eclipse expeditions carried out by the Lick Observatory near San Jose, Calif., in the late 19th and early 20th century.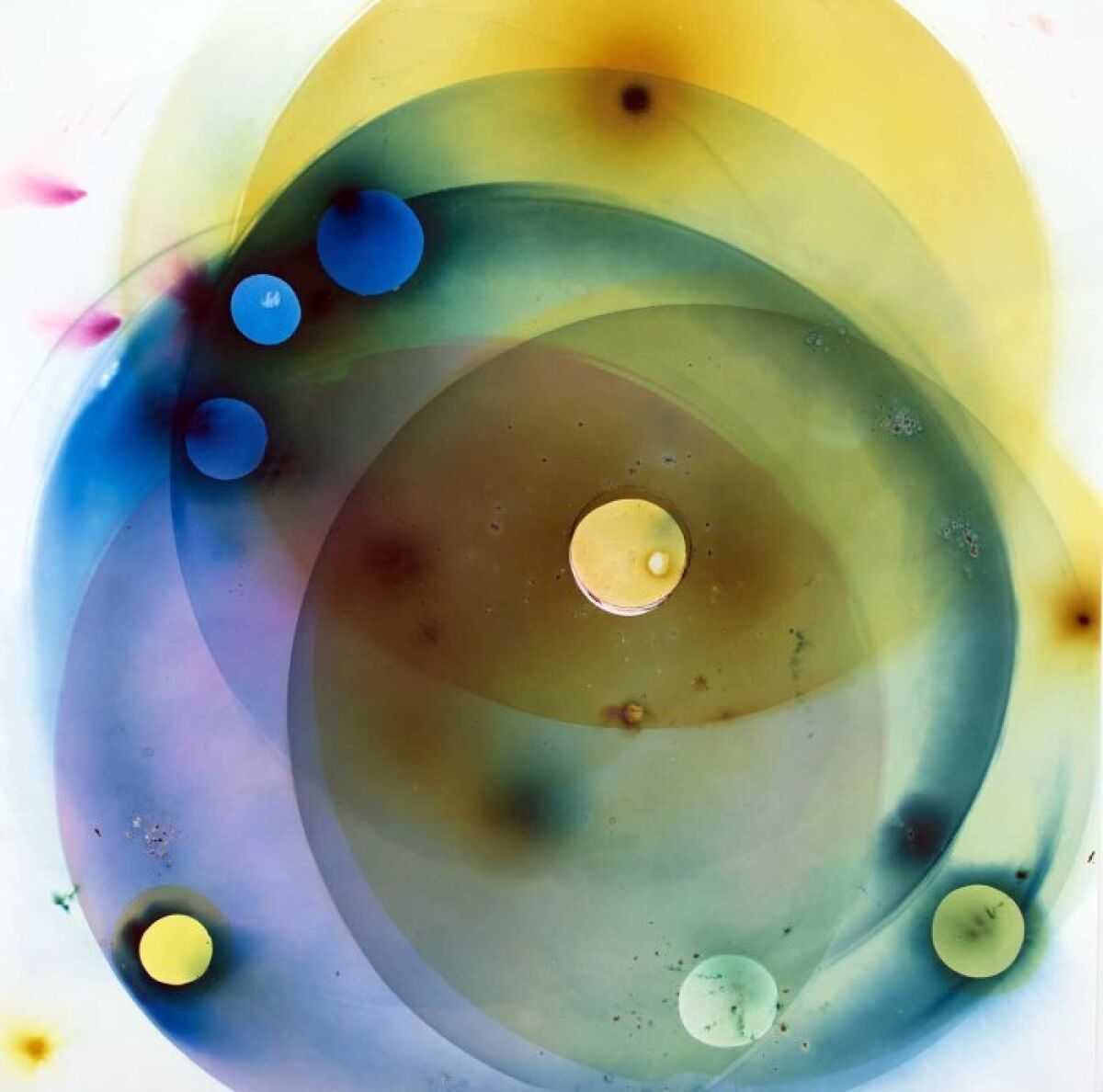 "Back then there was no spacecraft to examine the sun," Nowlin said. "The only way astronomers could get a good look at the corona of the sun was to travel on arduous expeditions into remote areas of the world."
The corona, an aura of plasma that surrounds the sun and stars, is the centerpiece of several works. New York artist Rosemarie Fiore created her multicolored eclipse series with exposed pigments from colored firework smoke. "Black Sun With Falling Corona," one of photographer Jacqueline Woods "Black Sun" pictures, evokes a mystical, apocalyptic reversed sun with a burning light encircling it against deep space.
The 19th century oil painter Howard Russell Butler was one of the earliest artists to record and depict the astronomical occurrences. Trained in physics, the landscape artist attended multiple eclipses, making his first excursion in 1918 with a U.S. Naval Observatory team to Baker City, Ore. Butler would sketch on location then complete the paintings in his studio. "He became a very reliable documentarian," Nowlin said of paintings that were so scientifically accurate that the Jet Propulsion Laboratory used them for research.
The exhibition, curated by Nowlin, Williams College astronomy professor Jay Pasachoff, New York Historical Society curator Roberta J.M. Olson and Lick Observatory Historical Collections director Anthony Misch, runs through Sept. 10.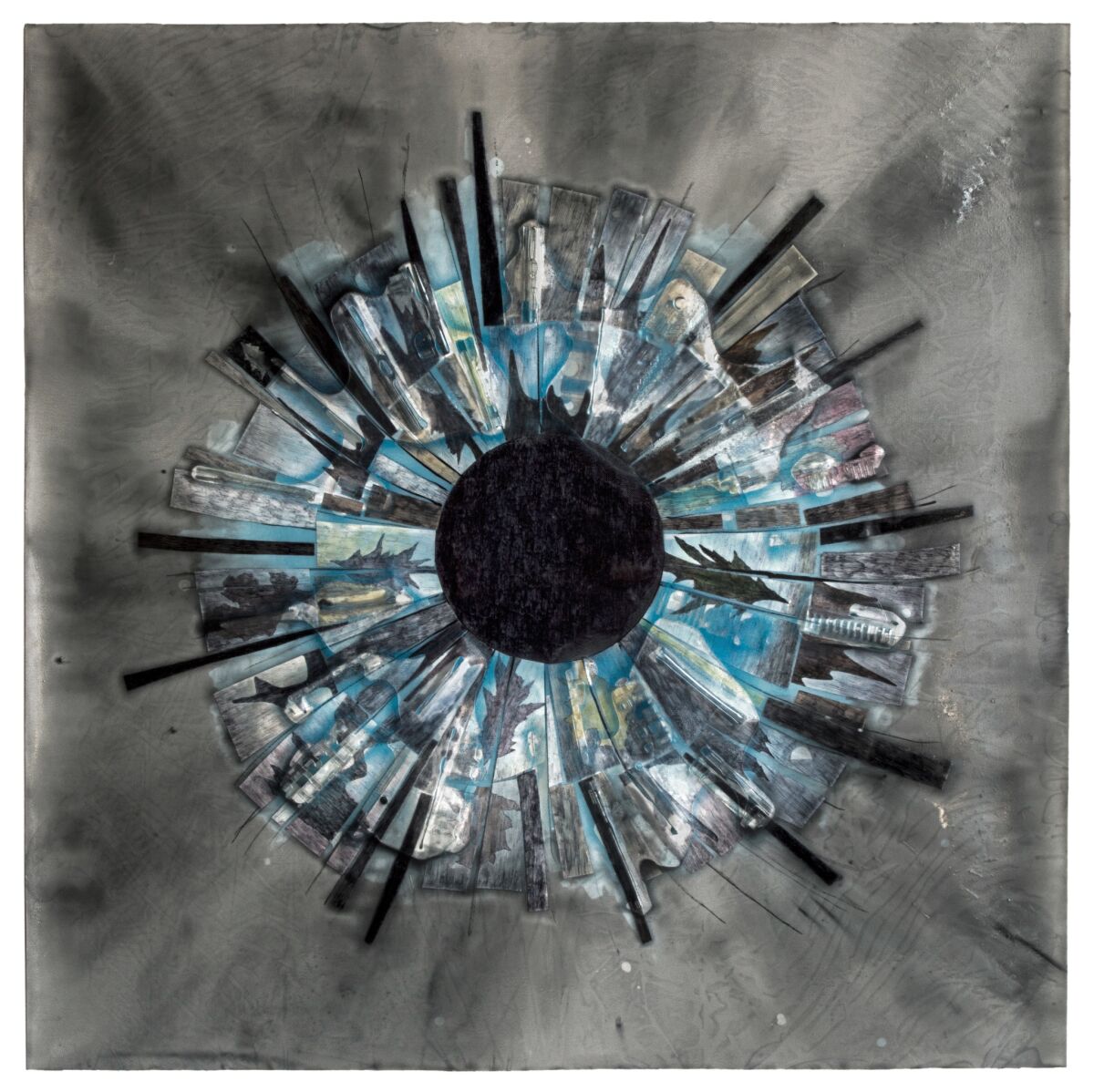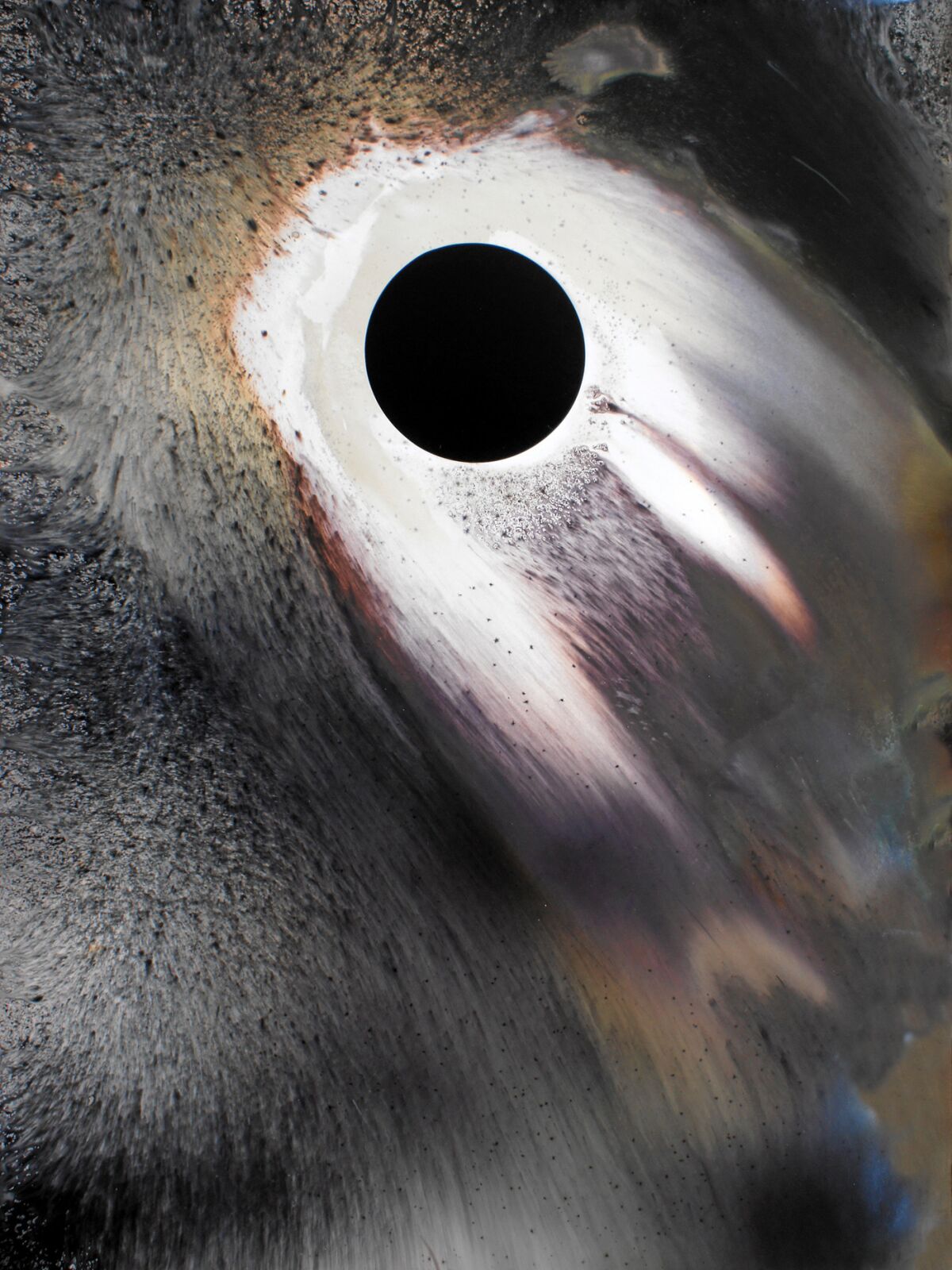 SIGN UP for the free Essential Arts & Culture newsletter »
Support coverage of the arts. Share this article.
Get our L.A. Goes Out newsletter, with the week's best events, to help you explore and experience our city.
You may occasionally receive promotional content from the Los Angeles Times.