Scenes from the green room: Playwrights on why they thrive in TV
EXT. LOS ANGELES TIMES — EARLY AFTERNOON
INT. SECOND FLOOR GREEN ROOM — DAY
Bowls of nuts and fruit sit beside a coffee carafe and water bottles in front of a long mirror. Fluorescent lights bleach out the room. Empty ergonomic office chairs are the only furniture. Playwright MARY LAWS enters the room and takes a seat beside a JOURNALIST with an iPhone recorder.
That's how the pilot would start for a show about the inspirational and informative three days when 24 playwrights working in television visited The Times in downtown Los Angeles and New Dramatists headquarters in New York to have their portraits taken for a package of stories detailing their craft and careers.
What follows is a sampling of their thoughts about why television is such an artistically satisfying medium, why more and more of them keep flocking to it, what they have learned about themselves as artists in the process, and how balancing a life between theater and TV is a near-impossible challenge that they will never, ever give up on.
---
Plays: "Wonderful," "Blueberry Toast"
"Playwrights are bringing a freshness to Hollywood that people are getting really excited about. Since I've been here, and I've only been here for about 2½ years, I've seen more and more playwrights become showrunners, and I've seen multiple playwrights on the same staff. It's becoming a trend to have playwrights in your writers room."
---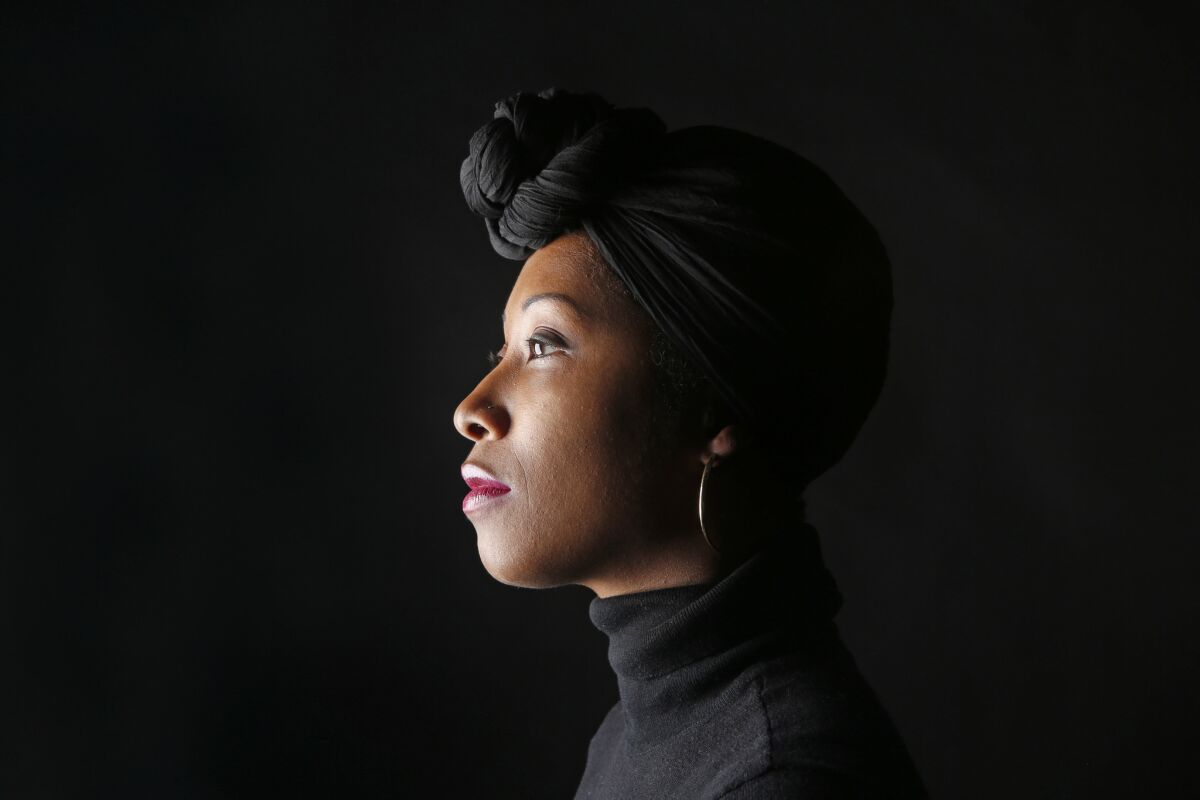 Plays: "Girl Shakes Loose," "How to Raise a Freeman," "The Etymology of Bird"
TV: "24: Legacy" (Fox), "Grey's Anatomy" (ABC), "Prospect" (in development with Fox)
"As a playwright, I found that my plays get more respect in the television world, mainly because you hire a writer based on their skill set, as opposed to season planning. There is also a much more overt discussion on race than there is in theater. Television rooms speak the word 'diversity' out loud, while theater whispers it in hushed voices."
---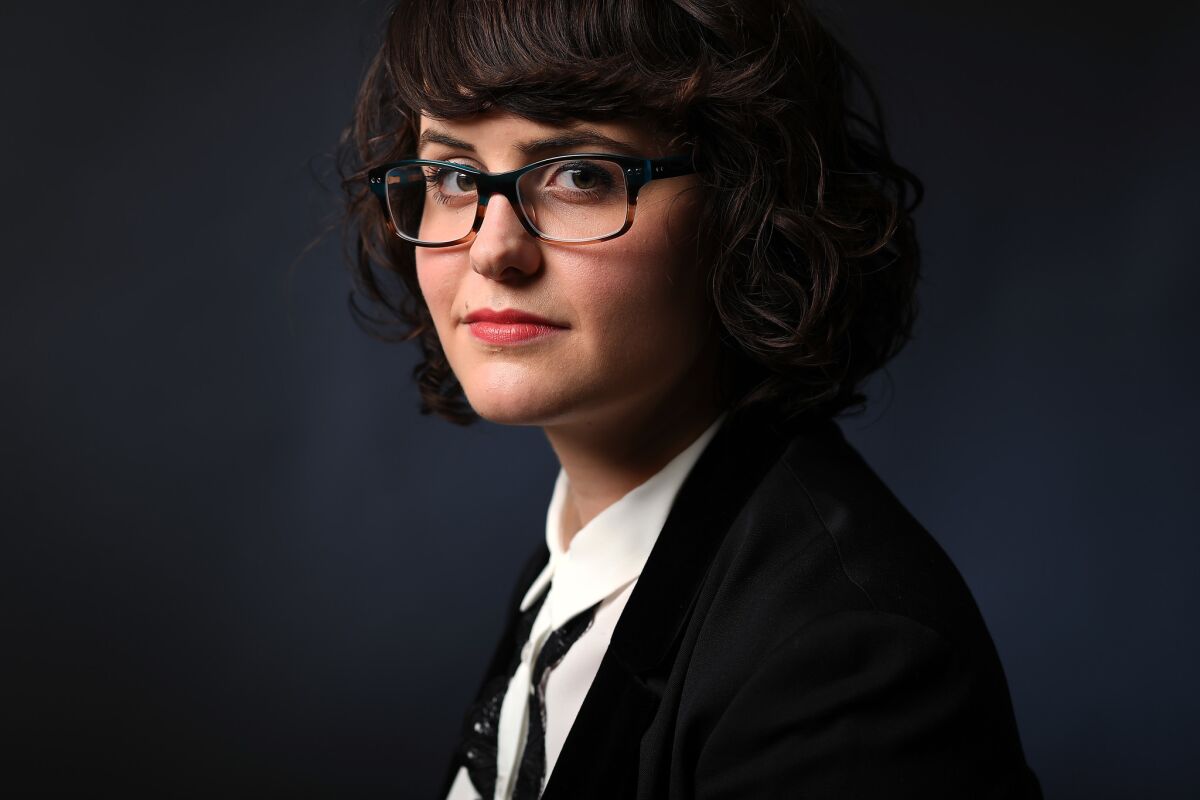 Plays: "Pilgrims," "Some Dark Places of the Earth," "The Haunted"
Television shows: "The OA" (Netflix), "Watchmen" (HBO)
On the writer's room: "Not only is it a place to get paid for what I do, but TV rooms are filled with incredibly smart, politically astute, talented writers all talking about ideas, which is my favorite thing to do. These people have different life experiences and cultural experiences, and they are really obsessed with the science of story and dramaturgy."
---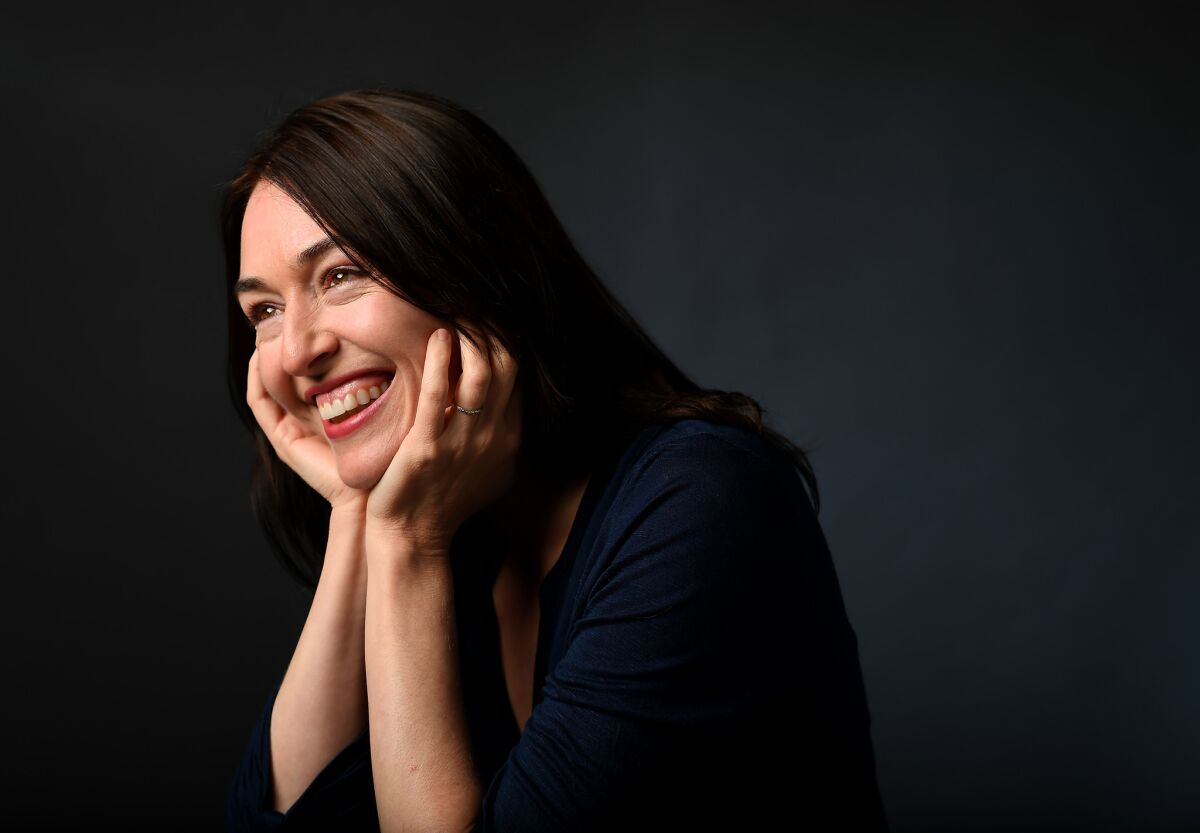 TV: "Locke and Key" (upcoming on Hulu), "The Exorcist" (Fox), "Braindead" (CBS)
"Playwriting is thrilling. There's nothing better than seeing people experience your work in real time. Theater is kind of a control freak's dream because people are watching what you tell them to watch. You're saying, 'Sit here and look at this right now. Don't even get up to use the bathroom.' That's pretty exhilarating. But with TV, you get to play with a lot of new toys, and that's cool too."
---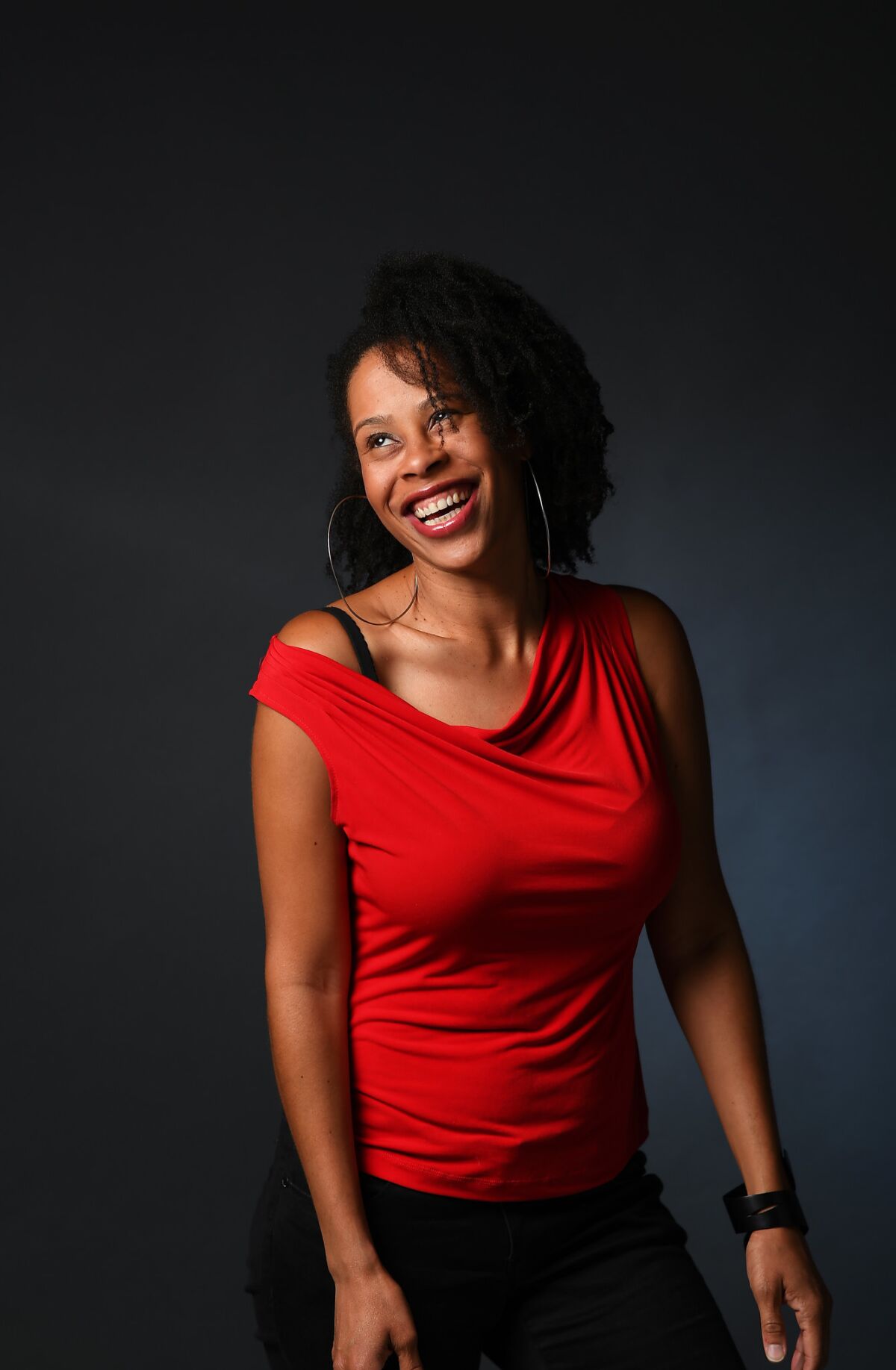 Plays: "The Detroit Project (A 3-Play Cycle): Detroit '67," "Skeleton Crew," "Paradise Blue"
TV: "Shameless" (Showtime)
"Working in TV has been a quick way of learning how to write plays. A 60-page script is two-thirds of a play, and I have to do it real fast. A play would take a year, and this sucker is due in two weeks. It has strengthened my ability as a structural writer. As a playwright, I might say, 'I can't just write the dialogue — it'll come to me,' but in TV, it better come to me by 2 o'clock."
---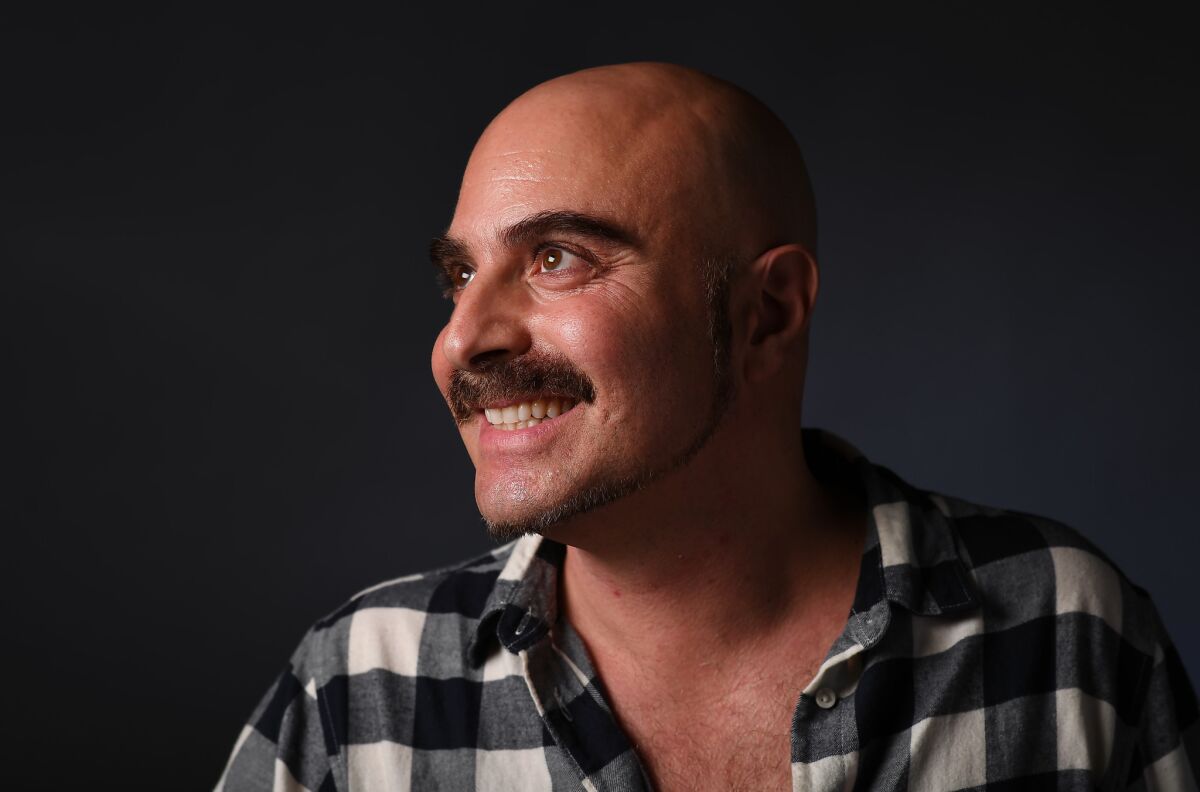 Plays: "Stunning," "Marie Antoinette," "Elective Affinities"
TV: "Z: The Beginning of Everything" (Amazon)
"I watched TV when I was little, but I became really snobby about it in college and threw out my television. So I was just completely ignorant of how great TV had gotten. Once my friends started doing TV, I began watching the backlog of 'Sopranos' and 'Six Feet Under,' and I realized that there are real narrative possibilities for long-form TV with open-ended structures and narratives that are creatively exciting and not just financially rewarding."
---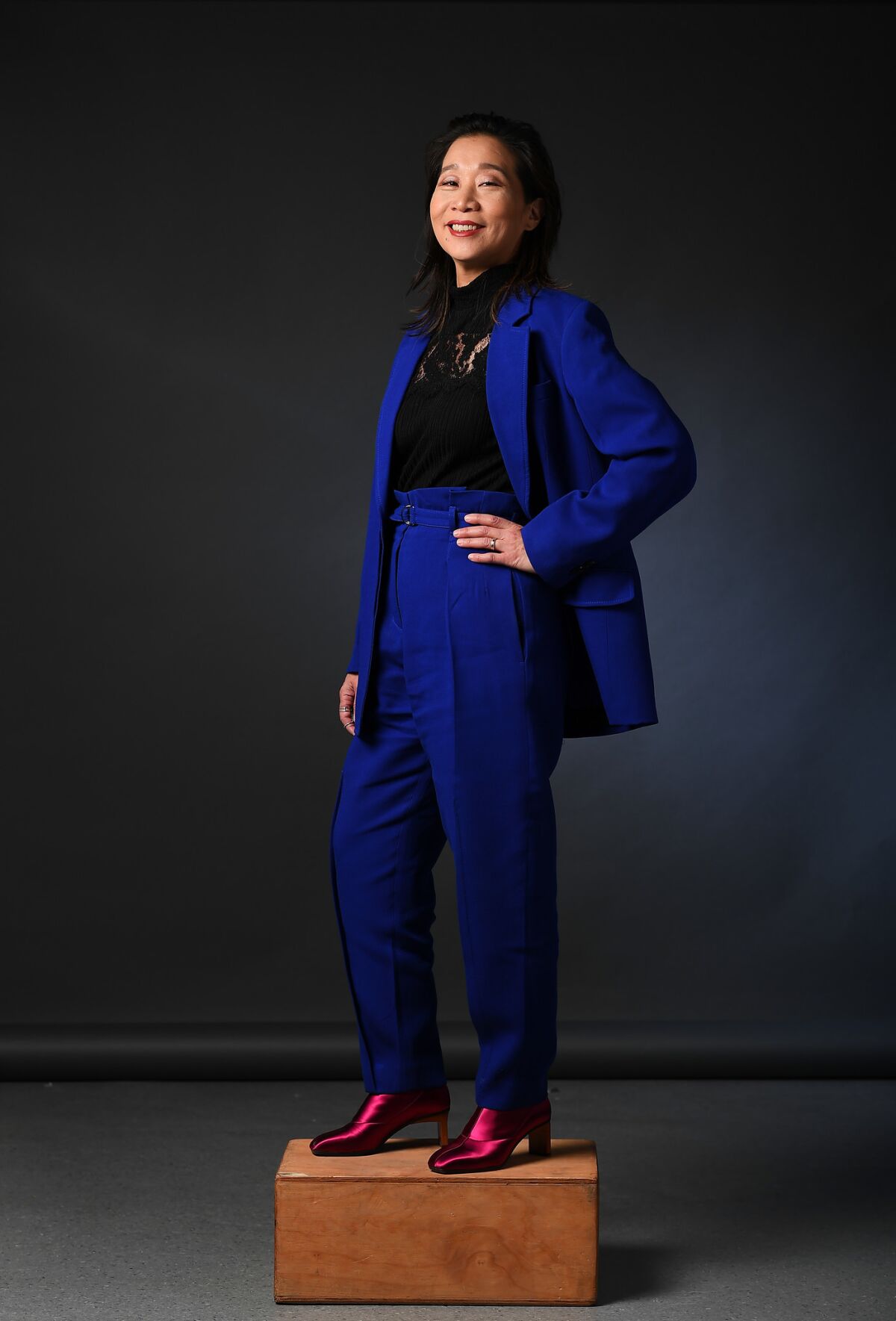 Plays: "Stop Kiss," "Satellites," "R.A.W. ('Cause I'm a Woman)"
TV: "Love Is a 4 Letter Word" (unreleased NBC pilot), "13 Reasons Why" (Netflix), "American Crime" (ABC)
"Growing up in a small town and watching what was on TV, I learned to find myself in white faces — 'I'm like Julie the cruise director from the "Love Boat."' So I've always known I wanted to put people who look like me on-screen."
---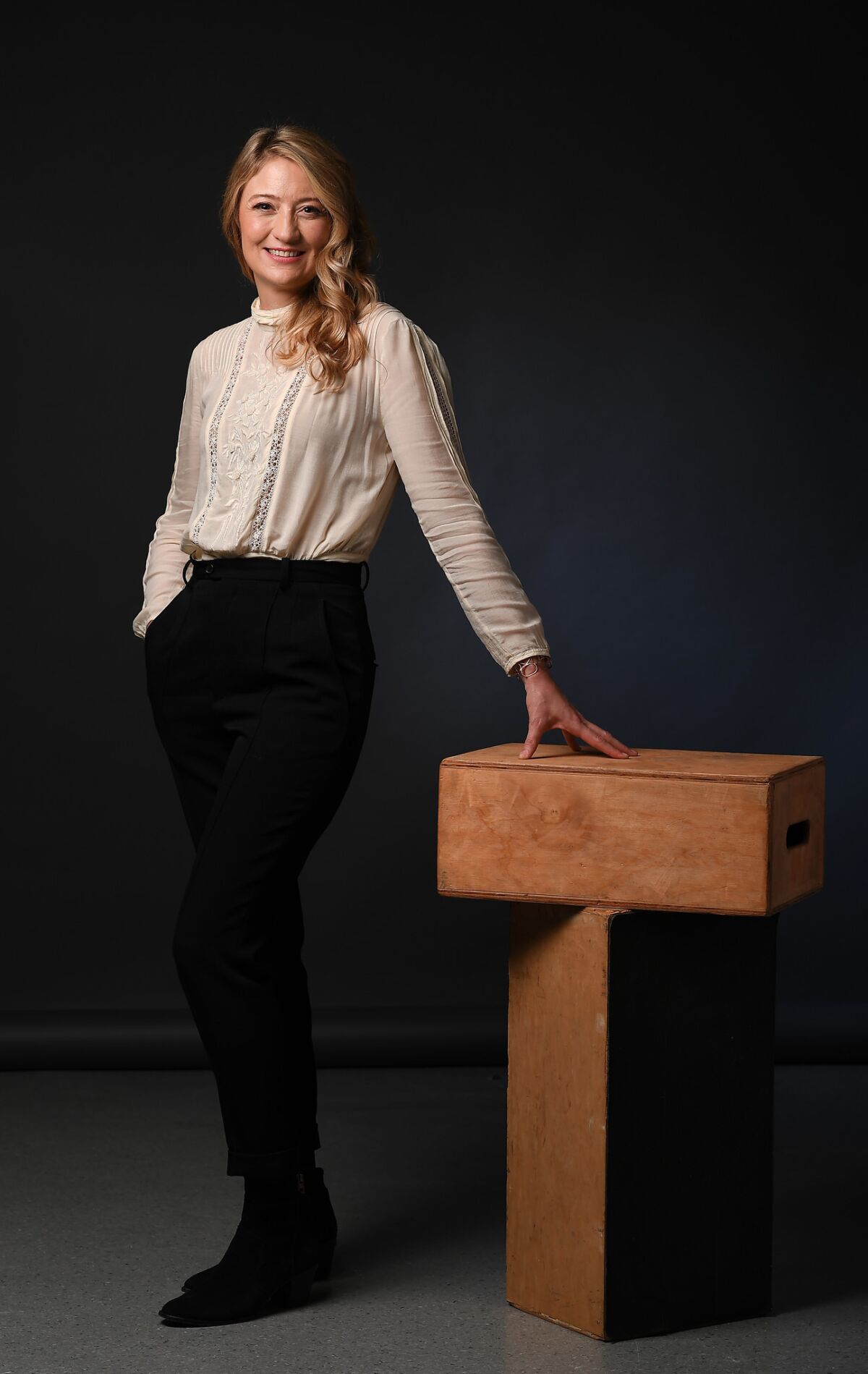 Plays: "What the Constitution Means to Me," "Grand Concourse," "Creature"
TV: "I Love Dick" (Amazon), "Billions" (Showtime), "Nurse Jackie" (Showtime)
"A lot of showrunners who have worked in TV for a long time got hungry to change the form and play around with it. This resulted in a great collaboration with playwrights who are new to TV. When we start out, we're open to experimentation. We don't have a lot of preconceived notions about what a show should be."
---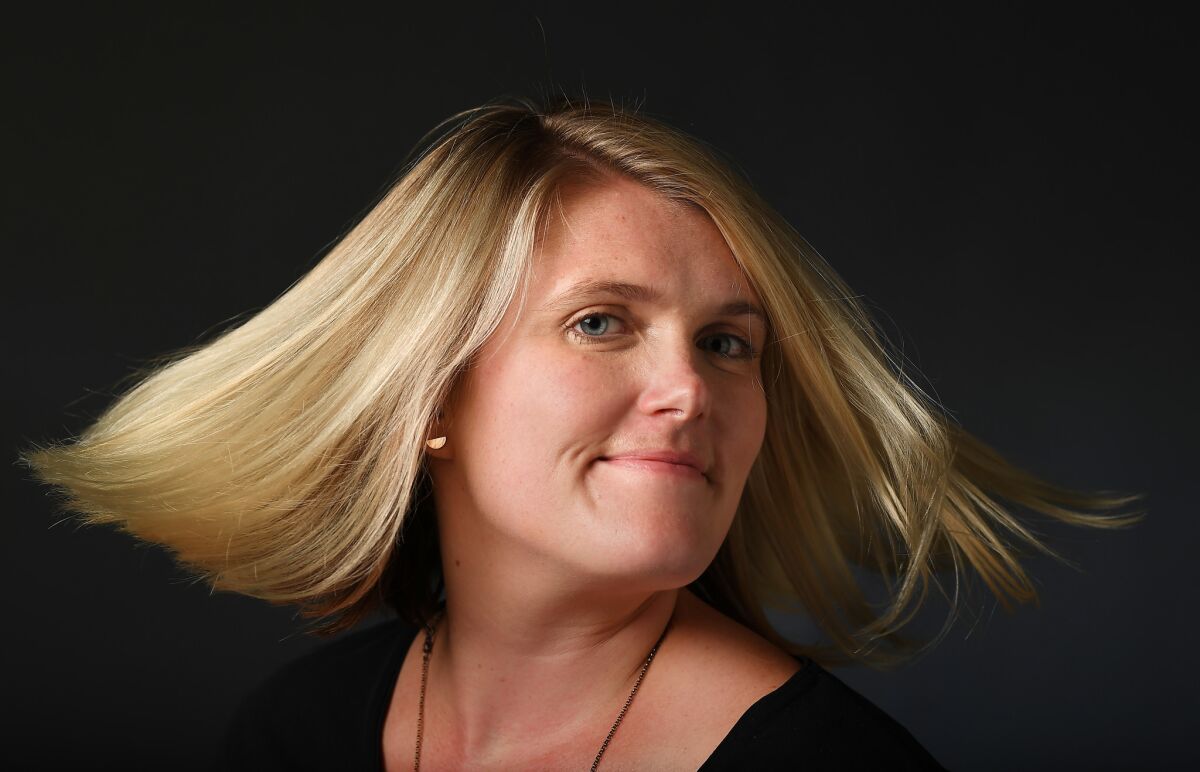 Plays: "Recall," "Future Thinking," "Quack" (upcoming)
TV: "Rubicon" (AMC), "The Killing" (AMC), "Animal Kingdom" (TNT)
"Television has made my plays more theatrical. Since you can make money writing a TV show, you want to save your TV ideas for TV. If you're going to write a play, it ought to need to exist on a stage. So that has made my playwriting stronger."
---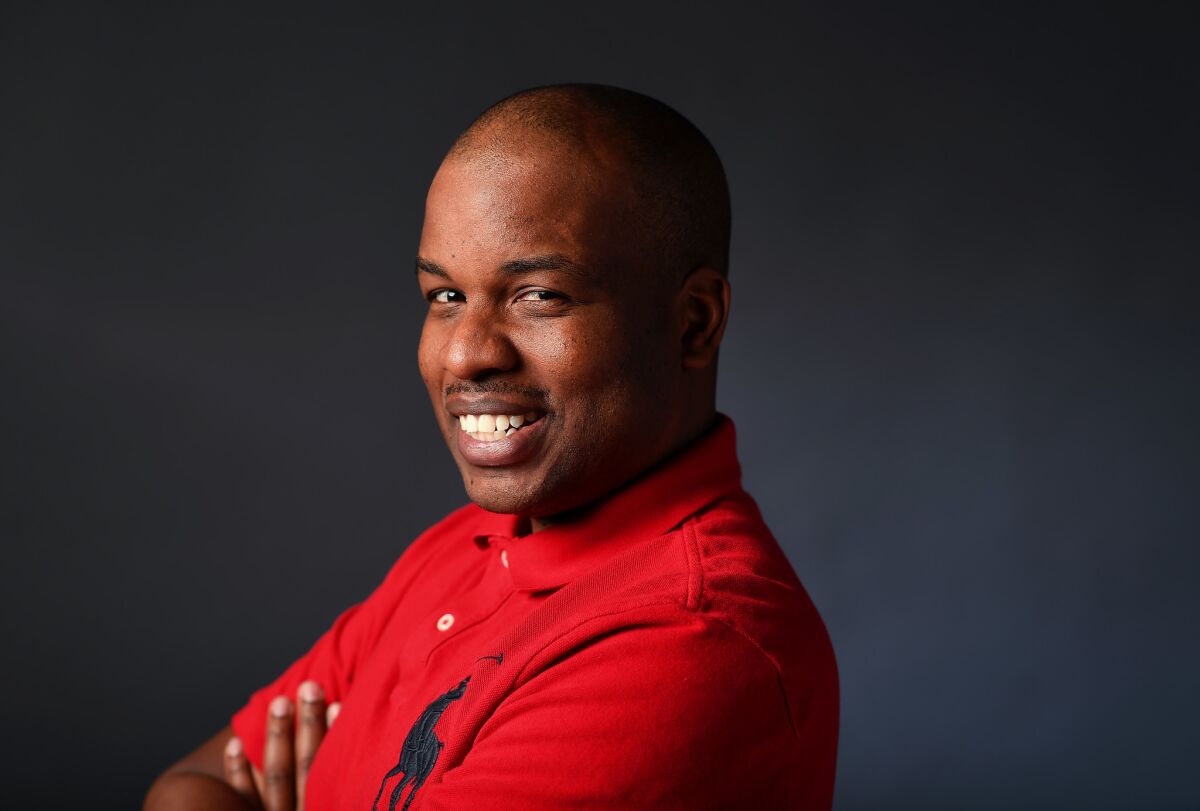 Plays: "The House That Will Not Stand," "X, or Betty Shabazz v. The Nation," "Black Odyssey"
TV: "NOS4A2" (AMC), "The Chi" (Showtime), "Mindhunter" (Netflix)
"TV is lower stakes. If you're on a TV show and you don't like it and it's not a big hit, you're already working on the next show, so it doesn't really attack you. But if you have a play and it doesn't go well, it's a really bad feeling."
---
Plays: "Carrie & Francine," "Dry Land," "Blue Green"
TV: "The OA" (Netflix), "Mindhunter" (Netflix), "Purity" (Showtime)
"I wanted to carve out time to write plays, so I told my agent, 'I'm not staffing this season, I'm gonna write a play.' And I just finished that play and I'm like, 'I gotta get back out there,' and so here I am looking for work. It's hard to find the balance."
---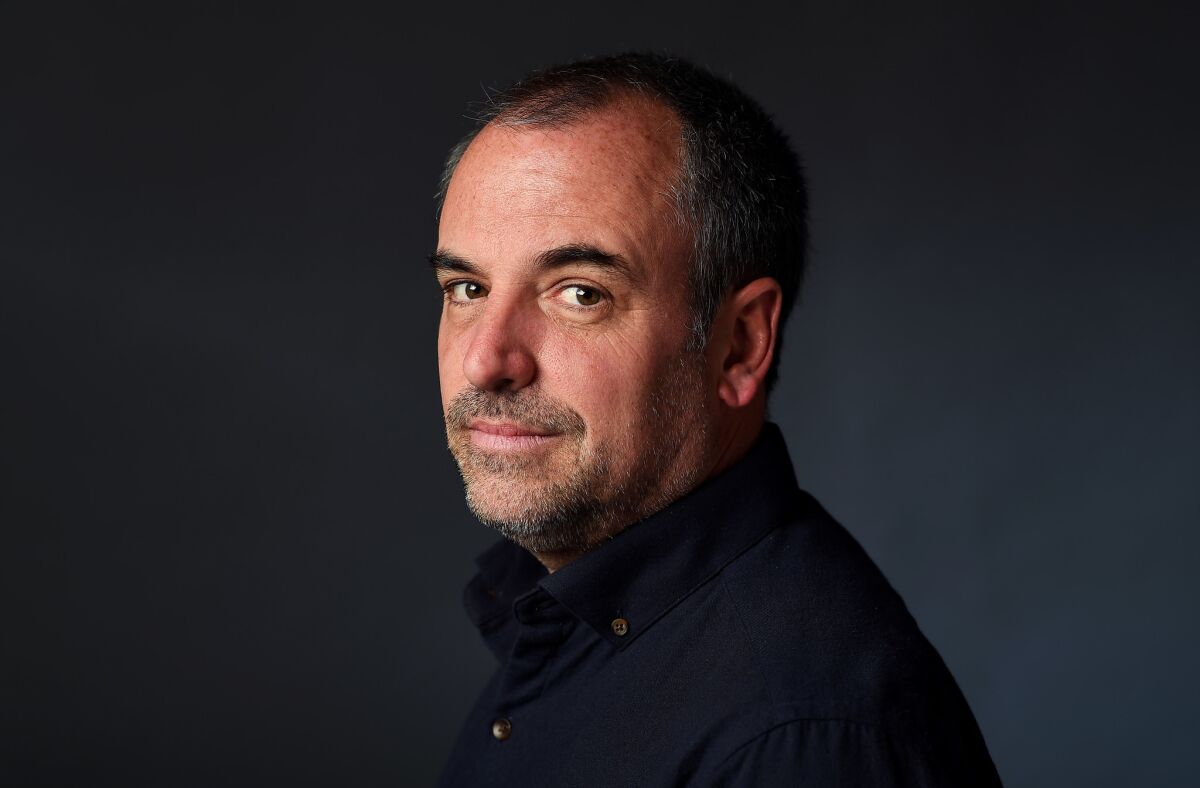 Plays: "The Pavilion," "Orange Flower Water," "Mistakes Were Made"
TV: "Six Feet Under" (HBO), "Dirty Sexy Money" (ABC), "Greenleaf" (OWN)
"I think the most important thing about theater is that it's happening right now. It's a fair trade: The audience is giving a night, the actors are giving a night. With TV, you're watching an electronic reproduction, and that's not a fair trade. That's naturally not going to be as rich of an experience. I valued theater for those reasons, but I never expected to get rich."
---
Plays: "I'm Gonna Pray for You So Hard," "A Funny Thing Happened on the Way to the Gynecologic Oncology Unit at Memorial Sloan Kettering Cancer Center of New York City," "How to Make Friends and Then Kill Them"
TV: "Kidding" (upcoming on Showtime), "Mozart in the Jungle" (Amazon), writing a pilot for TNT
"Playwrights are really good with structure because we're nerds and we studied that — the classic Aristotelian three-act structure, which I learned in my first room, is a really useful tool in terms of writing an episode. It's also a useful tool in terms of crafting a season and crafting a series."
---
Plays: "Serial Black Face," "Welcome to Jesus," "The Peterson Show" (upcoming)
TV: "UnReal" (Lifetime), Dietland (upcoming on AMC), "Watchmen" (upcoming on HBO)
"Some of the best plays ever written are from the perspective of people who are broken heroes, and I think TV is drawn to that. People in TV are reading a lot of plays in order to get a hold of character-driven narrative that is unique and written from a perspective of personal angst."
---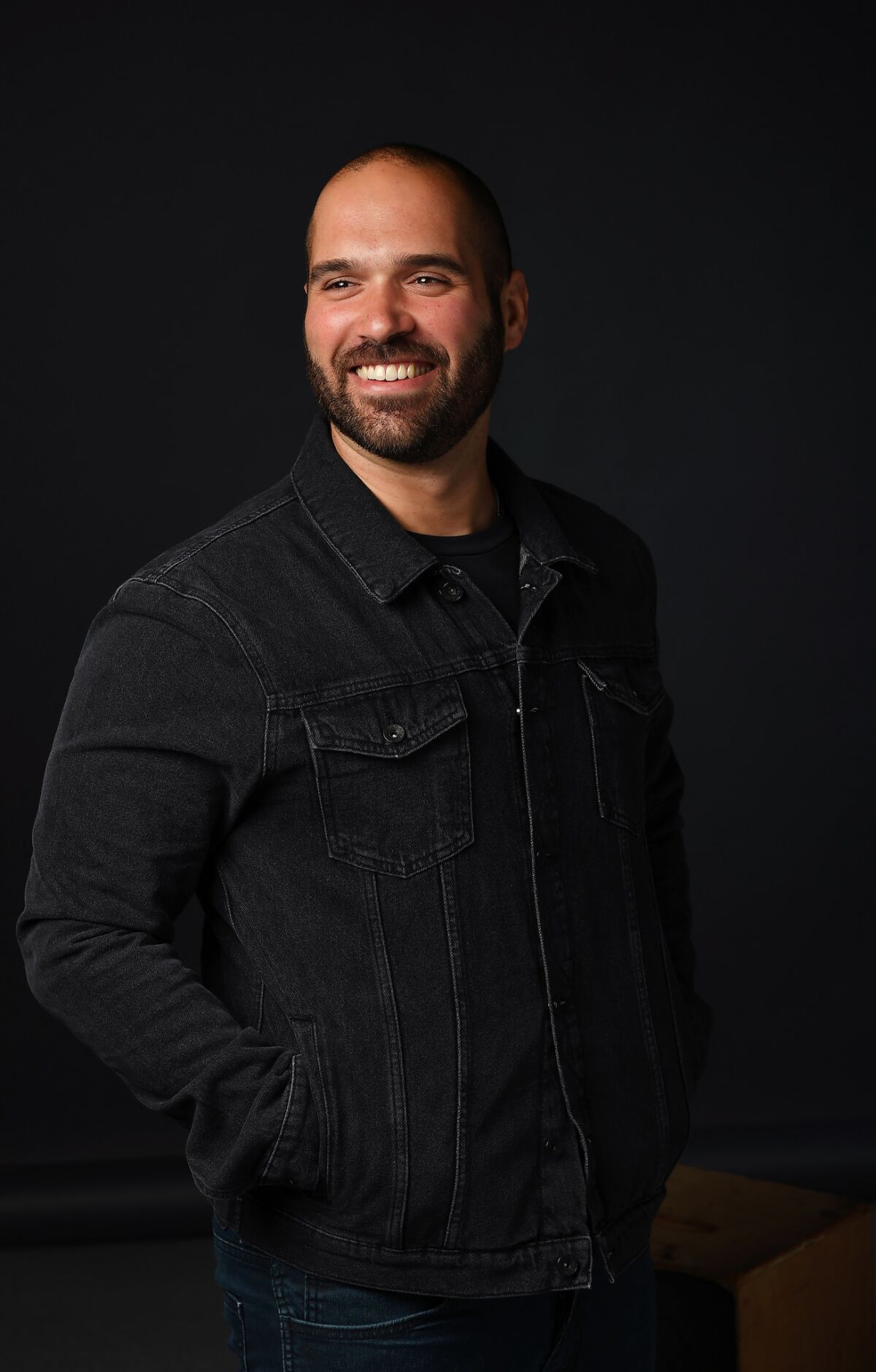 Plays: "The Royale," "Broadsword"
TV: "Daredevil" (Netflix), "Orange Is the New Black" (Netflix), "Sons of Anarchy" (FX)
"Every room that hires a playwright, just to have them around is a gift — someone who's not thinking on the most massive cinematic scale, but is able to make something out of nothing. The thing about playwrights is they are used to creating entire worlds on their own all the time."
---
Plays: "Cry it Out," "Elemeno Pea," "The May Queen"
TV: "Shameless" (Showtime), "Casual" (Hulu), "Orange Is the New Black" (Netflix)
"I had the dream experience all playwrights want — the big, fancy New York production with big stars, and it was a sort of heartbreaking experience. I gave everything I had to that play and it opened and closed quickly and left me in shambles. The wonderful thing about working in TV is that it has given me theater back. Now I can pay my bills and write the plays I want to write."
---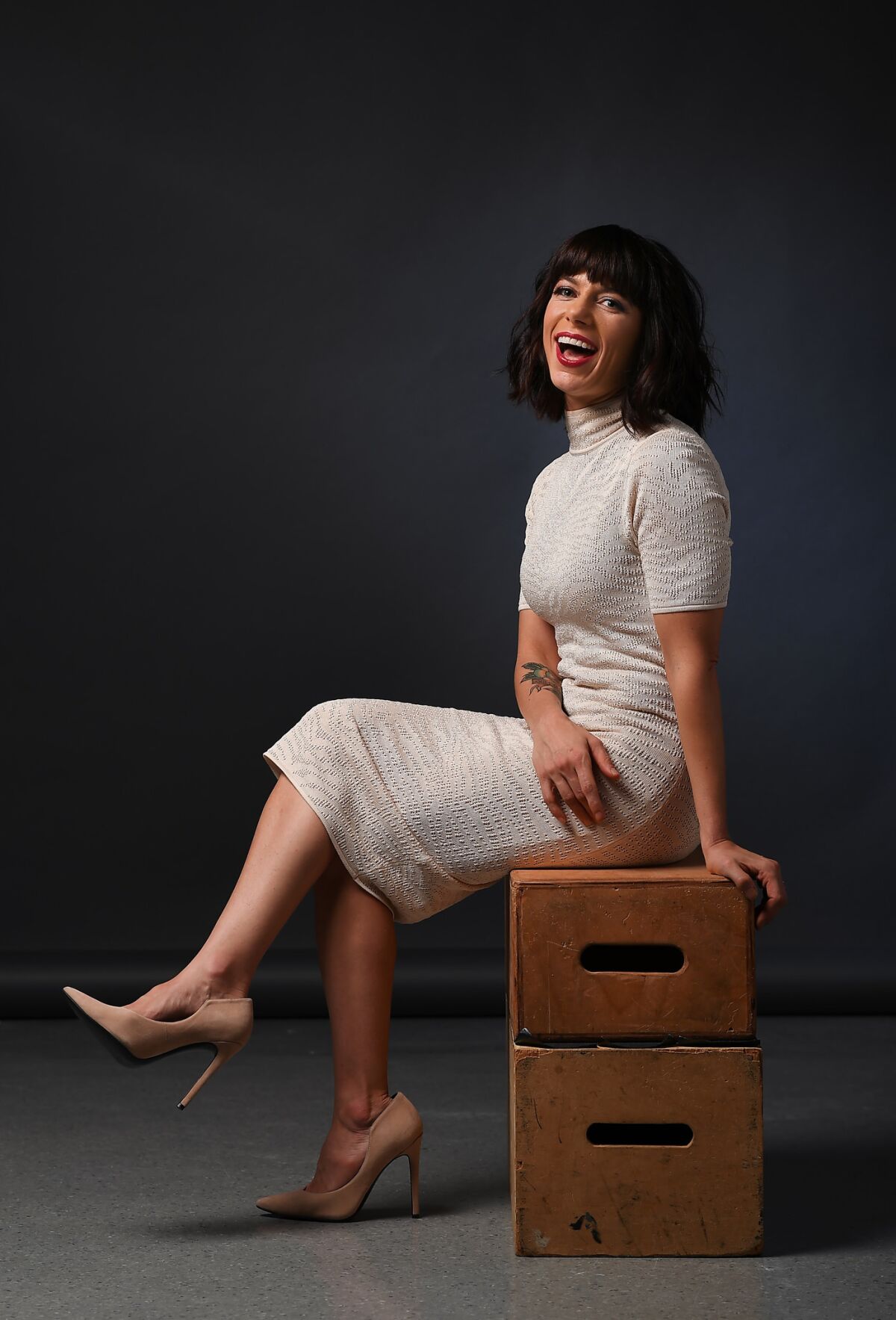 Plays: "Dead City," "Women Laughing Alone With Salad," "Bed"
TV:"United States of Tara" (Showtime), "Casual" (Hulu), "Shameless" (Showtime)
"There's no money in theater. I don't think anybody set out to do plays because they were gonna get paid. Before I was writing for TV, I had three teaching jobs, was doing graphic design and had a job as a dancer in a nightclub. I was all over the place."
---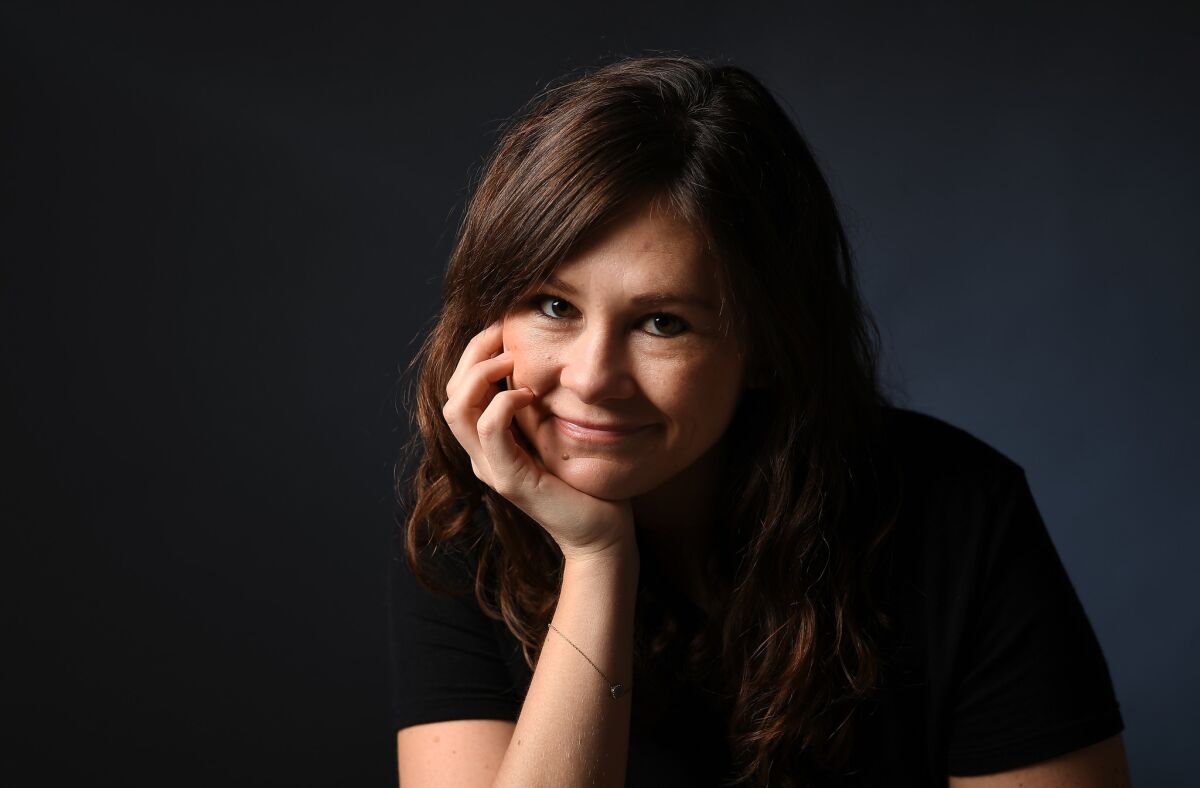 Plays: "The Cake," "Be a Good Little Widow," "Going to a Place Where You Already Are"
TV: "This Is Us" (NBC) "American Gods" (Starz), "Switched at Birth" (ABC Family)
"All of my free time is theater. My TV job is always my priority because it's how I pay my bills, but right underneath is whatever play I'm working on. That's given me a lot of peace, just knowing that — job first, play second.
---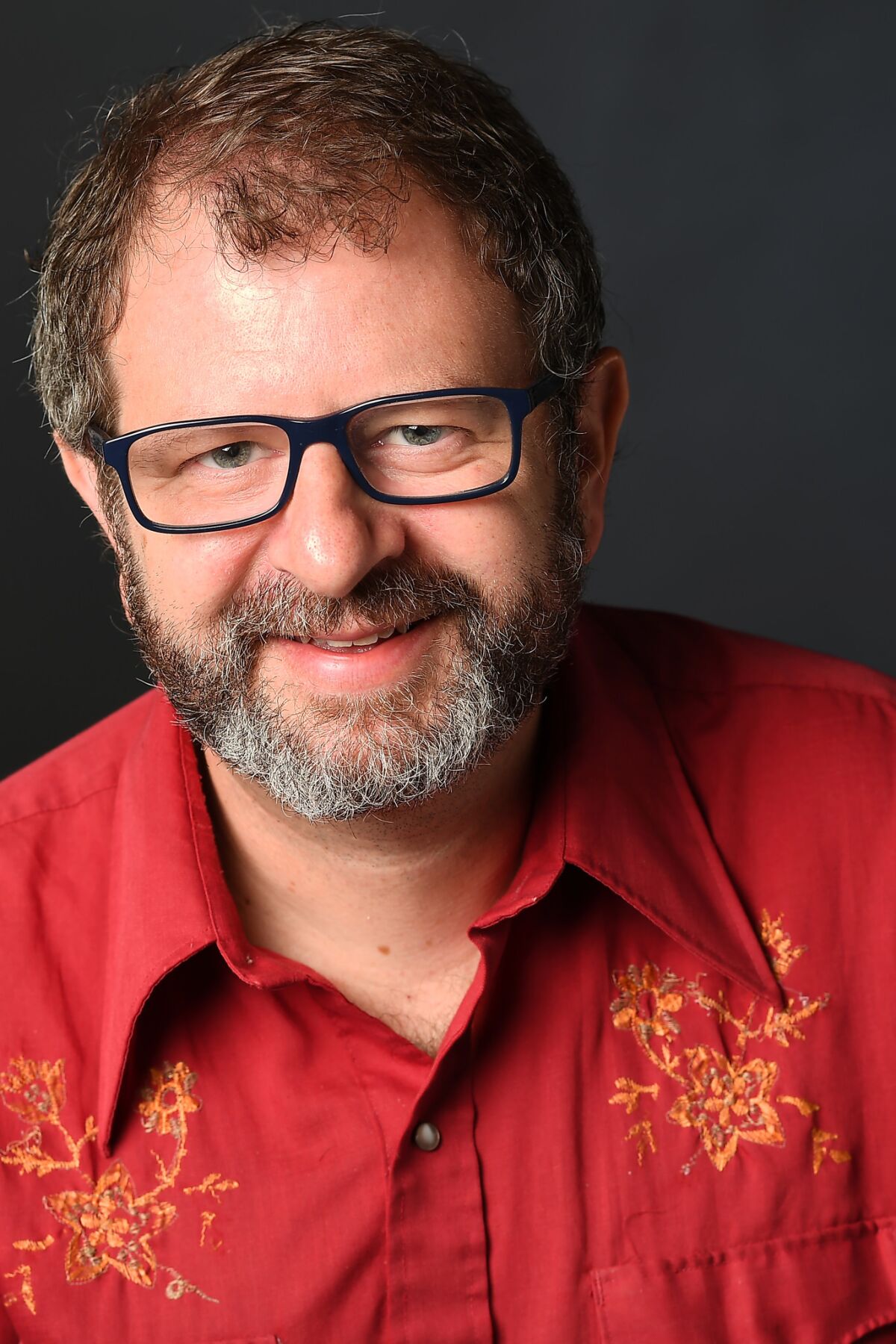 Plays: "1001," "Civilization (All You Can Eat)," "Maria/Stuart"
TV: "Mad Men" (AMC), "Hannibal" (NBC), "Knightfall" (upcoming on History)
"People do become burnt out on theater, and then after a while working in TV, they want to get back to it. I do think there's a connection between this vibrant small theater scene in L.A. and these national-level playwrights."
---
Plays: "Measure for Pleasure," "Kit Marlowe," "Ibsen in Chicago" (upcoming at Seattle Repertory)
"I love dramatic structure — how one tells a story, the shape, the arc of it — and that's so much of the process of TV writing. And being in a room with other writers, that's something playwrights rarely experience. … But my favorite comment on why playwrights should write for TV comes from my friend, the brilliant Jami O'Brien: 'You want people to see your work, don't you?'"
---
Plays: "Marjorie Prime," "Maple and Vine," "Log Cabin" (premiering soon at Playwrights Horizons)
TV: "Orange Is the New Black" (Netflix)
"Playwrights are social creatures. We can only bear so much solitary writing. Being in a writers room, you get the society you crave, even if it tends to be a society of wiseasses. The strengths of what you can write with seven or eight other minds are different than the strengths of what you can write alone. It's an experience I think any playwright should try at least once."
---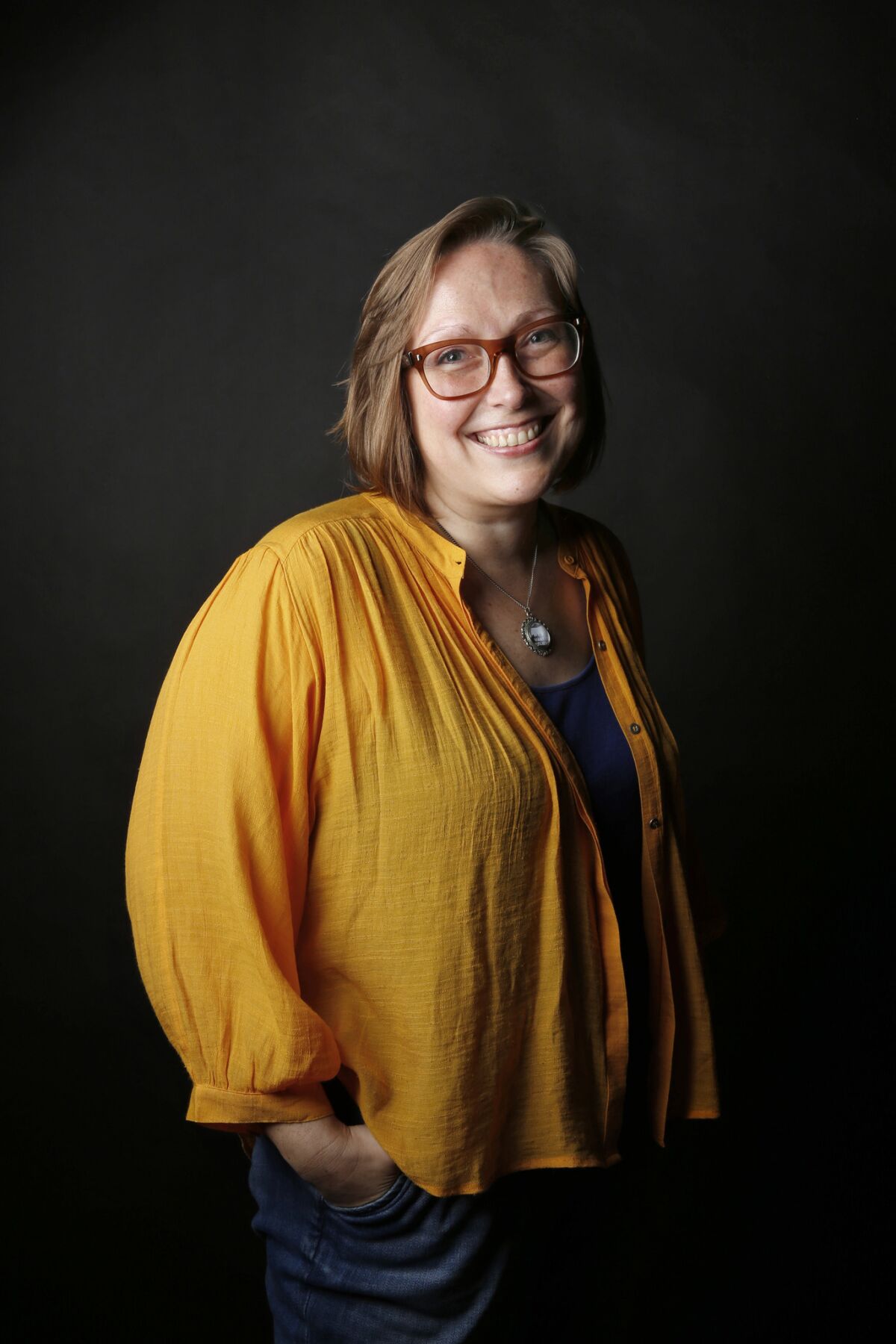 Plays: "You Feel So Far Away Right Now," "Red Emma & The Mad Monk," "And It Spins Twice"
TV: "Guidance" (AwesomenessTV, Go90)
"Playwrights are often credited with character-driven storytelling, because we're taught to derive structure from character or theme, rather than sticking to the ups and downs of a trusted formula. But television as a medium is actually a much more exciting place to explore character. You can get to know every nuance of these fictional people over the space of years, and imagine them into being through constant hypotheticals and questions in a writers room, building layers with every conversation."
---
Plays: "Feathers and Teeth," "El Huracán," "The Hunchback of Seville"
TV: "The Haunting of Hill House" (Netflix), "The Exorcist" (FOX), "The Death of Eva Sofia Valdez" (ABC pilot)
"Theater and TV are very different mediums, but at their core I think success hinges on characters who are ravenous for life, and whose humanity we can relate to. I find the pace of TV production and the potential to reach so many different people exciting. That being said, there is a specific, intimate magic in going to the theater and sharing a physical space with storytellers — which is why I know I'll never stop writing plays. I find great joy and pleasure in both."
---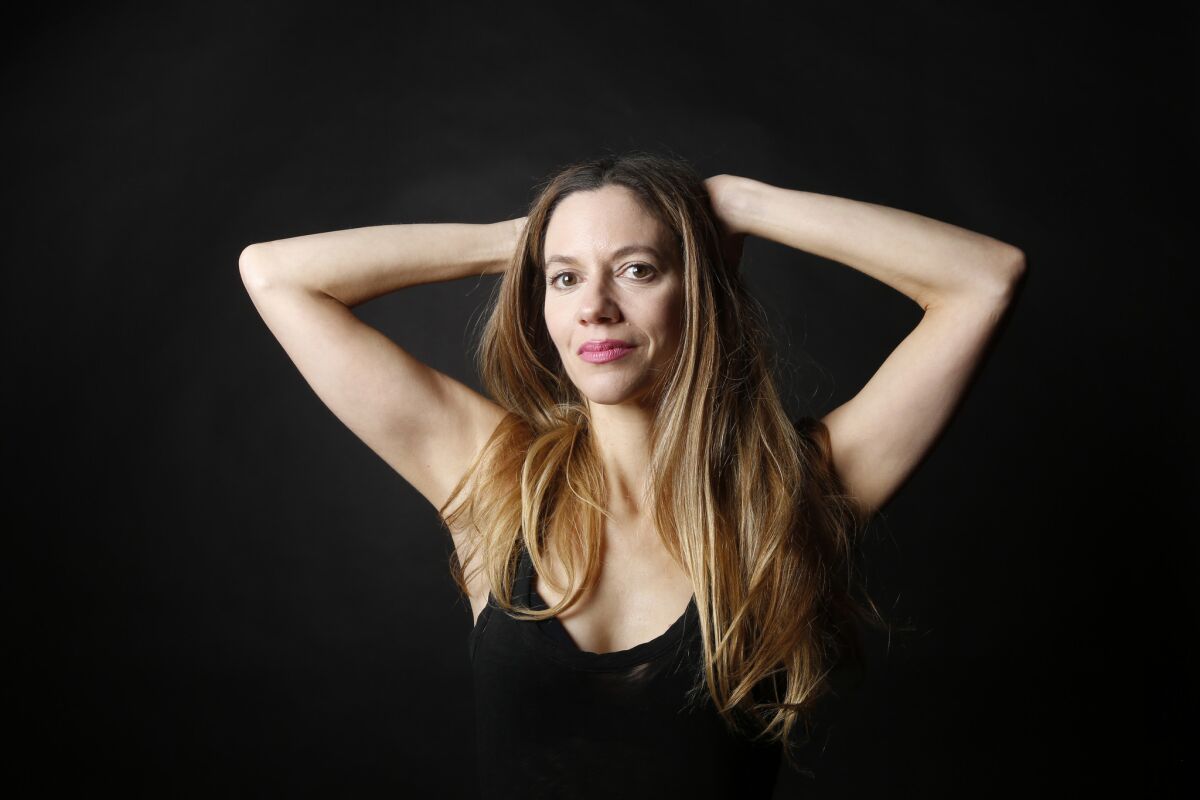 Plays: "Late Fragment," "The Good Mother," "Joy"
TV: "Pussy Valley" (Starz)
"I became a playwright so that I could have the occasional chance to hang out with playwrights. The playwrights I know are potent to be around. They're always sort of psycho-emotionally vibrating. Playwrights are by definition insane and mostly also specific, charismatic, bull-headed, loyal and sexy as all get-out. Now as a TV writer, I get to hang out with the lot of them all day, everyday, and call it my job."
ALSO:
The peak TV era has sparked a love affair between playwrights and the small screen
Is the TV writers room facing its diversity problem? Playwrights raise the question.
Get our L.A. Goes Out newsletter, with the week's best events, to help you explore and experience our city.
You may occasionally receive promotional content from the Los Angeles Times.