21 Images
Favorite fictional detectives
Whether they're police officers, private investigators or just crime novelists with a hobby, these usually capable television and film characters often get to the bottom of whatever mystery is thrown their way.
(Handout)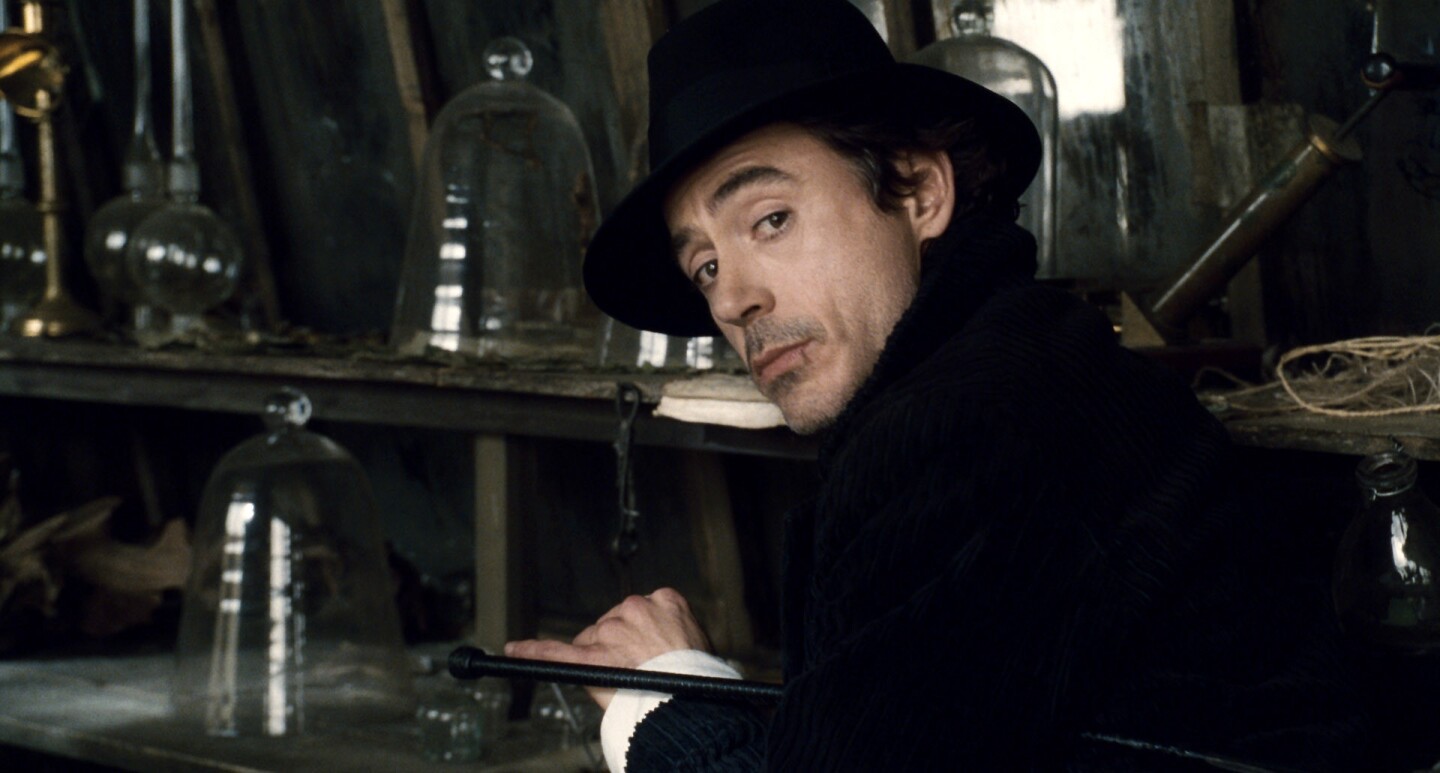 Detective name: Sherlock Holmes ( Robert Downey Jr.) in "Sherlock Holmes" (2009)

Sleuthing style: A pipe and deerstalker hat are classic Sherlock accessories, although it's his intellect that makes him such a famed detective.

Claim to fame: The Londoner has become immediately associated with the detective trade and is frequently referenced in pop culture as a prototypical detective character. Guy Ritchie has the latest project in his hands, with Downey Jr. as Holmes and Jude Law as his trusty partner, Watson.
(Warner Bros.)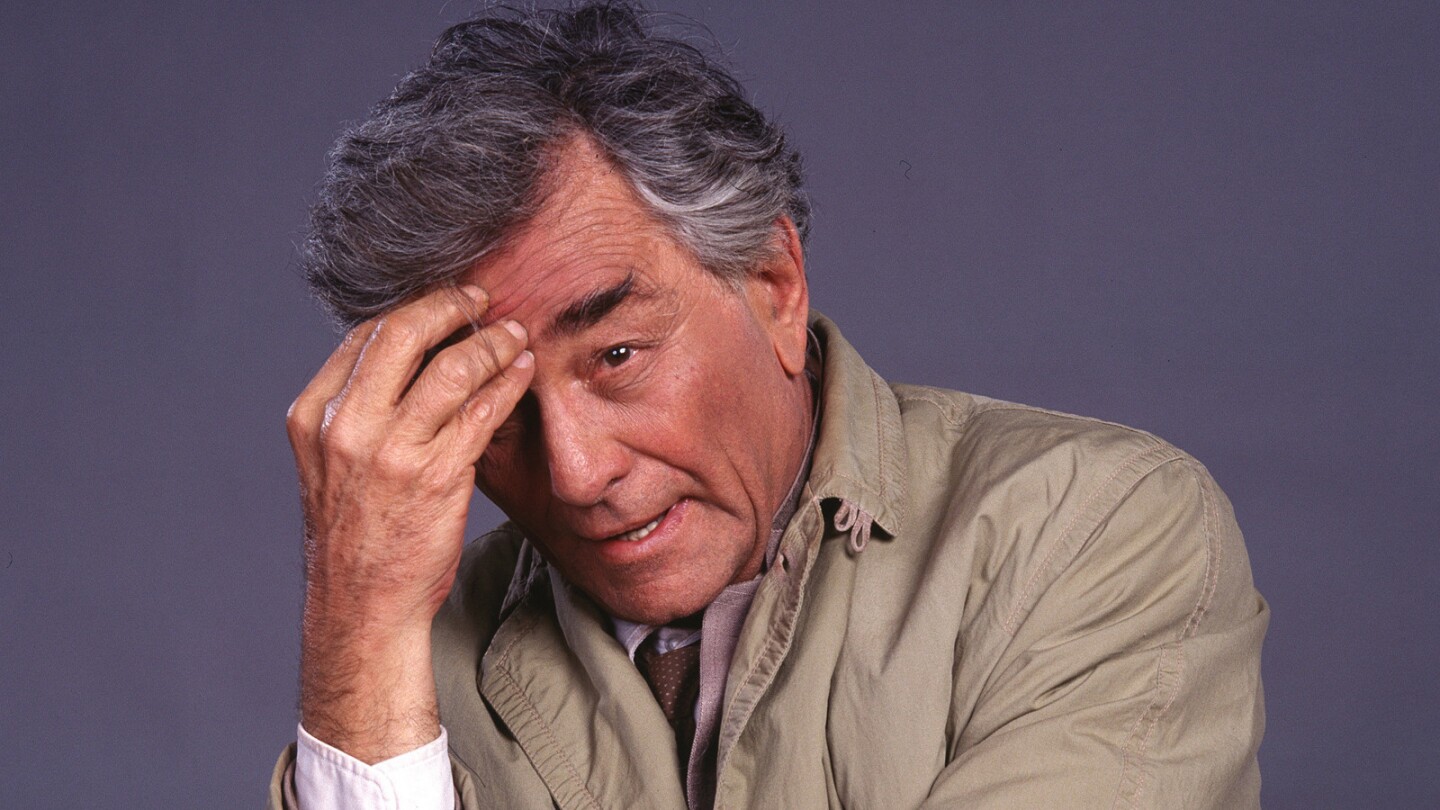 Detective name: Columbo (Peter Falk) in "Columbo" (1971-2003)

Sleuthing style: Immediately identifying murderers and then spending the rest of the case making them squirm — complete with bumbling anecdotes about the elusive Mrs. Columbo.

Claim to fame: The culprit is identified at the beginning of every episode, so instead of who-done-it drama, viewers tuned in for how-he-proves-it satisfaction.
(Gene Trindl / ABC)
Detective name: Inspector Jacques Clouseau (Steve Martin) in "The Pink Panther" (2004)

Sleuthing style: French, bumbling and hilarious. Clouseau's antics keep audiences coming back for more. Watching him trying to crack a case is a real crackup.

Claim to fame: The jazzy "Pink Panther" theme song, composed by Henry Mancini, along with the Pink Panther animated character, help Clouseau bring the film to life. The song was nominated for an Academy Award for original music score in 1964, and its notes are still very much alive today.
(Andy Schwartz / Columbia Pictures)
Detective name: Batman/Bruce Wayne (Christian Bale) in "The Dark Knight" (2008)

Sleuthing style: Slick and modern. With his Batsuit and Batmobile, Batman is the baddest crime fighter in Gotham City — or any city for that matter. Not someone you'd want to run into in a dark alley late at night, unless of course you needed rescuing.

Claim to fame: Arguably the most famous and popular comic book superhero of all time, Batman needs just one name, and one gets a mental picture of all he's about. The most recent film version, with Christian Bale as Batman, holds its own against previous Batman flicks starring Michael Keaton and George Clooney.
(Stephen Vaughan / Warner Bros. Pictures)
Detective name: Angel (David Boreanaz) in "Angel" (1999-2004)

Sleuthing style: Playing up the vampire hottie with a soul thing and taking down Los Angeles' demons.

Claim to fame: The most popular spin-off in the Buffyverse and another score for Joss Whedon.
(Richard Cartwright / The WB)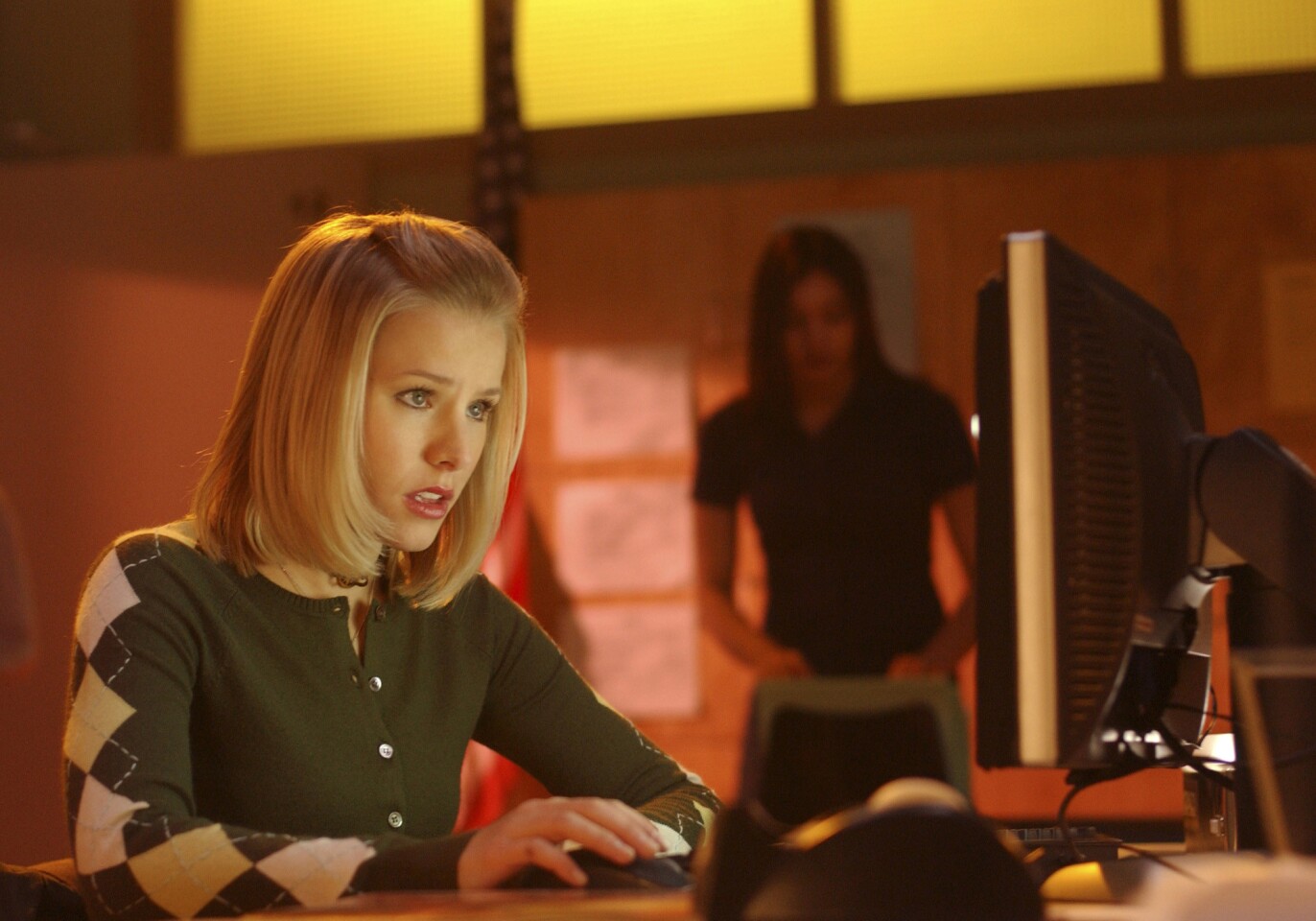 Detective name: Veronica Mars (Kristen Bell) in "Veronica Mars" (2004-07)

Sleuthing style: Blond side-swept bangs and a quick wit. Mars isn't exactly the most popular girl at Neptune High, but she's definitely the coolest. A trusty messenger bag and cute jeans allow her to investigate in sensible style.

Claim to fame: The CW teen noir series has a strong following because of the title character's likability factor. Mars is the underdog who wins in the end, a symbol to young girls that hard work pays off and you can even look good doing it!
(Patrick Ecclesine / Warner Bros.)
Detective name: John Shaft (Richard Roundtree) in "Shaft" (1971)

Sleuthing style: Leatherclad, armed and ready to take back Harlem — one Mafioso (or a dozen) at a time.

Claim to fame: Black America's street-wise answer to James Bond and the inspiration behind Issac Hayes' most iconic song.
(MGM)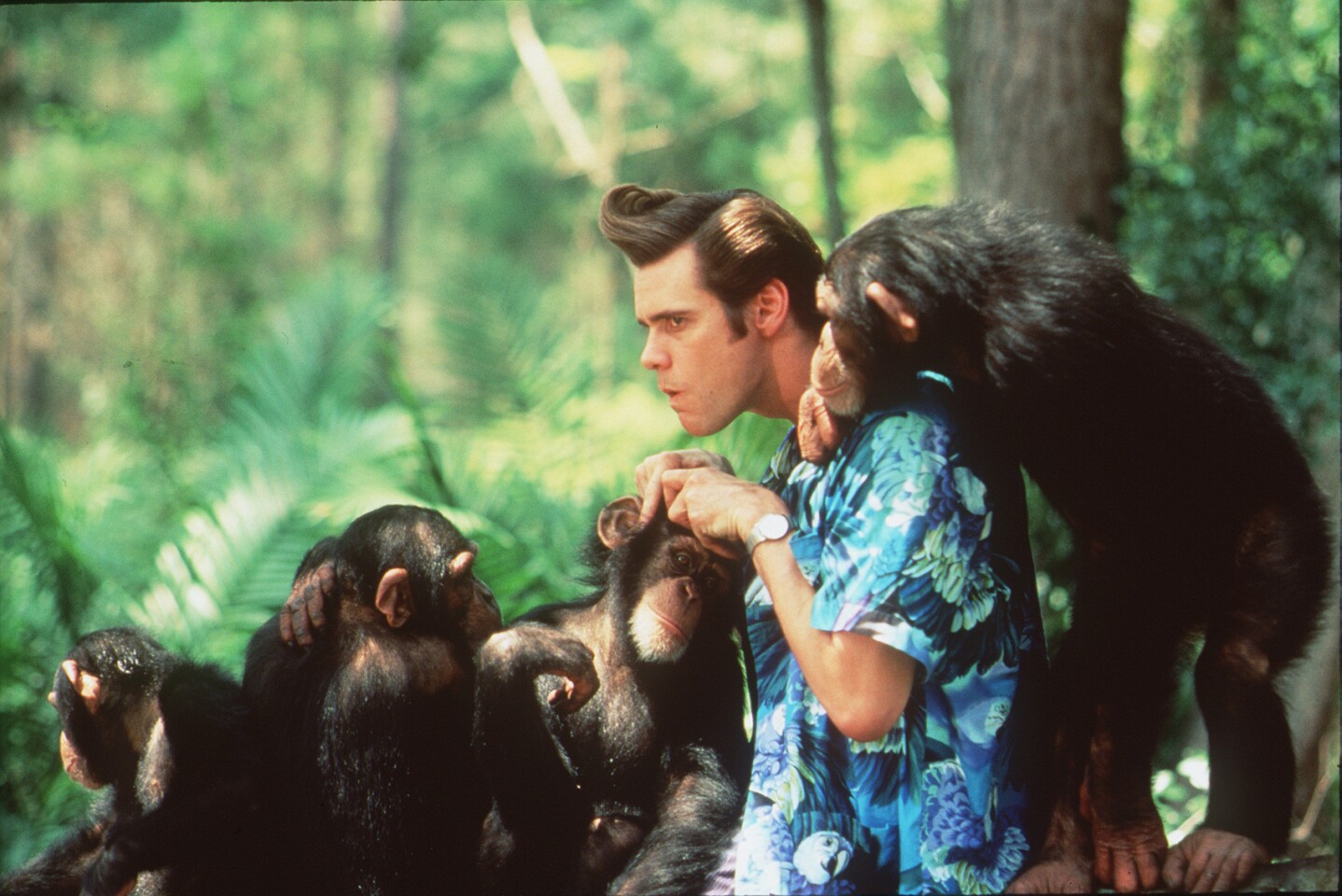 Detective name: Ace Ventura (Jim Carrey) in "Ace Ventura: Pet Detective" (1994)

Sleuthing style: A Hawaiian-style shirt, unbuttoned to reveal a white undershirt and high-waisted pants, was Ventura's favored look. His badge was readily shown with great enthusiasm — a trait he brought to all his wild cases.

Claim to fame: One of the many silly-face Carrey flicks that continues to get laughs today. Unpredictable animals and a classic physical comedian are a match made in comedy heaven.
(Marsha Blackburn)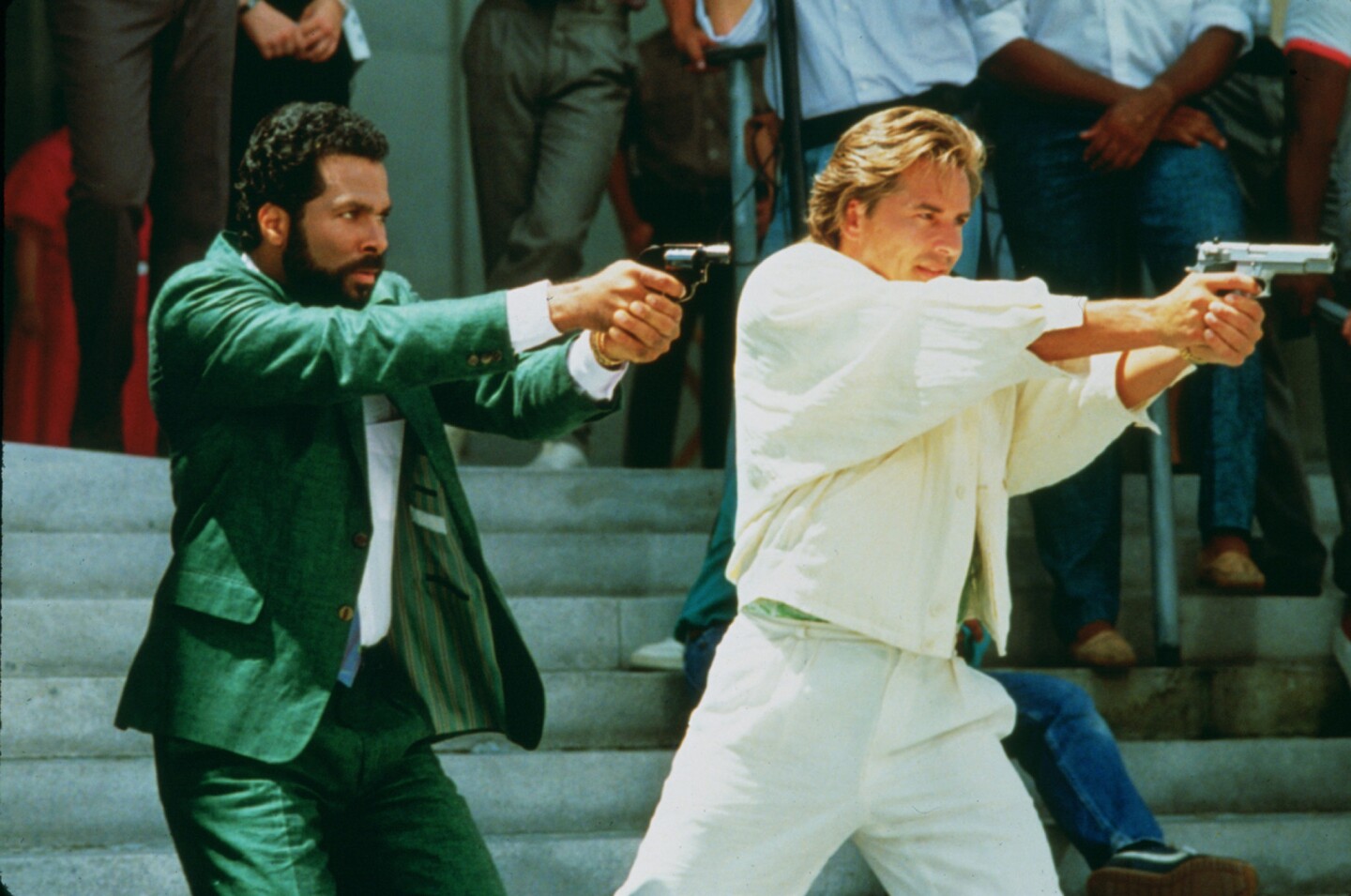 Detective names: Rico Tubbs (Philip Michael Thomas) and Sonny Crockett (Don Johnson) in "Miami Vice" (1984)

Sleuthing style: Suits, hold the socks. The pair looked achingly casual-cool while cruising Miami's mean streets.

Claim to fame: Aside from the famed socklessness and beltlessness, pastel T-shirts and a strong Miami tan was a 1980s look many men followed Sonny Crockett's lead on.
(NBC)
Detective name: Sam Spade (Humphrey Bogart) in "The Maltese Falcon" (1941)

Sleuthing style: Classy and tough with a rock-solid moral code that not even the most cunning femme fatale can crack.

Claim to fame: Dashiell Hammett's character earned ultimate noir cred and led the way for all cocky private investigators in film.
(Warner Bros.)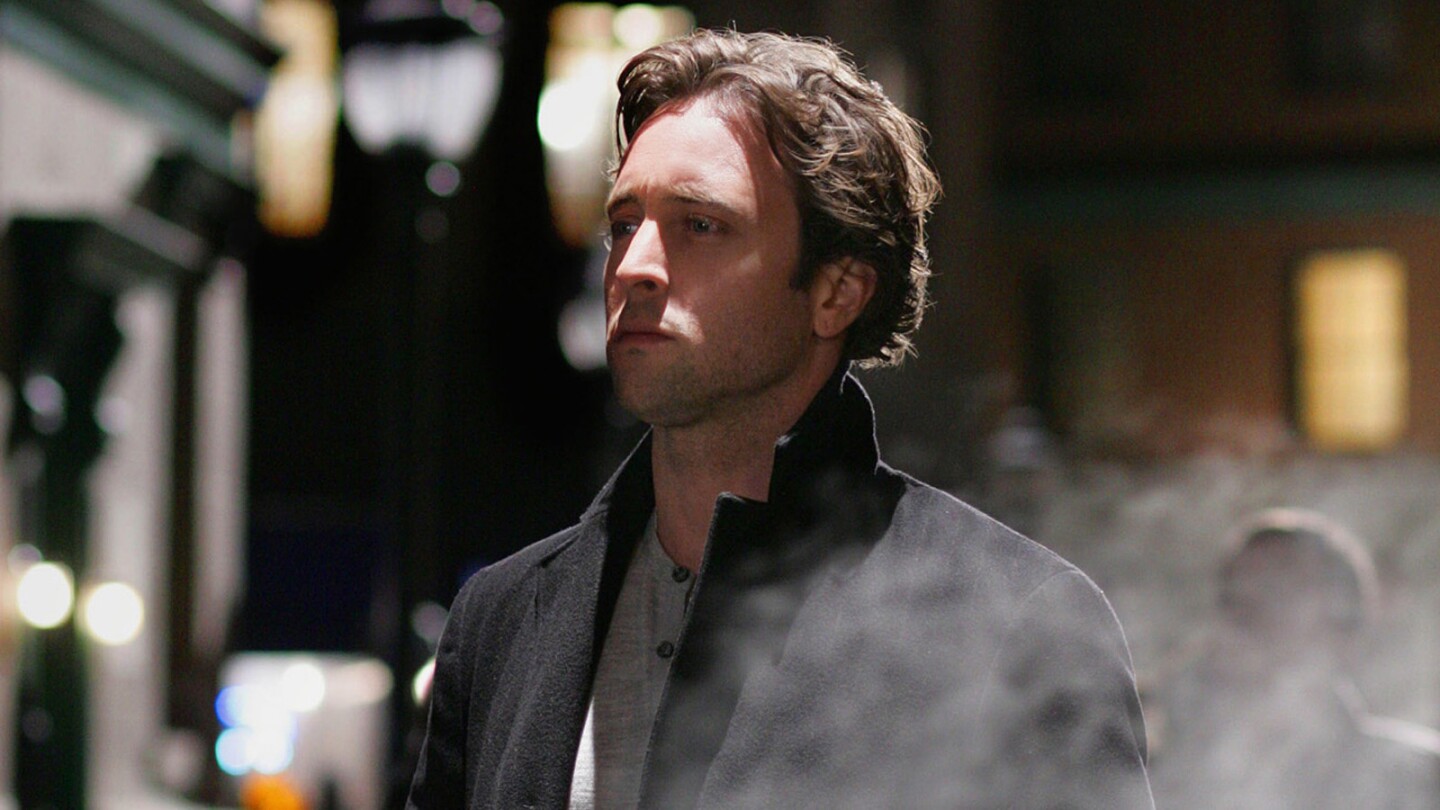 Detective name: Mick St. John (Alex O'Loughlin) in "Moonlight" (2007)

Sleuthing style: The handsome vampire P.I. dons dark duds for his nights on the prowl, although he's refreshingly heroic rather than ruthless.

Claim to fame: The CBS paranormal romance drama ran just one season before cancellation, but the intriguing plot and attractive cast — along with its January 2009 DVD release — allows the show to live on in true vampire style.
(Robert Voets / CBS)
Detective name: Dick Tracy (Warren Beatty) in "Dick Tracy" (1990)

Sleuthing style: Tough-talking and quick-on-the-draw with a flair for style, especially yellow trench coats and fedoras.

Claim to fame: The 1930s comic strip brought to life by Warren Beatty won three Oscars.
(File photo)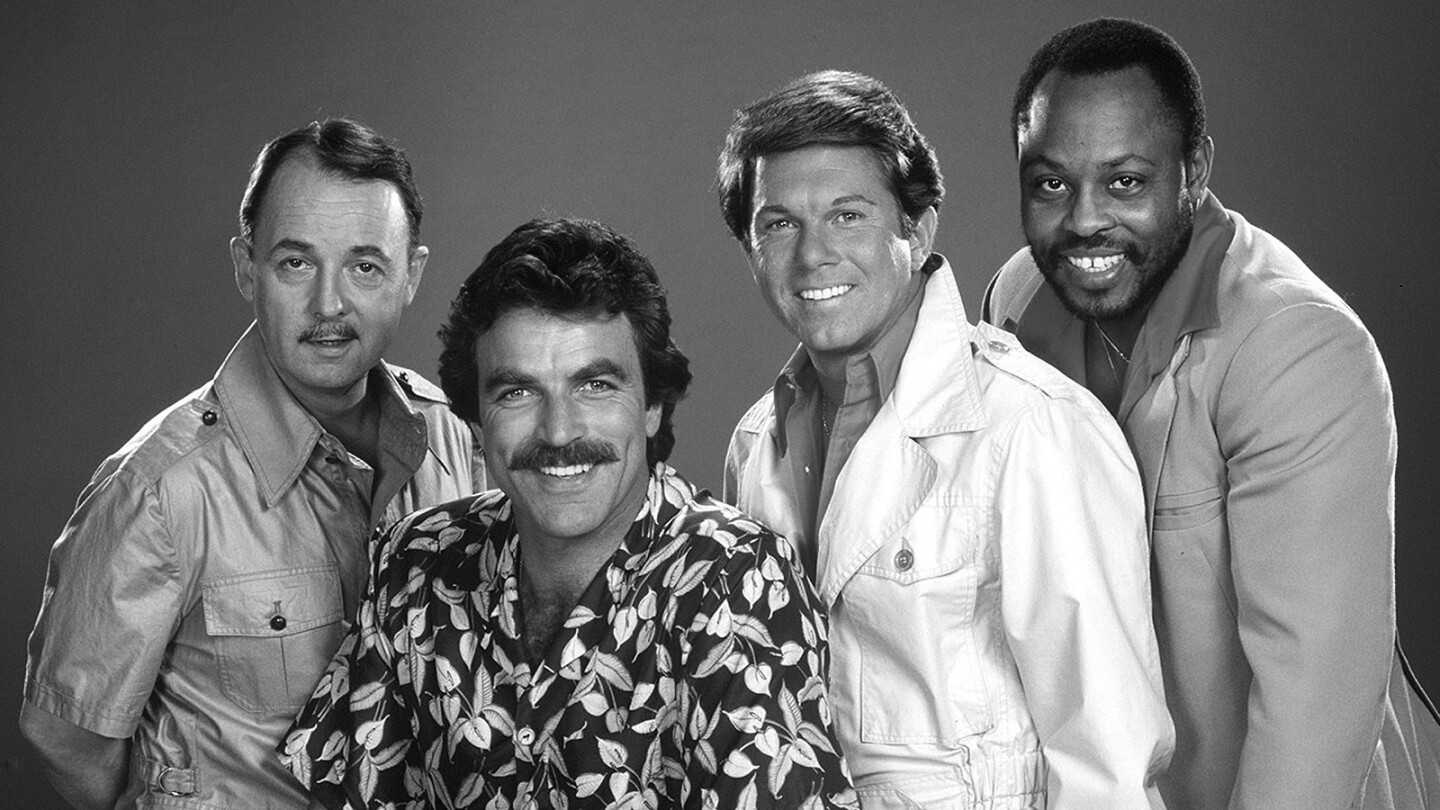 Detective name: Thomas Magnum (Tom Selleck) in "Magnum, P.I." (1980)

Sleuthing style: Prominent mustache and a red Ferrari — perfect tools to be a chick-magnet, as Magnum was, in the decade of extravagance.

Claim to fame: The Hawaii-based CBS hit ran through the majority of the 1980s, making Tom Selleck a star and imprinting his charming detective style firmly in the minds of male and female viewers alike.
(CBS)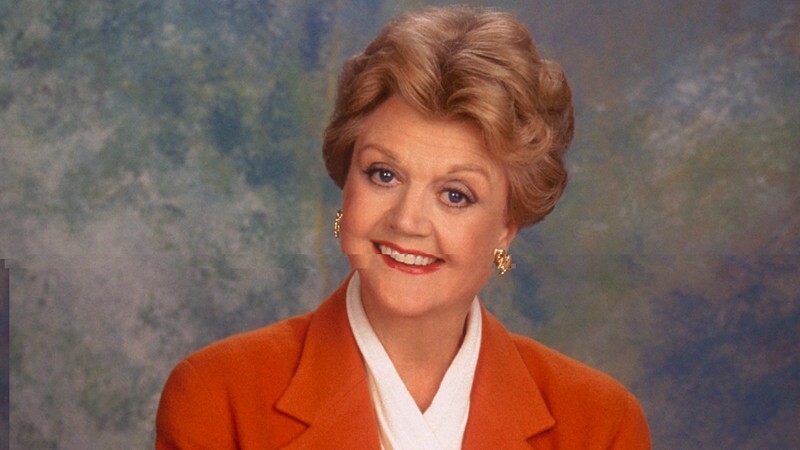 Detective name: Jessica Fletcher (Angela Lansbury) in "Murder, She Wrote" (1984)

Sleuthing style: The shrewd instincts and keen eye of a writer mixed with the unabashed nosiness and pestering only a grandma-type can muster.

Claim to Fame: Though Jessica's Maine town of Cabot Cove had a population of only 3,500, a surplus of corpses kept her solving cases for 12 seasons.
(Tony Esparza / CBS)
Detective name: Scooby Doo (voiced by Neil Fanning) in 2002's "Scooby Doo."

Sleuthing style: Scarfin' lots of Scooby snacks and trying to lay low, and stay in costume, while his friends debunk criminals masked as supernatural creatures.

Claim to fame: The meddling kids in the groovy van have been on the air for over 40 years, reaching far beyond the Saturday morning cartoon crowd.
(Warner Bros. Pictures)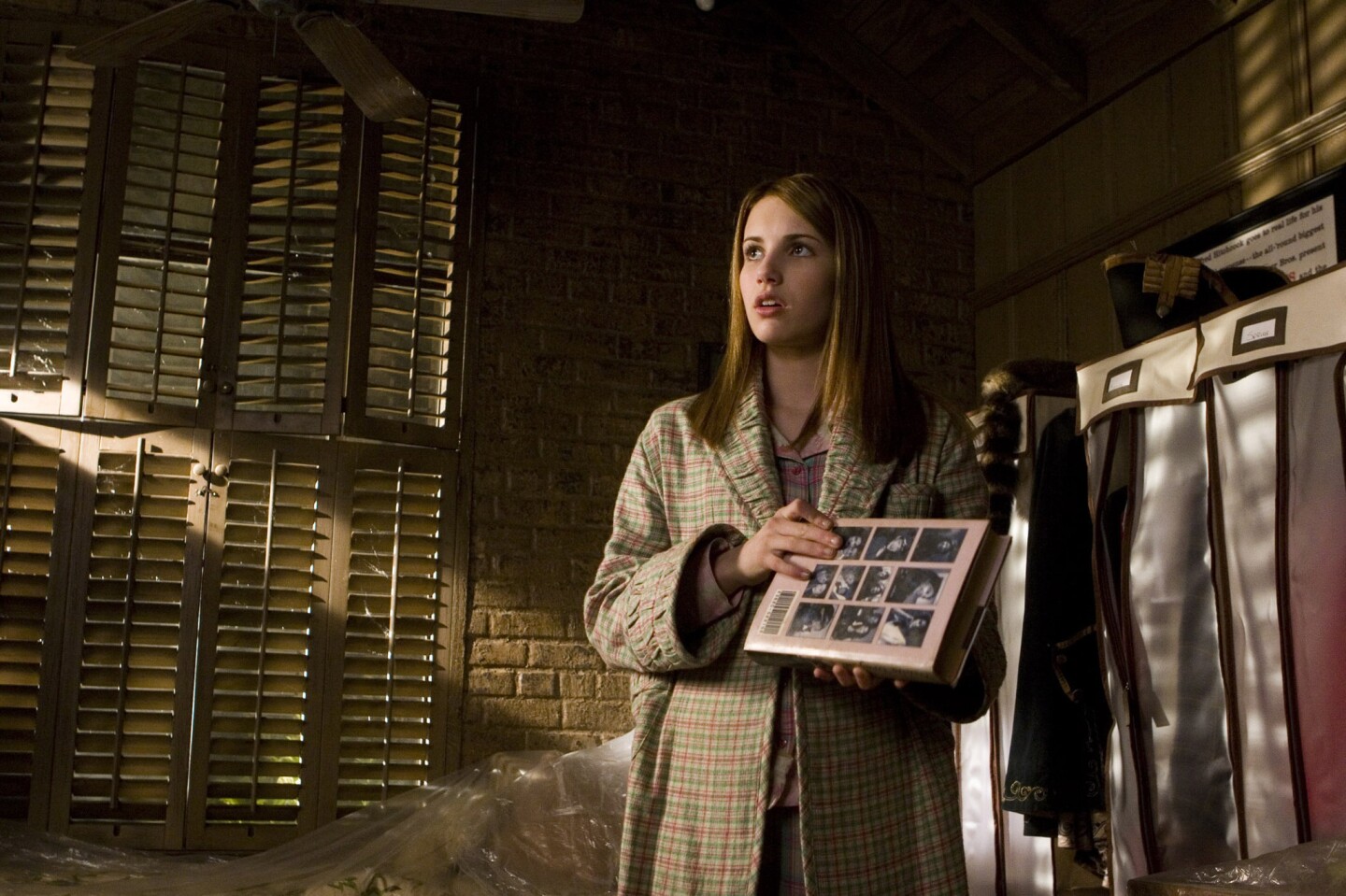 Detective name: Nancy Drew (Emma Roberts) in "Nancy Drew" (2007)

Sleuthing style: Collecting clues and taking down baddies while balancing a social life.

Claim to fame: The film grossed over $30 million worldwide, proving Nancy Drew is still everyone's favorite girl detective.
(Melinda Sue Gordon / Warner Brothers)
Detective name: J.J. "Jake" Gittes (Jack Nicholson) in "Chinatown" (1974)

Sleuthing style: Suave suits, sexy smirk, fedora, nose bandage.

Claim to fame: Jack Nicholson in his prime, the classic L.A. noir film directed by Roman Polanski won an Oscar (Robert Towne for original screenplay) and gained a cult following.
(The Kobal Collection)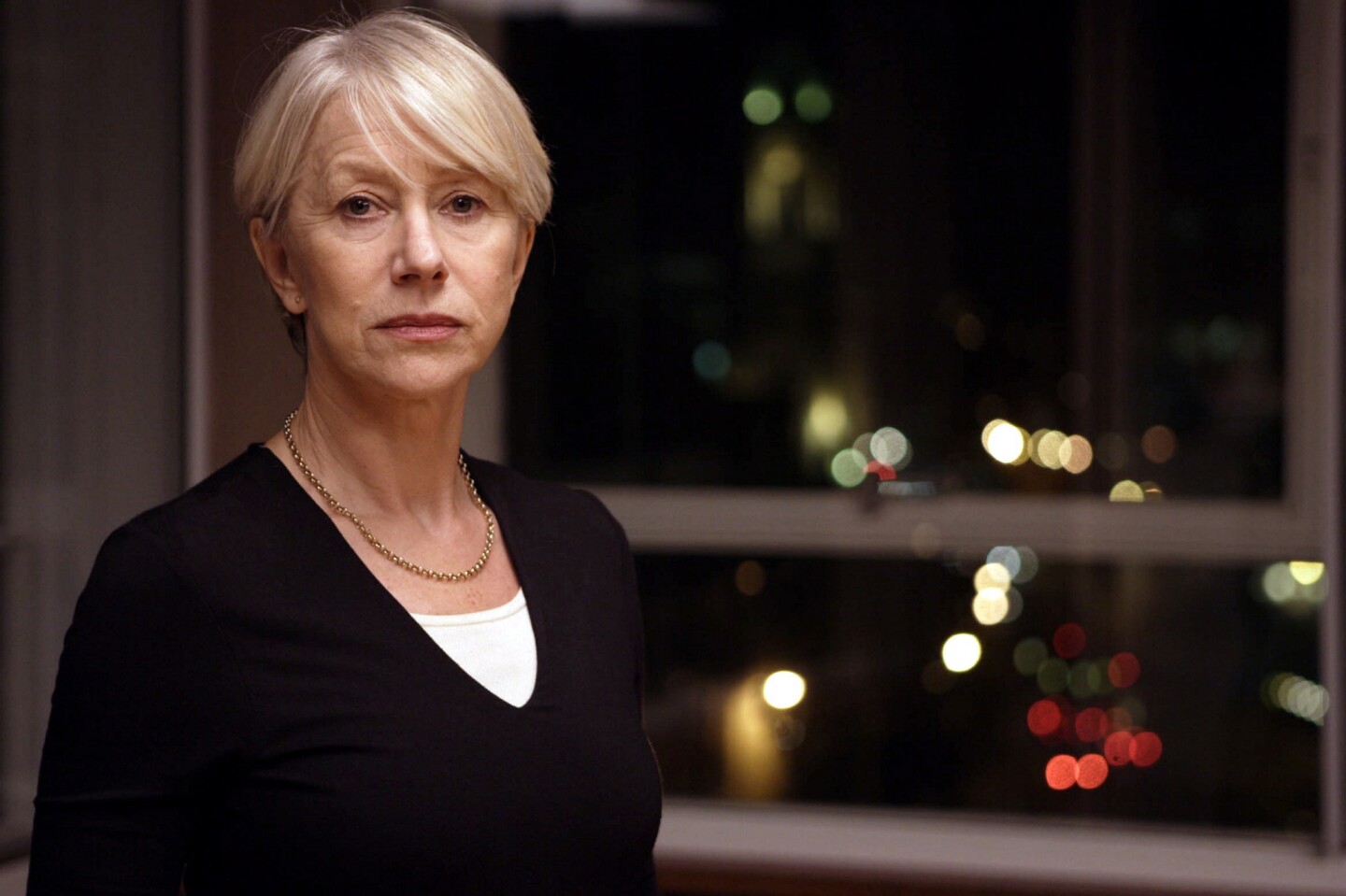 Detective name: Jane Tennison (Helen Mirren) in "Prime Suspect" (1991)

Sleuthing style: Tennison's short no-nonsence hairstyle and steely expressions help her fit in her male-dominated profession. This doesn't always work with the squad, but Tennison shows them who's boss in the end.

Claim to fame: Feature-film quality on the small screen. The British police drama is a BAFTA favorite, no surprise thanks to excellent work by Mirren and supporting actors such as Ralph Fiennes and Tom Wilkinson.
(ITV Granada International)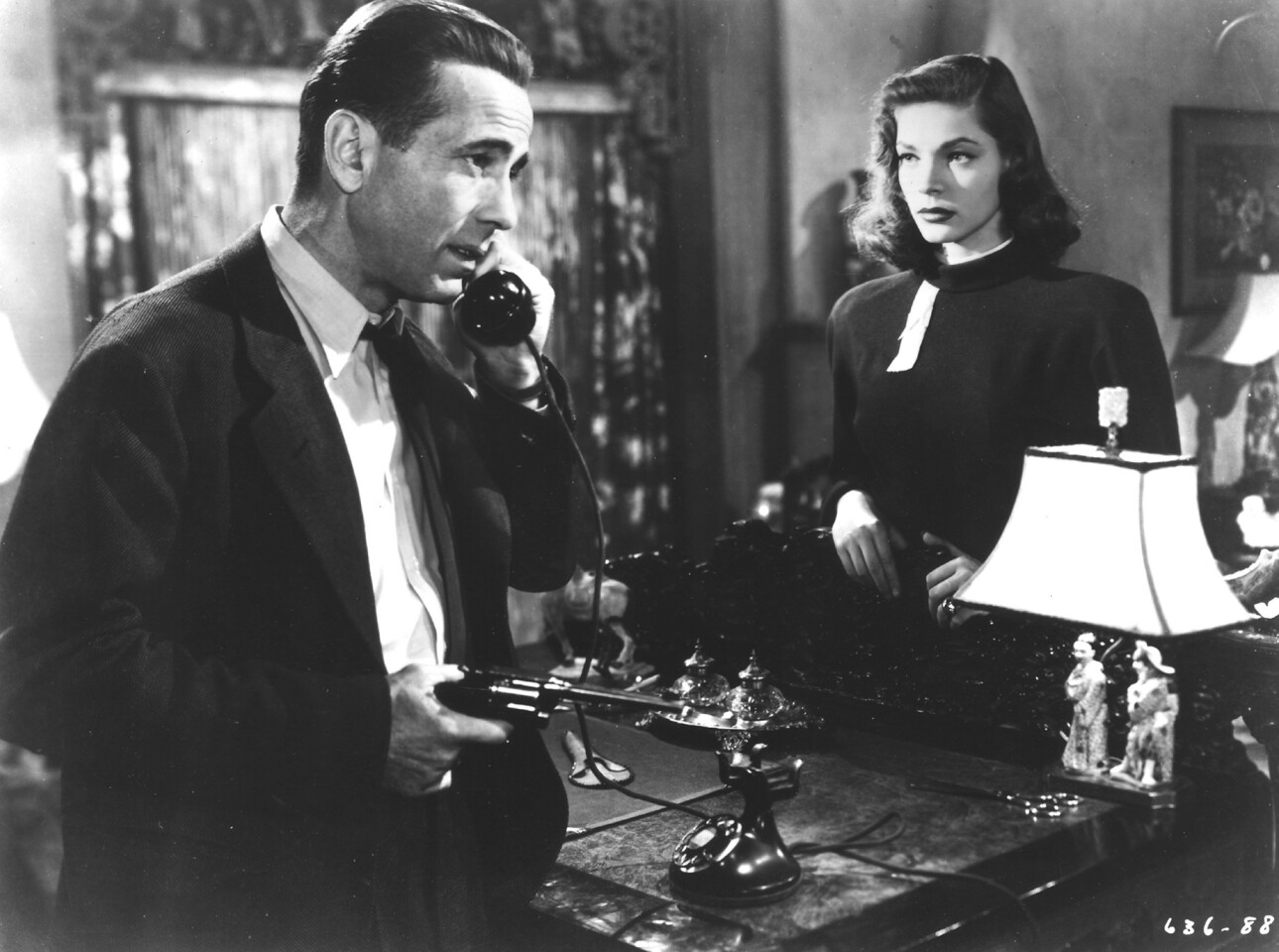 Detective Name: Philip Marlowe (Humphrey Bogart) in "The Big Sleep" (1945)

Sleuthing Style: Quick wit, ample amounts of alcohol, and the subtle seduction of all the ladies.

Claim to Fame: Based on the Raymond Chandler character, Philip Marlowe is the epitome of the hard-boiled private eye.
(UCLA Film & TV Archive)
Detective name: Easy Rawlins (Denzel Washington) in "Devil in a Blue Dress" (1995)

Sleuthing style: Wet behind the ears and shirtless.

Claim to fame: Based on a 1990 Walter Mosley novel, Rawlins follows in the tradition of noir veterans like Philip Marlowe and Sam Spade, except he's black and not a professional detective.
(Firooz Zahedi / TriStar Pictures)