The 99-Seat Beat: Neil Simon, family dysfunction, one-woman shows and more
This week on the small-theater scene: Neil Simon's "Laughter on the 23rd Floor" in Burbank, the new play "Damaged Furniture" in Sherman Oaks, the Los Angeles Women's Theatre Festival in Venice and the drama "Threat," which aims to explore the ramifications of mass violence.
---
'Laughter on the 23rd Floor'
The essentials: Neil Simon's loosely autobiographical 1993 roman à clef recapitulates his experiences as a junior writer on Sid Caesar's "Your Show of Shows." Thinly disguised characters based on Simon's real-life colleagues (Mel Brooks, Carl Reiner, Larry Gelbart, et al) vie for supremacy in the hothouse atmosphere of a writers room.
Why this? Some 40 years after the fact, Simon addressed the rise of McCarthyism, endemic sexism, prevalent racism and the ongoing battle with the network's executives who want to dumb down the show's content for the masses. Egos clash and one-liners zing in Simon's affectionate yet scathing retrospective, which seems more apt today than when first written.
Details: Garry Marshall Theatre, 4252 W. Riverside Drive, Burbank. 8 p.m. Thursdays-Fridays, 2 and 8 p.m. Saturdays, 3 p.m. Sundays; ends April 22. Added show 7 p.m. April 8; no show April 1. $45-$65. (818) 955-8101, www.garrymarshalltheatre.org
---
'Damaged Furniture' at Whitefire
The essentials: In Howard Skora's premiere, a Los Angeles actor whose uncle has been killed in a bizarre "furniture accident" must move back to Brooklyn to work in his dysfunctional family's business.
Why this? Skora and director Jim Fall are a tested team who paired for 2015's "Miserable With an Ocean View," a sellout comedy that ran for five months at the Whitefire Theatre. Skora, whose roots are in stand-up, said that his play is about "toxic masculinity… fathers and sons wanting to connect yet not being able to." His entertainment explores serious themes in the guise of a fast-paced comic romp.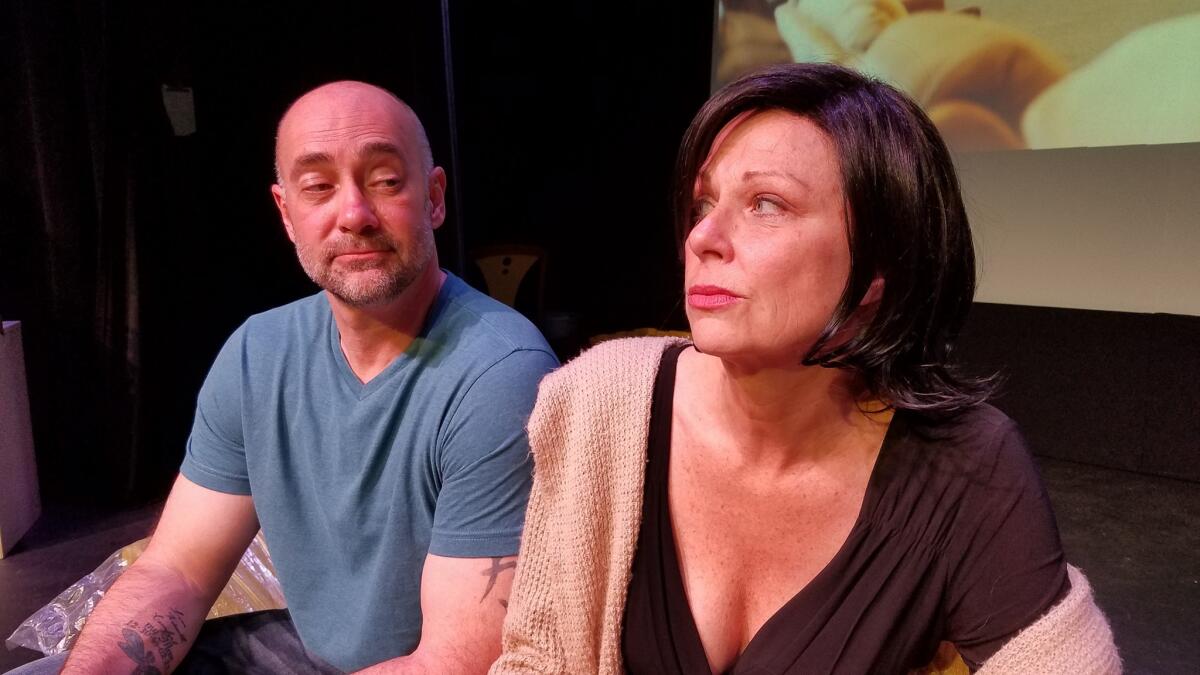 ---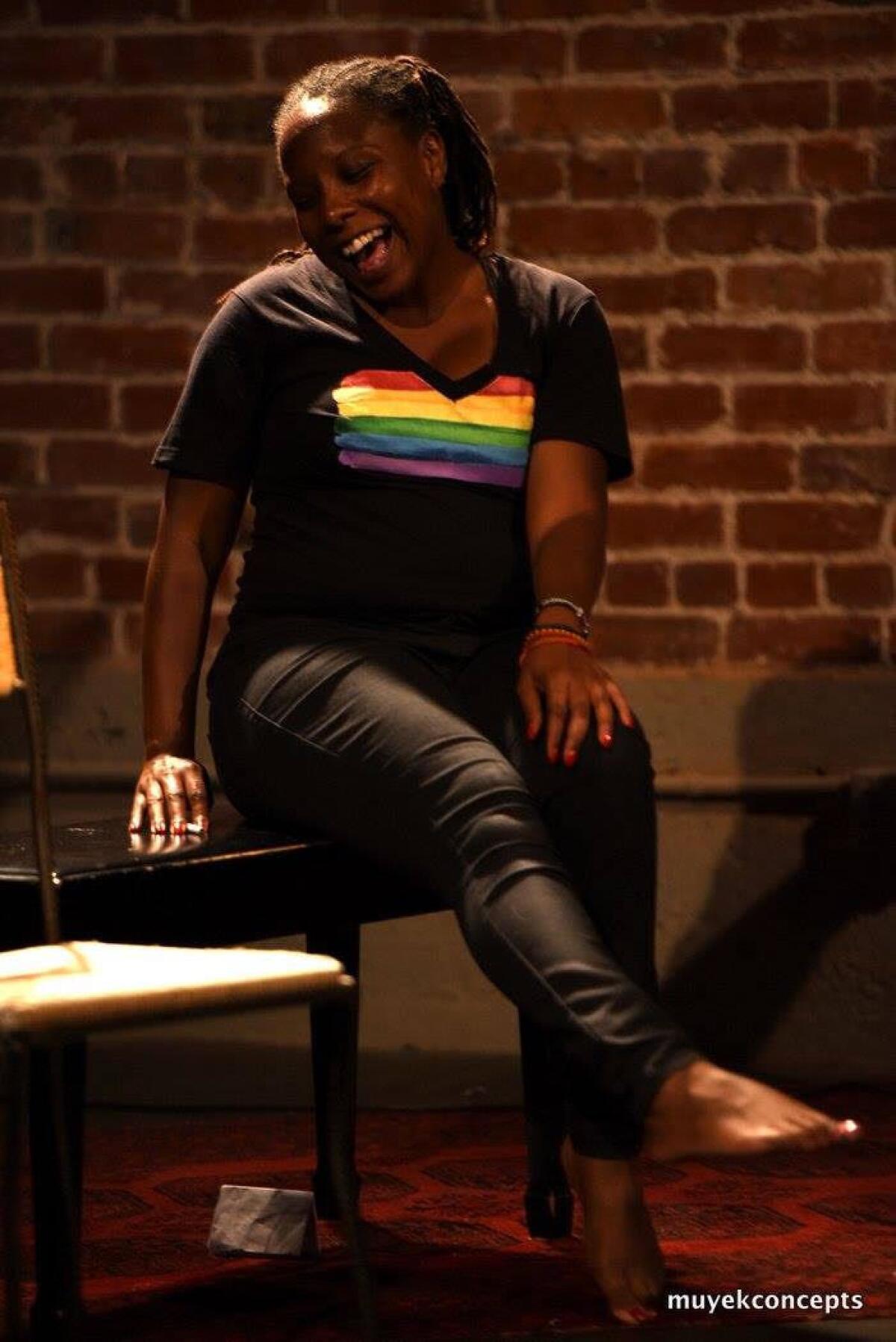 Los Angeles Women's Theatre Festival
The essentials: The 25th anniversary of this event has a full roster of one-woman shows over the weekend.
Why this? The eclectic subjects range from the harrowing (one woman's use of the arts to counsel child sex slavery survivors) to the comical (a controlling mother-to-be's efforts to give birth in her favorite month). Over the years, the festival has presented more than 500 solo performers from around the globe.
---
'Threat' at the Whitefire
The essentials: The tense interaction between a female psychotherapist and the mentally ill patient whom she is trying to stop from a campus mass killing forms the core of Louis Felder's drama.
Why this? "Threat" examines the split-second decisions made during a madman's meltdown. That theme has implications not only for mental health professionals, first responders and teachers, but for all who feel at risk in the grim lottery of mass shooting violence.
---
The 99-Seat Beat appears every Friday, shortlisting theater offerings with an emphasis on smaller venues. Some (but not all) recommendations are shows we've seen; others have caught our attention because of the track record of the company, playwright, director or cast.
See all of our latest arts news and reviews at latimes.com/arts.
ALSO
Actors' Gang extends 'New Colossus,' its tale of immigrant struggle
Reprise musical series tries again to conquer L.A. theater scene
Get our L.A. Goes Out newsletter, with the week's best events, to help you explore and experience our city.
You may occasionally receive promotional content from the Los Angeles Times.