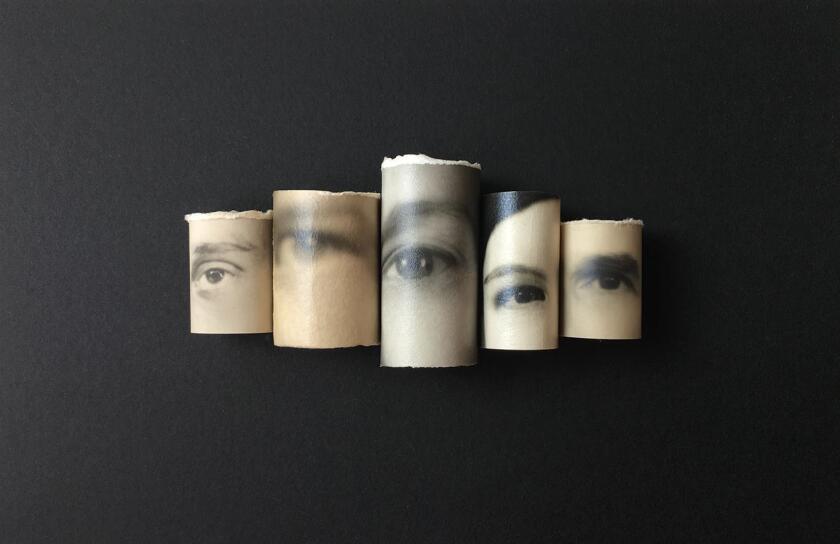 Pity the progeny of the iGeneration. They're not likely to experience the time-warping wonder of discovering old photographs in the attic. That scene of grandma and grandpa waltzing on Tioga Pass will be trapped on a chip, held hostage by obsolete software. How many people print their snapshots anymore?
Jacqueline Woods' work at the Duncan Miller Gallery makes palpable the personal as well as cultural loss attending the shift from analog to digital photography. Woods, a photographer in Ventura, has amassed a sizable collection of found photographs — snapshots that have become estranged from a known source or context — and she uses them as raw material for a series of assemblages. These "Untold Stories," as her show is called, read, visually, more like poems. They're concentrated, built from fragments, and activated by rhythm and rhyme.
Woods edits the information that each picture offers by tearing strips that isolate certain sections. She then rolls these strips into little tubes or scrolls, arranges groups of them in rows or columns, and glues them to white or black backing. "There Are Infinite Variations" features five such cylindrical snippets aligned in a row. Each contains a detail of a head of hair — waves, wisps — and each is printed in a different tonality of warm brown or velvety black. Like a wry little echo chamber, the curls of paper showcase curls of hair in the same spectrum of tones common to both coiffures and photographic prints.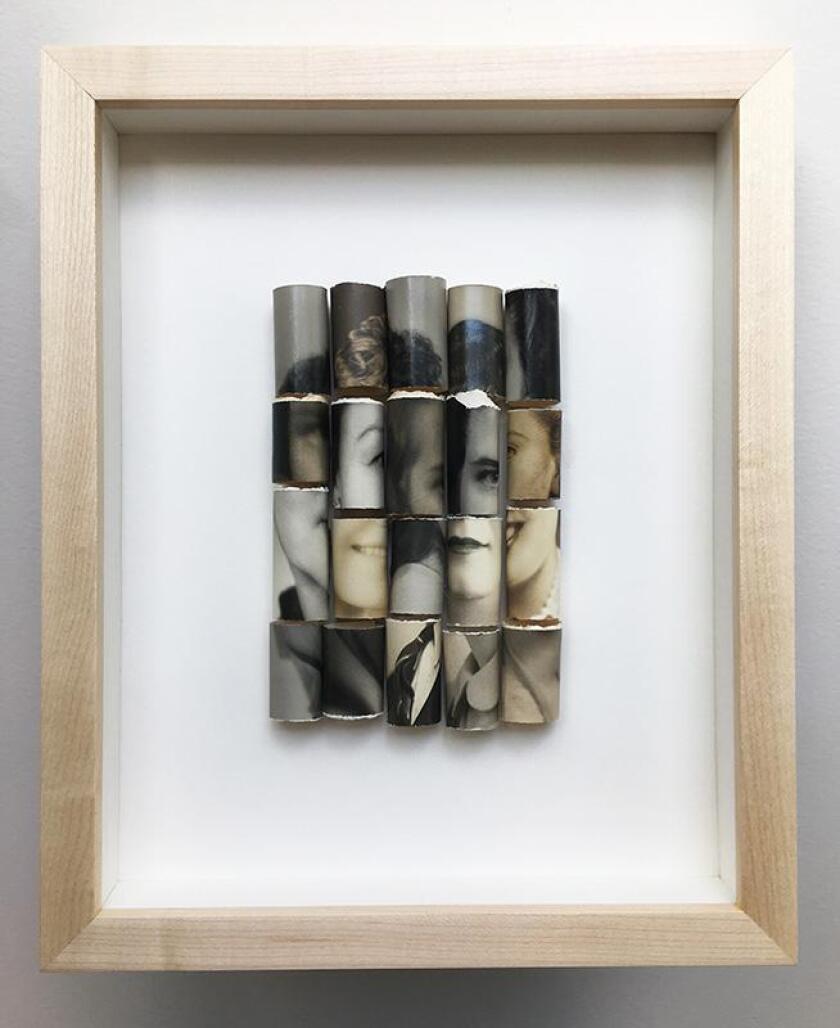 In "Strange Shades of Lipstick," Woods assembles a grid of 20 photographic fragments to conjure a woman's head in composite. She nods to John Muir in "The Mountains Are Calling," with an image of a single ear listening, as it were, to the trees and ridges in an adjacent row of pictures. In some pieces, prints are rolled image-side-in, to expose handwritten annotations on the reverse, legible as poignant, narrative scraps: me, home, the pier, I am.
The work suffers, at times, from a lack of nuance, and the choice of rolled photographs as modules feels less resonant than it might, but by endowing the prints with sculptural dimension, Woods taps into the memory of photographs as physical objects, passed from hand to hand. Such intimate materiality is now a cause for nostalgia. Through its tenderness and charm, Woods' work eases the loss.
Duncan Miller Gallery, Bergamot Station, 2525 Michigan Ave., Santa Monica. Wednesdays-Saturdays, through July 20. (310) 453-1111, duncanmillergallery.com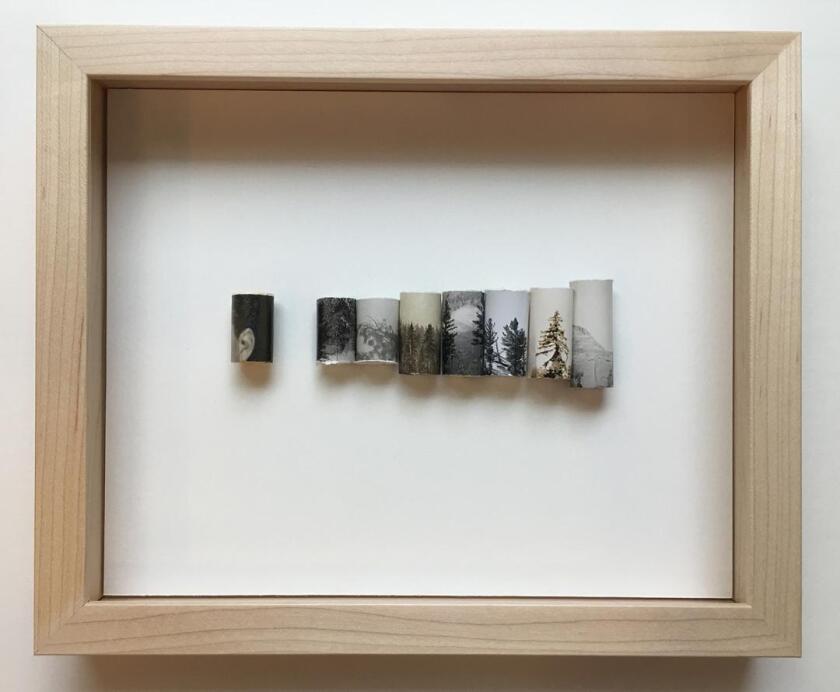 Support our coverage of the local art scene by becoming a digital subscriber.
---