Review: In Katherine Sherwood's nude paintings, disability and race enter the picture
Katherine Sherwood's recent paintings at Walter Maciel Gallery refract art history through the lens of disability. The nudes and floral still lifes are all copies of famous European works by the likes of Ingres, Manet and Van Gogh that have been subtly and not so subtly altered to include suggestions of physical disabilities: walking canes, amputated limbs, brain scans.
Those scans belong to Sherwood herself, who suffered a cerebral hemorrhage 20 years ago that forced her to relearn how to paint with her left hand. The results are intriguing meditations on how body image may change when our own bodies are transformed.
The nudes, which Sherwood has dubbed "Venuses," are large paintings of women in classic, reclining (sexually available) poses. In place of their heads, however, are collaged images of the artist's brain scans. These are adorned with elaborate headdresses created out of tiny fragments of similar imagery. The heads look skeletal, and their juxtaposition with the voluptuous bodies imbues the images with the suggestion of death but also an alien quality. These women are hybrids.
Reinforcing this otherness, Sherwood has rendered the bodies in various skin tones, from pink to brown. It's a small, obvious step away from the whiteness of the traditional nude but an interesting alignment of the struggles of disabled populations with those of marginalized racial groups.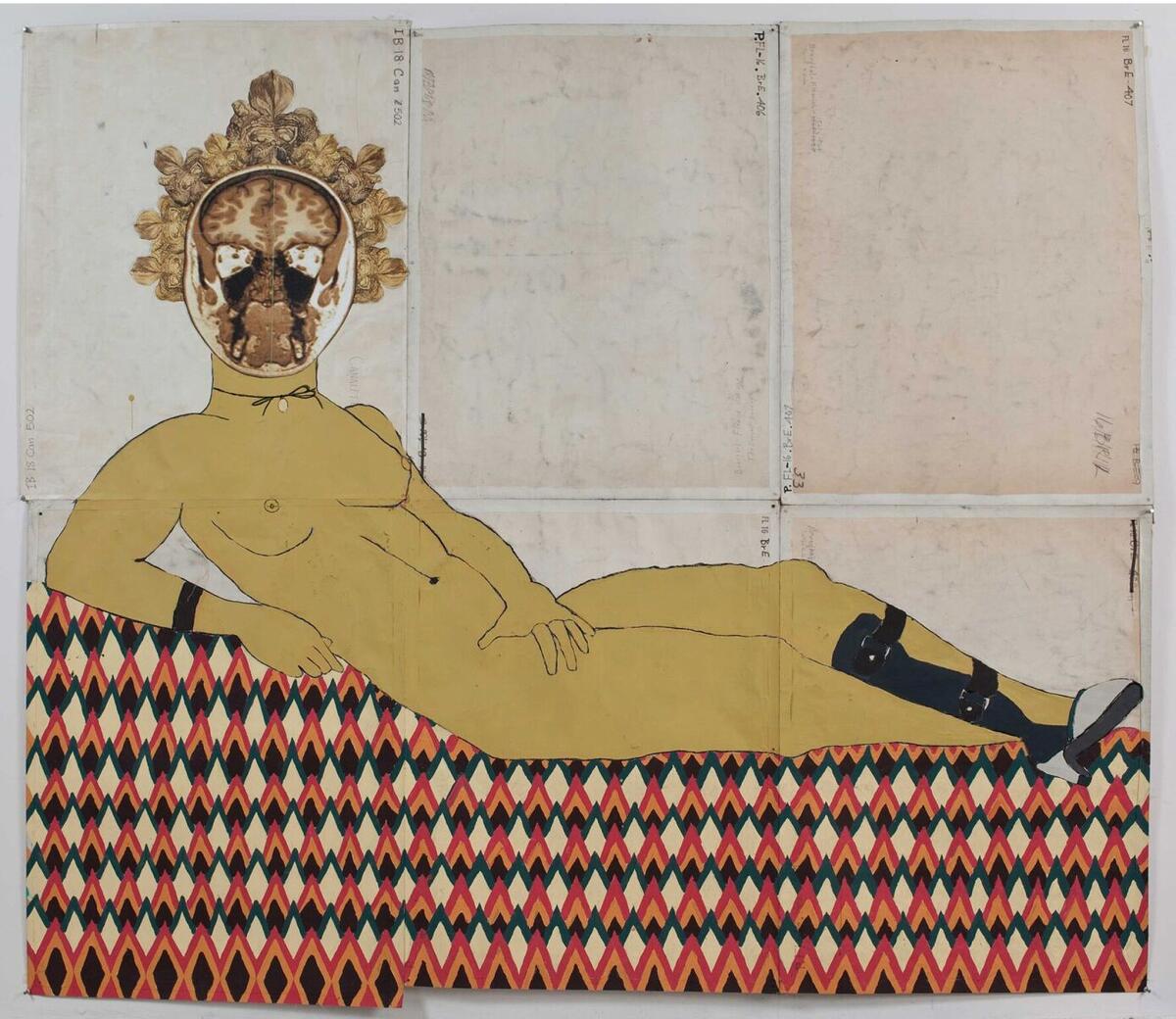 All of the paintings were created on the back of reproductions of famous artworks once used as instructional aids in the art department at UC Berkeley, where Sherwood taught (and I was once her student) until she retired a few years ago. She has left the annotations on the backs of the canvases, so her revised nudes display themselves amid the names of famous male artists such as Renoir, Holbein and Degas. This recycling adds another layer of art historical refusal; the works literally turn the great masters to the wall.
Sherwood repositions the nude from the object of a male gaze to a reflection of disabled reality. Her work reveals how conceptions of a physical ideal might be remapped when our bodies cease to work the way they did, or even if they never worked that way to begin with.
Walter Maciel Gallery, 2642 S. La Cienega Blvd., L.A. Through April 28; closed Sundays and Mondays. (310) 839-1840, www.waltermacielgallery.com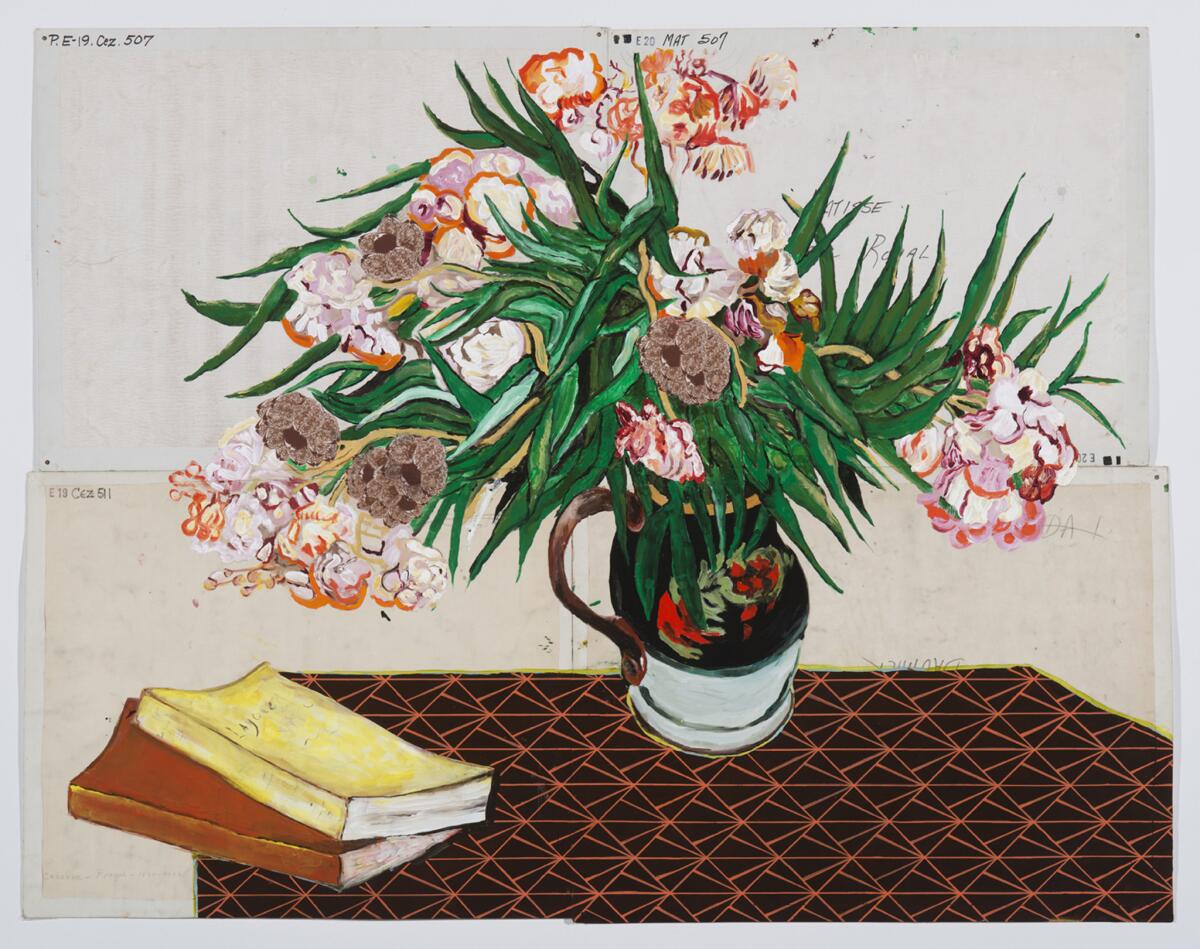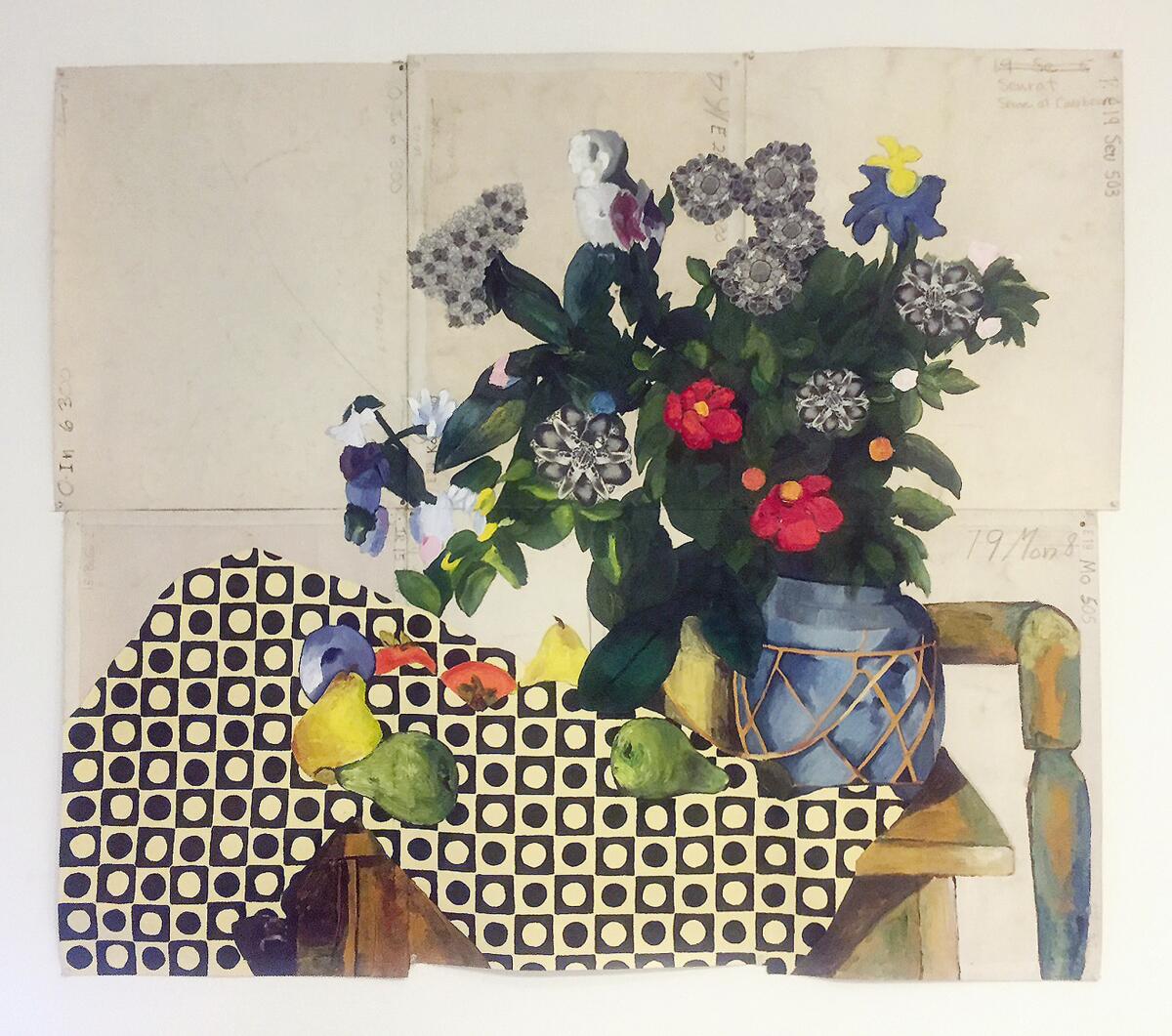 See all of our latest arts news and reviews at latimes.com/arts.
MORE ART
Conservation exhibition aims to show there's a science to Pollock's drips and dribbles
Artist-run space 356 Mission is leaving Boyle Heights
How good is the King Tut exhibition? An art critic weighs in
Get our L.A. Goes Out newsletter, with the week's best events, to help you explore and experience our city.
You may occasionally receive promotional content from the Los Angeles Times.