Review: In Kevin Appel's paintings, windows to utopia are partially shut
Kevin Appel's paintings at Christopher Grimes refer, very obliquely, to two utopian architectural projects: Jean Prouvé's West African prefab house, Maison Tropicale, and Paolo Soleri's experimental Arizona town, Arcosanti.
Neither achieved its full promise — what utopia can? — and Appel's paintings are billed as "hinting at a controlled collapse of utopian ideals." It's too bad they don't do more than hint.
A dominant, repeating motif is a silhouette of a porthole window derived from Maison Tropicale. This form is layered again and again over photographic imagery Appel took of his own collages, incorporating paper cutouts and images of Arcosanti, previous works and various landscapes. The results are something like palimpsests; in some cases the window motif has been layered so many times that the surface is nearly a monochrome.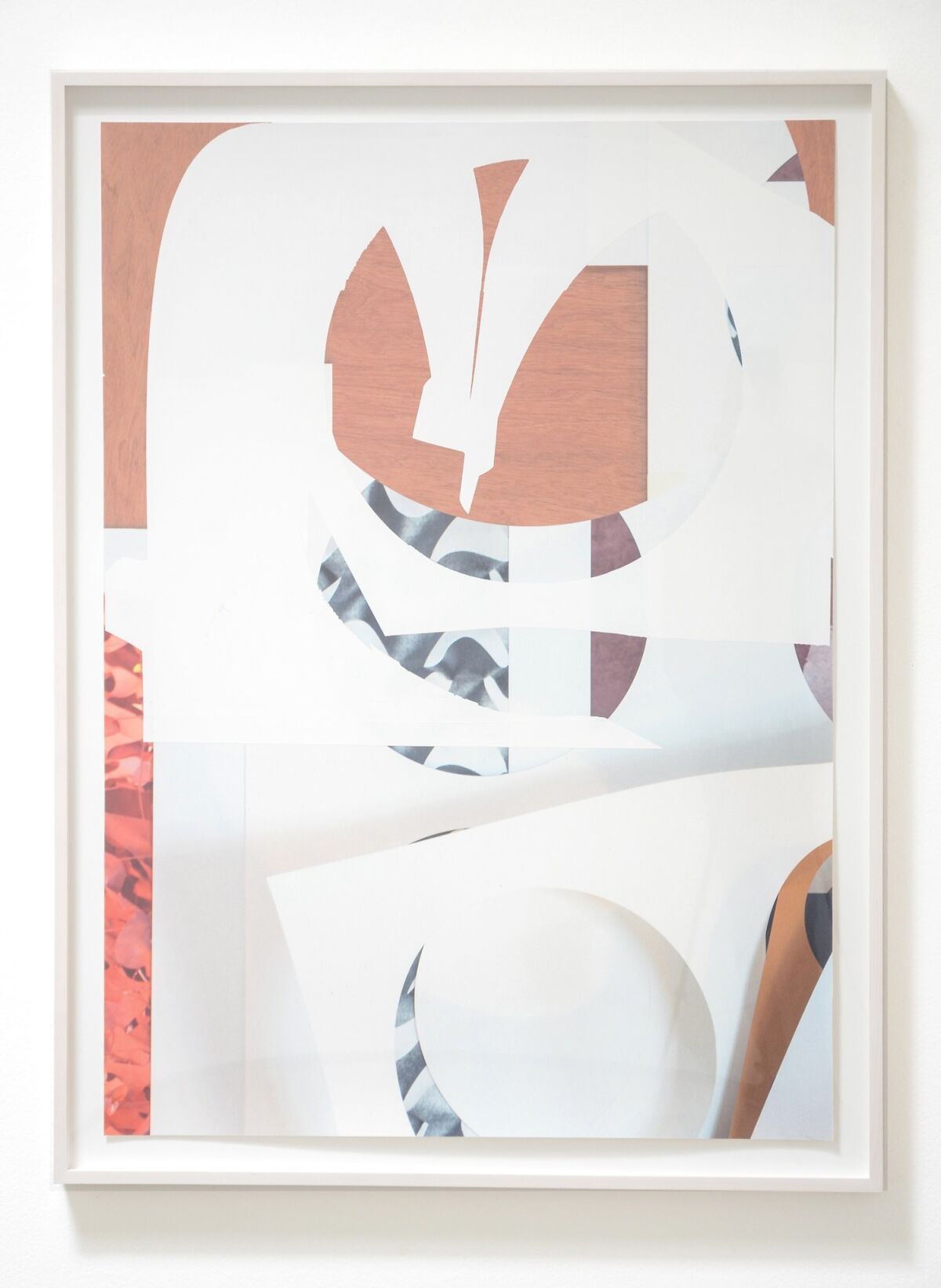 SIGN UP for the free Essential Arts & Culture newsletter »
Appel's use of the window is intriguing, evoking notions of the painting as window as well as the passage of time. The circular openings reveal snippets of the painting's past, which in turn includes Appel's previous creations. In some cases, the works take on an almost sculptural feel as the flat layers of paint contrast with the three-dimensional spaces captured in the photographs. Yet it's impossible to really see what's going on in the background. The windows obscure more than they reveal.
If we think of modernist utopian experiments as a form of negation — discarding tradition and wiping the slate clean — Appel's project is a negation of that negation. That doesn't make it a positive. While there is some fury to the layers and layers of accumulation, the works ultimately come across as dispassionate. They are too decorous, and somewhat solipsistic, caught in their own feedback loop. There's simply not enough at stake.
Christopher Grimes Gallery, 916 Colorado Ave., Santa Monica.Through April 29; closed Sundays and Mondays. (310) 587-3373, www.cgrimes.com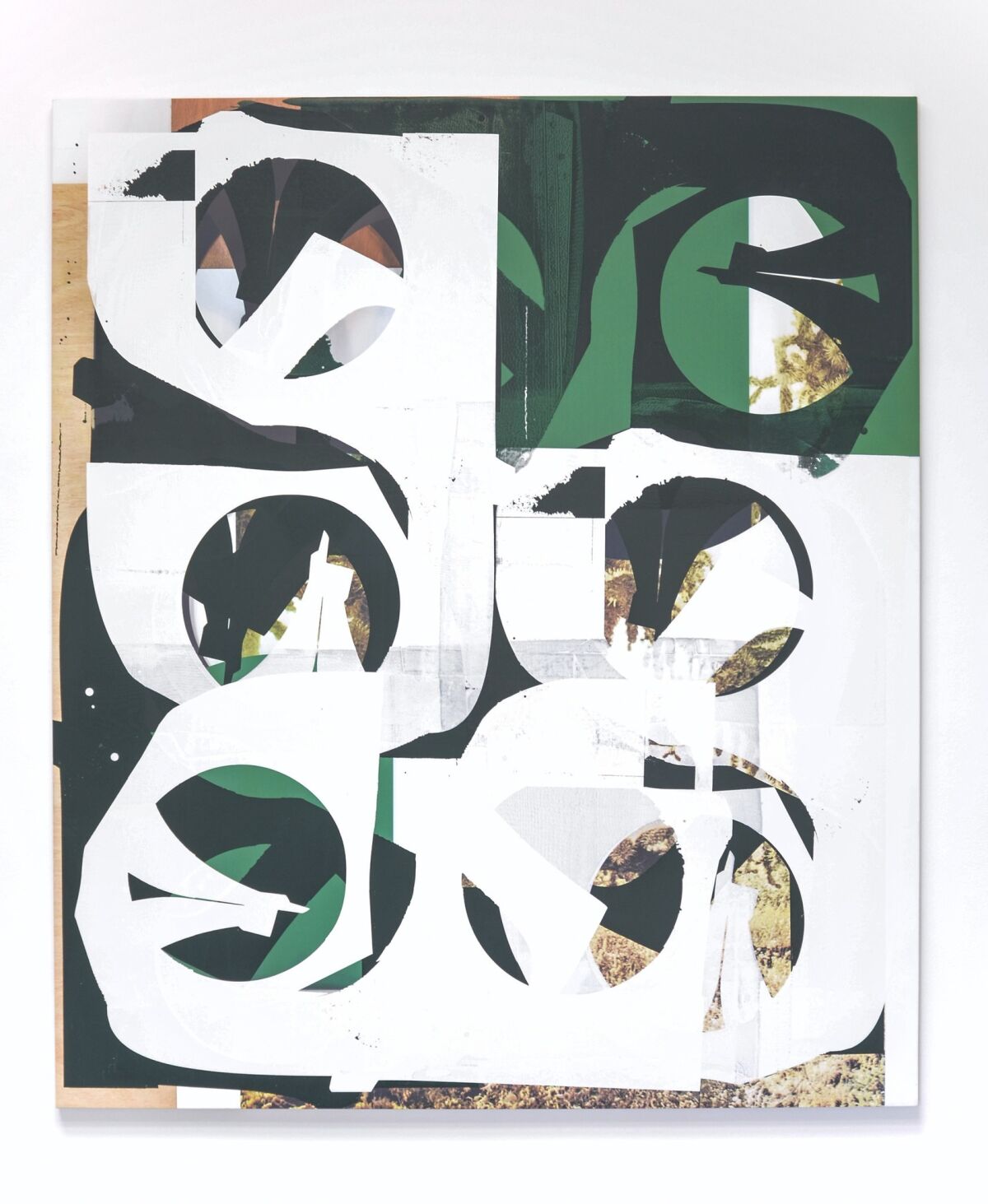 Follow The Times' arts team @culturemonster.
ALSO
L.A. Without the NEA: Series looks at what's lost if agency gets the ax
Auction battles and encounters with royalty: LACMA curator looks back at 24 years of adventures
With bold brush strokes and luminous neon, L.A. painter Mary Weatherford comes into her own
Doug Aitken's 'Mirage': a funhouse mirror for the age of social media
100 missing women: Drawings at African American museum tell a powerful story of loss
Get our L.A. Goes Out newsletter, with the week's best events, to help you explore and experience our city.
You may occasionally receive promotional content from the Los Angeles Times.