A touch of glamour
A commuter gets a good view of Gilbert "Magu" Lujan's modern art project at the Red Line station at Hollywood Boulevard and Vine Street. Lugan covered the vaulted ceiling and walls with hundreds of movie projector reels. Many Metro stations are a trove of modern art pieces and installations. Since 1989, the Metropolitan Transit Authority has set aside one-half of 1% of all rail construction costs toward the creation of original, site-specific artwork. The Hollywood and Vine station probably has the highest concentration of art.
(Gary Friedman / LAT)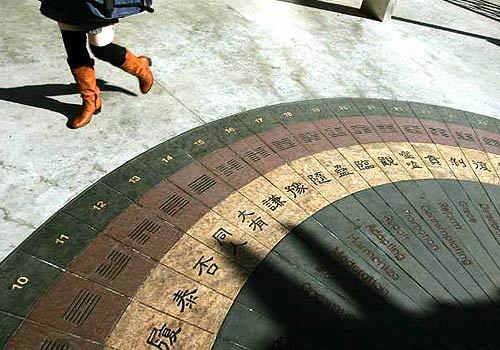 In Chinatown
Chusien Chang's "The Wheels of Change."
(Gary Friedman / LAT)
Gold line
John Valadez's "The First Artists in Southern California: A Short Story" at the Memorial Park station in Pasadena.
(Gary Friedman / LAT)
Above it all
Jonathan Borofsky's "I Dreamed I Could Fly" at the Red Line's Civic Center station has six figures that sway in the air currents.
(Gary Friedman / LAT)
Glass etching
An aquarium at Union Station.
(Gary Friedman / LAT)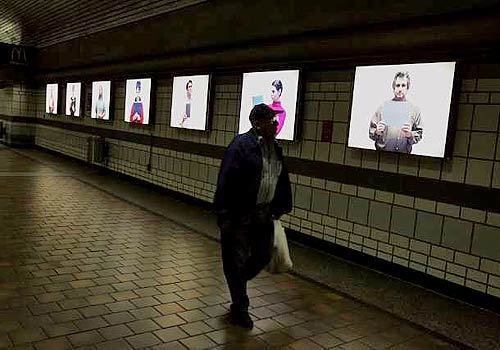 Reading theme
Sam Erenberg's "The Complete Works of Roland Barthes," at the 7th and Metro station.
(Gary Friedman / LAT)
In Long Beach
Terry Braunstein's "Local Odysseys."
(Gary Friedman / LAT)