"Bird in Space," a 73-inch-tall polished bronze sculpture made by Romanian artist Constantin Brancusi in 1927, is a signature work by this leading Modernist. Highly refined abstractions from nature, the sculpture and a companion piece are the first Brancusis in the museum's collection.
(Los Angeles County Museum Art)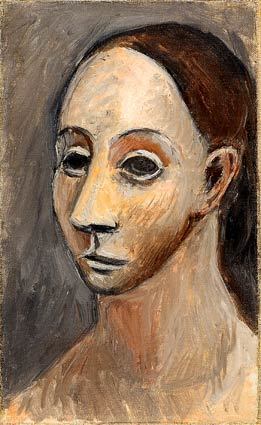 "Head of a Woman," a 1906 Rose Period painting by Pablo Picasso, is an archetypal early work by the Spanish artist who dominated 20th century art. The 13 3/4- by 8 1/2-inch oil is a mask-like portrait, thought to depict the artist's companion Fernande in the style of Iberian sculpture.
(Los Angeles County Museum Art)
"The Cage," a 1950 bronze sculpture by Swiss artist Alberto Giacometti, portrays emaciated figures confined in a box-like space. About 3 feet tall, the spare artwork reflects the postwar sensibility of an artist who focused on human brutality and existential angst.
(Los Angeles County Museum Art)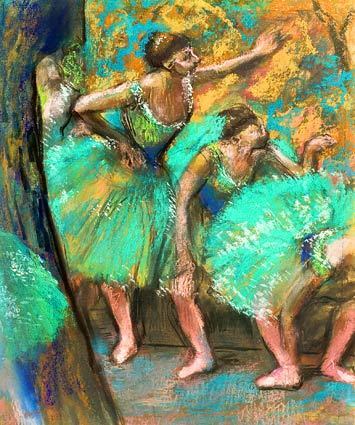 "The Dancers," an 1898 pastel by French Impressionist Edgar Degas, is among the earliest pieces in the Lazarof gift. The abruptly cropped composition is a snapshot-like view of the ballet that epitomizes the artist's talent for stopping motion with extraordinary freedom and verve.
(Los Angeles County Museum Art)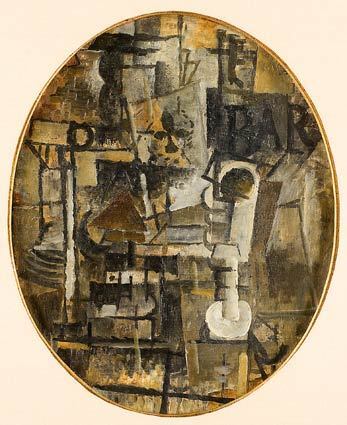 "Glass, Bottle and Playing Card," a 1912 oil painting by French artist Georges Braque, is a classical Cubist work. A collage-like composition that merges different points of view in a new kind of realism, it blends fragments of ordinary objects into a multifaceted oval.
(Los Angeles County Museum Art)