10 Images
2007's crankiest movie critics
Compiled by the Staff of the Los Angeles Times
The critics have weighed in on their picks for the best films of the year. The Oscar season is ramping up.
So far, this much is clear: People love "Ratatouille," "Charlie Wilson's War," "Juno" and "The Bourne Ultimatum" (pictured), among others. In fact, each of those films received more than an 80% approval rating from the Rotten Tomatoes website, which compiles reviews from across the nation.
But if you weren't taken by "Juno's" snappy dialogue, didn't "get" "The Savages" or prefer Bond over Bourne, there's no reason to feel insecure. There are critics who are in your corner, sticking their necks out to offer contrarian takes on some of 2007's most beloved films.
Take a look at those who dared to speak out against the awards-season favorites.
(Universal Pictures)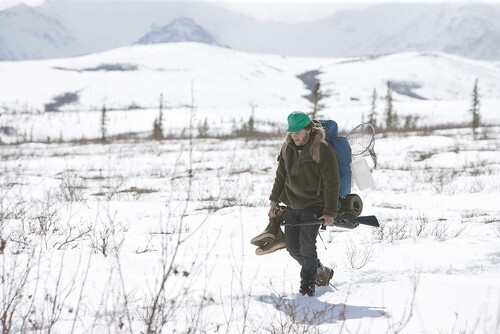 "Into the Wild"
Sean Penn's adaptation of the acclaimed Jon Krakauer book has been talked about by some as an Oscar contender for best picture. Based on the real-life adventures of Christopher McCandless, the carefully crafted film won an 83% approval rating from Rotten Tomatoes and a more than respectable 73 out of 100 on Metacritic.
Yet "Into the Wild" was a matter for debate between
Reel Geezers Marcia Nasatir and Richard Hartog
, with Hartog taking the more negative view:
"Extremely romanticized and impractical.... Alaska is a very good place to lose yourself, and a very bad place to find yourself. To have a whole adventure that ends in death, to discover that you can't be happy unless you share your happiness with somebody, is really taking a sledgehammer to kill a mosquito.... There's a certain smugness to the whole thing."
(Paramount Vantage)
"Juno"
This year's indie film that could, "Juno" has won comparisons to "Little Miss Sunshine" and "Ghost World." It scored 81 out of 100 on Metacritic and a 93% approval rating on Rotten Tomatoes. But New York magazine's
David Edelstein
didn't bite:
"[Juno's] a screwball heroine, but it's the writer, Diablo Cody, and the director, Jason Reitman, who have screws loose.... Or maybe they're just desperate to make their film a chick 'Rushmore' or 'Garden State' — a movie that confers hipness on teens, that makes kids want to use the same slang and snap up the soundtrack and buy the vintage Japanese comics and rent the hack-'em-up DVDs it references."
(Fox Searchlight)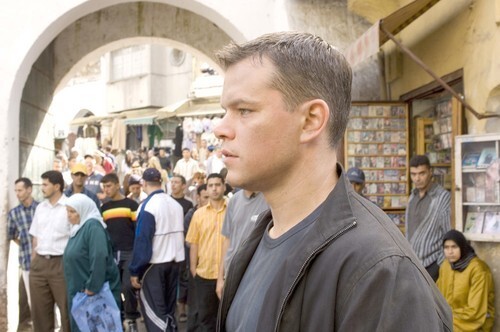 "The Bourne Ultimatum"
Most critics called it one of the best action films of the year, with our own Carina Chocano calling Bourne "the humblest and most relatable existentialist government-made killing machine ever devised," but there were a few "Ultimatum" haters who didn't much care for Matt Damon, or the spy thriller itself.
Fernando F. Croce from CinePassion
: "[Matt Damon's] involuntary flair for springing into an ass-whopping whirlwind is rivaled by his gift for staring into space and projecting smudged flashbacks onto his eyelids."
And
Pete Vonder Haar of Film Threat
got even deeper when discussing the CIA program:
" 'This isn't us.' It isn't? You mean the Central Intelligence Agency, when not failing to accurately assess the stability of the Eastern Bloc or gauge Al Qaeda's capacity to attack the mainland United States, hasn't maintained a 60-year campaign of destabilization, murder and deception? Wow."
(Jasin Boland / Universal Pictures)
"Ratatouille"
Behold the film critic brave enough to bludgeon a Pixar film like a pinata! Worldwide box-office receipts ($615 million) and universal critical praise (96 on Metacritic) don't matter when you write for an alt-weekly newspaper, as does a defiant
Jason Ferguson of the Orlando Weekly
:
"Perhaps if the too-simple story – foodie rat sneaks his way into a Paris kitchen and winds up cooking there – had anything beyond that wearying gag to offer, adults might be willing to tolerate it. Sadly, though, beyond the stunning animation (they finally got hair right!), there's little to recommend besides the fact that it's a touch better than 'Shrek the Third.' "
(Disney / Pixar)
"Enchanted"
Although
Film Threat's Matthew Sorrento
didn't pan Amy Adams' breakout performance as Giselle in Disney's "Enchanted," he didn't feel the film's magic:
"Disney, how can we loathe thee? Let us count the ways.... Before she goes mod, Giselle, like many Disney maidens, is a warped male fantasy: a gullible beauty who exists to find a man. Disney comments on its own tradition's artificiality to push a hohum sentiment."
(Barry Wetcher / Disney)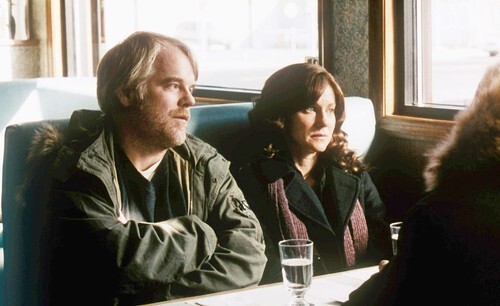 "The Savages"
For fans of indie films, actors Philip Seymour Hoffman and Laura Linney can do no wrong. Critics agreed, and the film received a 91% rating on Rotten Tomatoes.
N.P. Thompson of Willamette Week
begged to differ:
" … Philip Seymour Hoffman? The single most unprepossessing and overrated actor of his generation has been granted yet another starring role.... Alexander Payne executive-produced this outing from Jenkins, and the Payne-ful touch is evident: condescension as a substitute for humor, cheap irony as a stunt-double for insight."
(Andrew Schwartz / Fox Searchlight Pictures)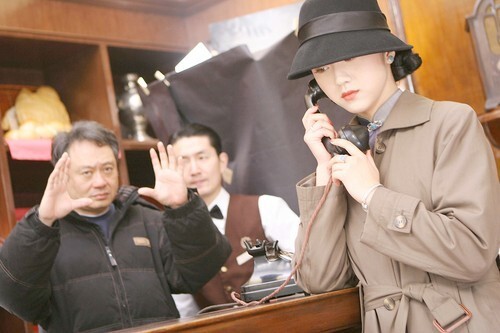 "Lust, Caution"
The winner of the Venice Film Fest's Golden Lion award, Ang Lee's film received rave reviews from the art-house crowd but didn't fare as well in the court of public opinion, rating a 64% on Rotten Tomatoes and 5.5 out of 10 on Metacritic. Some critics also were not charmed.
Stephanie Zacharek of Salon.com
chimed in with a few choice words:
"The sex scenes -- intense, affecting and emotionally raw -- are the best thing about this frustratingly limp movie.... Lee may believe he's seducing us, but all he's really doing is clearing his throat: He has confused foreplay with preamble."
(Chan Kam Chuen / Focus Features)
"American Gangster"
Ridley's Scott's latest has already earned close to $200 million worldwide, racked up three Golden Globe nominations and a raft of critics' awards, and scored a lofty 76 out of 100 on Metacritic. But
Salon's Stephanie Zacharek
isn't having any of it:
"Scott also includes -- to an almost laughable degree -- plenty of unpalatable shots of needles penetrating not just virgin skin but assorted boils and bruised veins, and there's also the obligatory shot of a bewildered-looking toddler wailing plaintively next to his OD'd mother. Scott wants to be conscientious, but he also wants to titillate and excite us. Those goals can bump against each other uncomfortably, and at the very least, Scott seems aware of that."
(David Lee / Universal Pictures)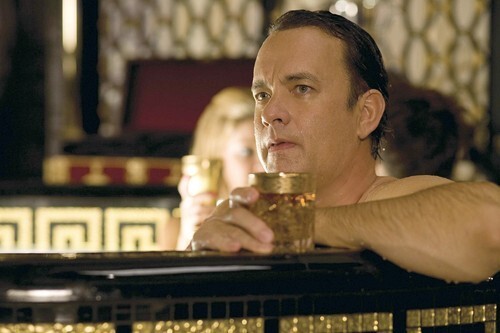 "Charlie Wilson's War"
You might think mega-stars Tom Hanks and Julia Roberts would rally the troops straight into the megaplex. But since its open less than two weeks ago, Mike Nichols' latest has a worldwide box office of just $34 million and a meager Metacritic approval of 68. Betting against the Hollywood star power involved is clearly not one of
Austin Chronicle critic Kimberley Jones'
fears:
"Perhaps there was some confusion – should we play this as a lark or a lesson in geopolitical unrest? – or maybe there was some studio involvement to defang the politics; whatever the case, the noncommittal 'Charlie Wilson's War' treads a good-natured but yawning in-between."
(Francois Duhamel / Universal)