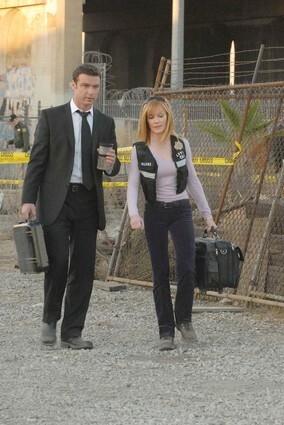 8 Images
CBS falling from No. 1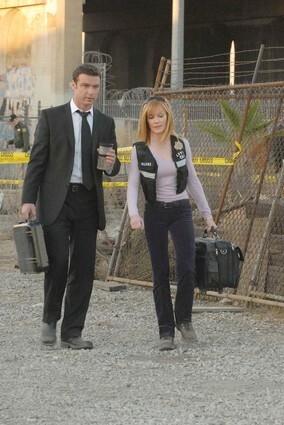 Led by scripted fare such as "CSI," pictured here with Liev Schreiber, left, and Marg Helgenberger, CBS has earned bragging rights as America's top network in 1999, 2001, 2003 and ever since. But this season, CBS will almost certainly forfeit its crown as America's No. 1 network in total viewers, as measured by Nielsen Media Research.
Read the story:
CBS losing 'most watched' status.
(CBS)
Fox, the youngest and most youth-seeking of all the major networks, forever a laggard in the race to reach the most American TV sets, is poised to grab the No. 1 crown for the first time. Through Feb. 24, Fox had edged CBS in average prime-time viewers, 11.3 million to 10.9 million, and its advantage is likely to swell as "American Idol," with Randy Jackson, left, Paula Abdul and Simon Cowell, builds to its May finale.
(FOX)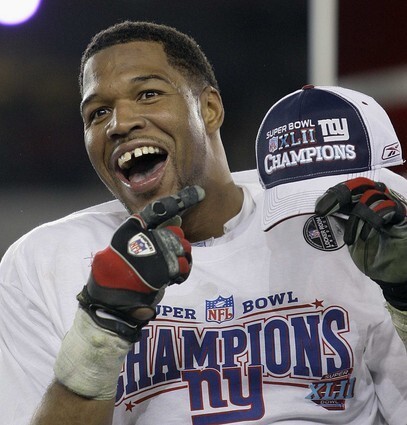 Fox got a huge boost last month from its record-breaking telecast of the Super Bowl, which had New York Giants defensive end Michael Strahan celebrating. But even tossing aside the big game as an anomaly, CBS noses ahead by just 400,000 viewers or so, a disparity Fox could easily overcome by season's end.
(David J. Phillip / Associated Press)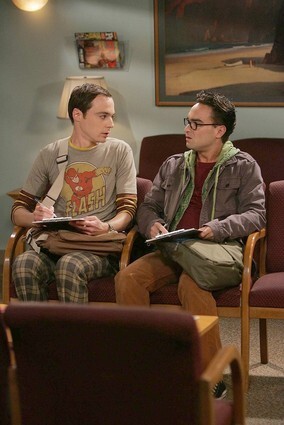 With a heavy reliance on scripted fare, CBS was hit hard by the writers strike. "CSI: Crime Scene Investigation," long CBS' top regular series, ran its last original episode, written before the strike, on Jan. 10; it won't return with another until April 3. The involuntary hiatus afflicted most of the rest of CBS' lineup as well, including the promising freshman sitcom "The Big Bang Theory" (pictured, with Jim Parsons, left, and Johnny Galecki).
"I don't think there's anyone who's going to read anything into this season," said David Poltrack, CBS' executive vice president of research and planning. "Our dominant franchise is scripted programming, and we have been without it for most of the season."
(CBS)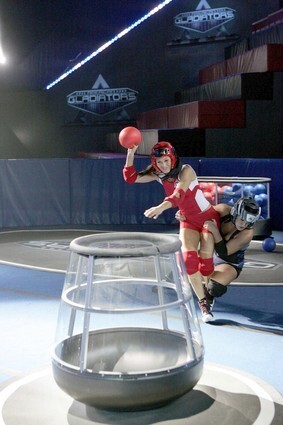 During the scripted layoff causted by the writers strike, Fox has been piling up huge numbers with "American Idol" and, to a lesser extent, its lie-detector game show "The Moment of Truth."
And NBC, for instance, moved to replace its struck programs with quick-to-produce reality fare such as "American Gladiators" (pictured), a plan that's yielded mixed benefits but has at least kept ratings from wilting entirely in certain time periods.
(NBC)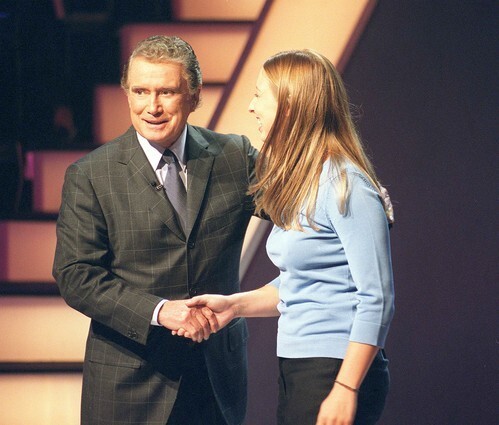 It happened before.
Twice in the last decade, CBS has surrendered the total-viewer race mostly to killer unscripted shows on rival networks: "Who Wants to Be a Millionaire" (pictured, with host Regis Philbin, left, and Emily June) on ABC in 1999-2000 and now Fox's "Idol."
(ABC)
Although CBS has "Survivor," the average audience for that franchise is now about half the 29.8 million viewers for "Survivor II" back in '01. Time to refresh!
(CBS)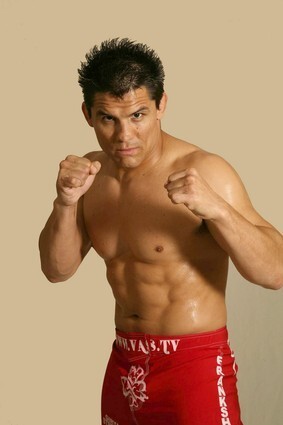 Changes ahead?
Last week CBS confirmed that on Saturday nights it would start airing mixed martial arts bouts, a kind of reality and sports hybrid designed to appeal to young adults.
Pictured: Frank Shamrock, a former Ultimate Fighting Championship light-heavyweight champion, is one of the stable of fighters employed by Elite XC, which has signed a deal with CBS to produce four mixed martial arts fight cards during the next year.
Read the story:
CBS losing 'most watched' status.
(Showtime)