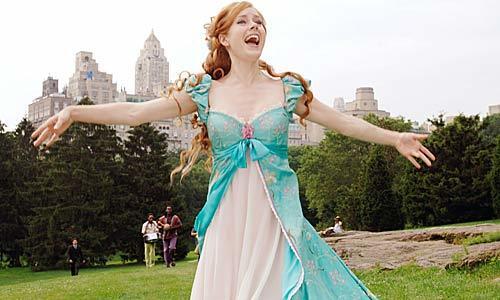 7 Images
'Enchanted's' Disney-inspired moments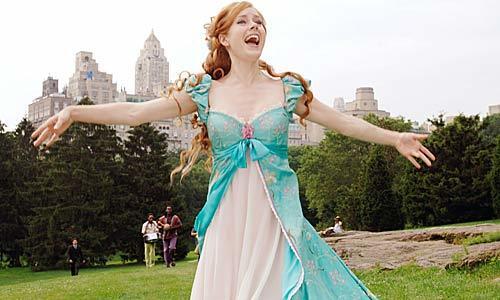 By Susan King, Los Angeles Times Staff Writer
Disney's new live-action/animated comedy is earning rave reviews for its unconventional tale about an animated princess named Giselle who is cast out of the kingdom by an evil queen only to suddenly finds herself in the midst of real-world New York City. But the laugh-out-loud romance doesn't completely break with tradition. The film is chock full of winking nods to classic Disney films.
Here are a few Disney-inspired moments from "Enchanted."
(Disney)
Giselle (Amy Adams) and Robert (Patrick Dempsey) dine at Belle Notte, after the restaurant in "Lady and the Tramp."
(Disney)
Giselle is based on a compilation of Snow White, Cinderella, Ariel, Belle from "Beauty and the Beast" and Aurora from "Sleeping Beauty."
(Disney)
Queen Narissa's (Susan Sarandon) transformation into a dragon harks back to the evil Queen Maleficent's makeover in "Sleeping Beauty."
(Disney)
Like Snow White, Giselle talks with animals. The "Happy Working Song" that Giselle sings while she spruces up Robert's home is a tribute to "Whistle While You Work."
(Disney)
Paige O'Hara, who was the voice of Belle, is the star of a soap opera Prince Edward (James Marsden) watches on TV.
(Disney)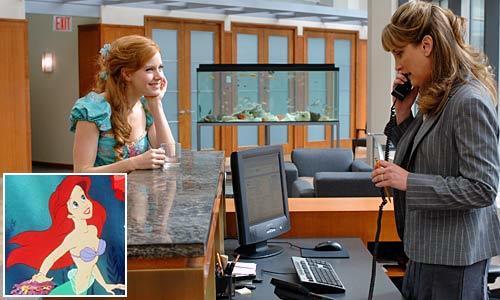 Jodi Benson -- who was the voice of Ariel in "The Little Mermaid" -- is Sam, the secretary to attorney Robert Philip (Dempsey.)
(Disney)