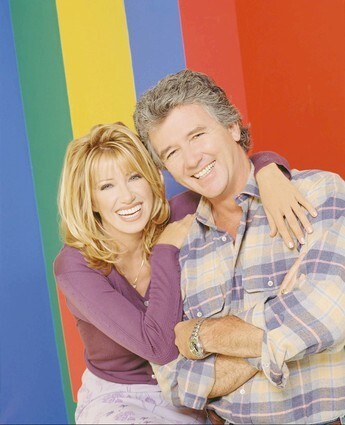 8 Images
Powerhouse pairings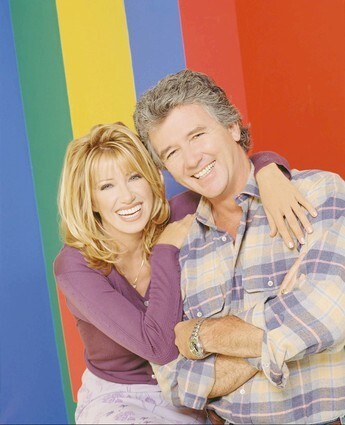 Patrick Duffy and Suzanne Somers: "Step By Step"
Combine one part sexy '70s blond sitcom icon with one part '80s prime-time soap stud and mix it together with a Brady-style bunch. What do you get? Well, apparently ABC TGIF sitcom success. When Patrick Duffy and Suzanne Somers returned to network TV to serve up some family fun, viewers chose to stay tuned for seven seasons.
Grade:
Pass
Surprisingly Duffy and Somers had chemistry; though the show was corny, it served up laughs suitable for the whole family.
(CBS)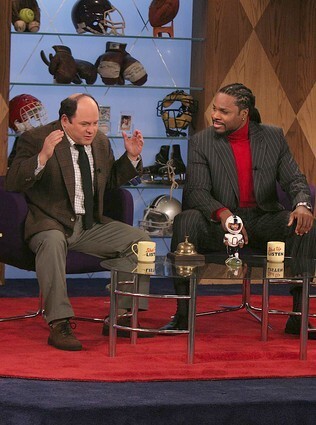 Jason Alexander & Malcolm Jamal-Warner: "Listen Up!"
Pairing Seinfeld's George Costanza with a Cosby Kid in a comedy about the life of a popular sportswriter sounded like a recipe for success. But Jason Alexander's witty banter with funny sidekick Malcolm Jamal-Warner couldn't save the show from the ax. Was the so-called "Seinfeld" curse to blame? Some thought so, but we think it was because the show just wasn't that funny.
Grade:
Fail
Though there were high hopes for a cast member to succeed post "Seinfeld," Alexander didn't strike gold on this one.
(CBS)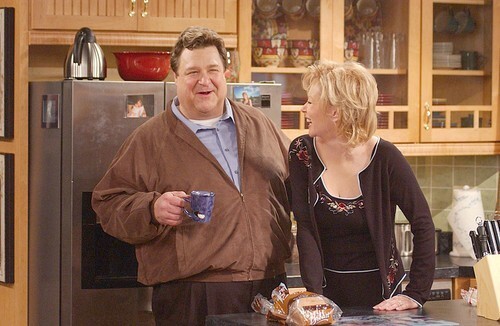 John Goodman & Jean Smart: "Center of the Universe"
Sometimes having two super big-shots can hurt a show more than help it. Expectations get raised to impossible levels. Hopes are unreasonably high. That's what happened with 2004's "Center of the Universe," starring "Roseanne" alum John Goodman and Jean Smart of the beloved "Designing Women." And with Olympia Dukakis playing a grandma, this show had almost nowhere to go but down.
Grade:
Major Failure.
There's no such thing as a sure thing.
(Warner Bros. Television)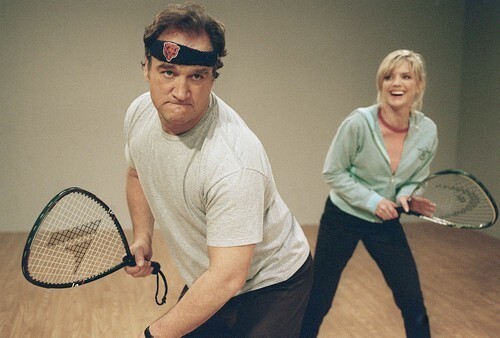 Courtney Thorne-Smith & Jim Belushi: "According To Jim"
Like many sitcoms on the air right now, "According to Jim" features a lazy man's man and his gorgeous wife. Jim Belushi of "SNL" and Courtney Thorne-Smith of "Melrose Place" come from opposite sides of the entertainment universe, but they work together; laughs come easy and often.
Grade:
Pass
Although critics have no interest in it, American audiences do; thanks to outstanding popularity and an Emmy nomination, the show will be back next season.
(Touchstone Television)
Tina Fey & Alec Baldwin: "30 Rock"
The "30 Rock" coupling of Tina Fey and Alec Baldwin was an odd one. She was the head writer on "Saturday Night Live" (who burst into the public's awareness when she started reporting fake news); he was a borderline washed-up movie star. But put them together and Shazam! They took down "Studio 60" in a matter of months.
Grade:
Pass
It took awhile for this show to find its voice, but now critics love it. All it needs now are better ratings.
(Mitchell Haaseth / AP)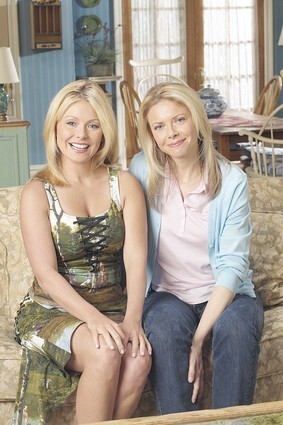 Kelly Ripa & Faith Ford: "Hope & Faith"
It should have been a treat! Two former soap stars who had broken out of the daytime drama box to become household names starring together in "Hope & Faith," a show about a former soap opera star and her normal sister. Kelly Ripa, who left "All My Children" to co-host "Live With Regis and Kelly," played the drama queen; Faith Ford, who did stints on "Another World" and "One Life to Live," played the down-to-earth mom.
Grade:
Fail.
The two ladies had great chemistry, but it was the writing that took this show off the air.
(ABC)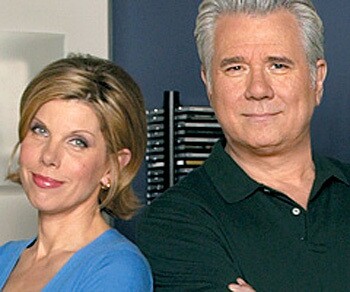 Christine Baranski & John Larroquette: "Happy Family"
As "Friends" and "Frasier" drew to the end of their runs, NBC frantically scrambled to keep "must-see" TV comedy alive. One attempt was pairing snarky sidekick Maryann from "Cybill" with Assistant D.A. Dan Fielding from "Night Court" in the ill-conceived sitcom "Happy Family." The show sounded fun in theory: Twenty-something kids who refuse to move out. But in practice, it was short on laughs.
Grade:
Fail
Baranski and Larroquette could only do so much with the mediocre material, and the supporting cast of children didn't help matters.
(NBC)
Katey Sagal & John Ritter: "8 Simple Rules"
John Ritter of "Three's Company" and Katey Sagal of "Married With Children" emerged from the shadows to portray the parents of three rowdy children on "8 Simple Rules." The dynamic between a popular teenage girl and her overprotective father kept viewers interested. When John Ritter died suddenly, the show remained on the air for two years without him.
Grade:
Success.
The show, however, was finally canceled because of sagging ratings after Ritter's death.
(ABC)