"Dr. Seuss' Horton Hears a Who!," which goes ultra-wide at 3,954 theaters riding respectable reviews, will easily be No. 1 and could haul in ticket sales of $55 million or more.
(Blue Sky Studios / AP)
Last weekend's top movie, Warner Bros.' prehistoric epic "10,000 B.C.," was deemed only moderately mammoth by certain cynical media types after it opened to $36 million.
(Associated Press)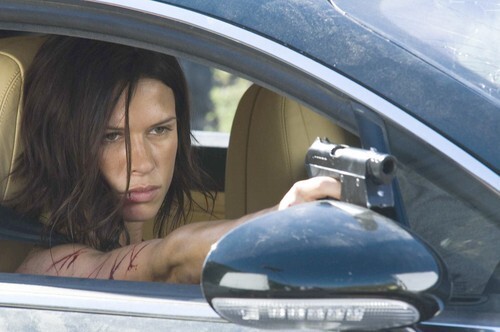 Produced for $19 million,
"Doomsday"
is a hard-edged, apocalyptic thriller aimed at fans of such movies as "Land of the Dead" and "28 Days." It has a low-profile cast and carries an R for "strong bloody violence," as the ratings board put it.
(Jay Maidment / Universal Pictures)
Colin Farrell (lower right) stars as Jimmy Egan in New Line Cinema's upcoming "Pride and Glory."
(Glen Wilson / New Line Cinema)