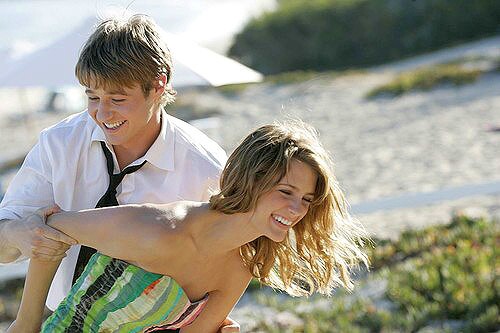 9 Images
Mischa Barton: Life in Pictures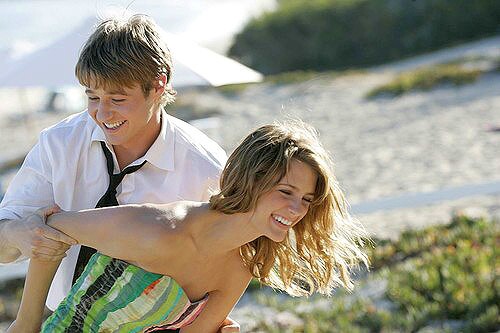 "The O.C."
"The O.C."
The leggy blonde strutted into our collective consciousness in 2003, back on Season One of "The O.C." Now, no matter how many other parts she plays, Mischa Barton will always be Marissa Cooper. She starred on the oddly addictive series until the end of the third season, when her character was killed off. Fans were aghast. What would "The O.C." be without Marissa? Answer: Nothing. The series was pulled one season after Marissa's death. (Pictured with Benjamin McKenzie)
(J. Viles / FOX)
Mischa on the small screen
Mischa on the small screen
Like many actresses, Mischa has appeared on a soap opera; in her case it was "All My Children" in 2006.
(WireImage)
Mischa on the big screen
Mischa on the big screen
In 1999, before Mischa became a household name, she acted in "The Sixth Sense". She was the vomiting girl under the bed! Remember? (Pictured with "Sixth Sense" co-star Haley Joel Osment)
(WireImage)
Model behavior
Model behavior
Mischa has modeled for Calvin Klein, Bebe, Dooney & Bourke, Neutrogena and more. She's such a good model that she even managed to convince consumers that Keds were cool.
(Bryan Bedder / Getty Images)
Musicians "Addicted" to Mischa
Musicians "Addicted" to Mischa
Catch Mischa in the music videos for Enrique Iglesias' "Addicted" and James Blunt's "Goodbye My Lover".
(WireImage)
Mischa's man
Mischa's man
From 2004 until 2005, Mischa was linked to notorious party-boy Brandon Davis. Brandon's grandfather was a billionaire oil tycoon, and Brandon is most famous for calling Lindsay Lohan derogatory names on tape.
(Jim Smeal / BEImages)
Out on the town
Out on the town
In addition to her acting credits, Mischa has enjoyed considerable popularity as a result of her party girl reputation. She's often seen coasting past the velvet rope at Hyde, or partying alongside Lohan, Richie and Hilton.
(WireImage)
Name calling
Name calling
Mischa has as many detractors as she does fans. Gossip blogger Perez Hilton loves to hate her, calling her "Mushy Fartone" and mocking her incessantly.
(WireImage)
Style star
Style star
Mischa makes up for her questionable taste in men with her impeccable taste in clothing. There are entire websites devoted to deconstructing her outfits and selling knockoffs of her every article of her clothing. She looks great in anything, but most of the time, she sports short shorts, blousy tops, knit caps, and gladiator sandals.
(WireImage)