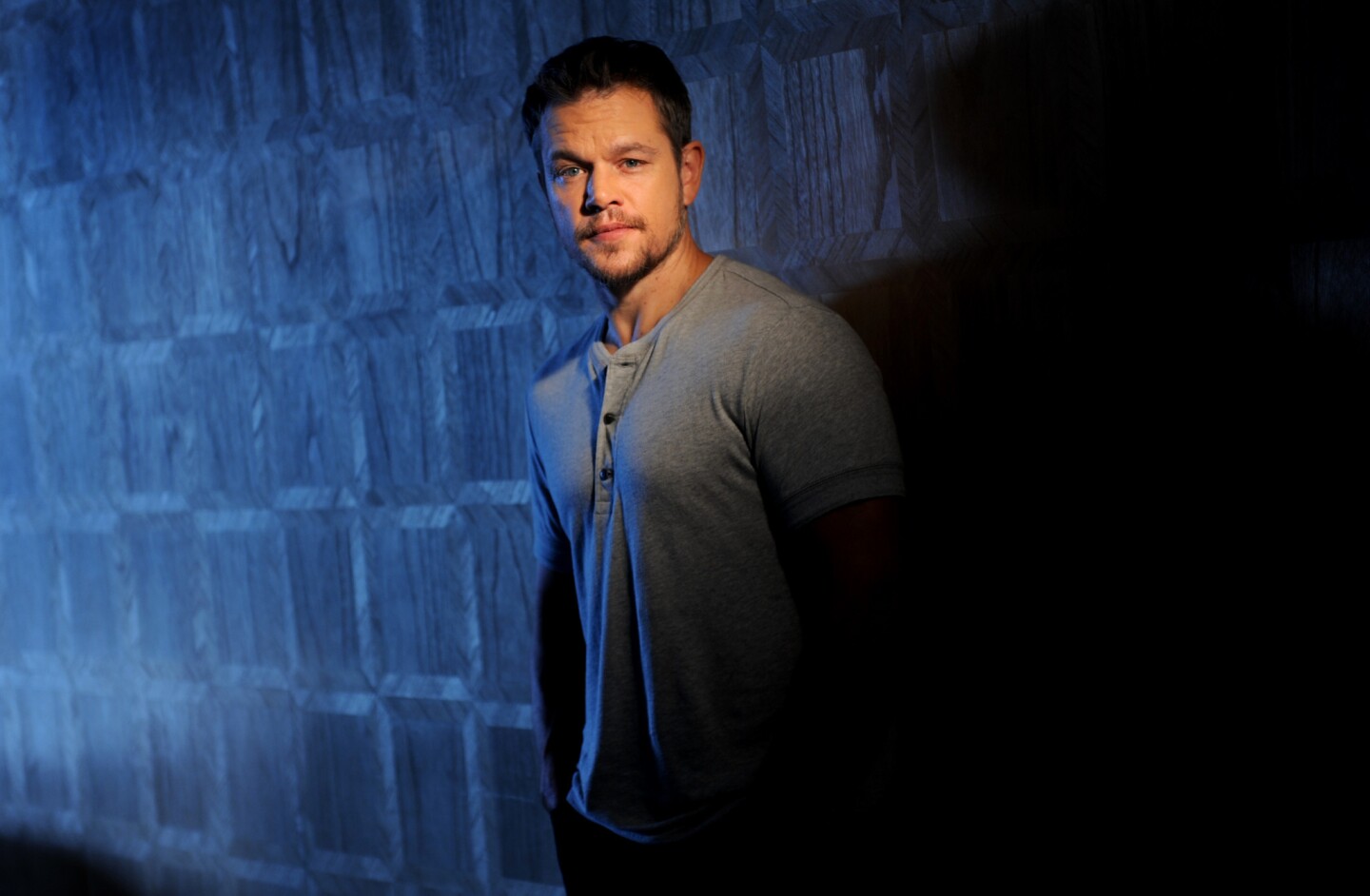 18 Images
Matt Damon: Career in pictures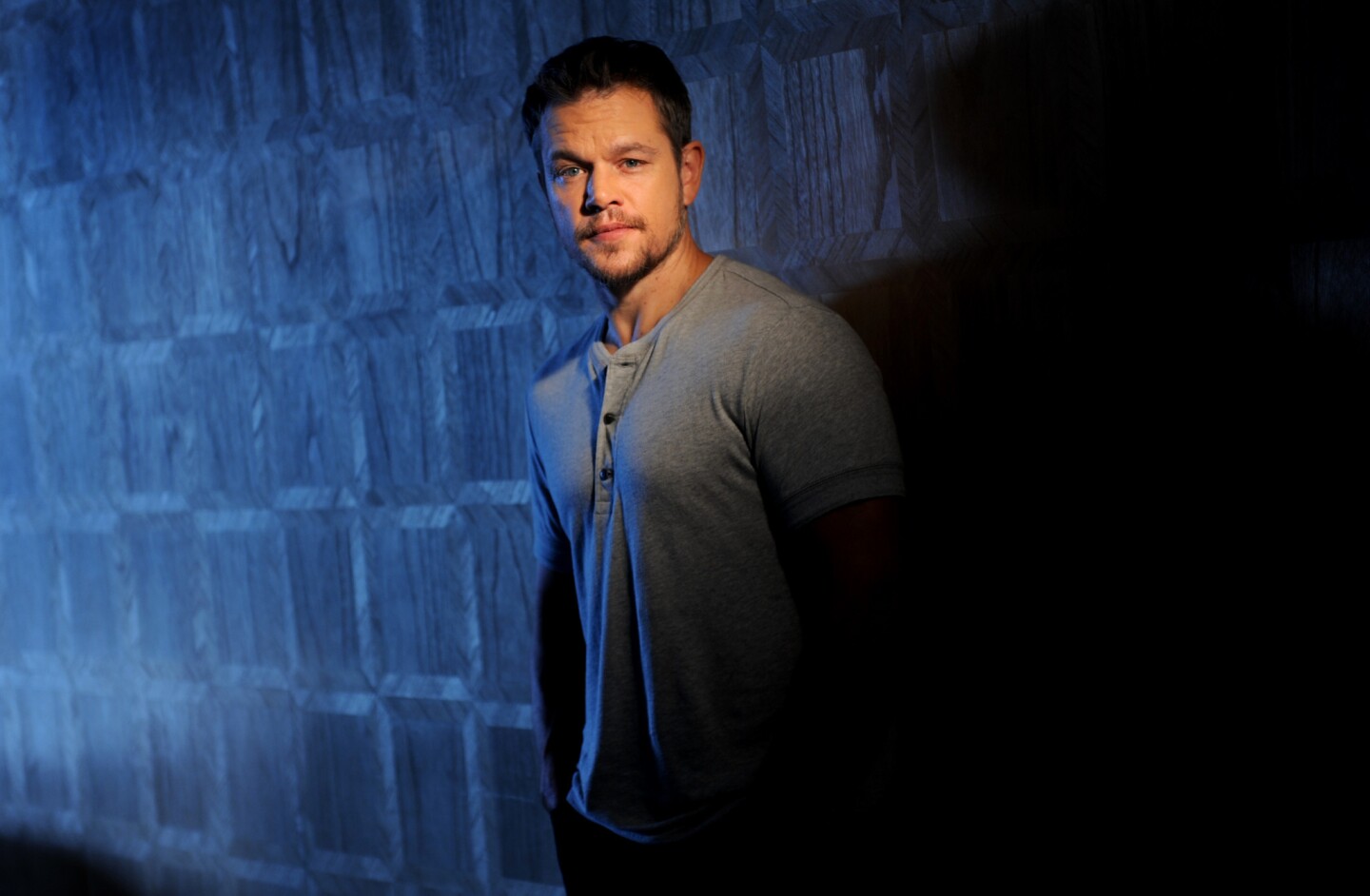 Matthew Paige Damon was born in Cambridge, Mass., on Oct. 8, 1970. Damon enrolled in 1988 at Harvard University, where he appeared in several stage productions and made his feature debut with a bit part in 1988's "Mystic Pizza." He dropped out in 1992 to pursue acting full time.
(Wally Skalij / Los Angeles Times)
No Matt Damon retrospective is complete without including his Cambridge high school pal turned Hollywood collaborator Ben Affleck, left. They've worked together on several films, including the Oscar-winning "Good Will Hunting," and launched the reality series "Project Greenlight" together in 2001.
(Yukio Gion / Associated Press)
After small roles in films such as 1992's "School Ties" -- which also featured Affleck -- "Geronimo: An American Legend" (1993) and ""Courage Under Fire" (1996), Damon landed his first starring role in Francis Ford Coppola's John Grisham adaptation "The Rainmaker."
(James Bridges / Paramount Pictures)
Damon's breakthrough came with 1997's "Good Will Hunting," which he and Affleck co-wrote and co-starred in. Minnie Driver, left, and Robin Williams also starred. Gus Van Sant directed.
(George Kraychyk / Miramax Films)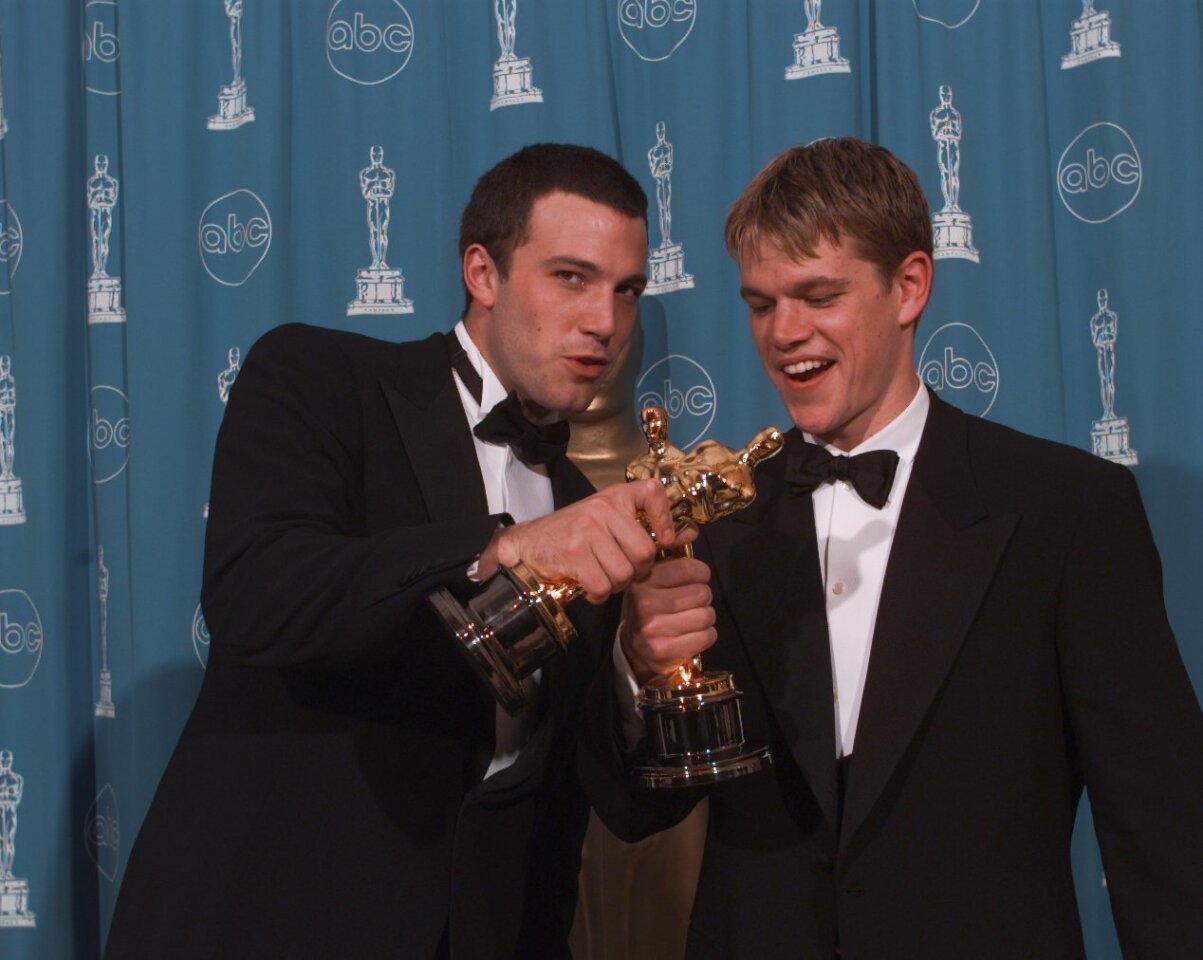 Old friends Affleck, left, and Damon shared the Oscar for original screenplay for "Good Will Hunting" at the 1998 Academy Awards. Affleck would later win the best picture Oscar for 2012's "Argo."
(Ken Hively / Los Angeles Times)
Steven Spielberg provided Damon with a key early role as the title character in the 1998 Oscar winner "Saving Private Ryan." Damon, center, was joined by Tom Hanks, left, Edward Burns, right, Vin Diesel, Tom Sizemore and others in the WWII drama.
(David James)
Among their many projects together, Damon, left, and Affleck starred in Kevin Smith's 1999 religious comedy "Dogma." Two years later, the duo spoofed their "Good Will Hunting" characters in Smith's "Jay and Silent Bob Strike Back."
(Darren Michaels)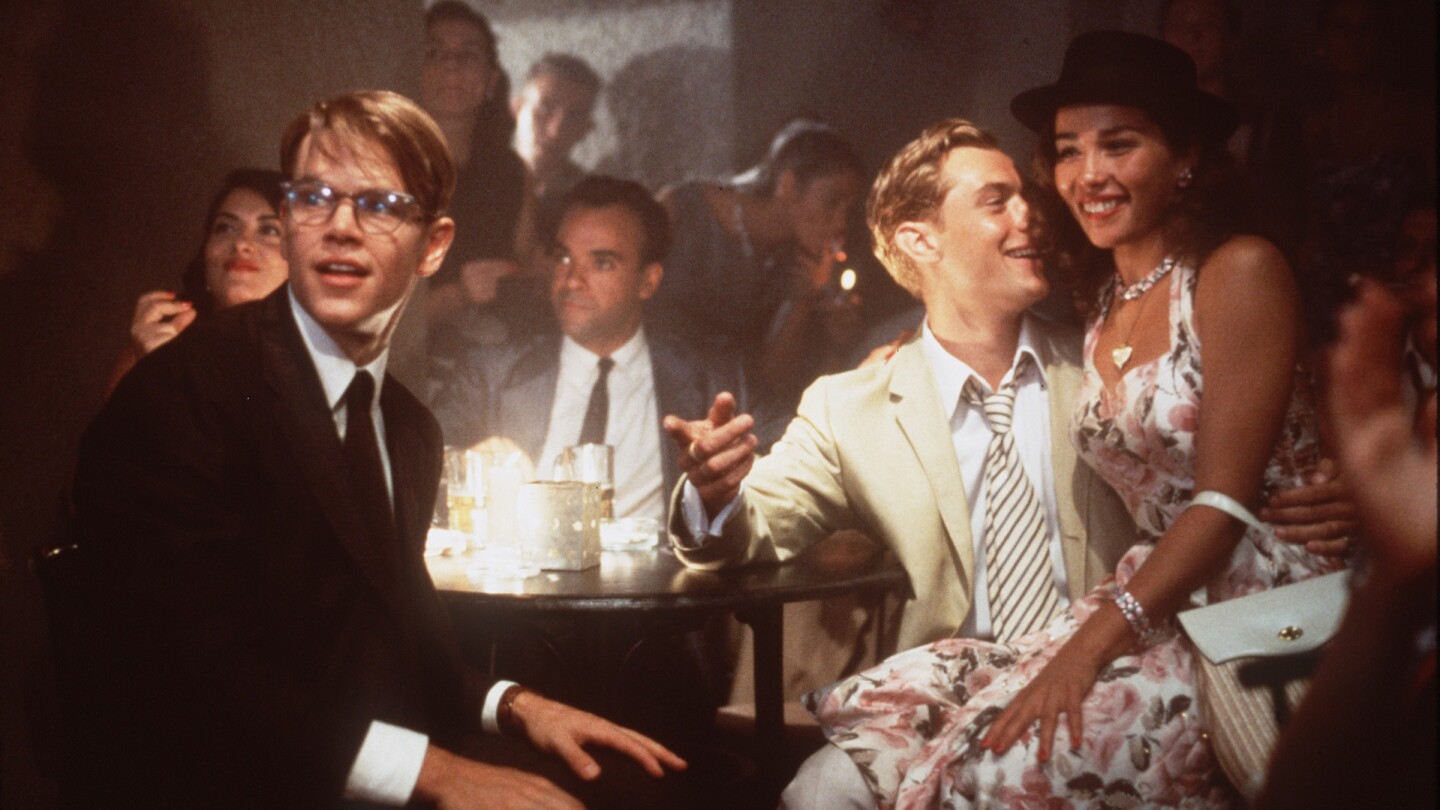 Damon, left, drew acclaim as a murderous sociopath opposite Jude Law, right, Gwyneth Paltrow and Cate Blanchett in 1999's ""The Talented Mr. Ripley.""
(Phil Bray / Paramount Pictures)
When it came time for Hollywood to remake the Rat Pack caper "Ocean's 11" in 2001, director Steven Soderbergh assembled an all-star cast including, from left, George Clooney, Brad Pitt, Damon, Elliott Gould and Don Cheadle. Sequels followed in 2004 and 2007. Damon re-teamed with Soderbergh several times in subsequent years.
(Bob Marshak / Warner Bros)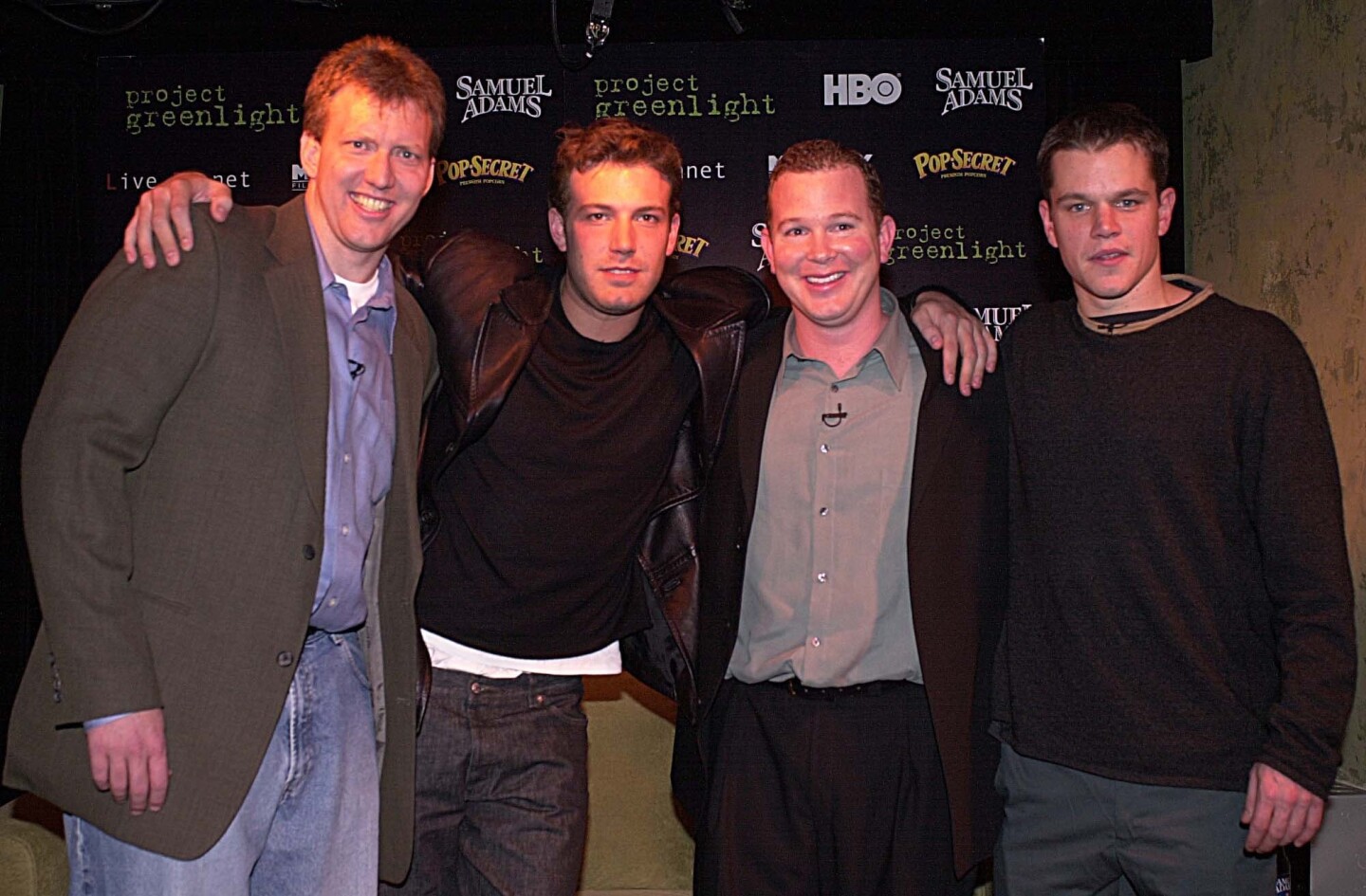 In 2001, Damon and Affleck joined producer Chris Moore to create "Project Greenlight," an HBO documentary series intent on discovering up-and-coming filmmakers. The show aired in 2001, 2003 and 2005, and was ressurrected earlier this year.

From left, Moore, Affleck, Season 1 winner Pete Jones and Damon.
(Jeff Kravitz / Film Magic)
The role for which Damon is probably best-known is as amnesiac superspy Jason Bourne. He first appeared as the Robert Ludlum-created character in 2002's hit ""The Bourne Identity" and reprised the role in the sequels "The Bourne Supremacy" (2004) and "The Bourne Ultimatum" (2007). After sitting out 2012's "The Bourne Legacy," Damon is rejoining the franchise.



(Egon Endrenyi / Universal Studios)
After romances with fellow movie stars Minnie Driver and Winona Ryder, Damon married former Miami bartender Luciana Bozan Barroso in 2004. She and Damon have four daughters.
(Wally Skalij / Los Angeles Times)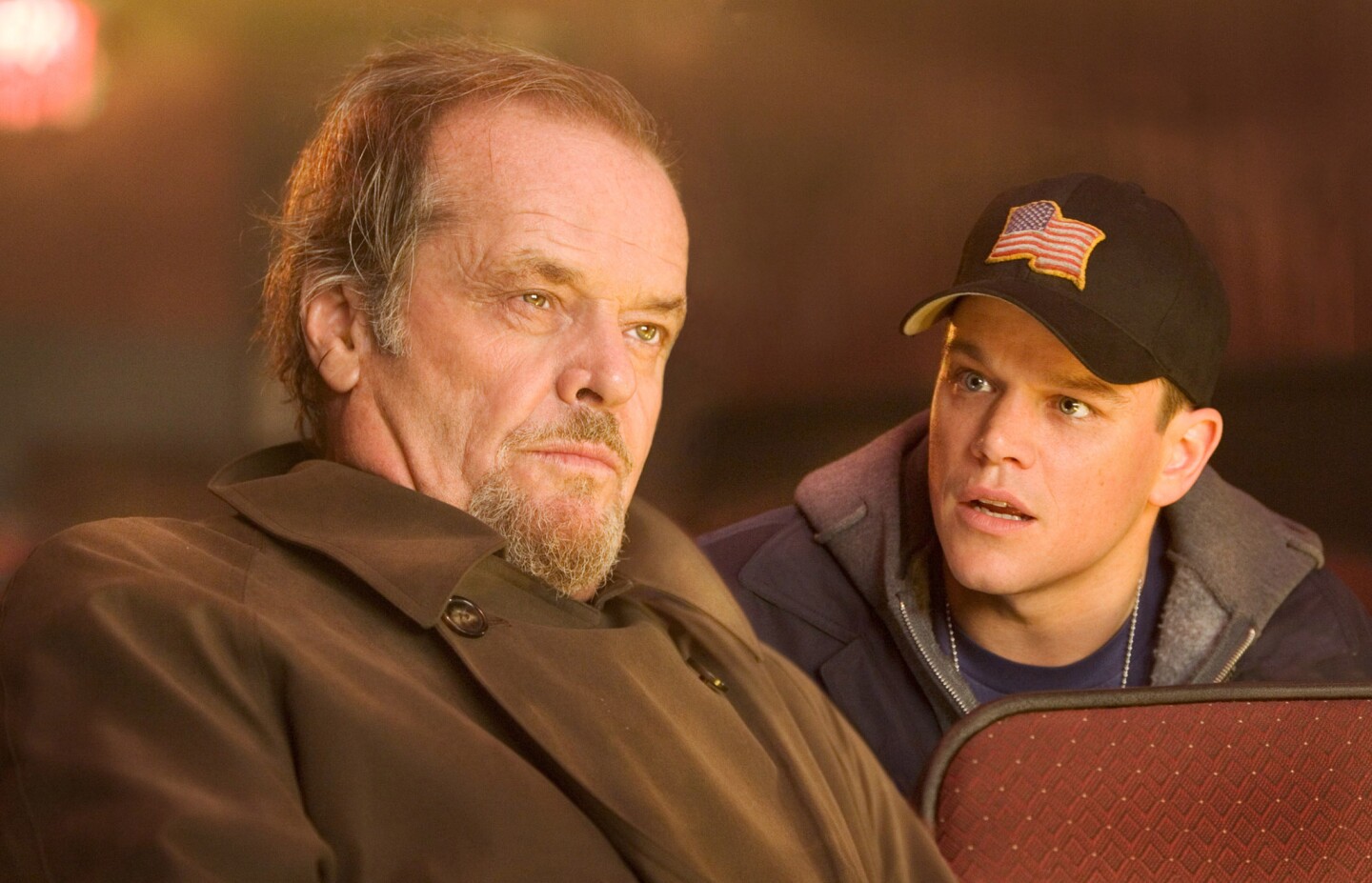 Damon, right, was part of the all-star cast of Martin Scorsese's 2006 Oscar winner "The Departed," which also included Jack Nicholson, left, Leonardo DiCaprio, Vera Farmiga and Mark Wahlberg.
(Andrew Cooper / Warner Brothers Pictures)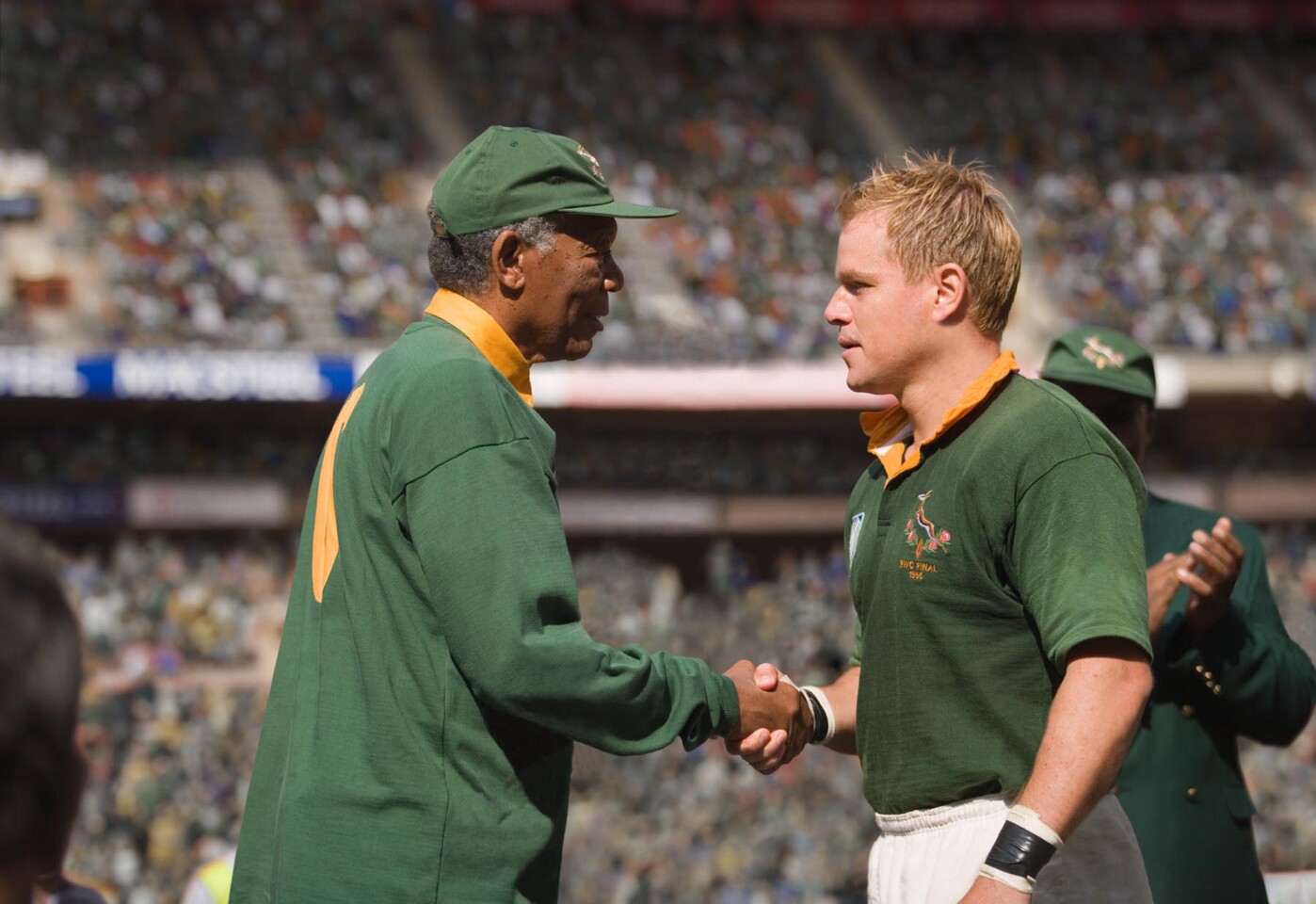 Damon, right, earned a supporting actor Oscar nomination for his role in Clint Eastwood's "Invictus." Co-star Morgan Freeman, left, was nominated in the lead actor category for his performance as Nelson Mandela. Damon re-teamed with Eastwood for 2010's "Hereafter."
(Keith Bernstein / Warner Bros.)
Damon went out west to play a Texas Ranger named LaBeouf in the Coen brothers' take on the classic western "True Grit" in 2010. It was nominated for 10 Oscars but went home empty-handed.
(Wilson Webb / Paramount Pictures)
In 2013, Damon, left, once again partnered with Soderbergh for HBO's "Behind the Candelabra." Michael Douglas, right, won an Emmy for his performance as flamboyant music icon Liberace, while Damon's performance earned Emmy and Golden Globe nominations.
(Claudette Barius / HBO)
Damon reunited with Cate Blanchett, right, and director-star George Clooney in 2014's "The Monuments Men."
(Claudette Barius / Columbia Pictures)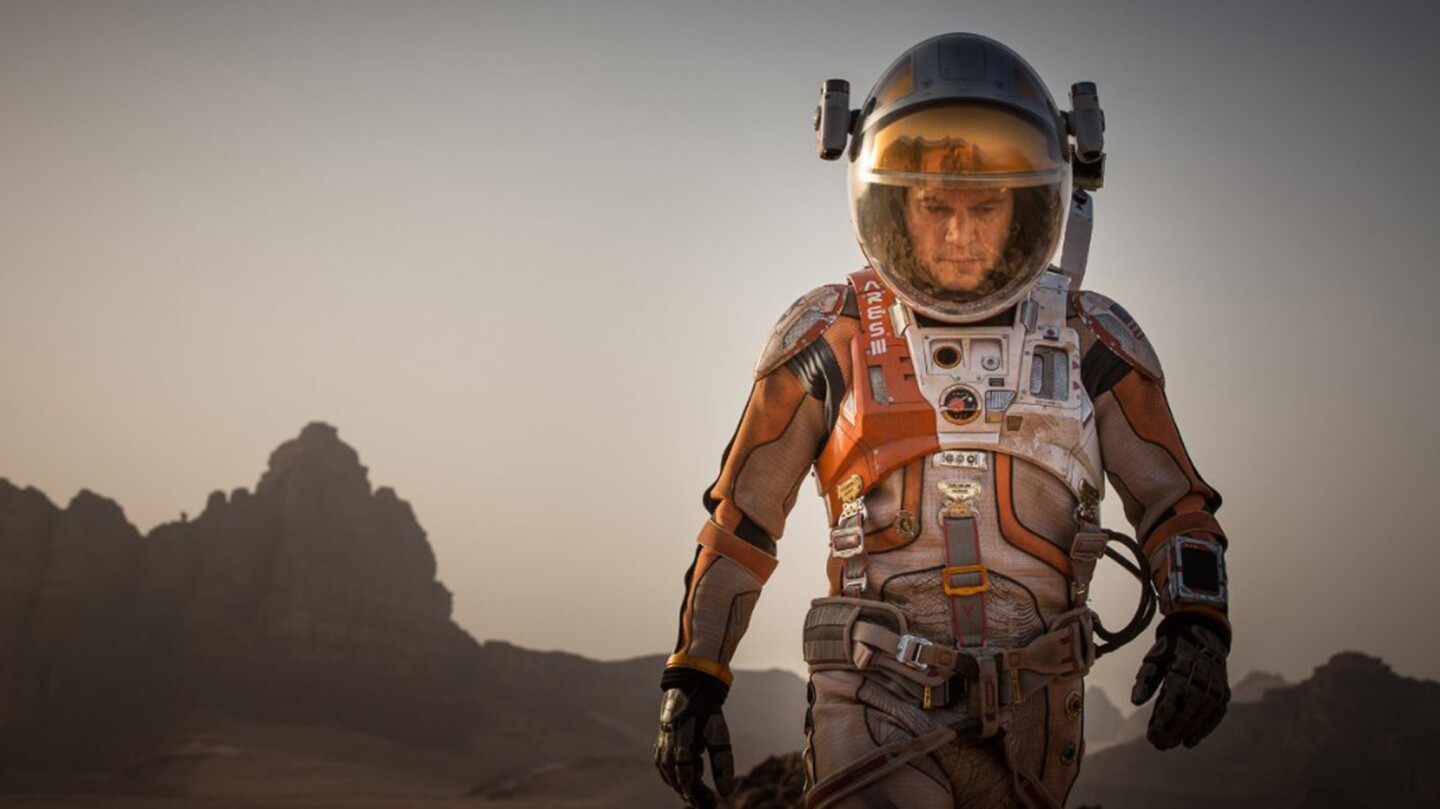 Damon plays astronaut Mark Watney in Ridley Scott's "The Martian," and will soon reprise his signature role as Jason Bourne.
(Aidan Monaghan / TNS)