10 Images
Patrick Swayze: Life in Pictures
The Swayze effect
Patrick Wayne Swayze, a Houston native, is a dancer, actor, singer, songwriter and all-around Renaissance man. Swayze the actor is best known for his roles in movies like "Dirty Dancing" as the romantic leading man, though he had his forays into action and tough-guy parts. People Magazine's Sexiest Man Alive (in 1991) was one of films' biggest names after a string of late-1980s, early 1990s hits.
(WireImage)
Twinkle toes and rebels
Swayze began his career as a dancer appearing in Disney on Parade as Prince Charming, but he saw his first successes in youth-oriented rebellious films like "The Outsiders" (1983), "Red Dawn" (1984) and "Youngblood" (1986).
(Associated Press)
'Dirty' fame
"Dirty Dancing" was meant to be a little movie. The 1987 hit took the world by storm and made Swayze and Jennifer Grey household names. The low-budget film was the first to sell 1 million copies in the home video market and has earned $300 million worldwide since. "The 'Star Wars' for girls" is one of the most popular films ever released, box office champ or not.
(Vestron Pictures)
Even 'SNL' big
As the host of 'Saturday Night Live,' Swayze performed in a classic skit competing with the late Chris Farley to become the newest Chippendale male dancer. Despite being one of the sexiest actors on the screen at the time, it was a tough decision!
(NBC)
See-through hit
Like "Dirty Dancing," the popularity of "Ghost" was not expected. It made over $200 million in the U.S., and $500 million overseas. And the film's pottery-wheel love scene, in which "Unchained Melody" by The Righteous Brothers plays in the background, has become iconic and synonymous with movie love scenes.
(Paramount Pictures)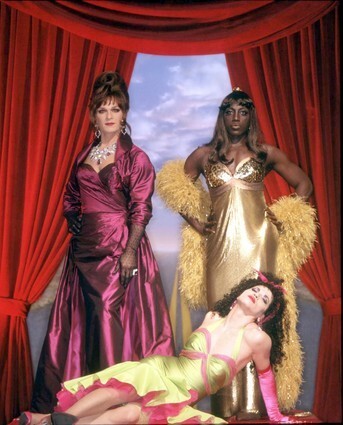 Departure
The onetime heartthrob veered from his macho status in "To Wong Foo, Thanks for Everything, Julie Newmar." He, along with Wesley Snipes and John Leguizamo, play stranded drag queens trying desperately to get to Hollywood from New York.
()
Love blooms
Swayze has been married to his wife, Lisa Niemi, since 1975. The couple have apparently been an item since Lisa began taking dance lessons from Swayze's mother at the age of 15.
(WireImage)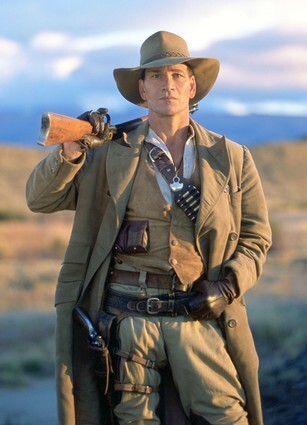 Big hopes
Like Jack Ryan and Dirk Pitt, Allan Quartermain is a well-known name in literary action circles. Swayze took on the role in "King Solomon's Mines," with many believing the movie could lead to Indiana Jones-like success and sequels on TV. It wasn't to be.
(Hallmark Entertainment)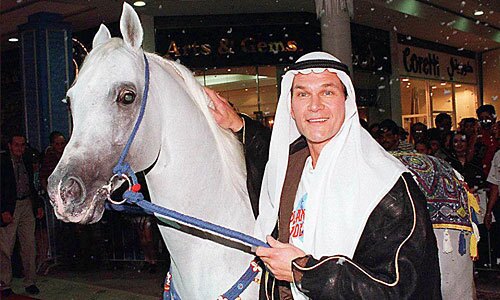 Retreat
Patrick Swayze attended a clinic to overcome alcoholism after his sister Vicky committed suicide in 1994. In what seemed to be a therapeutic move, the actor spent time at his New Mexico and California ranches breeding Arabian horses.
(Jorge Ferrari)
After bouts with alcoholism, broken appendages, the death of his sister and a sliding career, Swayze now has a new ailment to overcome. The actor was diagnosed with pancreatic cancer and is being treated for the disease while completing two projects: a film, "Powder Blue," and a television movie titled "The Beast." According to Dr. George Fisher, Swayze's physician, he has a very limited amount of disease and appears to be responding well to treatment.
(Bruce Gilbert / For the Times)