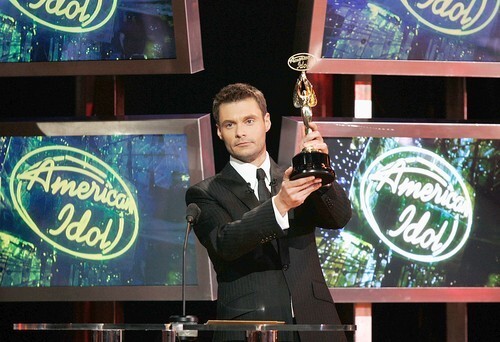 3 Images
Ryan Seacrest: Life in pictures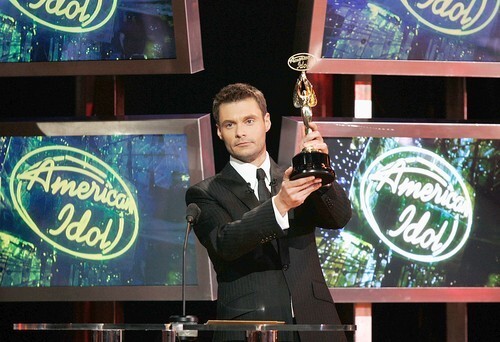 Ryan is everywhere
After numerous TV and radio appearances, Ryan was chosen to host "American Idol." He also took over Casey Kasem's radio program, inherited Rick Dees' morning show, and teamed up with his idol, Dick Clark, to host his New Year's Eve special. Leave some jobs for the rest of us, Seacrest!
(Vince Bucci / Getty Images)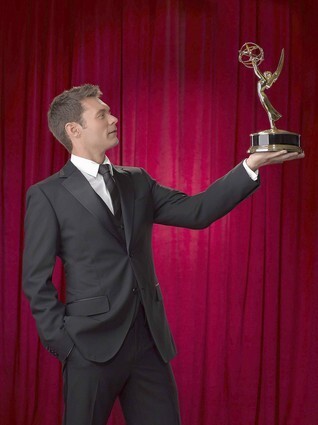 Awards
In April 2006, he won a Daytime Emmy.
(Patrick Ecclesine / Fox)
Is he or isn't he?
From his diminutive stature to his immaculate grooming, Ryan is a magnet for mockery. He claims to be 5'9", yet some speculate that he's closer to 5'5". Also, his perfectly coiffed hair, bleached teeth and tanned skin have led many to question his sexuality. Still, Ryan insists he's straight. According to Stuff magazine, he's "the American poster boy for metrosexuality."
(Mark J. Terrill / Associated Press)