10 Images
Super-powered celebrities
Most Invisible: Mike Meyers
He's the star of one of this summer's biggest movies, "Shrek the Third." He was also the star of one of 2004's biggest movies, "Shrek 2." The year before that, he made a huge bomb called "The Cat in the Hat." Hollywood stars don't get more high-profile than Mike Myers, but does anyone know what he looks like these days? He's top-name talent, but like the Wizard of Oz, he has become nothing more than a distinctive voice and visual effects.
(Genaro Molina / LAT)
Most Deadly: Russell Crowe
Sometimes it doesn't take bullets, drugs or a horrific accident to murder a career – a bad attitude can do the same thing. Case in point: Russell Crowe. Since his career high of "Gladiator" in 2000, Crowe's been on quite a streak. He helped break up Meg Ryan's marriage, got arrested for assaulting a hotel clerk, and perhaps most egregious of all, made a few well-respected movies that died an early death at the box office, including "Cinderella Man" and last year's "A Good Year."
(Stephen Vaughan / 20th Century Fox)
Best Secret Identity: Robin Williams
By day, he's a mild-mannered (sort-of) over-the-hill comedian, starring in a series of benign family comedies such as "RV" and "Night at the Museum." But by night, when the sound of critics' derisive snorts surely echo in his mega-star ears and haunt his dreams, Robin Williams transforms into a real actor. To the majority, he's the pandering star of "Patch Adams" or "Man of the Year." But those who have seen his creepy turns in "One Hour Photo" or "Insomnia" won't easily forget them.
(Francois Duhamel / Fox Searchlight Pictures)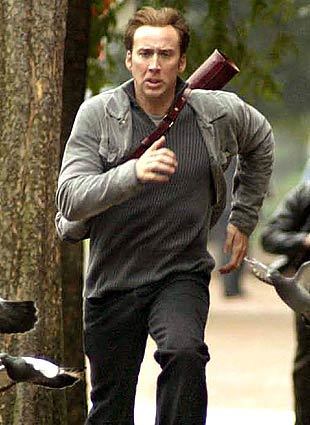 Fastest: Nicolas Cage
Nicolas Cage acts like he's trying to scrape together rent money. Last year he starred in "World Trade Center" and "The Wicker Man" and lent his voice to "The Ant Bully." This year, he's already done "Ghost Rider" and "Next," and somehow managed to slip in a cameo in "Grindhouse," and that's just the first quarter. He's already finished an action flick called "Bangkok Dangerous" and sometime later this year, he'll star in the "National Treasure" sequel. Probably after his nap.
(Robert Zuckerman / Buena Vista Pictures)
Most Indestructible: Eddie Murphy
How many times has Eddie Murphy been on the ropes career-wise, only to rebound with a top money-making or critical hit? He's gone from "I Spy" to "Dreamgirls" to the Oscars to "Norbit" in under five years, and that's just since his last comeback in the late '90s. Not even getting caught picking up a transvestite prostitute has slowed him down. He's like the Hulk in his ability to shrug off even the most deadly career torpedoes.
(Bruce McBroom / DreamWorks Pictures)
Biggest: Will Ferrell
With another strong opening last weekend, Will Ferrell became the biggest star in Hollywood. His films are not nimble, or subtle, or clever, or stealthy because they don't need to be. They're big and broad and they steamroll over whatever is in their way.
(Suzanne Hanover)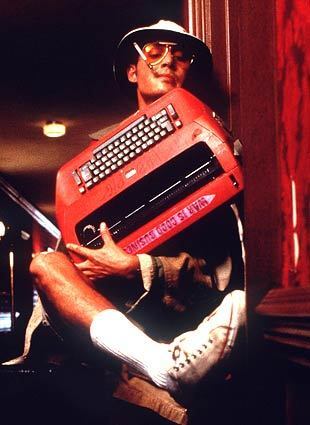 Most Flexible: Johnny Depp
Johnny Depp is the Plastic Man of entertainment. Need an outlandish character to star in your Disney film? Shazam! Depp twists himself into the absurdist pirate Jack Sparrow. Your indie script calls for a reserved and lonely author? Presto! Depp transforms into Sir James Matthew Barrie, the author of "Peter Pan." Is the author larger-than-life? Ta-da! He's Hunter S. Thompson! Need an average Joe to star in a small thriller such as "Secret Window?" Never fear! Depp is here!
(Peter Mountain / Universal Studios)
Sneakiest: Leonardo DiCaprio
It's not the squinty eyes or that weird slicked-back hair that makes Leonardo DiCaprio the sneakiest man in Hollywood. It's that with his pretty-boy looks, he could coast on charm alone. Then he goes and stars in a string of Scorsese films and stumps for environmental causes and pals around with former vice presidents.
(Frederick M. Brown / Getty Images)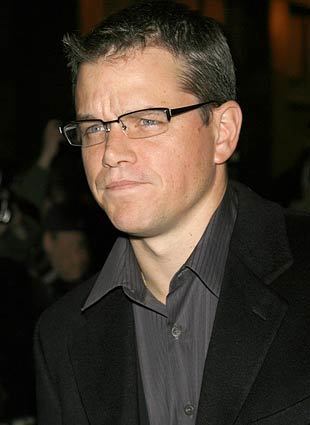 Toughest: Matt Damon
There's a difference between brute strength and toughness. The muscle guys got work in the '80s and early '90s. In the 2000s we like our screen heroes silent, but willing to take a few punches, even when it hurts a lot. Matt Damon doesn't say much because tough guys don't have to. They don't make a fuss. They stand there quietly -- and they smolder.
(Rick Maiman / AP)
Strongest:
George Clooney isn't built like Arnold Schwarzenegger, but he's got some of the biggest muscle in the business. Who else could push through a black and white movie that looked like it was made in the 1940's, even making sure it got a healthy marketing campaign despite having few big name stars? Only the strongest man in Hollywood.
(Reed Saxon / AP)