10 Images
Celeb custody battles
Celebrity custody battles
By Deborah Netburn, Los Angeles Times Staff Writer
After a year and a half, it appears Britney Spears and Kevin Federline are nearing a resolution to their long custody battle.
Spears and Federline are not the first celebrities to have the nasty twists and turns of their custody dispute reported blow by blow in the media. Here's a list of some unfortunate trailblazers.
(Danny Moloshok / AP)
David Hasselhoff and Pamela Beach
David Hasselhoff and Pamela Beach
So you thought Hasselhoff had ruined his chance to win the long-running custody battle with ex-wife Beach when that embarrassing video of the former "Baywatch" star drunk and trying to eat a cheeseburger made the rounds on the Internet? Hasselhoff did get a hold put on his visiting privileges for a while, but in June he won legal custody of his two teenage daughters. Hasselhoff was delighted but, more interestingly, Beach seemed happy as well. "The system works," said her lawyer after the court's decision was made public. "The truth will be told," added Beach, cryptically.
(Tina Fineberg / Associated Press)
Bobby Brown and Whitney Houston
Bobby Brown and Whitney Houston
In April, the courts determined that Houston should have sole custody of the couple's 14-year-old daughter. But Brown, who said he was his daughter's primary caretaker, has been working to reverse the ruling. He said Houston had kept him from seeing his daughter since June. "The goal is to see her a lot more and to be involved in the decision-making in her life, the places she goes, the people she hangs out with. All of that," Brown said.
(Laura Rauch / Associated Press)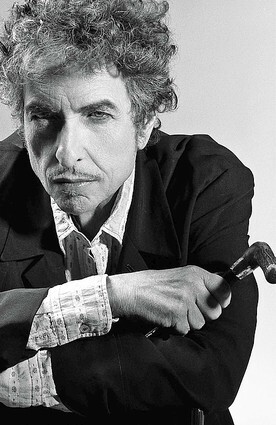 Bob Dylan and Sara Dylan
Bob Dylan and Sara Dylan
After 12 years of marriage, Sara Dylan filed for divorce from Bob Dylan in 1977. The couple had four children together, and Bob had adopted Sara's daughter from an earlier marriage. The divorce proceedings initially were not reported extensively in the media because court documents were sealed. But things got ugly when Sara wanted to move the children to Hawaii and Bob started a relationship with an art therapist who had been working with the children. She alleged that he hit her; he alleged that she hit the art teacher. In the end, Bob was able to get a court order to keep the children in California, and the couple shared custody.
(William Claxton)
Pamela Anderson & Tommy Lee
Pamela Anderson and Tommy Lee
At the dawn of the new century, on-again, off-again Anderson and Lee had a protracted court fight over their children. Anderson wanted full custody, but she also asked that a court monitor be present when Lee saw the children. That request was rejected. "I think it was fair. I just want to be with my kids," Lee said. Anderson won on some points, though. The court ruled that Lee couldn't take the children on his motorcycle.
(Kevork Djansezian / Associated Press)
Charlie Chaplin and Lita Grey
Charlie Chaplin and Lita Grey
Celebrity divorces and scandals date to the earliest days of Hollywood. In 1928, Chaplin's child bride, Lita Grey, filed for a divorce and had her lawyers write up a 42-page report describing his sexual indiscretions. (In the absence of the Internet, the report was sold on street corners.) Chaplin fired back that Grey, whom he had married in a shotgun wedding when she was 16, was guilty of excessive partying and negligent parenting. She still got the children, and a $1-million settlement. It was the biggest in California at the time. She did lose the house, though.
(Santa Monica Press)
Lorraine Bracco and Harvey Keitel
Lorraine Bracco and Harvey Keitel
Bracco and Keitel never married, but they had a daughter, Stella. When Bracco left Keitel in 1991 for actor Edward James Olmos, both parties accused each other of drug use. Ultimately, Bracco was given custody of Stella. But a few years later they were back in court when Keitel learned that Olmos had been accused of fondling a 14-year-old girl. (Olmos denies the accusation, though he paid the girl's family $150,000.) Bracco, who was aware of the alleged incident, did not tell Keitel, who went back to court because of what he called a cover-up.
(Robert Caplin / For The Times)
Denise Richards and Charlie Sheen
Denise Richards and Charlie Sheen
Richards' and Sheen's nasty divorce included Richards filing a protective order against Sheen requiring him to stay 300 feet from her and the couple's two daughters. She later asked that he be supervised when he saw the children. There was a respite when it seemed the couple had worked out a settlement, but Sheen in August went public with his unhappiness over the arrangement, especially when Richards sent her assistant to watch Sheen and the girls at the beach.
(CBS)
Larry Birkhead, Howard K. Stern, Frederic Prinz von Anhult and others
Larry Birkhead, Howard K. Stern, Frederic Prinz von Anhult and others
Anna Nicole Smith's daughter, Dannielynn, just celebrated her first birthday, and what an unfortunate year it has been. She lost her mother, her stepbrother and, unbeknownst to her, was the object of a custody battle/paternity suit filed by a group of crazy characters. Before her death, Smith indicated that lawyer-turned-husband Stern fathered the baby, but photographer Birkhead never stopped believing he was the father. Things got really crazy when Prinz von Anhult claimed he was the father. In April, the results of a DNA test found that Birkhead was indeed the father.
(Christine Aylen / Associated Press)