15 Images
Celebrity scandals: The naked truth
Kate Middleton, Duchess of Cambridge, reportedly is distressed that topless photos of her were to appear in a French magazine on Sept. 14. William and those at the palace aren't too thrilled about it, either.
There was no strip pool in this case, but there was a swimming pool. The duke and duchess were apparently sunbathing during a vacation in Provence. Kate took off her top (no messy tan lines), and a photographer used a long lens to capture the sight, according to the Telegraph. St. James' Palace said in a statement that "legal proceedings for breach of privacy have been commenced today in France" by the royal couple.
MORE:
Duchess Catherine topless -- but not while playing strip pool
(Arthur Edwards / Getty Images)
Alison Pill, a star of HBO's "The Newsroom," whose character Maggie is prone to crashing into all sorts of inanimate objects, crashed into a technological brick wall in real life as she mistakenly tweeted out a topless picture of herself.
"Yep. That picture happened," Pill wrote in the aftermath. "Ugh. My tech issues have now reached new heights, apparently. How a deletion turned into a tweet... Apologies."
MORE:
Alison Pill of 'The Newsroom' accidentally tweets topless photo
(Melissa Moseley / HBO)
Vanessa Hudgens isn't the first celebrity to go through a nude photo scandal, but she's one of the few to go through it twice -- in 2007 and 2009.
Like all the stars of Disney's billion-dollar ""High School Musical"" franchise, Hudgens had been held out as the anti-Britney, the chaste, sweet girl whom parents can proudly point to as a non-promiscuous role model. After the first batch of photos hit the Web, Hudgens had to issue a contrite
mea culpa
: "I want to apologize to my fans, whose support and trust means the world to me. I am embarrassed over this situation and regret having ever taken these photos."
MORE:
Hudgens apologizes for nude photo
(Marion Curtis / AP)
Prejean, a.k.a. Miss California, first gained notoriety in April 2009 when she told judges at the Miss USA pageant that she was raised to believe same-sex marriage was wrong.
The uproar that followed didn't stop her from stepping in as a spokeswoman for the conservative National Organization for Marriage. So imagine the shock when racy topless pics of the beauty queen surfaced online at thedirty.com.
Shortly after, she released a statement saying the site "mocks me for my Christian faith" and claiming the photos were modeling shots from her teenage years.
MORE:
Carrie Prejean confirms 'sex tape,' but ...
(Denis Poroy / Associated Press)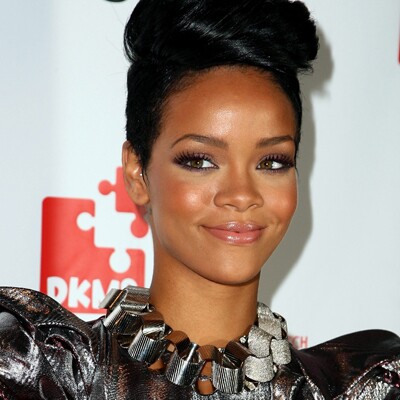 In May 2009, six alleged nude snaps of
Rihanna
-- seemingly taken with a digital camera by the singer herself -- leaked online. The pictures show a woman standing in front of a mirror where the words "I love you Robyn" are written. While it's unknown if the woman was Rihanna -- or just someone who looks like her -- the tabloids didn't hold back.
(Getty Images)
In 1984, Williams crashed the color barrier when she became the first African American to be named Miss America. But her victory was short-lived after nude photos of her, with lesbian overtones, were published by Penthouse. Williams was forced to abdicate her crown, but the actress-singer has had the last laugh, establishing a career as a singer and actress.
She's given well-received performances in such Broadway hits as "Kiss of the Spider Woman" and "Into the Woods" and sold more than 6 million albums of her music. Williams starred in "Ugly Betty" and "Desperate Housewives" too.
(D Dipasupil / Getty Images)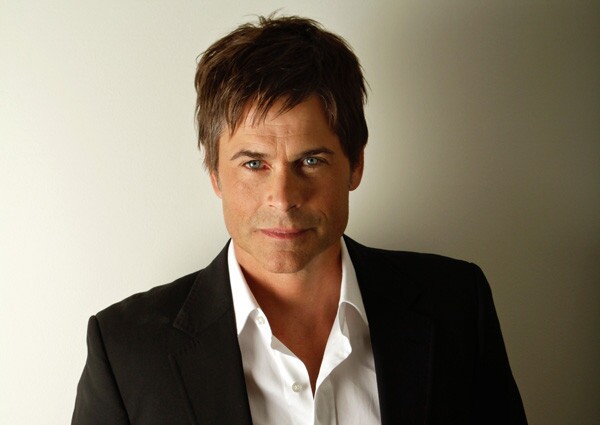 Lowe was a charter member of the Brat Pack -- that ring of then-hot actors that included Emilio Estevez, Judd Nelson and Charlie Sheen -- until a 1988 sex tape nearly torpedoed his career. The video showed Lowe romping in bed with two Southern girls, one underage, and was taken while Lowe was attending the 1988 Democratic National Convention in Atlanta. Another sex tape featuring Lowe in a ménage à trois in Paris was sold commercially as one of the first celebrity sex tapes.

His career eventually rebounded when he was cast as earnest political operative Sam Seaborn in the hit series "The West Wing."
(Mel Melcon / Los Angeles Times)
Nude photographs of a young Marilyn Monroe graced the first edition of Playboy in 1953. At the time, Monroe, who'd just had her first starring roles in "Don't Bother to Knock" and "Niagara," admitted the bombshell depicted was indeed her. When a reporter asked what she wore in bed, she replied, "Chanel No. 5."
The photos piqued interest in the blond, and Monroe went on to star in "Gentleman Prefer Blondes" and "How to Marry a Millionaire."
MORE:
Hollywood star walk: The life of Marilyn Monroe
(Chronicle Books)
The celebutante rocketed to worldwide fame when a 3-year-old sex tape, featuring her and ex-boyfriend Rick Salomon, appeared one week before the 2003 debut of her Fox reality series "The Simple Life." The tape was later released on DVD under the title "1 Night in Paris."
(Ricardo DeAratanha / Los Angeles Times)
In 1985, Penthouse and Playboy rushed to publish nude photos taken in the 1970s of the then-unknown Madonna, just as the singer's breakout album, "Like a Virgin," was riding the charts. Madonna issued a statement, "I'm not ashamed," and later tried to push the boundaries of public acceptance of nudity and sexuality with such projects as her 1992 book "Sex."
(Lori Shepler / Los Angeles Times)
In 1997, Playgirl's paparazzi photos of Pitt cavorting naked on a Caribbean beach with then-girlfriend Gwyneth Paltrow sparked a legal battle between the Oscar-nominated actor and the magazine.
Pitt sued the magazine, alleging invasion of privacy and emotional distress, and a judge ordered a recall of the magazine, although the issue had already sold out. Bootleg versions of the magazine were later sold on Amazon for $1,000.
(Al Seib / Los Angeles Times)
Troyer''s racy on-camera romp with his wanna-be model girlfriend Ranae Shrider was all fun and games, until the video showed up online. The Mini Me actor was livid to learn that Shrider, convinced he was cheating on her, turned a portion of the footage over to TMZ for revenge. Troyer wouldn''t stand for it, and when porn broker Kevin Blatt and adult entertainment company SugarDVD got involved, he took action.
The ""Love Guru"
" star sued for $20 million and eventually settled the case with rights to approval on distribution.
(Dan Steinberg / Associated Press)