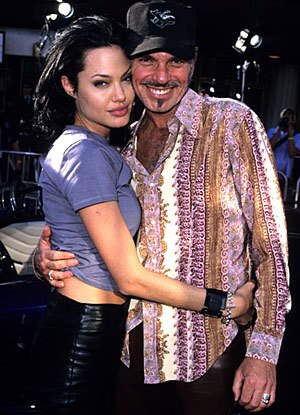 17 Images
Red Carpet Rewind: Hard-to-believe Hollywood hookups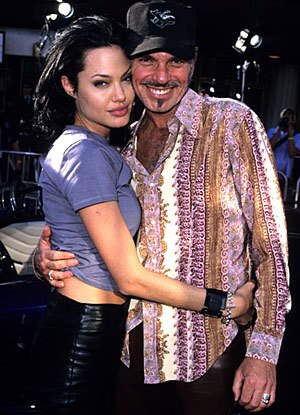 By Elizabeth Snead, Los Angeles Times Staff Writer
The Beverly Hillbillies
File this under: What the ... Was She Thinking? Eons ago in celeb hookup years, Angelina Jolie was inexplicably smitten (tattoos, vials of each other's blood, carpet PDAs) with her second husband, scrawny good ol' boy Billy Bob Thornton, whose career went south after their divorce.
Why the split? Word was he didn't take too kindly to sharing his Angel with an orphan she brought home. Count your blessings, Angie. You are so better off!
(WireImage.com)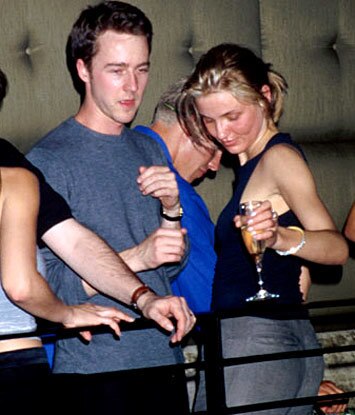 Champagne high
Little-known Cameron Diaz romantic history factoid: She briefly dated actor Ed Norton in 1999. How briefly? This may have been one of their only dates, sipping the bubbly at a Tommy Hilfiger party. Diaz has high standards for dates (who have recently included musician John Mayer and magician Criss Angel): They've got to be breathing.
(WireImage.com)
Air heads
Drew Barrymore and David Arquette? No wonder it didn't work. They were both so flaky they probably had trouble finding their way home after a date.
(WireImage.com)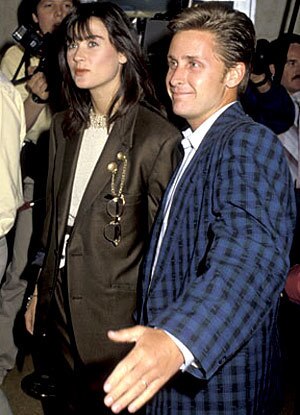 Short stop
Demi Moore actually dated Emilio Estevez in the mid-'80s. Do you think one day she woke up and finally realized he was the same height as her?
(WireImage.com)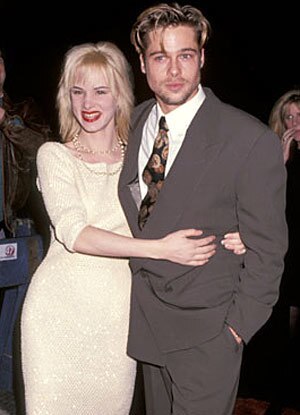 Brad Vicious and the sex pistol
Brad wasn't always dating the sexiest woman in Hollywood. Here's the then-himbo with "Too Young to Die" TV movie co-star Juliette Lewis at the "Cape Fear" premiere in '91. The zenith of their relationship was an Oscar date in '92. They broke up by the time their film about greasy serial killers, "Kalifornia," came out in '93. "We were trying to be Sid and Nancy or something," Brad told People. "Or something" is right.
(WireImage.com)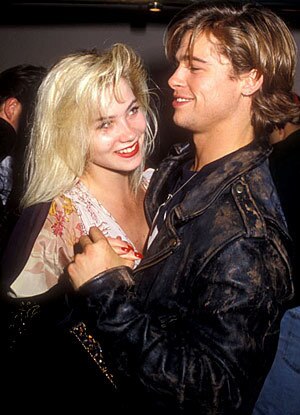 Brass in pocket
Was Brad into brassy blonds? Here's the Pittman with Christina Applegate at an Amnesty International event in 1988, when she was a big deal playing Kelly Bundy on the sitcom "Married With Children."
Apparently, their relationship was short-lived. On whosdatedwho.com, their dating dates started in '88 and ended in '88. Basically, that's the Hollywood version of a one-night stand.
(WireImage.com)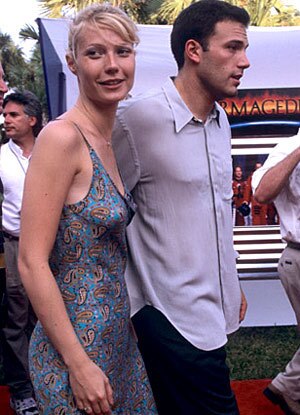 Fools for love
After Gwyneth Paltrow broke up with Brad Pitt, she rebounded with Ben Affleck. But their love lasted only a year ('98-99). Then she met Chris Martin, got married and started a family. Ben got engaged to Jennifer Lopez but media scrutiny and the glare of the paparazzi lens proved to be fatal for "Bennifer." He then settled down with Jennifer Garner and started a family.
Now Ben's fooling around with
Jimmy Kimmel!
See, timing is everything.
(WireImage.com)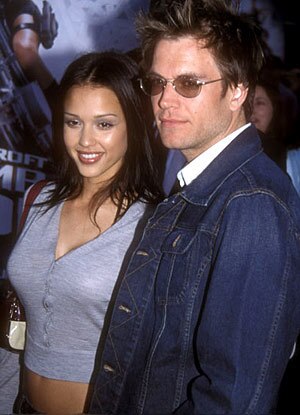 Guardian angels
Jessica Alba fell for her "Dark Angel" co-star Michael Weatherly -- they are seen together at the "Never Been Kissed" premiere in 1999. The show lasted only two seasons, as did their relationship. His TV career path is still straight, if a bit narrow. He was on "JAG" and is still on "Navy NCIS." Never heard of it? Me neither.
(WireImage.com)
Playing the field
Before Sarah Jessica Parker dated her most famous beau, John F. Kennedy Jr., she dated Sean Penn's brother Chris, Michael J. Fox and (seen here) Robert Downey Jr.
She went on to date Nicolas Cage before settling down with Matthew Broderick. Boy, her real-life romantic run makes Carrie Bradshaw's "Sex"capades seem tame!
(WireImage.com)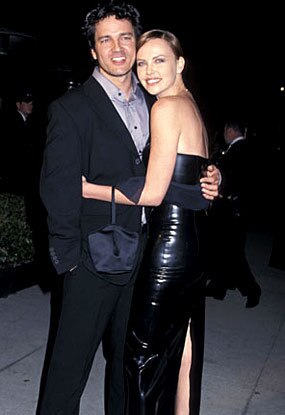 Monster love
Charlize Theron fell for Third Eye Blind's Stephan Jenkins when they met backstage after a concert in Hawaii. They had an Oscar date in 1999. But after she drifted apart from her musician, she opted for stability with an adorable Irish actor! No, not Colin Farrell but Stuart Townsend, whom she met while filming "Trapped," also starring Courtney Love, who had more scenes with Townsend than Theron did, causing a few on-set catfights. Meow! Pfft-Pfft!
(WireImage.com)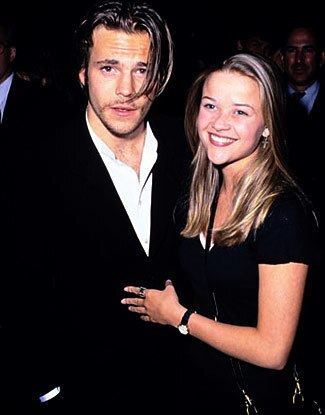 Bad-boy-meets-girl?
Uh-oh! Looks like Reese Witherspoon used to be into Hollywood bad boys. Here she is with once-notorious ladies' man Stephen Dorff at the "Backbeat" premiere in 1994.
(WireImage.com)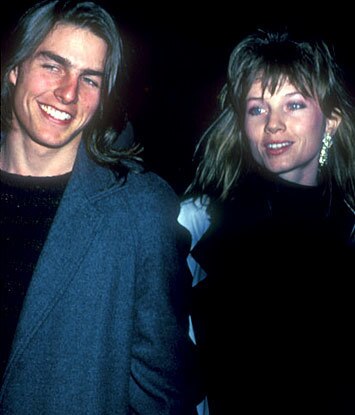 Mane man
Tom Cruise actually used to live with his "Risky Business" co-star Rebecca De Mornay. Here they're on a date to the premiere of "The Breakfast Club." I don't know whose hair is weirder, her big shag or his shoulder-length Tarzan do.
(WireImage.com)
Video vixen
Teri Hatcher used to date Nicollette Sheridan's current squeeze Michael Bolton? Wait. It gets worse. She actually played the "girlfriend" in the music video for his 1987 song "Missing You Now."
AAAIIIEEEE!
(WireImage.com)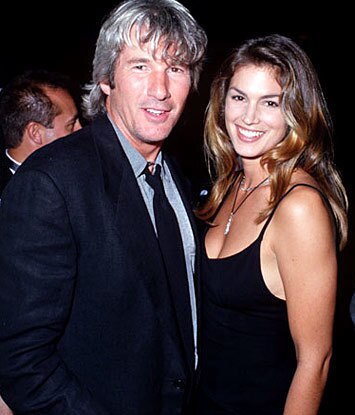 Zen and now
Have you heard the one about the Buddhist and the supermodel? Here's the punch line: Six months after Richard Gere and Cindy Crawford made a full-page statement in the London Times that read, "We are heterosexual and monogamous and take our commitment to each other very seriously," they separated; they later divorced. Ooops.
(WireImage.com)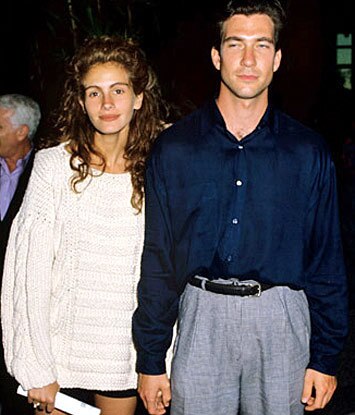 Crowded playing field
Julia Roberts and Dylan McDermott? It's true! Here's the happy couple at the 1989 premiere of "Great Balls of Fire."
Of course, this was before she dated Liam Neeson, Richard Gere, Kiefer Sutherland, Jason Patric, Lyle Lovett, Daniel-Day Lewis, Ethan Hawke, Matthew Perry, Benjamin Bratt, Danny Moder and (it's rumored) George Clooney. So you can see how Dylan got a little lost in the shuffle.
(WireImage.com)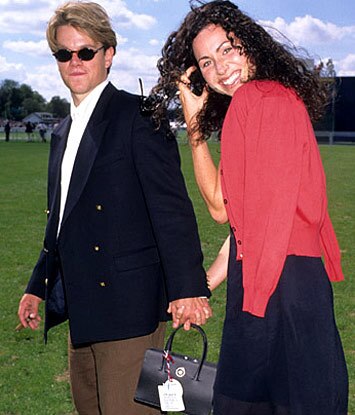 The last goodbye
Matt Damon and Minnie Driver dated briefly after they starred in "Good Will Hunting." It's rumored that she found out that they were breaking up when he announced he was "single" on "The Oprah Winfrey Show." What, he didn't have e-mail or a Post-it?
(WireImage.com)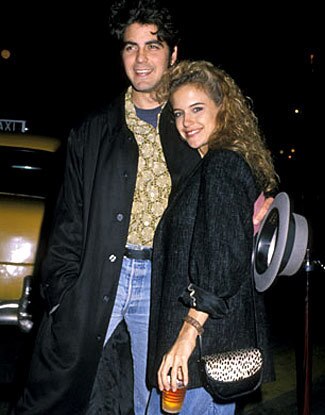 Odd couple
George Clooney (before he was hot) and John Travolta's now-wife Kelly Preston were a matched pair at the 1988 premiere of "Working Girl."
The sad thing is that these baggy jeans (and Kelly's huge hair) were considered really trendy back then. Ah, the '80s: the Decade that Taste Forgot!
(WireImage.com)