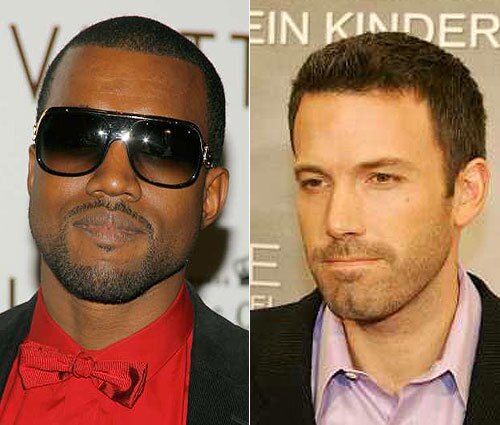 13 Images
The fall of shock and awe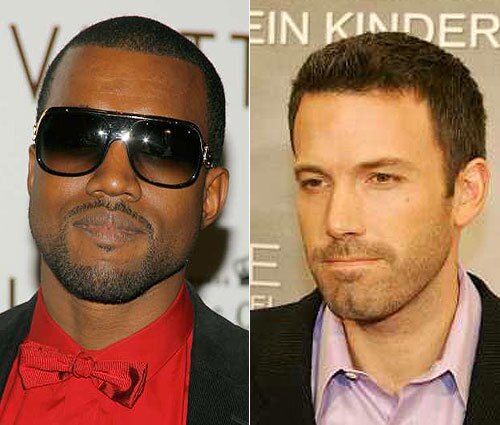 From Times Staff Writers
It's been a crazy fall on the pop culture landscape and we expected nothing less! The constant story churn from the world of entertainment is more insane and hilarious than anything we could ever dream up ourselves. Dumbledore is gay? What!
Ben Affleck can direct? Who knew! Kanye West can beat Fifty Cent in album sales? Awesome!
Great celebrity-news stories should never be taken for granted. They provide us with party conversation, a diversion from our own problems and hours and hours of procrastination. So before you forget just how bizarre this fall has been, here's a list of real-life stories that shocked us, delighted us, and kept all the pop culture blogs in business.
(Getty Images)
Dumbledore's gay!
Salon.com's Rebecca Traister claims to have seen this coming, but she might have been the only one. Who the heck suspects a centuries-old, cloak wearing, gray-bearded head of Hogwarts to be gay? It's not that one expects him to be heterosexual. No one expects him to be anything except the wizened guardian figure to young Harry Potter.
So J.K. Rowling's admission Oct. 19th at Carnegie Hall that she had always envisioned Dumbledore to be gay was especially shocking to Harry Potter fandom and the world at large -- both because no one saw it coming and because now that the series is completed, it seems weird to keep adding information about the characters.
(Murray Close / Warner Bros. Pictures)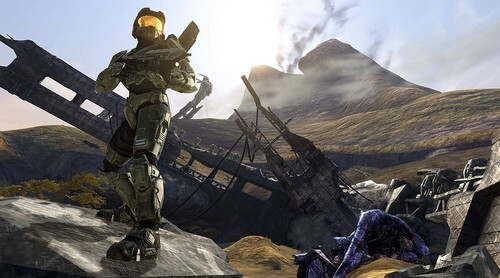 'Halo 3' tops 'Spider-Man 3' in one-day earnings
Everyone expected "Halo 3" to be big, but no one knew it would be $170 million-in-the-first-24-hours big. Early in the summer, entertainment analysts crowed about "Spider-Man 3's" record-breaking one-day haul of $59 million. But Microsoft's mega-game release blew past that on Sept. 25 with no problem. Even taking into account the price difference (the game's average retail price was $49.99), "Halo's" spectacular success sent shockwaves throughout the entertainment world. Some movie executives even blamed depressed box office receipts that week on young males spending their money on the game instead of movie tickets.
(Microsoft Corp. / Associated Press)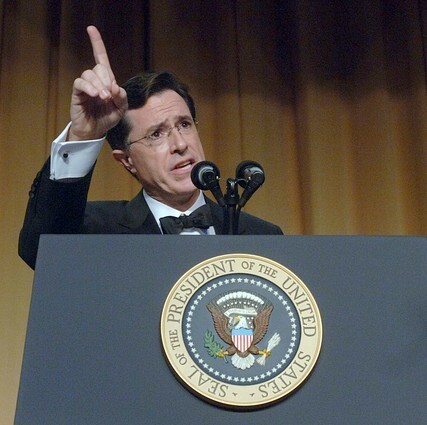 Stephen Colbert 4 Prez
"It's a joke," some said, when Stephen Colbert announced his run for president of the United States on October 16. And yes, it sure seemed like a joke at the time – the kind that had already been used as the premise for the Robin Williams movie "Man of the Year" just last fall. But then a Rasmussen Reports phone poll last week revealed that Colbert had 13% of the vote and seemed headed for a spot at the top of the polls in just a few weeks. A lot of people stopped laughing after that. Okay, probably just the other candidates and their staffs. Luckily for them, Colbert has said that he only plans to run in one state: South Carolina.
(Getty Images)
Vanessa Hudgens' nude photo scandal
Who knew that the real girl who played shy and sweet Gabriella Montez on "High School Musical" was in reality not that innocent?
In September, a nude photo of the actress was released on the Web in what her publicist says was an "unfortunate" incident. In a statement, Hudgens told fans: "I am embarrassed over this situation and regret having ever taken these photos."
Aside from feeling mortified, Hudgens didn't ruin her career. Disney plans to continue working with her for next year's "High School Musical 3."
(WireImage)
Lindsay Lohan lays low after rehab
The 21-year-old starlet made headlines earlier this year for her car chases, heavy partying and reported drug use, but Lohan's latest stint in rehab may have been just what she needed to curb her out-of-control lifestyle.
Since checking out of Utah's Cirque Lodge, Lohan reportedly has opted not to host a scheduled New Year's Eve bash at the Las Vegas nightclub LAX to "focus on her work and sobriety."
It's been almost a month now and LiLo hasn't been seen clubbing until the wee hours of the morning or racing through the streets of Hollywood. For the most part, the singer-actress has been laying low and staying out of trouble, much to the chagrin of the paparazzi.
(Evan Agostini / Getty Images)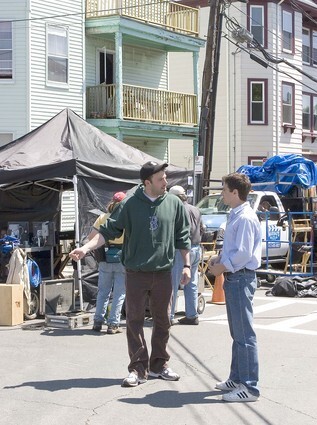 Ben Affleck's a pretty good director
After a brief run atop the Hollywood food chain upon the release of his co-screenwriting debut "Good Will Hunting," Affleck's star has been in a near-constant state of decline. He was pilloried for costarring with then-girlfriend Jennifer Lopez in "Gigli" and "Jersey Girl," mocked for appearing in the oversized Michael Bay blockbusters "Armageddon" and "Pearl Harbor," and pitied for his unfunny comedies such as "Surviving Christmas." After so many critical and financial flops, you wouldn't blame a guy for packing it in and heading back to Massachusetts. But then, to nearly everyone's surprise, he turned around and revived a side of himself that was promised to us all those years ago when he collected a best screenplay Oscar: he's became a pretty good director. His adaptation of Boston writer Dennis Lehane's mystery novel "Gone Baby Gone" has earned wide admiration from critics, with nearly all of them singling out Affleck's directing style as the film's greatest asset.
(Claire Folger / Miramax Films)
Iggy-Gate!
Some say the phrase "gate" has been overused as a way to indicate a major scandal, but we say nothing deserves the hyphenate moniker more than the media brouhaha over the little dog named Iggy. For a week, we watched as CNN investigated all aspects of the story. It all began when a weeping Ellen DeGeneres told the whole sordid Iggy saga on her daytime talk show -- (Ellen gets dog from a rescue, dog didn't get along with cats, Ellen gives dog to her hairdresser, rescue owner steals dog back from hairdresser leaving hairdresser's kids heartbroken). Death threats were given and received, apologies went said and unsaid, and the media covered the entire thing for a week until the California fires finally usurped it.
(TMZ.com / Associated Press)
K-Fed goes from zero to hero!
When Britney Spears and Kevin Federline first married, K-Fed seemed like a loser. As a backup dancer he was a big step down from Spears' previous boyfriend Justin Timberlake, and since he left his current girlfriend and mother of his child to date Spears, it seemed as if he were a slimy golddigger too. But as Spears descended into a full-on crazy spiral this past year, K-Fed's fight to get sole custody of their children has redeemed him in the eyes of the public. Who would have guessed that Federline would ever be the successful, tasteful, subdued, grown-up in a relationship?
(Danny Moloshok / Associated Press)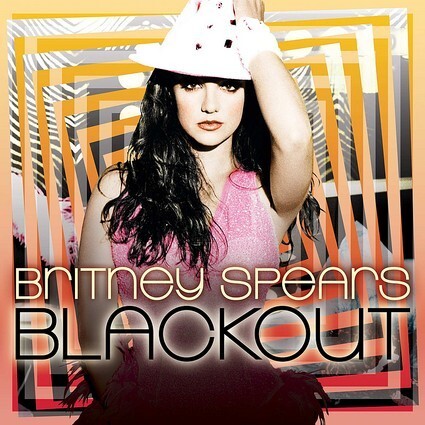 Britney Spears' "Blackout"
Since Britney Spears appeared at the MTV Video Music Awards and lumbered her way through her new song, "Gimme More," we've come to expect the worst. Daily headlines revealing the details of her custody battles – followed by late-night club visits – have become the norm.
So when her new album "Blackout" hit the Web one week before its Oct. 30 release, hopes were not high, to say the least. We all listened, with apprehension – only to discover it
wasn't all that embarrassing
.
The Philadelphia Inquirer declared: "'Blackout' is a smartly produced, sleekly effective exercise in state-of-the-art escapist dance-pop," and Entertainment Weekly gave the album a B+, writing, "Say what you will about Spears' personal life, but there's no denying that the girl knows how to have a good time."
(Jive Records / Associated Press)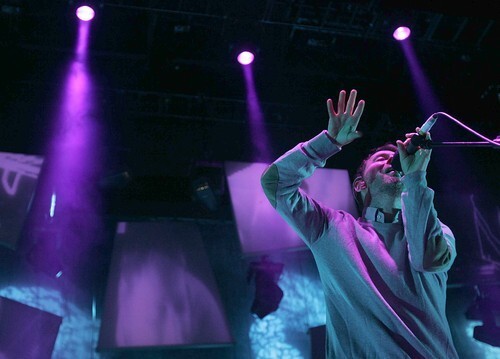 Radiohead's 'In Rainbows'
It was inevitable. With record sales declining, some major band -- somewhere, someday -- was going to ditch the major label system and put out an album on its own via the Web. It wasn't a total surprise that Radiohead became that band.
The way the twitchy experimental rockers went about it, however, was a bit of a shocker.
Radiohead announced Oct. 1 that it had a new album, one that would be released in exactly 10 days, completely disregarding the standard record label setup of four months. But the band went further, declaring that the album was free, if you wanted it to be. The cost, as Radiohead declared on its site, was up to you.
Yet this is still a business, and Radiohead may be artsy rockers, but they're not altruists. The band also put out an $80 box set, and look for a CD to come out in 2008. That one won't be free.
(Los Angeles Times)
Tuning out
Coming into the 2007 fall TV season there were two 'almost' certainties for NBC: That "Heroes" would continue it's dominance and that "Bionic Woman" would probably build a following. Neither has turned out too well.
Their flailing success blankets most of the 2007 fall TV season. Total average daily time spent watching TV actually dropped by one minute to four hours, 34 minutes from the 2005-2006 season, which was a record. It's the first time individual TV viewing has dropped in at least a decade.
Is it the writing? Video games? DVRs? Who knows, but the few bright spots ("Pushing Daisies," "Samantha Who?") can't seem to outweigh the hyped disappointments ("Kid Nation," "Dirty Sexy Money," "Caveman") as critics pile on.
(NBC, ABC)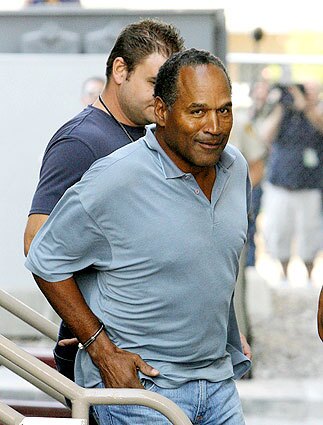 Memorabilia misstep
Come on, O.J.! Many say the former USC and NFL star running back barely escaped a murder rap after his infamous Bronco chase. With so much bad energy out there, the sensible person would lay low for a while, figure some things out, catch "the other killer" ... something like that. But not our Orenthal. He decides to gather up a small posse and bust in, guns blazing, to a hotel room in Vegas in an attempt to recover "stolen goods." He now faces jail time as his cronies desert him in the desert.
(Associated Press)