8 Images
'Animated Painting'
"Animated Painting," an exhibit at the San Diego Museum of Art through Jan. 13, showcases contemporary artists' visions for a medium best known for its commercial and entertainment potential. Jeremy Blake's "Sodium Fox" (2005) is a 14-minute digital video on a plasma screen.
(San Diego Museum of Art)
"Harvest" (2005), Robin Rhode's 3:45-minute video projection, serves as allegory illuminated. "I wanted to stay away from Pixar and Disney image code and the languages they developed through cartooning," curator Betti-Sue Hertz said of organizing the show. "I was less interested in narrative and storytelling per se than in the moving image as a somatic experience."
(San Diego Museum of Art)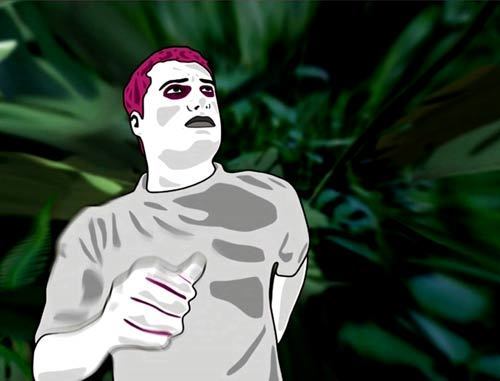 Ruth Gómez's "Animales de Compañía" pits the starkness of black, white and grays against vibrant bursts of color in a 2:50-minute digitized animation project.
(San Diego Museum of Art)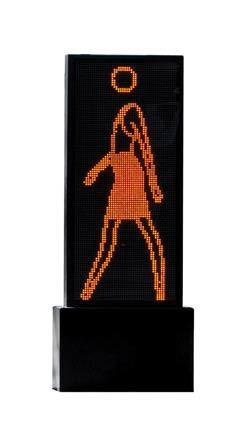 A double-sided LED film box holds "Suzanne Walking in Skirt and Top" (2005), a work by Julian Opie.
(San Diego Museum of Art)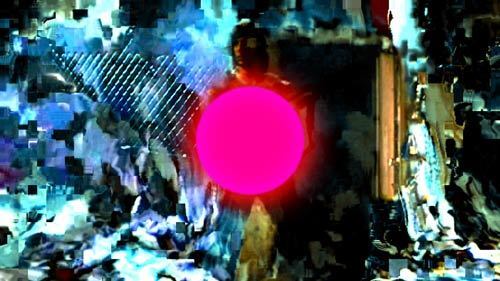 "Untitled (Pink Dot)" (2006), Takeshi Murata's five-minute loop, begins with a single throbbing pink dot that gives way to a phantasmagoric pixelated riff on Sylvester Stallone as Rambo.
(San Diego Museum of Art)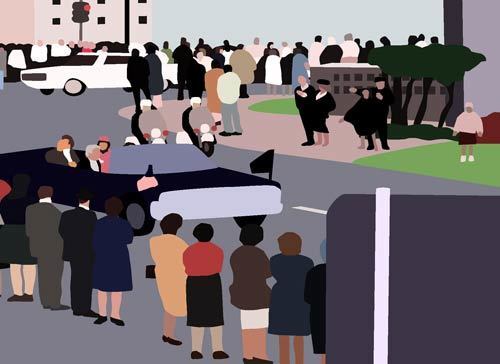 Kota Ezawa's "The Unbearable Lightness of Being" (2005) moves from a sepia-toned re-creation of Lincoln's assassination — adapted from D.W. Griffith's 1915 film "The Birth of a Nation" — into soft blues, pinks and grays as it re-creates Abraham Zapruder's footage of the Kennedy assassination.
(San Diego Museum of Art)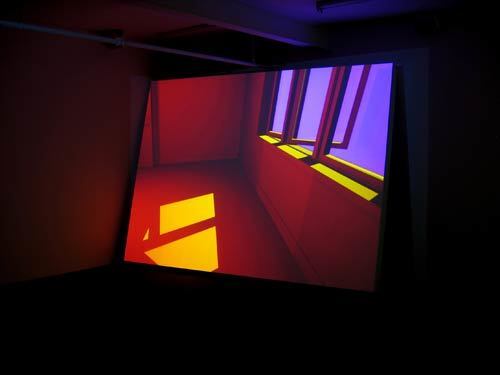 Ann Lislegaard's "Bellona (after Samuel R. Delany)" (2005) moves viewers through a labyrinth of ever-changing hues in digital 3-D animation projected onto a leaning wood screen..
(San Diego Museum of Art)