12 Images
Best of 2009 - Kenneth Turan
'Bright Star'
I'm going to split my No. 1 pick between two films that have a lot in common even though they seem quite different. While "Bright Star" is an emotional love story and "The Hurt Locker" is an overwhelming, tense saga of men at war, the two share -- in addition to an increasingly rare female director -- impeccable filmmaking skills.
By Kenneth Turan, Times movie critic
MORE:
The Dickensian state of film
(Apparition)
'The Hurt Locker'
Jane Campion's "Bright Star" and Kathryn Bigelow's "The Hurt Locker" also share a commitment to telling stories with the kind of artful ironclad restraint that gets maximum effect out of emotional material.
(Summit Entertainment)
'An Education'
I'm putting the rest of my list in alphabetical order. "An Education" is invariably funny and inexpressibly moving in the way it looks at a young girl's journey from innocence to experience. Other largely British adult dramas worthy of mention include the soccer-themed "The Damned United" and the Helen Mirren-Christopher Plummer Tolstoy tale, "The Last Station."
(Sony Pictures Classics)
'Avatar'
Say what you like about James Cameron -- and people have -- he has given us something spectacular to see in the 3-D extravaganza "Avatar," and attention must be paid.
(20th Century Fox)
Children of Sundance
Sundance was the launching pad for "Amreeka," shown here, "Adventureland," "Big Fan" and the Oscar short-listed doc "Sergio" (not to mention "An Education"). Last January's festival was the gift that kept on giving.
(National Geographic Entertainment)
'The Imaginarium of Doctor Parnassus'
"The Imaginarium of Doctor Parnassus" is as unusual as its title. This product of Terry Gilliam's fantastical visual imagination is the director's best film in years.
(Liam Daniel / Sony Pictures Classics)
'Julie & Julia'
"Julie & Julia" is a consummate entertainment that echoes the rhythms and attitudes of classic Hollywood.
(Jonathan Wenk / Columbia Pictures)
Music and sports documentaries
This was a banner year for music and sports documentaries: in music, consider "Afghan Star," pictured here, "Anvil! The Story of Anvil" and "Soul Power," while sports offered "Harvard Beats Yale 29-29," "More Than a Game" and "Tyson." And though it didn't fit in any category, "Unmistaken Child" took your breath away.
(Zeitgeist Films)
'Up'
"Up" is one of Pixar's very best, which is saying a lot. Other exceptional animated films included "Coraline," "Fantastic Mr. Fox" and "Ponyo."
(©Disney/Pixar)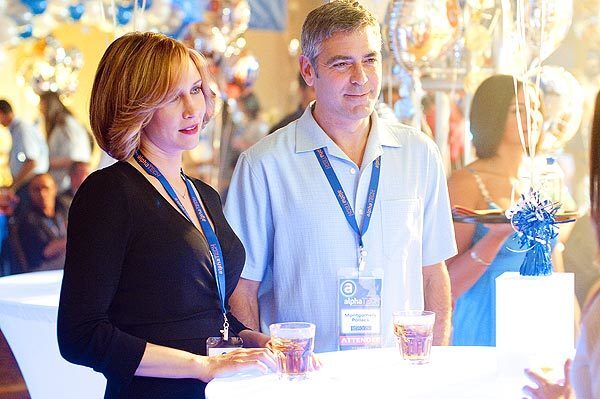 'Up in the Air'
"Up in the Air" blends entertainment and insight, comedy and poignancy, even drama and reality, and never seems to break a sweat.
(Dale Robinette / DreamWorks)
Women overseas on the verge of nervous breakdowns
The list of spectacular female performances in foreign-language films is more than impressive, so here's to the stars of "Coco Before Chanel," pictured, "Everlasting Moments," "The Maid," "Moscow, Belgium," "Seraphine" and "A Woman in Berlin." In a word, wow.
(Chantal Thomine-Desmazures / Sony Pictures Classics)
More entertainment photos from latimes.com