18 Images
The child stars of Gen X and Y: Where are they now?
By Amy Kaufman, Los Angeles Times
In summer 2010, young actors have been popping up everywhere on the big screen, showcasing a series of strikingly naturalistic and evocative performances. But growing up in Hollywood has never been easy, as is evidenced by the complicated legacies of stars such as Judy Garland and Robert Blake. In this photo gallery, we take a look back at some of the most memorable child actors from the last two decades and see what they're up to nowadays.
Then:
Let's start with Macaulay Culkin, who rose to fame in 1990 when "Home Alone" (pictured) -- the movie about a kid whose parents accidentally left him at home when they went on vacation -- became a box-office hit. He later starred in a sequel to that movie, as well as in "My Girl," in which he played a young boy who died after being stung by bees.
Related:
- Child star in the making: 'The Switch's' Thomas Robinson is among several youths this summer joining a group that's had a bumpy history in Hollywood. 'We're kind of just rolling with it,' says mom Rachel Robinson.
(Don Smetzer / 20th Century Fox)
Now:
Culkin has had a notoriously troubled relationship with his father, Kit, who served as his manager until the mid-1990s. When he was 14, Culkin's parents were divorced, and the young star became entangled in a nasty custody battle. He later went to court to try to get the money he'd earned as a child back from his parents. At 17, he married his high school girlfriend, though they divorced two years later. Culkin has been dating actress Mila Kunis for the last few years. His last film role was in 2007's straight-to-DVD "Sex and Breakfast"; in 2009, he appeared on NBC's "Kings" (pictured at right).
(Left: Don Smetzer / 20th Century Fox. Right: Nicole Rivelli / NBC)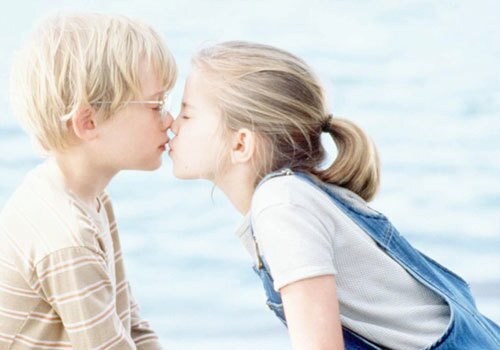 Then:
Anna Chlumsky's first starring role was as Vada Sultenfuss in "My Girl" (pictured), in which she starred opposite Macaulay Culkin as a precocious child obsessed by death who had to deal with the loss of her best friend. In 1994, she starred in a sequel to the film and then in "Gold Diggers: The Secret of Bear Mountain," a film costarring Christina Ricci that made only $6 million at the box office.
(Columbia Pictures)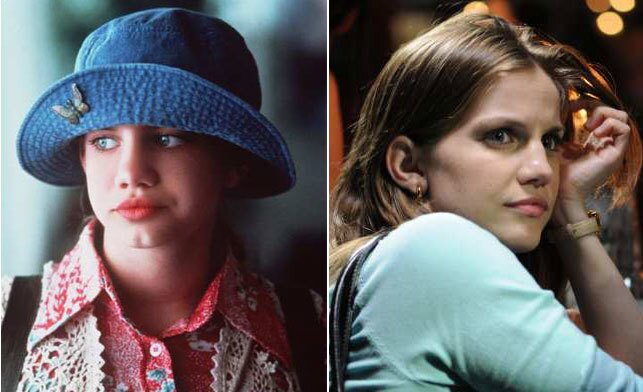 Now:
Chlumsky (pictured at left in 1994's "My Girl 2") put her acting career on hiatus as a teenager, instead deciding to study international relations at the University of Chicago. After school, she took a job as an editorial assistant at a science-fiction imprint in New York. It was then that she decided she wanted to try her hand at acting again and started training with the Atlantic Theater Company. She continues to be involved with theater in New York and had a role in 2009's Oscar-nominated "In the Loop" (pictured at right).
(Left: Gemma La Mana. Right: Mark Bentley / IFC Films)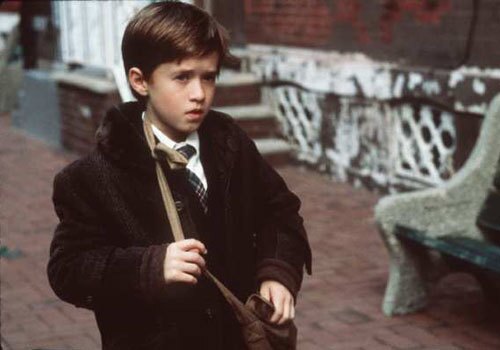 Then:
Haley Joel Osment became a household name after starring in M. Night Shyamalan's 1999 film "The Sixth Sense" (above), in which he played a boy who saw dead people. The haunting turn earned him an Oscar nod for best supporting actor and helped him land a part in Stephen Spielberg's 2001 film "AI."
(Ron Phillips / Touchstone Pictures Co.)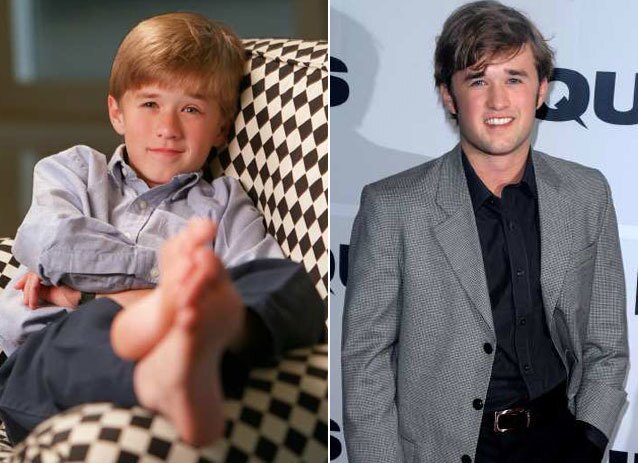 Now:
As he entered his teens, Osment (pictured at left in 1999 and at right in 2008) did lots of work on animated films, lending his voice to movies such as "The Country Bears" and "The Jungle Book 2." His most recent credit is 2007's "Home of the Giants," which did the rounds on the festival circuit but never landed theatrical distribution. Osment, now 22, is next slated to appear in a comedy called "Sex Ed," in which he'll play a college grad who teaches sex education to high school students.
(Left: Los Angeles Times. Right: Peter Kramer / Associated Press)
Then:
Thora Birch was the sassy youngster whose face often popped up in films such as "Hocus Pocus," "Monkey Trouble," "Now and Then" and "Alaska" (pictured) during the '90s. But she earned more critical acclaim for her roles in the Sam Mendes film "American Beauty" and the dark comedy "Ghost World." Her work in the latter earned her a Golden Globe nomination for best actress.
(Douglas Curran)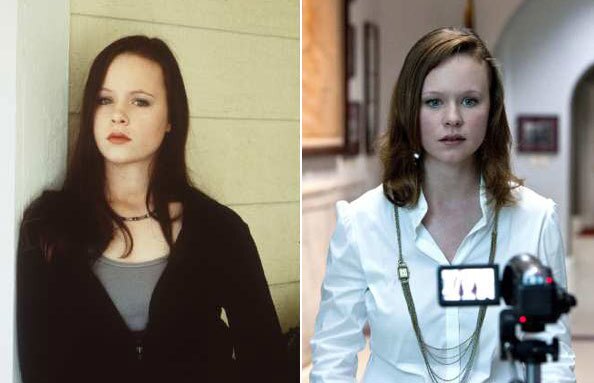 Now:
After "American Beauty" (pictured at left) and since 2001, Birch has acted in a number of straight-to-DVD films, like the little-seen "Slingshot" and "Deadline." Earlier this year, she had a lead role in the Lifetime movie "Pregnancy Pact" (pictured at right), a film inspired by the story of teenagers at a
Massachusetts
high school who decided to get pregnant en masse.
(Left: Lorey Sebastian / DreamWorks LLC. Right: Skip Bolen / Lifetime)
Then:
Jonathan Lipnicki basically became known as the cutest kid in America after the 1996 release of "Jerry Maguire." "Do you know that the human head weighs 8 pounds?" he famously asked Tom Cruise's character in the movie. After "Maguire," Lipnicki had the leading role in the family drama about a friendly mouse, "Stuart Little" (above) and its sequel three years later.
()
Now:
Lipnicki (pictured at left in "The Little Vampire" and at right in West Hollywood in 2010) hasn't appeared in a film since 2005, when he had a part in the straight-to-DVD Snoop Dogg film "The L.A. Riot Spectacular." Nowadays, the 19-year-old shares shirtless pictures of himself with the public via Twitter: "Did arms this morning and I'm ready for the day," he
tweeted
on Aug. 16.
(Left: New Line Cinema. Right: Jason Merritt / Getty Images)
Then:
Mae Whitman was the envy of women nationwide when she got to costar with George Clooney, playing the actor's daughter in 1996's "One Fine Day" (above).
(Myles Aronwitz / 20th Century Fox)
Now:
Whitman got close to another Oscar winner two years later when she starred as Sandra Bullock's daughter in "Hope Floats" (pictured at left). She was also Ann Veal on the cult TV classic "Arrested Development." Though she was out of the spotlight for a few years, Whitman hit the red carpet again in 2010, helping to promote her small role in her latest film "Scott Pilgrim vs. the World," and she was in NBC's "Parenthood" (right). Up next, she'll costar with John Cusack in "The Factory," in which she plays a girl who mysteriously disappears at the same time a serial killer is on the loose.
(Left: 20th Century Fox. Right: NBC)
Then:
Jonathan Taylor Thomas became a teenage pinup because of his role as Tim Allen's son on "Home Improvement," but he didn't act only on TV. He was the voice of young Simba in 1994's animated Disney hit "The Lion King" and costarred with Chevy Chase and the late Farrah Fawcett in "Man of the House."
(Los Angeles Times)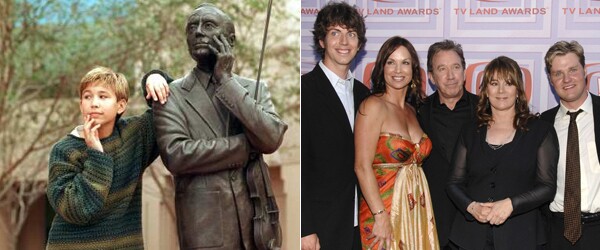 Now:
Taylor Thomas (pictured at left in 1996) famously left "Home Improvement" in 1998 to attend Harvard University. And since -- with the exception of a guest-starring role on "Veronica Mars" five years ago -- it seems he's pretty much abandoned the acting world. Last year, he didn't even show up with the rest of the "Home Improvement" cast at the TV Land Awards (pictured at right: Taran Noah Smith, Debbe Dunning, Tim Allen, Patricia Richardson and Zachary Ty Brian). Some
Internet reports
say students on the campus of Columbia/Barnard have seen him in class, but his true whereabouts/profession are unknown.
(Left: Los Angeles Times. Right: TV Land)
Then:
Steven Spielberg has a long history of spotting young talent: Christian Bale, Shia LaBeouf and, of course, Henry Thomas -- the boy the director cast to lead his 1982 classic "E.T.: The Extra-Terrestrial." After his success in the movie about befriending an alien, Thomas appeared in a number of commercials for Mattel's Intellivision.
(Universal Studios)
Now:
As an adult actor, Thomas (pictured at left in "E.T.") had one of his best-known roles in 1994's "Legends of the Fall," in which he costarred with Brad Pitt and Anthony Hopkins. He's since had supporting roles in a number of smaller films, his most recent being 2010's Nicholas Sparks romantic drama "Dear John," in which he played the husband to Amanda Seyfried's character. (At right, he's shown at the "Dear John" premiere.)
(Left: Universal Pictures. Right: Getty Images)
Then:
Anna Paquin became the youngest Oscar winner in history when at age 11 she was named the best supporting actress of the year for her role in 1994's "The Piano" (above). She continued to act throughout her teenage years but had middling success in the industry, landing mostly small roles in films such as "She's All That" and "A Walk on the Moon."
(Miramax)
Now:
Paquin (pictured at left in 1994 with her Oscar) is a household name due to her lead role on the HBO vampire series "True Blood" (right), for which she's won a Golden Globe best actress award. She's also still acting on the big screen: Next up, she stars with Katie Holmes in the marriage drama "The Romantics," out in September.
(Left: Associated Press. Right: Getty Images)