8 Images
Nine Conservatives in Comedy
Brad Stine
Stine is an evangelical Christian comedian who has toured with the Promise Keepers and is more likely to be found telling jokes from a pulpit than in front of a red brick wall. He rails against animal rights activists, liberals, atheists and anybody who doesn't accept the bible as literal truth with zingers like, "Guys want to marry other guys?" Beat. "Cowards!"
(Christopher Berkey / For The Times)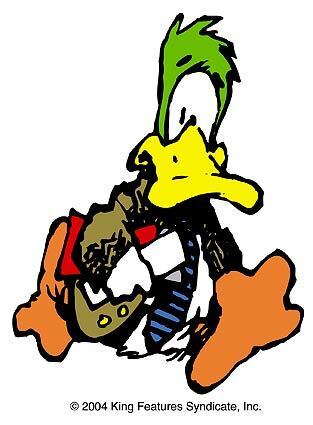 Mallard Fillmore
The right-wing duck illustrated by Bruce Tinsley offers conservatives an alternative to the more liberal Doonesbury and Non Sequitor strips featured on the comics page. However, Fillmore goes one step further than his contemporaries on the other side of the ink-drawn aisle, going so far to offer endorsements to Republican Senator Tom Coburn and George Mason University economics professor Walter E. Williams.
(King Features Syndicate, Inc.)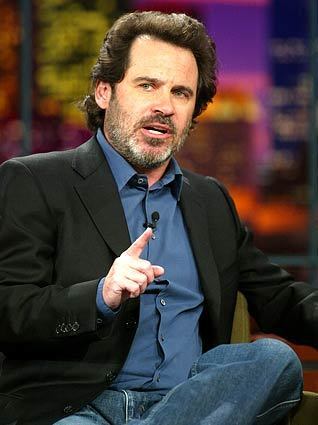 Dennis Miller
Best known as the crown prince of the snarky, arcane reference while manning the anchor's desk on "SNL" and later on his own HBO talk show, Miller's generally libertarian politics took a sharp right turn shortly after Sept. 11. Now with his material falling on the consistently conservative side, Miller makes regular appearances on Fox News staples like "The O'Reilly Factor" and "Hannity & Colmes."
(Kevin Winter / Getty Images)
Blue Collar Comedy Tour
Though comics Jeff Foxworthy, Bill Engvall, Ron White and Larry the Cable Guy don't generally traffic in political material, the "good ole boy" quartet's celebration of the Red State lifestyle and low-to-middlebrow humor is what's referred to as "red meat" to the conservative base.
(Rod Tanaka)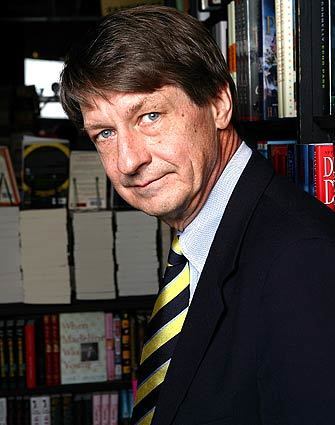 P.J. O'Rourke
A self-professed former hippie, the veteran political satirist and writer generally leans libertarian, but much of his material is generated from tweaking the left. Frequently published in Vanity Fair and Rolling Stone, O'Rourke's many books include "Peace Kills: America's Fun New Imperialsim:" (2004) and "Republican Party Reptile" (1987).
(Michael Buckner / Getty Images)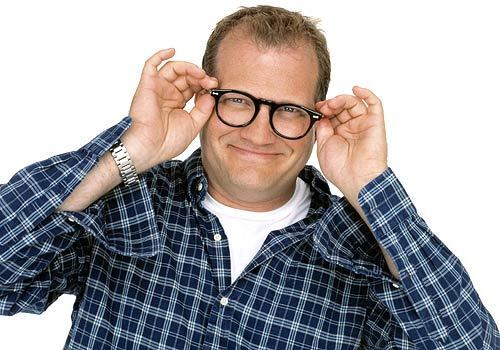 Drew Carey
The bespectacled Ohio comedian has identitified as a conservative and a libertarian but his political leanings weren't evident on his long-running sitcom, "The Drew Carey Show." But he's been known to engage in a public stunt or two: In 1998, Carey led a "smoke-in" at Barney's Beanery to protest the California law banning smoking in bars.
(Bob d'Amico / ABC)
Ben Stein
Best known for his attendance-taking drone in "Ferris Bueller's Day Off," Stein started his political career as a speechwriter for Presidents Nixon and Ford. He's also a columnist for The American Spectator and was given an award in 2003 from the National Right to Life Educational Trust Fund.
(Ron Edmonds / AP)
Ann Coulter
She must have been joking when she made those remarks about the 9/11 widows reveling in their status as celebrities, right? Right?
(Paul Drinkwater / NBC Universal)